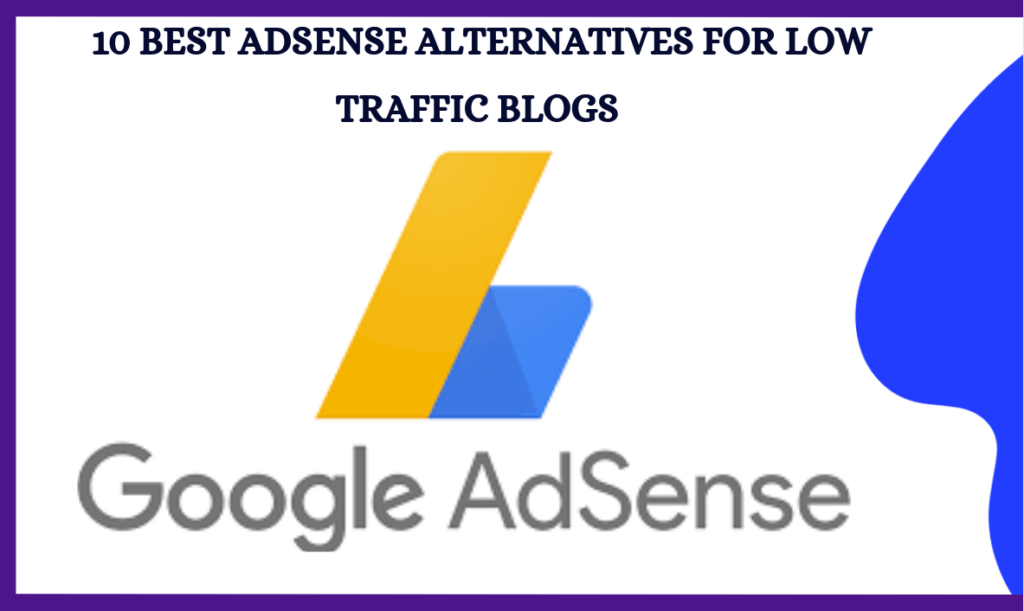 Adsense is the most popular advertising network on the web. It allows publishers to display advertisements on their websites. The ads are displayed through Adsense units, which can be placed in a number of different spots in a website. Publishers get paid when users click on these ads.
Google Adsense is great for big blogs with tons of traffic. But if you run a low traffic website, you may not make enough money from Adsense.
Do you run a low traffic blog or website? Are you tired of being stuck with Google AdSense ads? In that case, you should consider other ad networks. Luckily, there are alternatives to AdSense. In this article, I'm going to introduce you to 10 of the top ad networks that can help you earn money even if your website has very little traffic.
10 Best AdSense Alternatives For Low Traffic Blogs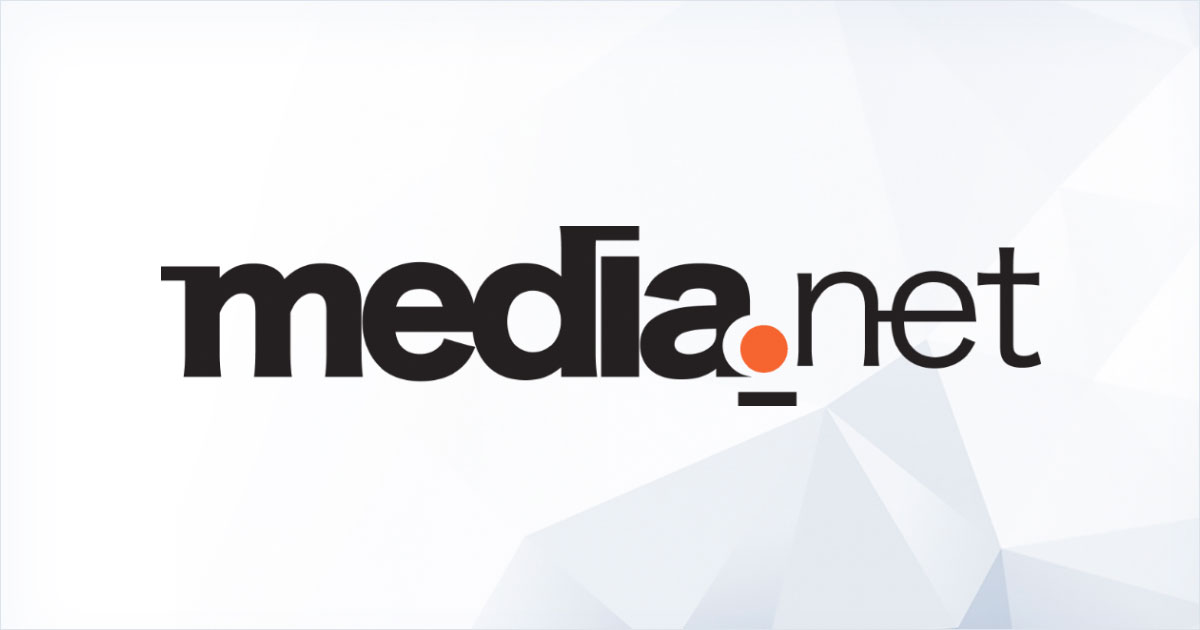 Media.net was created by Yahoo and Bing, which explains its success.
Media.net is a rapidly growing contextual advertising network that assists website owners in monetizing their ad space through keyword tags. It works by showing ads based on the topic of the page visitors are viewing.
The company targets both big and small blogs as well as media houses. So even if your blog is small, you can start making money if it has good content and gets traffic from the US, UK, and Canada.
Media.net is one of the highest paying contextual ad networks and the best alternative for Google AdSense.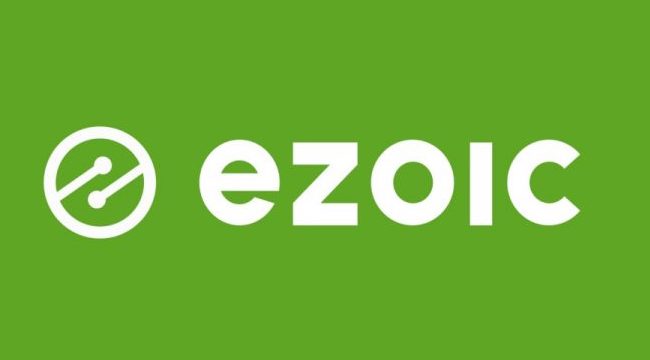 Access Now is a program that lets websites with under 10,000 pageviews per month use Ezoic tools such as monetization.
Before the AccessNow Program, many small publishers struggled to find effective monetization options other than Google Adsense. This meant that it was very difficult for smaller sites to earn meaningful income.
Ezonic Access Now is a game-changer because it allows small sites and blogs to earn a relatively high income. It's packed with features and tools designed to help publishers grow.
If you sign up to access Ezoic, you'll soon discover that Ezoic prevents users from accessing certain features unless they complete 3 training courses. These include the Basics Certification Course, Monetisation Certification Course, and Speed & LEAP Certification Course.
Access Now lets you earn money regardless of how many people visit your site. You might be surprised by how much money you can make from your little traffic.
One of the best things about Access Now is that it starts optimizing its' algorithms from day one so that you can earn more money. This is one of the main reasons why  you should choose to join the platform.
Adsterra is an impressive advertising platform that serves an impressive number of large brands. Not only does it offer innovative and aggressive ad formats, but it also has a user-friendly platform that makes it easy to monetize your traffic. As such, it's one of the most popular online advertising networks out there.
Adserra is one of the largest networks out there. They've grown rapidly by offering a unique approach to advertising. Their interface is straightforward and easy to use. Publishers can easily make money through high CPM. As well, Adserra offers a 100% fill rate which means that all of the ads placed are actually shown to users.
They offer various types of campaign models, including CPA, CPC, CPM, and PPI. 
Adsterra takes all of these steps to protect its customers from fraudulent activity. They use their own in-house anti-fraud technology, reliable third party tools, and a team of dedicated customer service representatives to ensure that we provide only legitimate campaigns.
With the platform, you can easily manage your campaigns by pasting a piece of code on the web page of your site and you will be able to manage all aspects of your account.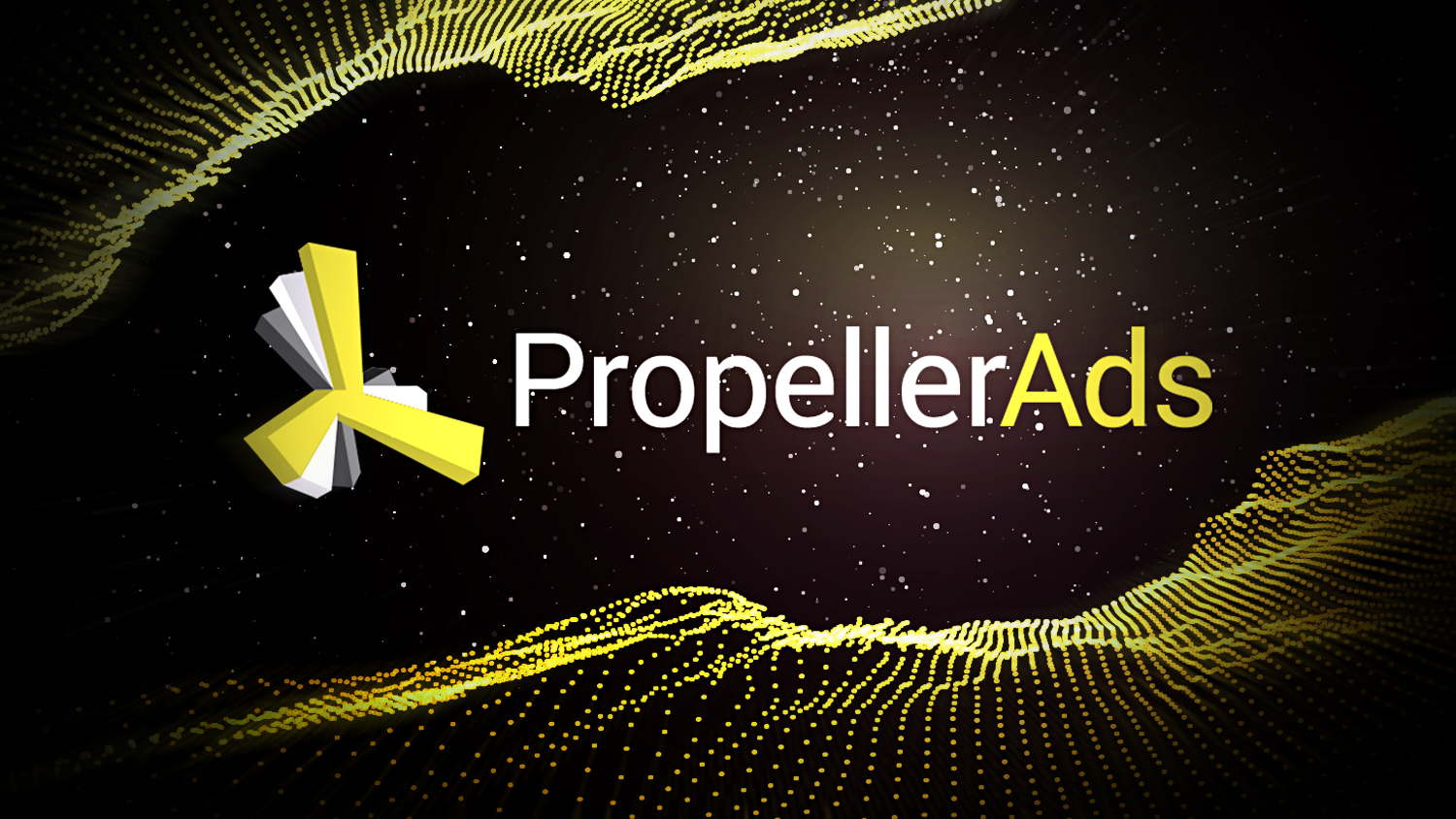 Propeller ads is another excellent option for beginners because there's no minimum traffic requirements. It's a large network that offers a variety of ad formats including banners, sponsored links, push notification ads, and interstitials among others.
Ads are one of the most important sources of revenue for publishers. However, many ads can be malicious and cause harm to visitors' computers. PropellerAds uses automated methods to detect ads with malware and obscene material. Only safe and clean advertisements are shown to users.
PropellerAds claims to be able to monetize 100% web traffic with its huge advertiser pool from around the world. This means that websites with non-English content may be able to attract advertisers who want to target a specific native language audience by showing their ads to people visiting from that country.
PropellerAd has a super low minimum payout threshold of just $5 dollars. So, you don't have to wait forever to get your first payout! They also support several common payout methods.
Bidvertiser is an excellent Adsense alternative. They approve applications quickly and their approval process is straightforward. You'll earn 10% more money during the first three months. If you have a website with low traffic, this is a good option for you.
Bidvertiser is an effective tool for finding the right fit between advertisers and publishers. They operate on a bidding system which means that rather than placing ads automatically, they sell display ads on your site to whichever advertiser pays more.
Bidvertiser is a powerful advertising platform that gives new bloggers creative ways to monetize their blogs. They offer several different methods for earning money including CPC (cost per click) and CPM (cost per thousand impressions). Although this can mean more money in your pocket, it may require a significant amount of work to get there.
Bidvertisers works best if you have a blog with a lot of traffic. Also, you need to be careful about what kind of content you post on your site. Some advertisers may not like certain topics so keep that in mind when choosing an ad network.
READ ALSO: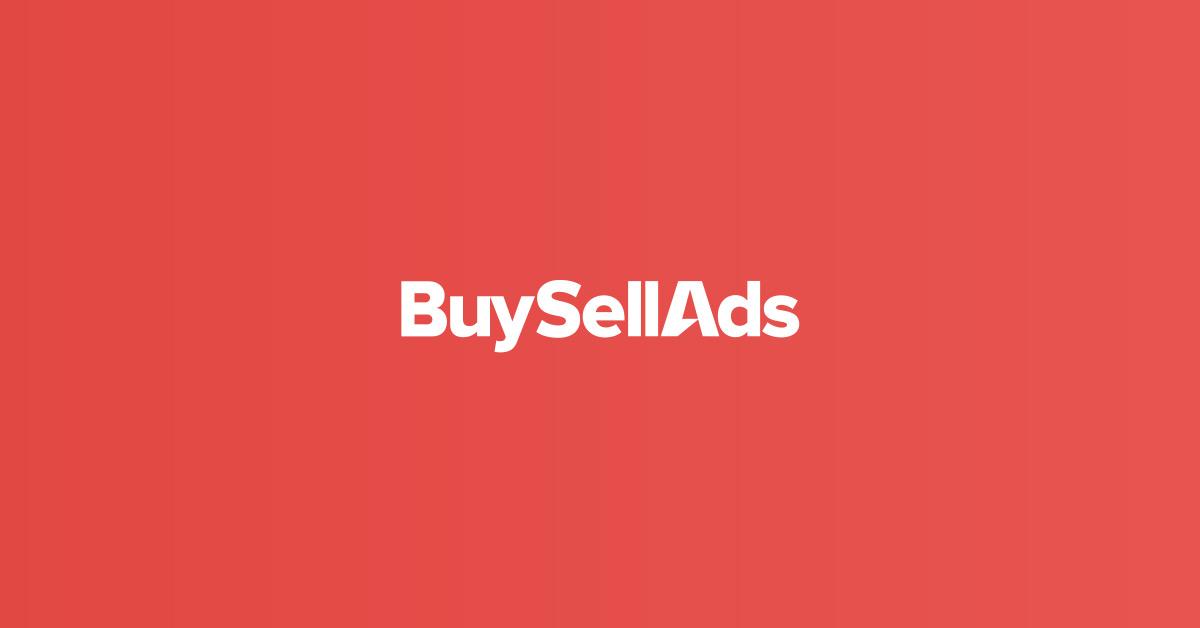 BuySellAd is a great tool for publishers who don't have access to other ad networks. Publishers can use this platform to generate revenue by selling space on their website. Then you can select which advertisers you'd like to see in those areas. There is no waiting period before ads appear on your pages. Once you approve a creative, it goes live right away. Overall, this is a great option for publishers looking to supplement their income by selling space on their website.
No traffic minimum or required language is necessary for publishers to join the BuySellAd network. Your content can't contain any of the prohibited content and accepting the terms and conditions is mandatory.
The minimum payment threshold differs per payment type. For PayPal, the minimum balance is $10; for check, it is $50; and for wire transfers, it is $500.
BuySellAds lets you request payments manually up to twice a week provided you meet the minimum payout threshold. Your payments will be processed within 2-3 days.
BuySellsAds is a great alternative or supplement to other ad networks like Google Adsense or Media.net. Once you have your ads set up, they generate revenue fairly quickly and are very easy to handle. While getting set up can take a few days, once the ads are live, they generate decent revenue. They're also easy to manage and update.
Infolinks is an easy to use ad network platform that works well for both small and large websites.
Infolinks enables its clients to operate a marketplace of over 100K websites operating in 128 countries. It can be integrated into a site in just a few minutes and requires no technical expertise.
InfoLinks provides a unique approach to monetization. There are no minimum requirements for traffic, and the service doesn't require any special skills from publishers. They support several ad types and units, making it one of the best AdSense alternatives for small blogs.  The ads are fully customisable and offer a unique placement for improved click through rates without disturbing the look and style of the website.
It's easy to set up once you're approved and you'll have your ads running in no time. They also provide detailed analytics so you can gain insight into how your ad units are performing. 
The Infolinks Dashboard is intuitive and user friendly. There are many useful tools available including reports, advanced statistics, and customizations. You can easily control which ads appear on your website and how they look.
InfoLinks pays every 45 days via PayPal, Western Union, and Payoneer and the minimum payout is $50.
By using Infolinks as an AdSense alternative, you get more flexibility than with other platforms.
Revenuehits is an in-text ad network. It is also a good alternative for Google AdSense. It is operated by Intango Inc., a global technology company which was founded back in 2008.
Revenuehits is a great platform to help you monetize your site, whether it is a blog, news website, forum, or any other type of website. It offers a lot more, including CPA, CPM and text ads. If you value your users, then you should definitely stay away from the popup ads unit. However, Revenuehits does offer a great alternative to Adsense. Although this depends on the niche you are targeting, but if you want a high quality ad experience, then you should consider using Revenuehits.
It is the best alternative to AdSense that has an innovative performance-based (CPA) ad placement system that will help you get more clicks and improve your conversion rate and grow your revenue. You can also monetise your websites, search, apps, and widgets using their various banner ads format.
You will also receive tools and support to help you reach your monetization goals. There are also many useful educational resources on the site that will help you understand traffic and analytics to make the necessary adjustments to optimize your profits.
For publishers looking for a Google Adsense alternative, RevenueHits is a great choice. You can also use this ad network in addition to AdSense. The latter method is preferable because it can help you increase the bid pressure on your inventory, which can lead to a better CPM rate.
Once you earn $50 from RevenueHits, you will be able to withdraw your earnings. It offers to pay via PayPal, Payoneer, and wire transfers.
Sovrn has a robust program designed specifically for small websites with low traffic. Their approach focuses on helping you build outbound links to business and product pages. They also offer a program for publishers who have an editorial site, a social media platform, or both.
Sovrn is a great tool for affiliates who have existing links on their site. Once you sign up, VigLink will automatically turn those links into affiliate links when possible. The conversion process is completely automated so there is no need to manually edit anything. It is a great way to generate competition among advertisers to get the absolute best price for your website traffic.
Sovrn is a tool that helps you generate revenue from outbound links. It converts your mentioned merchants into links that generate revenue for you by automatically bidding on them at their maximum prices so that you can earn money.
PopAds is a premium pop-under advertising platform. Publishers can use PopAds to monetize their website by placing ads within their pages. They have a very fast and easy approval process for those who are interested in joining the network.
PopAds specializes in delivering popunder ads, claiming to be the most lucrative advertising network for this type of ad. This means that they deliver the most relevant ads to your visitors based on what they do online.
They have advertisers from more than 50 different countries, and they offer an affiliate program for both advertisers and publishers. 
Popads.net offers competitive pricing for publishers. They pay a good eCPM rate for publishers. Their rates differ based on the traffic source (for example, higher rates for U.S. traffic than for india traffic).
Publishers are in for big benefits with Popads. It supports the cost-per-view model, which means whenever someone visits a website and clicks on anything around its pop-under ads, the publisher receives payment. Visitors don't necessarily have to click on their ads.
PopAds offers payments every day with a minimum payout of $5 dollars via PayPal and AlertPay. Wire transfers are also available with a minimum withdrawal of $500.
So, If you're looking for an AdSense alternative, PopAds is definitely worth checking out.
Conclusion
There are many other Ad networks but these are some of the best ones. I hope this article helped you find the right one for your blog.
If you want me to cover any specific Ad Network please let me know in the comments below.
Thanks for reading!