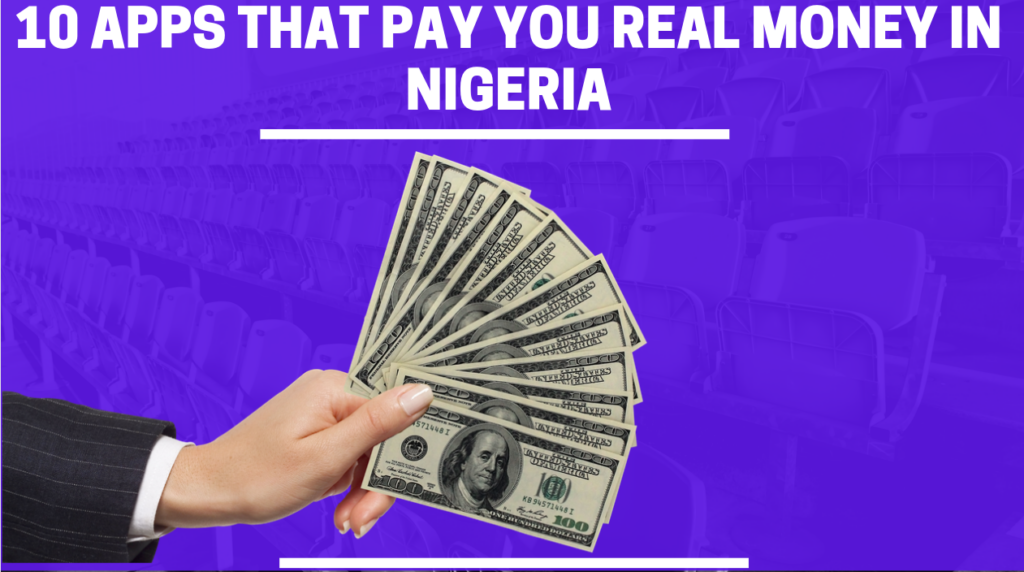 Do you want to earn real cash from home? Then try these apps! They pay you for watching ads or completing simple tasks. All you need is Internet access and a smartphone.
Nigeria has a population of over 200 million people. The country ranks 6th behind China, India, Indonesia, United States, Brazil, and Russia in terms of its number of mobile phone subscribers. This means that there are millions of Nigerians who can potentially benefit from earning extra income from their smartphones.
Apps that can pay you real cash are not scams. In fact, these apps are very useful and helpful when used properly. Some apps also allow you to get paid for taking surveys and doing other tasks. You can use these apps to make money while enjoying your free time.
10 Apps That Pay You Real Money In Nigeria
Google opinion rewards pays you for sharing opinions on different topics, including politics, sports, entertainment, news, technology, health, food, beauty, culture, and others.
Users can earn from $0.10 to $1 per survey. You can redeem your earnings to PayPal or Google Play Credit. This allows you to buy apps from the Google Play store. Apps include books, TV shows, music, video games, etc. The rewards must be redeemed within one year from the date received, or else they will expire.
2. Clickworker
Clickworkers is an app that lets you choose what kind of job you want to do. You can choose surveys, mobile apps, or even doing something else entirely. The app shows you how much you'll earn for each task you complete.
With Clickworker, you're guaranteed to make that much-needed extra income that will eventually pay off. Jobs can be done in your spare time, which means you get paid while doing what you love.
Carry1st is an app that rewards you for applying knowledge to answer general questions, and is one of the best trivia apps in Nigeria.
Do you enjoy playing quizzes? If you answered yes to the question above, then come compete in Real Time against thousands of other people for the chance to be crowned the winner at the top of the leaderboard. You Can earn money for each accurate question you answered while using the app.
4. Swagbucks
Swagbucks is an online platform where you receive points (SB) for things like searching the internet, watching videos, taking surveys, shopping online, etc. The platform gives you Swagbucks rewards or SBs. You can redeem SBs in select Swagbucks-promoted shopping platforms or PayPal for gift cards or cash.
So far, Swagbucks has rewarded its members in gift cards or cash worth $580 million. The rewards platform also gives out up to 7,000 free gift cards every day through several activities.
You don't need to worry about earning too much with Swagbucks. There are no limitations to how much you can make. You earn points for completing surveys, tasks or missions which can be exchanged for PayPal cash ($10).
REAL ALSO:
5. WowApp

WowApp is a FREE and unique community that allows you to win rewards and do good. With WowApp, you get Universal Basic Income (UBI) and you are rewarded for activities you were already doing for free: Shop online, Play games, Complete surveys, Perform tasks, Place international calls and shop for Store Credit.
6. InboxDollars
Inboxdollars lets you earn money by taking surveys, playing games or watching videos, reading emails, or searching the web. 
They made a good first impression by offering a $5 signup bonus and rewards program that's based in dollars instead of points. You don't need any special skills or experience to use the service. You can earn extra money from your computer, laptop, or smartphone.
7. BuzzBreak
BuzzBreak App is a free app for Android devices that allows users to earn money by reading news, viewing ads, watching videos, playing games, completing surveys, and taking polls. This app is available for free and is completely free of charge.
8. iPoll
This app is a survey app that allows you to earn money by answering questions, completing missions around retail stores, or keeping track of daily consumption. You're asked some basic questions when registering, including where you live, what kind of consumer you are, and what kinds of products you prefer. To determine whether you're qualified for the task to which you've been assigned, ask yourself these questions. After the registration, send you an email to complete a survey, a task, or a mission based on the information provided.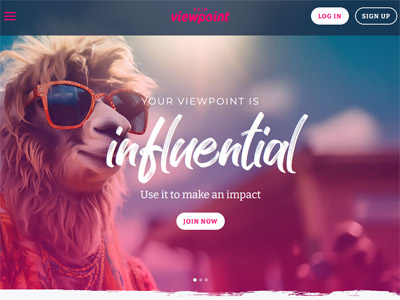 Paidviewpoint is a great way to make money online without all the hassle of creating your own product. Simply join for free and start viewing other peoples' paid surveys while getting reward points for each one that you complete. Most surveys take less than 5 minutes to finish and can bring in anywhere between $0.50 to $25.00 per survey. You can turn these reward points into cash by withdrawing it to PayPal ($15)..
10. Fiverr
Fiverr is a website that connects people who have skill sets with businesses looking for specific services. When someone requests a gig, you can choose if you want to work with them and set your fee. If they accept your terms, both parties can communicate directly and agree upon the job details before work begins.
Earning on fiverr is easy and can provide a decent stream of income- especially if you are a creative person, like writing, designing, art etc. With Fiverr you can make decent income as long as you know what to sell and how to market it.
Conclusion
These apps pay you real money for different things from shopping online, watching videos, listening to music, taking pictures, surfing internet, playing games, reading emails, performing simple tasks and more. The best part is there is no limit to how much you can earn from these apps. It's never too late to make money online and these apps will help you achieve financial freedom.
I hope this article helps you find ways to make money online even if you are new to it. Feel free to leave comments on anything I missed out.