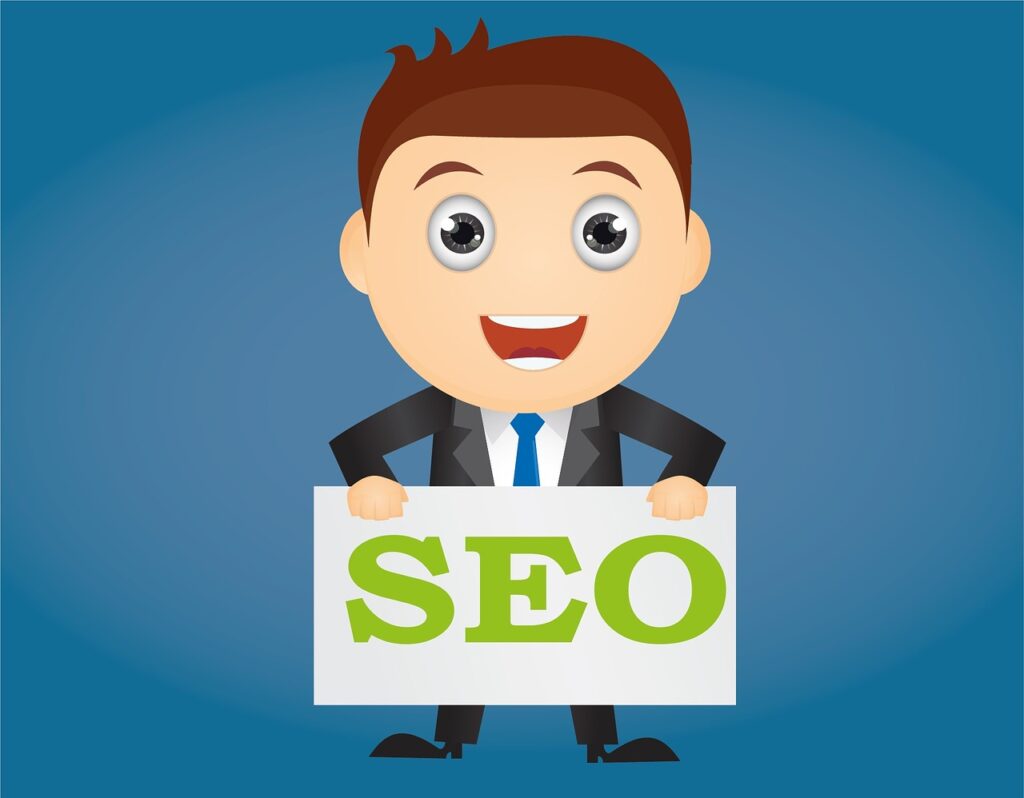 Do you want to increase traffic to your site without spending too much time or money? If you are looking for ways to get organic traffic, then you should read this article. This post discusses some of the benefits of organic traffic and why it is important for your website.
What Is Organic Traffic?
Organic traffic is free traffic that comes from search engines. Search engines such as Google and Bing rank websites based on their relevance. The higher the ranking of a web page, the more visitors it will receive from the search engine. 
Organic search traffic is free and natural (not paid) traffic from Google or other search engines. This type of traffic comes without using paid advertising tactics. Organic visitors are those who arrive at your site via a search engine result page and click on your link.
You should always consider organic search traffic as an important part of your overall marketing strategy. In today's competitive environment where companies are spending millions of dollars each year to get their websites ranked high in search engines, investing in organic search traffic can be very beneficial for your brand.
Why Is Organic Traffic Important?
The reason why organic traffic is so important is that most companies spend tons of money on paid search ads every month. Paid search ads cost lots of money and only produce minimal results. With organic traffic, however, you will get better quality leads since potential customers have already performed a search before visiting your website.
According to studies, organic searches are 8.5X more likely to be clicked on, and paid search results are 1.5X more likely to be converted through the search engine. So, if you are serious about growing your business online through organic search traffic, you need to invest in organic search engine optimization techniques.
10 Benefits Of Organic Traffic
There are many reasons why organic traffic is beneficial for your business/website:
1. High-Quality Leads
Organic traffic tends to come from real people who are actively searching for information at the moment. These individuals are interested in the products and services that your company offers. Therefore, they are ready to buy right now.
With organic traffic, high-quality leads are guaranteed. You do not have to pay expensive PPC (Pay Per Click) fees to reach these targeted potential clients.
2. Lower Bounce Rate
A lower bounce rate indicates that users are staying longer on your site. Longer stays mean more chances for them to take action. This could be by signing up for a newsletter, subscribing to your email list, making a purchase, or sharing your content with others.
If your bounce rate is low, then there is less chance that visitors will leave without taking action. Low bounce rates are good indicators of a healthy user experience.
3. Provide Long-Term Results
If you stop paying for paid advertising, your traffic will suddenly decrease. Organic strategies help you optimize your presence on Google so that you get more long-lasting traffic from your efforts than if you were using paid advertising. With successful SEO strategies, you'll be able to generate new sales and revenue for years after you start implementing them.
4. Higher Conversion Rate
Paid advertising often generates short term results. But with organic traffic, you will see conversions that last longer. If visitors click on the link to visit your website but don't complete a conversion afterwards, this means that your ad was not highly targeted towards a product or service that is valuable enough for them.
But when you attract traffic organically, you increase the likelihood that those visitors will become buyers.
5. Better Brand Awareness
With organic traffic, you will gain better brand recognition, which can ultimately lead to more sales. People recognize brands as soon as they hear or see them. Your website will appear higher in the SERPs (Search Engine Result Pages), and thus, you will receive more traffic, which will eventually translate to more brand awareness. 
6. Increase In Social Engagement
"Social engagement" refers to how much interaction you receive from social sharing. This metric measures the number of times that people share your content via Facebook, Twitter, LinkedIn, and other social networks.
The higher the number of interactions you receive, the greater the amount of exposure your content gets. More exposure equals more opportunities for people to learn about your brand.
7. Improve Content Marketing Strategy
In addition to driving more traffic to your website, organic marketing also helps you improve your content strategy. Since most visitors arrive through natural searches rather than paid ads, you're more likely to rank well in search engine results pages (SERPS) when you write high-quality content.
This means that you can focus all of your energy on creating great content that keeps visitors engaged and encourages them to make purchases.
8. More Trustworthy & Credible
Organic traffic comes from real human beings who have found you naturally. These people already trust you because they know you provide useful information. You can build trust with your customers quickly.
People who search for you on Google are more likely to believe you're trustworthy. Google can provide a boost to your credibility. This will help your potential clients see you as valuable and return again and again, increasing your customer base and revenues over time.
9. Better Customer Retention
So having loyal customers is very important. Having a strong online presence builds credibility and increases your customer retention rate, resulting in increased profitability.
Customers are more likely to buy products and services from companies that demonstrate authority and experience. Because of this, businesses with a substantial following tend to enjoy higher customer satisfaction ratings.
Your customers remain loyal to you because they trust your business. Because they came to you voluntarily, they feel confident in recommending you to others. As a result, word spreads and new customers keep coming.
10. Grow Email List
Email marketing has been proven to generate good returns. With an accumulated database of potential leads, you can market directly to your prospects at any time, even after they leave your site.
Email list building gives you another way to promote your company, build brand loyalty by sending personalized emails based on each individual's interests. By capturing email addresses, you'll be able to send out promotional messages and product offers, leading to better conversion rates.
How Do I Get More Organic Traffic 
There are many factors involved with getting more organic traffic. Here are a few things you can do:
1. Create Quality Content 
Users want quality content that provides value. If you don't offer any information, then why should anyone read your article? Make sure that your blog posts contain helpful tips or advice that will benefit your readers.
2. Use Long Tail Keywords
Long tail keywords are long phrases that relate to your niche. They typically take longer to type into a search bar and are less competitive. However, these long tail keywords are still relevant to your audience. When writing articles, use these keywords in the title and throughout the text.
3. Optimize Images
Images play an important role in SEO. In fact, images account for 70% of the web's page weight. So it makes sense that optimizing images would be part of an effective SEO campaign.
4. Link Building
You need to create backlinks to your website by finding relevant websites and submitting your content via guest posting. The process takes time, but the benefits are worth it.
5. Social Media Marketing
Today, social media plays an important role in SEO. There are several ways you can use social networking sites like Facebook, Twitter, Instagram, etc.
Social signals affect which pages appear when users search. By building up likes, followers, and retweets, you get greater visibility.
Conclusion
There are many benefits to having organic traffic flow. There is no doubt that it brings good results for your website. But if you really want to improve your chances of ranking high on Google, don't forget about the importance of backlinks.
Organic traffic comes only through natural ways and not paid methods. Paid methods may seem easier than organic, but they have their own disadvantages. You may lose money as well as time.
Organic traffic is free and easy to come by. This means there is no limit to the number of visitors you can receive. On the other hand, paid traffic is expensive. You can spend hundreds of dollars just to reach thousands of people.
Getting more organic traffic doesn't have to cost much. You just need to put some effort into creating high-quality content and optimizing it properly.
That's really all there is to it. Good luck!