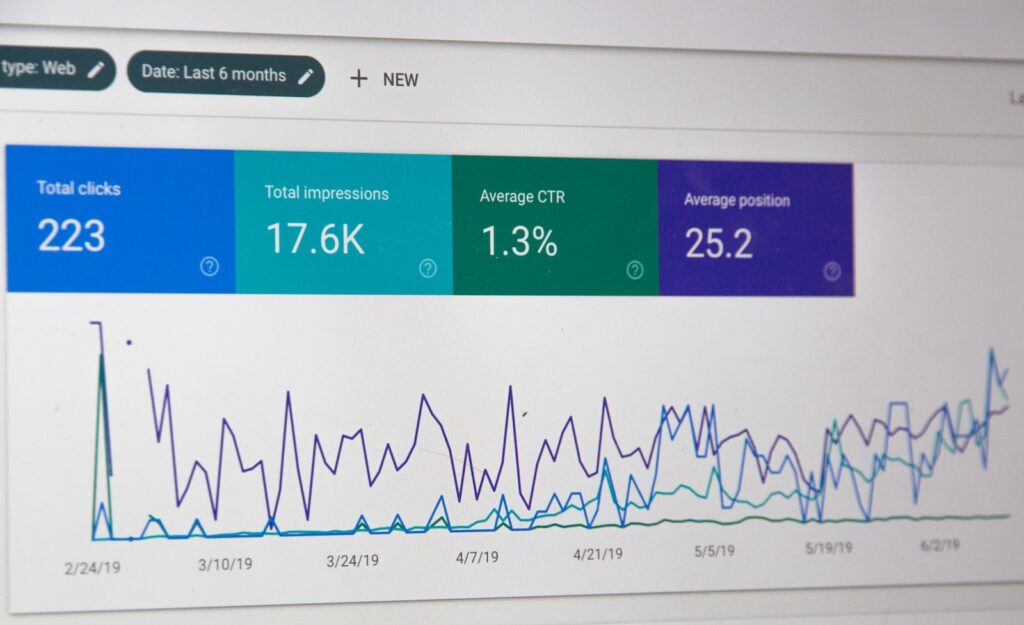 Search engine optimization (SEO) is one of the most effective marketing techniques available. It helps you get found on search engines such as Google, Bing, Yahoo, etc. And once you're found, you can convert visitors into buyers.
SEO has become increasingly important for eCommerce businesses as consumers begin to rely heavily on search engines to find products and services online. In fact, Google alone receives over 9 billion searches per day, meaning that if you want your eCommerce business to be seen by potential customers, it's essential to have a strong SEO strategy in place.
In this article we'll take a look at some of the benefits of SEO for eCommerce businesses:
1. Increased Traffic
The first benefit of SEO for eCommerce websites is increased traffic. When people are looking for what you sell, they often use search engines like Google or Bing. If you don't rank well in these search results, then you won't see many visits from potential customers.
When you optimize your website with keywords relevant to your product or service, you increase the chances of being found when someone searches for those terms. This means more traffic to your site, which leads to more sales.
2. Improve Brand Awareness
Another advantage of SEO for eCommerce sites is brand awareness. By optimizing your website , you make sure that your brand appears high up in search results. This increases your visibility among potential customers who may not know much about you.
Brand awareness can be an important byproduct of improved search visibility. However, if you want to make it work, you need a very strong brand that really stands out. It needs to be something that has an impact and is memorable for your potential customers.
This makes your business more visible to potential customers who might not be familiar with your brand. You also stand out from competitors who aren't optimizing their sites.
3. Increased Conversion Rate
One of the biggest advantages of SEO for eCommerce stores is conversions. The more traffic you receive through organic search results, the higher the chance that potential customers will visit your store.
If you're not ranking well in search results, then there's no way for potential customers to find you. They won't even know that you exist. But if you do appear in search results, you can attract new customers who are actively searching for what you offer.
SEO helps to fill the marketing funnel, it plays an important role in all stages of the customer journey. As a result, it improves conversion rates.
4. Better Customer Experience
A good user experience is vital for any eCommerce business. That's why it's so important to ensure that your site loads quickly and displays information clearly.
A great customer experience is always going to lead to repeat purchases, but it also gives you a competitive edge against other companies. Potential customers will feel more comfortable buying from you because they know that they'll get a positive experience.
By having a good user interface, easy navigation, and fast loading times, you create a positive impression on potential customers. These things all contribute to a better overall customer experience, which ultimately leads to more sales.
5. Generate a High ROI
With SEO, you can expect to see a steady stream of revenue coming in as long as you keep improving your rankings. As a result, SEO can help you generate a high return on investment (ROI).
When done correctly, SEO can bring in consistent monthly income without requiring too much effort. So, if you have a small budget, this can be a cost-effective solution for growing your online presence.
READ ALSO:
6. It Compliment Your PPC Efforts
SEO complements paid advertising campaigns like pay per click (PPC) ads. If you use both methods together, you can achieve greater success than either one alone.
You can use SEO to improve your organic search engine rankings while using PPC to drive targeted visitors to your site. Both methods complement each other and work best when used together.
First, and most importantly, doing SEO tasks on your landing page can help improve your quality scores and lower your cost per clicks for PPC ads. 
Over time, you might be able to lower your PPC budget as you see your ecommerce SEO strategy begin generating more organic leads and sales.
7. It's Kinda Free
There's no denying that SEO takes some time and effort to implement properly. If you follow the best SEO practices, it can help you rank higher in search engines, increase your website traffic, and convert more visitors into buyers.
This means that you can start getting results in weeks and reap the benefits of SEO without spending a lot of money upfront.
The good news is that SEO can be free or very cheap depending on how you approach it. You just need to put in the right amount of time and energy into it.
8. It Helps Build Trust with Your Customers
If you want to build trust with your customers, then you should make sure that your brand is visible online, SEO is a sure way to do that.
If you provide what your customers want, you'll be seen as a reliable source they can rely on. If you don't provide what users need, then they won't come back to you again.
When users find what they need, they come back again and again. That means you have to provide good service. Your business should be able to answer all their questions, solve problems, and offer solutions. In return, they'll make sure to tell others about your company.
When you follow all the guidelines of SEO, you can be certain that you'll get the traffic you deserve, and that will lead to increased conversions, repeat purchases, and more revenue .
9. It Builds A Remarketing Audience
Remarketing is a great tool for businesses who sell products and services. When people visit your website, they may not buy anything from you immediately.
Paid Search combined with SEO techniques can lead to better conversion rates by targeting those people who visited your website but didn't purchase anything.
By remarketing these visitors, you can show them relevant content and advertisements that are tailored to their interests. This helps you reach out to potential customers and turn them into repeated buyers.
10. SEO Drives Long-term Success
SEO isn't something that happens overnight. It requires constant maintenance and improvement. The only way to succeed is to keep up with the latest trends and changes in technology.
Ecommerce SEO is a long term strategy. You must plan ahead and invest in building a strong foundation. This includes creating a solid site architecture, implementing quality content, optimizing product descriptions, and making sure you are providing excellent customer support. All of these things contribute to a positive experience for customers and increase the likelihood that they will come back again and again. 
Search engine optimization (SEO) is not only beneficial to your online presence, but it can be lucrative over the long-term. In fact, many companies have been able to increase their revenues by investing in SEO. As search engines continue to evolve, so does your ability to leverage this powerful tool to grow your business.
Conclusion
SEO is an essential part of any successful ecommerce business. It's a long term investment that pays off over the years. When done correctly, it can help you improve your sales, gain new customers, and even drive repeat purchases.
The best thing about SEO is that it doesn't cost much money. It's also easy to implement and maintain. In order to reap the benefits of SEO, you simply need to know what works and what doesn't work, and then apply it consistently.
With time, patience, and dedication, you can build a profitable ecommerce business using SEO. So, if you're ready to take the next step towards success, start learning how to use SEO today!