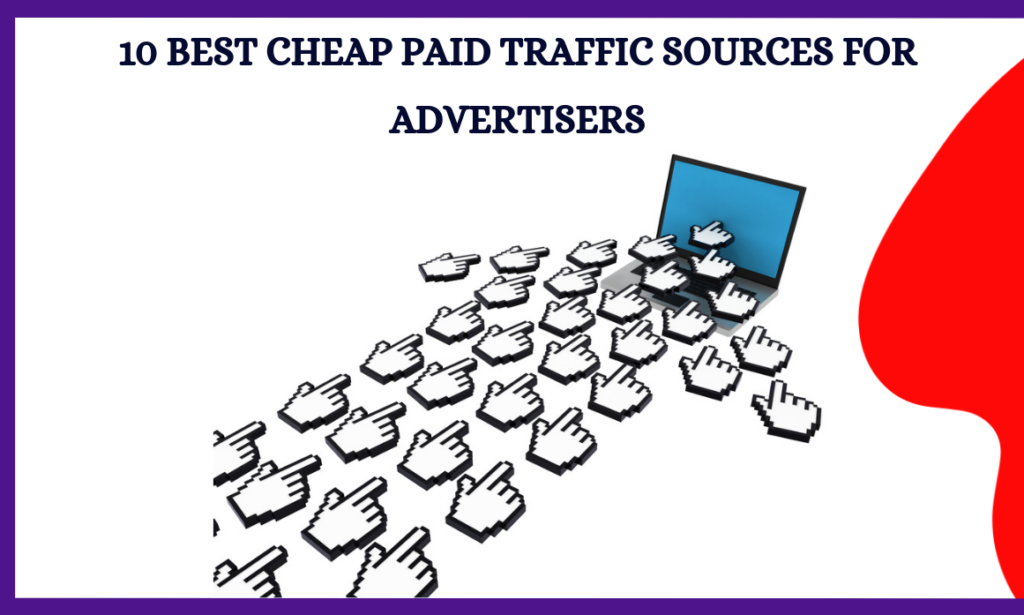 Traffic is essential to every website owner. If you don't have enough traffic, then you won't be able to sell anything or build a loyal customer base.
Traffic generation is one of the main challenges of any online business owner. A good amount of traffic is needed to get sales and leads. But if you are running an online business, it can be very expensive to buy traffic from top-notch sources.You need to spend thousands of dollars on buying ads in order to drive targeted visitors to your site. So, in this post, we will discuss 10 best cheap paid traffic sources for your website.
What Is Paid Traffic?
Paid traffic means that someone pays money in exchange for sending them web visitors to their websites, blogs, landing pages, etc. The most common type of paid traffic is PPC (pay per click) advertising. It's when advertisers pay each time someone clicks on their ad. There are many other types of paid traffic as well such as social media marketing, display advertising, influencer marketing, affiliate marketing, etc.
Why Should You Buy Paid Traffic?
Why should you buy paid traffic? Well, if you want targeted visitors, high ROI, quick results, low risk, increase brand awareness, then paid traffic is definitely the way to go. But what exactly does it mean? Let's take a closer look at each one of these benefits.
1. Targeted Visitors
Paid traffic is an effective way to reach out to potential customers who are interested in your product or service. It helps you target the right audience and increases your chances of getting more conversions.
With paid traffic, you can be sure that the visitors coming to your website are highly qualified and have a higher chance of making a purchase. This helps you get more sales and better conversion rates. It is an efficient way of reaching out to potential customers and increasing your chances of success.
2. High ROI
A high return on investment (ROI) means that you get a lot of value out of each dollar spent. When you buy targeted traffic, you can expect to get a very high ROI.
By paying for traffic, you know exactly how much money you're spending. This allows you to make sure that your investment is worthwhile and not wasting money. Also, you can easily track whether you're getting the results you want, so there's no guesswork involved.
3. Quick Result
When you buy targeted traffic, there's no need to wait weeks before seeing results. Your campaigns usually start working immediately after purchasing traffic. When you use organic search engine optimization methods, you may wait months before seeing any results. However, with paid traffic, you see immediate results because you've already spent the money.
4. Low Risk
Purchasing targeted traffic is a secure approach to expand your business. You won't be at risk of losing any money if you choose not to use the purchased traffic. Unlike organic SEO strategies, where your rankings may drop after Google alters its algorithm, with paid traffic, there's nothing you can do except sit back and watch as the visitors come in.
Targeted traffic is an effective way to increase website visits and boost sales. It allows you to reach out to potential customers who are interested in what you have to offer. With this method, you can target specific demographics and tailor your ads accordingly. This will help ensure that your ads are seen by the right people and that they are more likely to convert into customers.
5. Increase Brand Awareness
Paid traffic is a great way to reach out to millions of potential customers worldwide. It helps you spread awareness about your brand and create campaigns that can help you connect with them. This will not only increase the visibility of your brand but also improve its image in the eyes of potential customers.
With paid traffic, you can target specific audiences and tailor your campaigns according to their needs. You can also track the performance of your campaigns and make changes accordingly. This will ensure that you are getting maximum returns on your investment in terms of increased brand awareness and customer engagement.
10 Best Cheap Paid Traffic Sources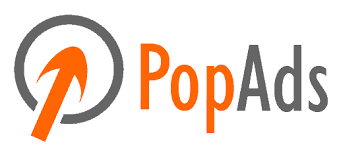 Popads is an online advertising network that connects brands directly with publishers, helping them drive significant amounts of traffic from a wide range of websites. With the ability to deliver ads across multiple platforms, Popads has proven itself to be one of the best cheap paid traffic sources available today.
PopAds Ad Types
Pop-under
Pop-up
Tab-up
Tab-under
Pop ads offer a wide range of inventory from over 100 different countries. They filter out all proxy traffic, bots, so your campaigns always have access to quality visitors. Additionally, they feature a large selection of targeting options such as category, keyword, location, device, etc. In short, this service offers more than enough tools to ensure that you can reach your target audience.

Adsterra is another cheap great source of traffic that we recommend trying out, especially if you're looking for long-term strategies. It features a huge inventory of ad space that users can purchase. The platform allows advertisers to select their own locations, keywords, devices, and times, making it easy to design personalized campaigns.
Adsterra is an innovative ad exchange platform that connects advertisers with publishers worldwide. They have developed a unique technology that enables them to deliver more than 10 billion impressions per month from 248 locations. Their data center infrastructure and advanced technologies ensure that their clients receive the most accurate and relevant ads at all times.
Adsterra works directly with 21,000+ direct publishers and 12,000+ brands, affiliates, media agencies, and ad networks.
Adsterra's fraud prevention process includes several layers of detection and prevention. Their proprietary software scans each website and campaigns for suspicious activity. They also have a team of dedicated anti-fraud experts who perform manual reviews on all approved sites and campaigns.
Adsterra allows advertisers to launch, manage, track, and analyze advertising campaigns through a single platform. They also have outstanding support via live chat, phone calls, and emails. 
It is easy to get started advertising with Adsterra. You just need to pay a minimum deposit of $100.
With PopCash, advertisers can plan their campaigns within 10 minutes. You simply make a $5 minimum payment to begin your campaign. Pending campaigns are approved in one hour. Also, it gives you complete control over targeted campaigns. Notably, detailed reporting is updated hourly. What's more, it has several features that make it versatile and flexible to all types of budgets.
The advertiser section contains 3 main sections: Traffic Inventory, Campaigns, and Reports.
Traffic Inventory evaluates publishers based on their traffic sources, browsers, countries, OS, and devices.
The Campaigns section allows you to create campaigns based on names, IDs, budgets, CPM, status and actions.
Reports allows companies to analyze affiliates' performance, including impressions, revenue, cost-per-conversion, conversion rates, and CPM.
Popcash.net receives traffic from around the globe. This includes Tier 1 countries which are considered to be the most profitable. These include the United States, the United Kingdom, Australia, Germany and Canada. Even Tier 2 countries like Argentina, Brazil, and Japan can generate good earnings for you.
PopCash is one of the most straightforward networks to use. It focuses attention on what matters most to its users – their money. As such, it doesn't overwhelm users with unnecessary information. It's also user friendly for both experts and beginners. It makes both professionals and novices explore the platform. It's a good choice for anyone looking to advertise online!
Buysellads is a leading provider of advertising products and services. Its mission is to provide advertisers with an affordable way to reach customers. The company offers low prices, high quality traffic, and exceptional customer service. Moreover, they offer a wide variety of options to help you plan, buy, and optimize your campaigns.
Buysellads makes buying and selling ads extremely easy. Their approach is different than most others. They are authentic, genuine, and transparent. That's why so many advertisers and publishers trust them.
Their interface is very simple and easy to navigate. It only takes about 5 minutes to sign up and start building your first campaign. After this initial step, everything else is easy and fast. They have an intuitive dashboard where you can monitor your account at any time.
PropellerAds is another great option when it comes to cheap paid traffic.
PropellerAds is a leading ad network that provides a variety of advertising solutions to businesses around the world. Its proprietary technology ensures that advertisers receive the highest possible ROI. The company has been operating since 2011 and currently works with more than 150,000 publishers across the globe.
PropellerAds is easy to get started with and advertisers can easily build campaigns using their tool. There's a lot of flexibility when it comes to targeting specific audiences, the platform is equipped with the right tools to make sure all elements are working perfectly.
With the help of technology and manual automation, PropellerAds monitors the quality of ads on publisher websites. The same is used to filter out ads with malware and obscene content, only showing high-quality and risk-free ads to users thereby helping advertisers to earn maximum profits from their ad campaigns.
The Artificial Intelligence system tunes all your settings to make sure that you can reach your goal of the number of conversions as well as get maximum ROI of your advertisements.
READ ALSO: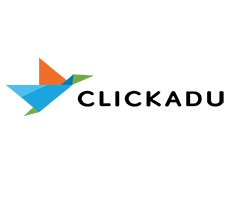 Clickadu is an online platform for advertising. It provides quality services and many other features to help advertisers grow their businesses. It enables them to expand their business through gaining massive traffic or making money through clicks. Clickadu uses the best ad server technologies to help advertisers reach a larger audience, increase traffic, and improve conversion rates. The company's servers works 24/7 to deliver relevant ads in real-time to millions of users worldwide. It also helps advertisers to create attractive ads quickly and efficiently.
ClickAdu uses top-quality ad server software to help advertisers reach the highest possible audience. It will definitely help advertisers expand their businesses and achieve milestones. ClickAdu is undoubtedly one of those ad servers with a wide network in over 240 countries.
Signing up with Clickadu isn't complicated. In fact, it's quite straightforward. Simply visit their website and fill out their registration form. An account manager will contact you shortly thereafter. They'll walk you through everything you need to know.
Payment options include Paypal, Payoneer, and others. Once you've created an ad campaign, you must wait until the money has been deposited into your account before you can start to advertise.
AdMaven is a digital advertising technology company that provides advertising and monetization solutions to advertisers and publishers. AdMaven's unique technology helps advertisers deliver the most effective ads for their budgets.
AdMaven is an advertising network that specializes in many ad formats including pop, push-in pages, and push notifications.Furthermore, AdMaven is experienced in internet advertising.
AdMaven provides an international audience and worldwide reach to its advertisers. The ad network has been working with top publishers and has established strong audiences for its advertisers.
Each advertiser has an experienced and dedicated account manager who helps them understand their needs and provide solutions. This ensures that advertisers always know where they stand and make informed decisions about their ad campaigns. 
AdMaven offers an innovative approach to advertising through its highly engaging ad formats. The platform allows advertisers to create campaigns that are highly targeted at the right audience, while providing a seamless experience across multiple devices and channels.
BitMedia is a cryptocurrency advertising platform that was founded in 2015 with the goal to become the best crypto ad network. Their mission is to provide blockchain businesses with the most relevant crypto audience. Since then, BitMedia has grown in popularity due to the high quality of service provided to its advertisers and publishers.
BitMedia is a leading cryptocurrency advertising network that rewards its advertisers and publisher partners with a variety of premium services that other networks lack, including high performing ad formats, flexible payment options, customised targeting, quality traffic, and more. BitMedia also offers a suite of advanced analytics tools to help advertisers measure campaign success and gain insights about their audiences.
BitMedia allows advertisers to target users based on demographics, location, interests, and other criteria to deliver relevant ads. It also offers many tools to help them manage their campaigns.
It is a very large bitcoin ad network with over one billion monthly impressions and 20+ million unique users. Over 20,000 campaigns have been supplied to this point. It offers an all-inclusive solution for advertisers to track ROI, optimize performance, and increase conversions.
Revcontent Ltd. is an online advertising company that connects advertisers to high quality websites. It is a leading self-serve ad network that enables publishers to monetize their sites through CPC and CPM campaigns. It provides a full suite of tools and services designed to help advertisers reach their target audience.
RevContent is a leading content discovery platform. It helps advertisers drive audiences through technology and partnerships with the world's biggest media brands. What sets Revcontent apart from other networks is its exceptional performance and quality service. It also offers highly engaging ad formats like responsive ads, infinite scrolling, galleries, and unlimited API customization.
The platform is not limited to any specific niche or industry; it can be used by anyone looking to advertise on the web. Its network includes thousands of websites in different categories such as news, sports, entertainment, health, finance, etc.
Revcontent is a successful ad network. It provides excellent customer support and effective tracking tools to ensure that clients get the maximum value out of their ad spend.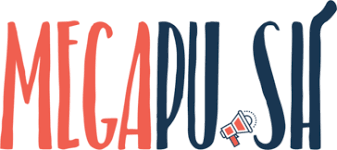 MegaPush is a global leader in providing high quality traffic for online businesses. Founded in 2017, it operates as a private company until becoming public in 2018. Over the last few years, MegaPush has become one of the fastest growing networks in the industry due to its simple user experience, low cost, and huge amounts of traffic.
MegaPulse is one of the best ad networks for advertisers who want to target users through native push notification ads. These notifications will appear on both Android and iOS devices and get delivered straight to user's phone which makes them extremely valuable. They are also easy to implement and provide instant results.
MegaPush offers campaigns at different levels of complexity. Their main goal is to provide an effective solution for everyone who needs increased web traffic. The interface is very user friendly, and you won't find any problems when setting up your account. They also update their system regularly with new features that will allow users to get more traffic.
MegaPush provides an efficient and effective method for delivering advertisements to users via push notifications. The click rate of MegaPush is high and the traffic comes from all around the world for cheap rates.
Conclusion
This list contains 10 ad platforms that you can buy cheap traffic from. We hope you find this article useful and informative. In case you know other suitable paid ad networks please let us know in comments below. Thank you!