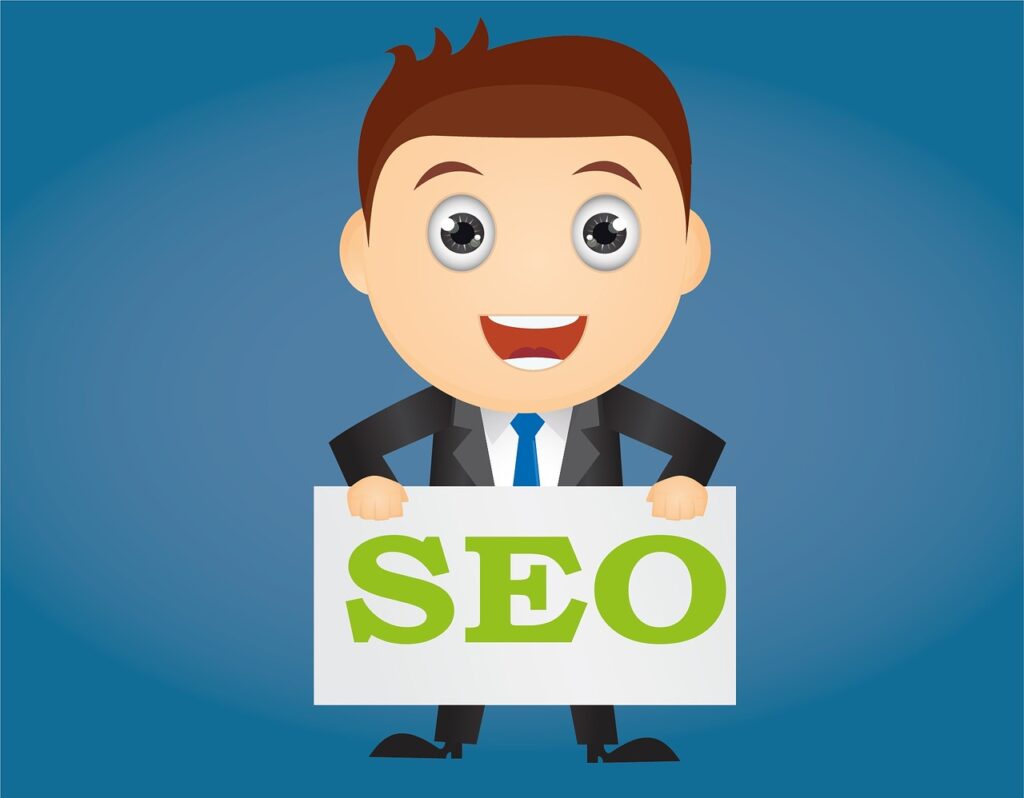 Are you looking for ways to improve your web presence? If yes, then these tools should definitely be part of your arsenal. These are the top 10 best SEO tools for small businesses that will help you get better rankings and more traffic on Google.
The best SEO tool will help you automate all the data, analyzing it, and presenting it in a way that is easy to understand. You can also use this data to inform future decisions about how to optimize your website.
If you have an existing website, tasks such as keyword research, competitor analysis and backlinking. It's important to keep track of all this information so that you can make an informed decision when it comes to improving your website.
What Is An SEO Tool?
An SEO (search engine optimization) tool helps you analyze how well your website ranks in search engines like Google, Bing or Yahoo!. It analyzes your keywords, backlinks, content, etc. and suggests changes to optimize your site. 
There are plenty of free SEO tools out there. While some are great, they don't always offer the full range of features needed to optimize a site and some require paid subscriptions, which may not be affordable for smaller businesses.
Search engines are used by millions of people every day. These people search for information about products or services, and some of them may be interested in what you offer. That's why you need to optimize your website for the search engines, so that when someone searches for something related to your business, your website shows up first. You can do this using SEO tools to make sure it happens.
10 Best SEO Tools For Small Businesses
Having the right SEO tool is key to success when it comes to optimizing your website for search engines. Below are our picks for the best SEO tools available  for your small business.
Ahrefs is a great tool for all things related with linking and backlinking, including monitoring domain and page level metrics, backlink profiles and getting a complete breakdown of all outgoing links. 
Ahrefs is one of the best tools for SEO if you are serious about improving your SEO. It will help you gain an understanding of your competitors and you will be able to make much better marketing decisions for your business. 
Ahrefs is a great SEO tool for researching your competitors. It has the largest link index than any other tools, so it'd be worth checking out. Use this tool to spy on competitors' SEO strategies, their back links, keywords, and anything else about their site.
If you are serious and determined about SEO of your site then getting a good backlink and keyword research tools is essential. Undoubtedly, Ahrefs is still the best tool for those purposes. 
SEMrush is another powerful tool for SEO that provides a wealth of data on ranking factors, keyword research, competitor analysis, backlink analytics, on page SEO checker, position tracking, as well as many other features. The interface is very simple and easy-to-use. 
SEMrush offers the most comprehensive online marketing suite available today. It combines a lot more than just search engine optimization (SEO) into one place, including analytics, market and advertising intelligence, backlinks, keyword research, and more.
SEMrush also integrates directly with third-party software so that you can use its tools to analyze your site. SEMrush provides a variety a tools that use its data to help you improve your keyword research, create charts and graphs for your blog posts, and write better content for your site. For small business owners who want an all-in-one solution, there isn't anything else out there that compares to SEMrush.
Moz Pro gives users a single tool to improve their websites' organic traffic simply by making their sites more visible on search engines (and Google in particular). It provides comprehensive coverage of keyword management, website crawling and link analysis, web page optimiza­tion, and more.
Moz Pro has re­focused its efforts on pure-plays SEO, and it has devel­oped a wide range of excellent SEO tools. It's an excellent option for small businesses who want to cover everything from technical SEO to backlink building.
Moz is an effective tool for you. It helps you analyze your competitors and provides insights into how they rank for keywords. It also allows users to create content and share links across social media platforms.
Moz pro is a powerful tool to help online marketers. Moz offers various tools to optimize your online presence and help you manage your online presence in all search engines. From keyword research to competitive analysis, site audits, link building opportunities, you can do it all with Moz pro. It is one of the best seo tools available in the market today.
Google Keyword Planner is an online tool by Google that helps users discover new keywords related to their businesses. It allows them to perform keyword analysis and generate ideas for new content.
Google Ads keyword planner helps you choose the right keywords for your ad. It gives you insight into the frequency of certain words and how they've changed over time. It helps you narrow down your keyword lists to the ones that you're interested in. It provides you with suggested bids for each keyword so that your advertising budget is set correctly. Once you've chosen your keywords, you can save your plan and then share it with your business teams. When you're ready, you can launch a campaign. 
Within the Keyword Planner, the primary tool allows us to find and uncover new keywords to optimize content; build out campaigns; or gather demand-oriented data. It also provides a couple other useful tools that can help improve your paid search campaigns.
Google Search Console is a free tool, provided by Google, that every website owner should have installed on their sites. With this tool, we are able to see what our websites look like through Google's eyes. We can check the performance of our pages, learn about errors, and even track rankings. This tool will allow you to keep up with your ranking and make sure your website stays safe from any potential issues. 
READ ALSO:
Google Trends is another amazing tool by Google that will give you a quick overview of popular searches around the world. You can use it as a starting point to get an idea of the kinds of things that people are searching for and discover related topics and search queries which are most popular and rising in popularity, so you can plan out keywords and topics for future analysis.
Frase is a tool that helps you create content for your site that will help it rank better in search results. It helps you create high-quality content by suggesting keywords and topics for you. It also comes with an artificial intelligence that uses natural-language generation to generate high-quality AI-generated copy. You can use it to write blog posts, product descriptions, sales page copy, and more.
Surfers are used by many people to help them find information online. They analyze the top 20 search results to come up with a listing of topics. Once you choose a topic, it's easy to write about that topic.
Surfer SEO is a tool designed to optimize written content, like blogs and articles, to increase organic traffic to your website. The tool analyzes the text of your content and suggests improvements based on its structure.
Google PageSpeed Insights is a free online SEO tool that helps you monitor and test the performance and optimization of your web pages. This tool will help improve your site's performance through the recommendations in the report it generates.
Screaming Frog's Website Crawler is a tool that helps improve your SEO. It can collect and extract data and relevant SEO issues by analyzing small to large websites. This tool has both free and paid access, but some of its advanced features are only available on the paid one. However, the free version of the software can already provide enough help for small business owners, especially if they're just getting started.
Conclusion
These 10 best SEO tools for small businesses will help you gain valuable insights into your website and its performance. Some of these tools are free, while others require a monthly subscription. But all of them are very helpful for improving your overall SEO strategy.