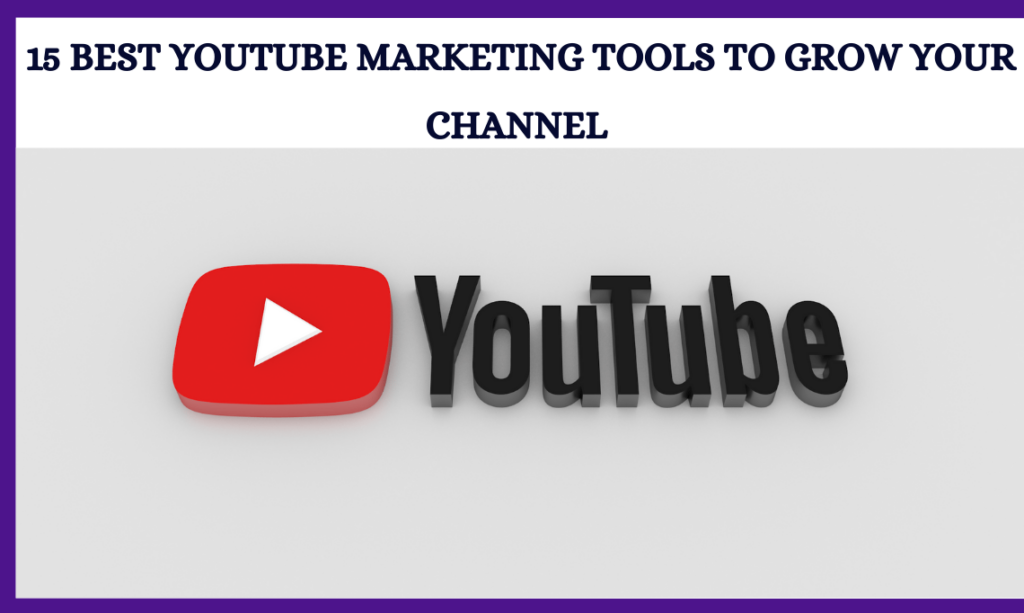 Are you struggling to grow your youtube channel? Or maybe you just want to increase your subscribers and views. In either case, there are some tools that can help you achieve those goals. Some of them are free while others require a small monthly fee to use. Today I will be listing the 15 best YouTube marketing tools that will surely help you in growing your channel.
Youtube is the most popular video-sharing website in the world, and it has over 2 billion users monthly. It's a great platform for you to promote your business or brand online. You can upload videos on youtube and share them with your audience to build trust and credibility.
Video marketing has become one of the most effective ways to communicate with customers. People love watching videos and this makes them perfect vehicles for connecting emotionally with audiences. 
Using video creation tools makes it easier than ever before to produce professional-looking videos. It's not just about making good videos; it's also about getting those videos in front of the right audience. With the right tools at your disposal, you can make sure that your videos reach your intended targets.
15 Best Youtube Marketing Tools To Grow Your Channel
This list is not all-inclusive but it's the ones that have been used by many people who have grown their channels on youtube. So without further ado let me introduce you to the most effective tools for your youtube channel growth, these tools will help you get more likes, comments, shares, views, subscribers, and much more. So let's start!
TubeBuddy is one of the most effective YouTube SEO and growth tools available today. It has been used by thousands of people who have seen their channels skyrocket thanks to its powerful features.
TubeBuddy is one of the most useful tools available for YouTube users. It lets you quickly navigate your YouTube account settings. It's designed to make your experience on the platform more efficient by offering streamlined navigation options. Install this extension to enjoy fast access to everything you need to grow your channel.
It allows you to optimize your content quickly by using keywords, A/B testing different (titles, descriptions, tags, and thumbnails), templates, and comment filters. It also enables you to translate your videos' titles and descriptions into other languages so they reach more people.
TubeBuddy can be used to make sure that all aspects of your video are optimized for YouTube. Optimizing these elements will not only increase your chances of getting views, but it will also give you a leg up over competitors who may have skipped some steps.
If you're a YouTuber who wants to increase your channel's views, subscribers, and revenue, then start using TubeBuddy today.
VidIQ is a powerful tool for optimizing your YouTube videos. It provides you with all the necessary data to make smart decisions regarding your videos. 
It has a comprehensive set of features that include competitor analysis, keyword research, trending alert notifications, YouTube thumbnail generation, video metrics comparison, and a real-time overview of your channel's performance.  These tools make VidIQ one of the most powerful YouTube marketing software solutions available.
The tool allows you to monitor competitors' performance and use their strategies to boost your own YouTube strategy. The software includes uploading videos at the optimal times, connecting brands with top social media influencers, optimizing video titles, descriptions, tags, and thumbnails, tracking viewer and engagement statistics across Twitter and Facebook, managing comments, and syndicating Facebook pages for increased exposure.
Using VidIQ to manage your YouTube account can be extremely beneficial. Its advanced features can provide you with detailed insight into your videos. They can also give you tips on how to make your videos better. VidIQ can offer you valuable insights into your audience so you can optimize your efforts. It can tell you which types of videos perform well and which ones don't so that you can make improvements wherever necessary. It provides you with useful tools that can transform your youtube creation experience.
VidIQ can help you grow your YouTube channel by increasing your views and subscribers. Its advanced tools give you the confidence that you can use an effective video marketing strategy for your channel.
Canva is a fantastic resource for creating visually appealing content. It's designed to make it easier than ever to create professional-looking visuals. There are thousands of free images available to use and the platform offers a variety of tools to help you create eye-catching designs.
Their library of stock photos, illustrations, clipart, fonts, icons, shapes, text boxes, and vectors makes it easy to create graphics quickly and efficiently. Users can choose from thousands of pre-made designs and edit them using different tools. There are also many free stock photos available for use.
Thumbnail creation can be done quickly using Canva. There are many options for customizing each image so that it looks unique. When you have a good-looking thumbnail, you'll attract more viewers which increases the chance of getting more views, likes, shares, and subscribers.
With Canva, you can create thumbnails, infographics, and more. But what makes it unique is its ability to let you create videos. Just like creating thumbnails, you select a template, customize it, then insert video clips as needed. It's a straightforward process that gives you total control over your design.
While Canva doesn't have the same level of features found in a full-featured video editor, its ability to quickly produce professional-looking videos makes it a useful tool for anyone who wants to create high-quality visual content.
Creating designs in Canva is easy and its interface is extremely intuitive — anyone can use it without any prior experience. What makes this platform even more appealing is that it offers a free trial period, where you can try out the full capabilities of the tool before deciding whether or not you want to pay for it.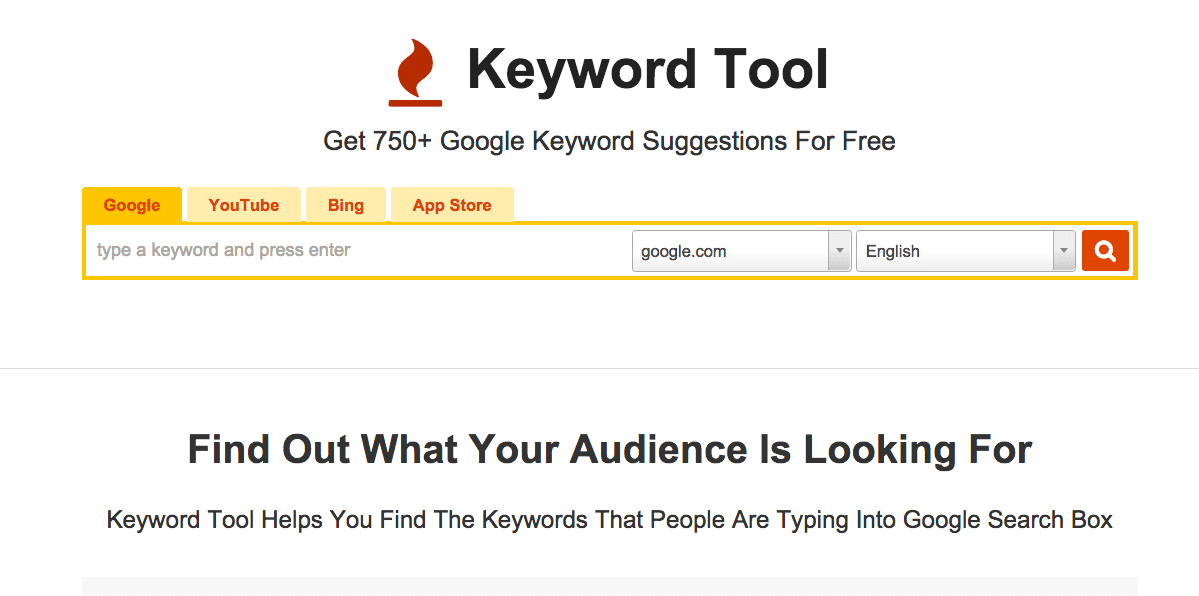 Keyword research is one of the most important aspects of growing your Youtube channel. If you're looking to rank higher in search results, you need to know which keywords will drive traffic to your channel.
You can find some great keyword research tools online but we recommend checking out Keywordtool.io. This tool allows you to enter specific terms and see their competition levels, global monthly searches, average trend, estimated CPC (cost per click), and other metrics.
To get people to discover your YouTube video, you must ensure that your SEO strategy is strong enough to help your YouTube channel gain traction. Keywords play an essential part in helping your YouTube channel, and your channel gets discovered and generates more views for your YouTube videos.
Keywordtool.io offers a comprehensive set of tools for finding, analyzing, and tracking keywords. It's one of the most popular ways to do keyword research for growing your Youtube channel. Using this service is simple, quick, and affordable.
Once you learn how to use Keywordtool.io effectively though, it's a powerful tool for finding long-tail keywords that have low competition, and therefore offer better opportunities for growth to ranking higher in Youtube search results.
Viddyoze offers a powerful suite of features designed to make creating videos fast and easy. It is a cloud-based platform that allows you to create professional-looking videos within minutes.
Viddyoze has everything you need to produce incredible video content. There's nothing else like it out there. With its intuitive interface, powerful features, and ease of use, this software is perfect for anyone who wants to create engaging videos quickly and easily.
Viddyoze has become one of the most popular tools for creating videos online. The huge selection of professionally designed templates makes it easy for users to create amazing videos with just a few clicks.
This tool is a must-have for anyone who wants to grow their Youtube channel with professional-looking videos. You can use it to create any type of video you want: tutorials, product reviews, etc.
AgoraPulse is a full-featured social media management tool. It offers four core features for managing social media accounts: publishing, inbox, monitoring, and reporting.
With this social media platform, you can easily promote your work without having to spend time doing so manually as it helps you manage all your social networks from one place.
The best thing about this tool is that it gives you complete control over your social media accounts. You can publish posts on Facebook, Twitter, LinkedIn, and Instagram Instagram with ease and without having to log into each network separately.
AgoraPulse provides comprehensive reports for all social media platforms. You can track your audience growth, engagement, interaction, hashtag usage, keyword tracking, and more. They also have a feature called Brand Awareness Score which shows how visible your brand is online.
With this tool, you can manage multiple social media profiles at once. This means you don't have to login every time you want to post something on different social media sites or monitor them individually. It will help you to save time and energy.
Doodly is a whiteboard animation software that really helps you create professional animations quickly and easily. It's Mac and PC compatible and requires an internet connec­tion.
Doodly claims that it saves you the time, energy, and resources it takes to create sketches that are engaging, creative, and shareable. It aims to bring your ideas to reality. It is designed to meet all of your marketing, educational, and general creative needs.
Doodly is an online animation tool that makes creating stunning animations a breeze. With this program, you can easily make whiteboard videos, explain complex concepts, tell stories with characters, or teach anything else you'd like. There is absolutely nothing complicated about using Doodly, anyone can do it even with zero expertise. 
Engagement signals like views, likes, and comments have always been important to the YouTube rankings algorithm. With Doodly, you can get more views, likes, and comments by making your videos more interesting and fun. That means that you can use this tool to boost your ranking on YouTube.
BuzzSumo was created to help content creators in all aspects of their work. From finding new topics to analyzing audiences' responses, creating engaging content, and growing your Youtube channel, BuzzSumo has everything you need to succeed.
Coming up with good content ideas can be challenging. Most people don't have the ability to come up with interesting ideas on their own. That's why BuzzSumo exists.
BuzzSumo provides detailed insights into how the YouTube algorithm works. It can be used to develop a smart content strategy by identifying hot topics and trends in your niche. It gives you access to high-performing content, which may attract a large audience to your Youtube channel.
BuzzSumo is one of the most useful tools when it comes to finding new ideas for videos. Their social search feature shows what topics are currently popular on Youtube. This means that you can use this data to create content that your audience wants to see.
READ ALSO:
If you struggle with online music licensing, Epidemic Sound may be able to solve that problem as this tool prevents you from getting copyright claims on YouTube and enables you to Monetize your videos fully. 
They claim once you choose one of their tracks for any of your videos and upload it to your channel, you have the right to that royalty-free track forever.
It used to be that you had to spend hours looking for the perfect song without even knowing whether the license was appropriate for your video. Now you can just pick one of their many royalty-free songs and upload it on Youtube without having to worry about copyright issues.
Epidemic Sound has been around for almost 20 years, making it one of the most reliable sources of royalty-free music. With over 100,000 tracks available, Epidemic makes it easy to find the perfect track for your videos. Additionally, its team keeps adding new music regularly, ensuring that you always have access to fresh royalty-free music.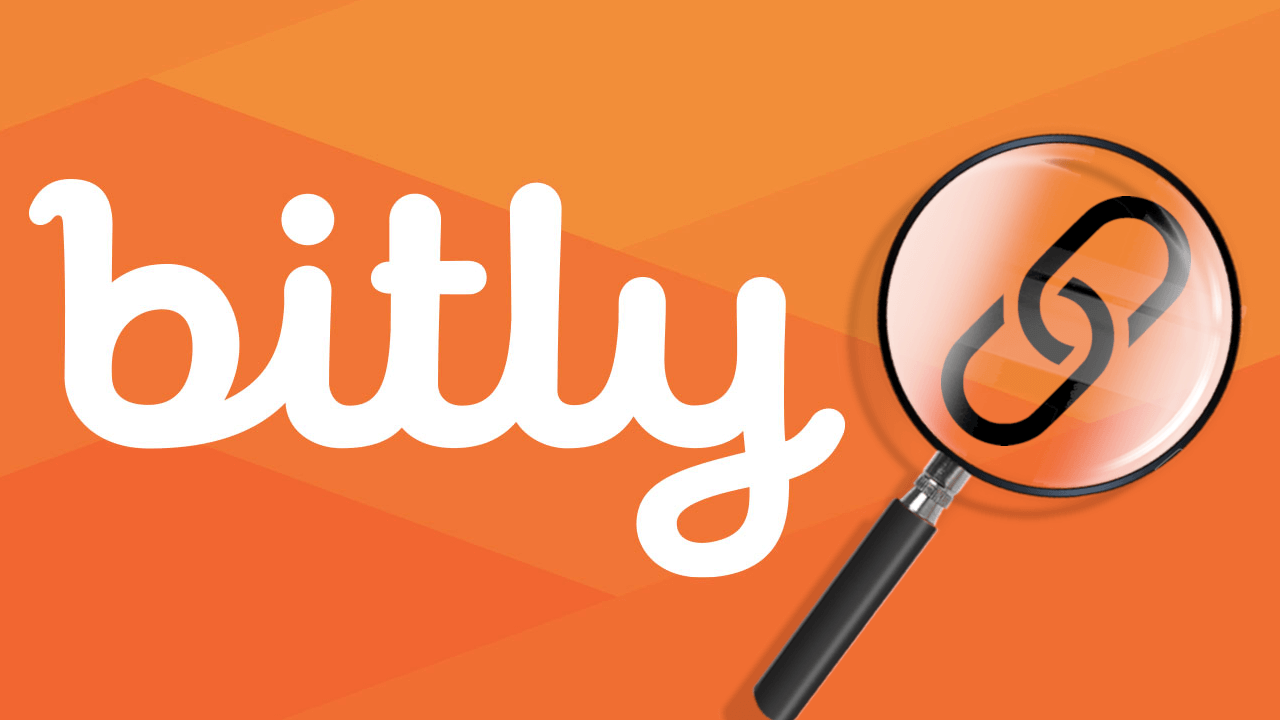 Bit.ly is a URL shortener that allows you to shorten long URLs for better sharing on Twitter, Facebook, Youtube, etc.
Cross-promoting your content across multiple marketing channels is essential. Links are one of the most powerful ways to promote your content. However, standard links are often messy, lengthy, and unattractive. Fortunately, there's another option available – bit.ly. With this tool, you can easily shorten your links and make them appealing.
Bit.ly is one of the most useful tools available to YouTube creators. With their analytics tools, you can see which ones were shared most often, what browser they came from, and what platform they used. These insights will help you to promote your content more effectively.
Bitly is great because it lets you share links quickly and easily. You can use this tool to shorten any link you're promoting, this tool can help you in your efforts to grow your channel.

Loom is an easy-to-use screen recorder designed to help people quickly create videos from their computer screens. It lets them record, edit, and share videos directly from their desktop or laptop.
With Loom, people can easily record their screen, voice, and faces to quickly produce videos that they can immediately share. Loom is being used by millions of people all over the world.
If you're looking for a simple yet powerful recording app, then Loom might be the one for you. It's easy to learn even for beginners, and it's also perfect for recording your YouTube videos, which gives you an extra advantage when uploading your videos to YouTube.
Social Blade offers a comprehensive suite of tools designed specifically for social media management. Its YouTube Analytics tool is one of its most powerful features. With this tool, you can easily get free social media analytics of any content creator or brand.
SocialBlade allows you to monitor YouTube videos by tracking the competitors' performance.
You can use this YouTube marketing tool to see which channels are doing well and which ones aren't.
You can look at the results by duration or time frame (e.g., 30 days or 1 day). You can also look at them by region (e.g., US, UK, Australia) or industry (e.g., entertainment, tech, auto and vehicle, sport, gaming).
By using the information presented by this tool, you'll be able to research and analyze these channels and pull out powerful insights that you can use in your YouTube marketing plan.
The official YouTube Studio App makes it fast and easy to manage your YouTube channel from anywhere. With this app, you can check your stats, respond to comments and upload new videos easily. With this tool, you can check your statistics, respond to comments, create and edit thumbnails, and access your account settings from wherever you are.
With this tool, you can see everything you need to know about your growing your Youtube channel—from your views to your engagement, to your earnings.
You get a lot of features when using YouTube Studio. They're well organized and can be incredibly helpful to help you with your YouTube channel growth.
Jasper is an AI writing assistant that helps you create video content faster. With it, you don't have to spend hours trying to come up with a great idea for your videos, nor do you have to worry about whether you've captured every important detail. Instead, you can simply ask Jarvis to generate one for you.
The world of video creation isn't always easy – especially when it comes to finding inspiration and getting creative ideas flowing. Whether you're just starting out or you've been creating videos for years, there are times when you feel stuck.
That's where Jasper comes in. This AI writing assistant will help you come up with unique and engaging topics, ideas, and scripts that will be engaging, interesting, and informative.
It does all the hard work so you can focus on what really matters: giving you an awesome output that will make your audience love you and grow your Youtube channel.
The best part is that Jarvis doesn't require you to stress yourself on video ideas. All you need to do is tell it what type of video you want to make and let it handle the rest. Just set the parameters, give it some context, and sit back and watch as it generates a professional-looking video script for you.
You can use Google Ads to promote your Youtube channel and increase its visibility. It's fast and very effective.
With Google ads, you can target specific audiences based on their interests, location, age, gender, and more. This way, you'll reach the right audience and they'll be more likely to engage with your content and subscribe to your channel.
With the right strategy, you can drive targeted traffic to your channel and convert those visitors into subscribers. This is a great way to boost your subscriber count and gain more exposure.
Are YouTube Marketing Tools Beneficial?
Yes, they are! But only if you use them properly. The tools I mentioned above are not magic wands. You still need to put in the effort to use them effectively.
If you don't take advantage of the tools available to you, then you won't reap the benefits. So, before you start using any of the tools, make sure you understand how they work and how to use them appropriately.
If you use the rightly, you'll be able to maximize the potential of each tool and achieve better results.
Conclusion
If you have a YouTube channel, you should definitely use these tools to grow your channel. They will allow you to increase your views, subscribers, and engagement rate. These tools are also beneficial to help you create better videos and improve your overall video marketing strategy.
So, go ahead and check them out now!
What are your thoughts on these tools? Do you know other useful tools that we didn't mention here? Let us know in the comments below.