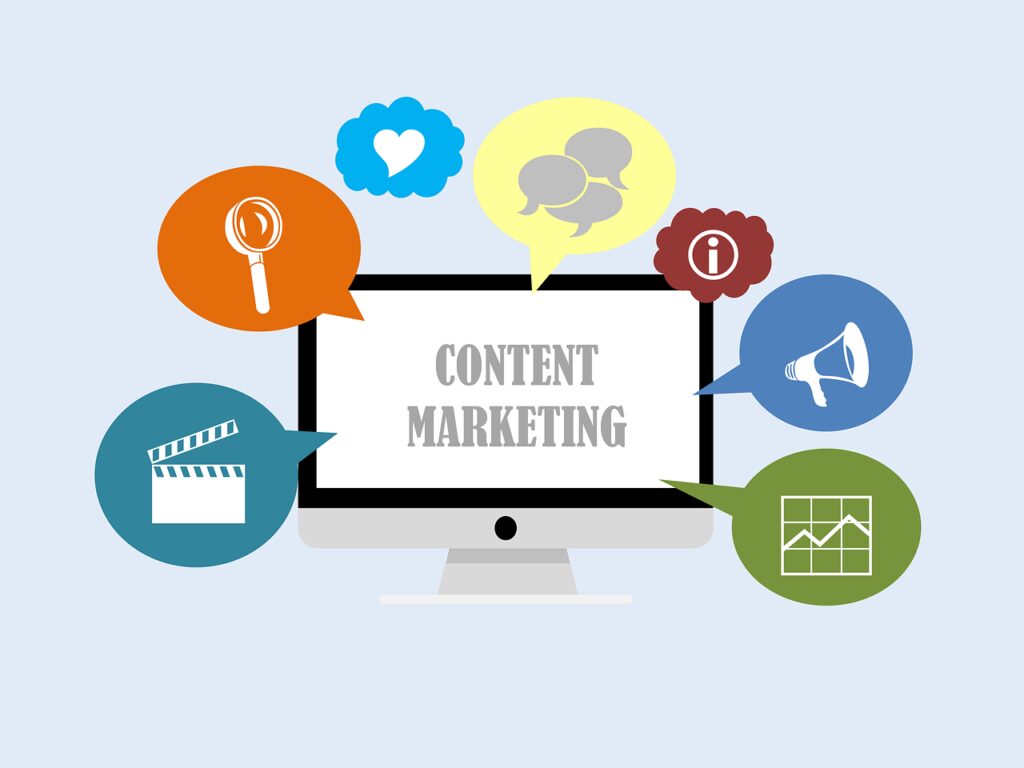 Content marketing has become a key part of every B2C company's marketing strategy. The goal is to create relevant content that engages customers and drives them towards buying from you.
There are many different types of content that can be used by any business. However, the most important thing to remember is that it needs to be engaging enough so that your target audience actually wants to consume it.
In this article, we will discuss what makes up a good B2C content marketing strategy. We will also cover the best practices that you must follow if you want to build a successful one.
What is B2C Content Marketing?
B2C content marketing is an approach to digital content marketing that targets consumers. This type of content marketing focuses on providing information and services directly to customers rather than businesses, which is why it is known as B2C (Business-to-Customer).
Content marketing is creating content that promotes your products and services and are designed to appeal to a wide audience who may be interested in buying said products and services. A lot of companies use this type of content marketing because it helps them reach out to more people. It also allows them to provide useful information to potential buyers.
Content marketing has become a vital part of every business today. The reason being, businesses need to attract new customers and retain existing ones. In order to achieve these two objectives, they need to create high quality content that engages their audience. This is where content marketing comes in.
How Does B2C Content Marketing Work?
The primary objective of B2C content marketing is to share valuable information that would help customers make decisions about products or services. This is why B2C content marketing works well for those businesses whose main focus is customer acquisition.
The key idea behind B2C content marketing is that instead of trying to sell a product or service directly to a customer, you try to provide useful information about your product or service. You do this by writing articles, blog posts, videos, etc.
This kind of content marketing works well for all kinds of industries. Businesses in almost any industry can benefit from using content marketing. They just have to find the right kind of content that fits their specific niche, brand identity, and target audience.
8 Key Elements Involved For Building A Successful B2C Content Marketing Strategy
While there are many different elements involved in building a successful B2C content marketing campaign, here are the five most common:
1. Audience Identification
It is very important to identify who your ideal customer is before starting a content marketing campaign. If you don't know who your ideal customer is, then how can you possibly write content that will resonate with them?
Audience identification involves identifying who your ideal customer is as well as knowing exactly what they care about. Once you understand who your ideal customer is and what they care about, you can start thinking about how to connect with them through content marketing.
In other words, you should think about what problems your ideal customer might encounter when making purchasing decisions. After you get a clear picture of these problems, you can start brainstorming ideas on how to solve them.
2. Keyword Research
Keywords play a crucial role when developing a B2C content marketing plan. Without keywords, you won't be able to rank highly in search engine results pages. Therefore, it's very important that you know how to perform keyword research correctly.
Keywords should not only indicate the type of content you intend to create but also identify the products and services that you offer. To get started with keyword research, you can start by checking these tools:
Google Keyword Planner
SEMrush 
Ahref
Moz
Google Trends
3. Competitor Analysis
Competitors are another essential element of B2C content creation. If you want to develop a good strategy for your own company, then it will help if you analyze what your competitors are doing.
When you decide to develop a B2C content strategy, you'll want to conduct thorough competitor analysis. By doing this, you'll learn about your competitors' strengths and weaknesses. This way, you can design a strong content strategy that takes advantage of your own strengths while avoiding your weaknesses.
You can also check out what types of content your competitors are producing and see whether you can come up with something similar. If so, then you can avoid making exactly the same mistakes as your competitors.
4. Creating High-Quality Content
If you want to build a successful B2C marketing strategy, you need to produce high-quality content. Quality content includes anything that gets shared online. It could be an article, infographic, video tutorial, blog post, etc.
High-quality content helps you attract more visitors, which means that you'll likely receive more sales leads. As a result, creating quality content is one of the best ways to boost your business's revenue.
5. Website Optimization
Website optimization is yet another vital aspect of any B2C content marketing campaign. In order to optimize your website properly, you need to make sure that it loads fast and has great user experience.
You should also be aware of technical aspects of your website including page load speed, mobile responsiveness, and sitemaps. These will all have an impact upon how your website is indexed.
It's vital to ensure that fits in well with your overall brand identity. After all, this is the first impression that potential customers get of your company.
6. Brand Identity And Message
Branding is an integral part of any business. When you're planning your B2C content marketing strategy, you need to think carefully about branding. It needs to be consistent across all mediums such as blogs, video, images, etc.
Your message plays an equally important role. This is one area where you really need to put effort into. You need to come up with unique messages that relate to your audience.
7. Promotion
What to consider when you're planning a B2C content outreach strategy is promotion. Your goal is to generate traffic and conversions through social media platforms like Facebook, Instagram, Twitter, LinkedIn, Pinterest, YouTube, etc.
You can write SEO articles or use paid ads. The key point is to promote your content on multiple channels. That way, you'll be able to reach more people and increase sales.
8. Measurement And Reporting
The final step in developing a successful B2C content marketing plan is measurement and reporting. You need to know whether or not your efforts are working.
This is why it's important to track metrics such as engagement rate, bounce rate, time spent on site, conversion rates, etc.
By analyzing these numbers, you'll be able determine if your content is effective. If it isn't, you'll be able tweak your strategy accordingly.
You should keep track of these metrics over time. Then, you can adjust your strategy based on what you learned.
READ ALSO:
Characteristics Of Great Content For Businesses
A great article or blog post can be incredibly beneficial to businesses. It provides them with a wealth of information about their target audience, but more importantly, it helps them establish a connection with their customers, allowing them to build trust and loyalty.
Here are some characteristics of great content for businesses: 
1. Relevancy
Relevance is arguably the most important characteristic of great content. Users value the things they read because they find them interesting and useful.
Your content needs to be relevant to your audience. You cannot just write about anything and expect people to buy from you. It is not going to work.
Your content needs to address issues or problems that your audience is facing. For example, if you sell pet products, you might write an article about dog grooming tips.
2. Quality
You need to make sure that all your content is written well. Make sure that you proofread everything before publishing it online. Also, make sure that you have proper grammar and punctuation.
High quality content will help you gain trust and credibility among your readers. They will feel more comfortable reading your articles because they know that they are getting something useful.
3. Valuable
You need to provide value to your readers. Your content must offer something that is unique and useful. People do not want to waste their time reading articles that are not helpful.
Always keep in mind that your content needs to add value to your reader. If you fail to do that, you might end up losing them as potential clients. 
4. Engagement
This is probably the most important point when it comes to building a successful B2C content marketing campaign. Your content needs to engage your audience.
You need to make sure that  your content is interesting and fun to read. You need to use images, infographics, videos etc. to get people interested.
5. Authority
If you want to rank high in search engines, then you need to create authoritative content. Authority means that you have established expertise in your niche.
Authoritative content is original content that informs the reader about the topic, demonstrates subject expertise, is written at the appropriate level of complexity for the target audience, and is not plagiarized. It's a piece content that will help the user answer their question or find information they are searching for, 
Your aim is to create such content, so you can achieve authority in your niche in order to attract more traffic to your website which leads to increased sales.
Conclusion 
Content marketing is an important part of any business. To be successful, you need to plan ahead and make sure that your content is effective enough to attract customers. You also need to stay up to date with what's happening in the industry. 
I hope this post helps you understand how content marketing works. I would love to hear your thoughts on this topic. Do share your views by commenting below!