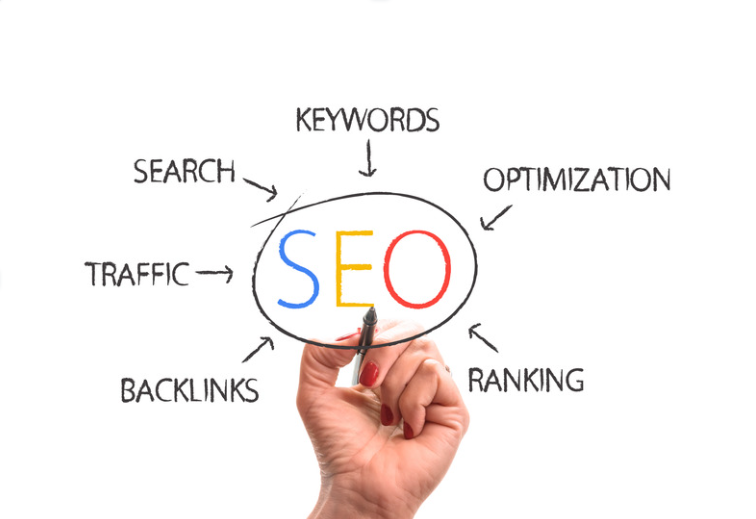 How long does it take to become an expert at Search Engine Optimization (SEO)?
There is no exact timeline for becoming an SEO expert. It can even though it takes years to develop expertise,  SEO takes months, and even years to master. The best way to learn SEO is to start working on it now.
First of all we need to understand that learning is a lifelong process so you have to keep learning. The same thing applies to SEO, i've been learning seo for the last seven years and i'm improving my SEO skills every day, Now if you want to learn from scratch from basic it will take at least two to three months.
If you have passion it will take two to three months to completely understand SEO. You will understand everything about SEO you have completed all the modules of learning seo but now you need to implement them revise them and see them how they are working in your real life while you are implementing your learnings in your website or your on your clients website you will see the results there you will be able to understand what is working best for you and what is not.
I am telling you that when you are learning in a structured manner under a coach. if you have a coach that has a structured course then you can learn fast maybe in six to ten months you will surely become a master, but if you decide to learn it on your own it can take up to five years because there is a great difference when you try to learn something on your own or with your coach, so my recommendation is do not waste your time time is precious go join a coach whomsoever.
You find best join that coach depending on your time on your research on your pocket on your affordability, you should always look for a good coach who is affordable and he/she knows his/her stuff.
READ ALSO:
Learning the basics
How long it takes to become an SEO expert depends largely on how much time and effort you put into learning and practicing SEO.
Before you can become an expert, you need to learn the basics of SEO. This includes understanding how search engines work, what people are searching for, and how to optimize websites for better search visibility.
Become an SEO expert by learning the basics. Whether you're a beginner or a seasoned pro, learning SEO basics is crucial to your success. There are many tools and resources available to help you grow as an expert. One great resource is the HubSpot SEO blog, where you can find articles from other SEO experts. Learn about SEO techniques, tips, and certifications to ensure your website is optimized for search engines.
SEO techniques are essential to a successful website. Despite the fact that it's a complex field, it's a necessary part of a website's overall success. SEO techniques include using keywords, rewriting code, and keyword research. Understanding how search engines work is vital for SEO experts. Some online training platforms provide in-depth tutorials for SEO basics. While there's no substitute for expert instruction, it's vital to be dedicated to the process.
Keeping up with SEO trends and algorithm changes is essential for success. Stay current on industry news and experiments to find the right strategy for your website. Eventually, you'll need to dip into more advanced concepts, such as Analytics, User Experience, and Conversion Rate Optimization. But for now, start with the basics and work your way up! It's not too late to start building a business. Learning the basics to be an SEO expert will give you the advantage of a strong foundation.
Google Analytics can help you gain valuable insights into your website's performance. It can help you understand how your website's audience behaves, uncovering hidden demographic patterns, and identifying areas for improvement. For beginners, Google Analytics Academy can be invaluable, as it contains numerous lessons on SEO metrics. By taking advantage of this resource, you can improve your SEO strategies and work smarter. This way, you can optimize your website for a better user experience.
Engaging Your Professional Community
If you're looking to be an SEO expert, you need to network with other people in your field. The SEO industry is constantly evolving, and networking is an excellent way to learn more about the latest tactics and tools. You'll also find that this networking can lead to connections with potential clients.
The SEO community is made up of individuals who share knowledge and experiences through blogs, forums, and social media sites like Twitter and Facebook. These communities offer free information and advice, which can help you build a reputation as an SEO expert.
Keeping Up with the Latest Trends
The world of SEO is always changing, which means that experts need to continuously update their skills. This means keeping up with the latest trends, reading industry news, and experimenting with new techniques that may become popular. If you want to be an SEO expert in today's market, you need to keep up with what's happening.
A career as an SEO expert also involves constant upkeep and learning. As search engines are continuously evolving and incorporating new trends, SEO professionals must constantly update their skills.
All said and done, becoming an SEO expert takes time and dedication, but the rewards are worth it. In addition to earning a good salary, being an SEO expert gives you the opportunity to make a real impact on the Internet and earn decent money doing so.