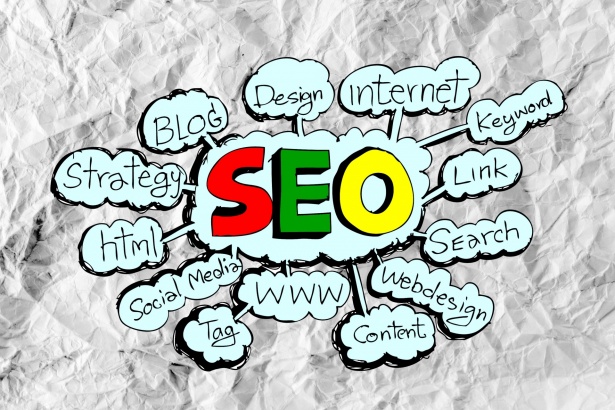 SEO is a complex and difficult topic to understand, but it's also very rewarding if you learn how to do it right. In this article, we will be taking a look at the different factors that are involved in learning SEO, as well as some of the most important things you need to know before you start your journey into learning SEO.
What Is Search Engine Optimization?
SEO (Search engine optimization) is the practice of improving the visibility of websites in organic search results on search engines like Google, Bing, Yahoo, etc.
There are two main types of SEO: On-page and Off-page.
This refers to all the elements within your website that affect its ranking in search engines. These include optimizing HTML code, page titles, meta descriptions, keywords, images, videos, interlinking, quality content, etc.
This refers to all the external factors outside of your website that can impact its rankings. These include link building, guest posting, social signals, press releases, etc.
The goal of both forms of SEO is to improve your site's overall performance in terms of organic traffic, which is the free traffic you get from search engines for no cost.
Why Should You Learn SEO?
If you want to make money online, then you should definitely consider learning SEO. There are many ways to earn money online, but SEO is one of the easiest and fastest methods out there.
You don't have to spend thousands of dollars or hire expensive experts to rank high in search engines. All you need is a good understanding of SEO and a few tools to help you along the way.
You can use these same techniques to rank highly for any keyword related to your niche. This means that you can easily build an authoritative site with little effort. When you learn SEO, you can use your knowledge to rank a website on any niche, whether it's health, finance, business, technology, etc. That is why so many businesses use SEO to attract more customers.
The fact that SEO is easy to implement makes it even easier to scale up your efforts quickly. If you learn SEO properly, you can easily rank a website in just a couple of weeks. If you are looking for a new career path, then SEO could be just what you are looking for.
How Much Time Do I Need To Spend Learning SEO?
It depends on what kind of experience you already have. If you have zero experience, then you will probably need about 6 years to learn SEO. 
When you first begin learning SEO, you will need to focus on creating great content. The reason for this is that content is king when it comes to SEO. Without great content, you won't be able to rank high in search results.
It takes time to learn SEO because it requires a lot of research and experimentation. However, once you master the basics, you can quickly move up the ranks by implementing other strategies such as link building, guest posting, etc.
READ ALSO:
SEO Learning Plan For  Beginners
So, if you want to learn how to do SEO on your own, follow these 10 steps:
1. Understand How Search Engines Work
When you understand how search engines work, you will know exactly what you need to do to optimize your site for it to rank higher in search engines, like Google, Bing, Yahoo, etc.
If you don't understand how search engines work yet, then read this guide on How Search Engines Work.
Keywords are very important when it comes to SEO because help to identify the topics that people are searching for. Once you know what keywords people are using, you can start optimizing your pages around those keywords.
You need to be very good at keyword research before you can start ranking well in search engines, it is essential.
When you learn keyword research, you will also learn how to find profitable keywords with low competition and high search volume. You can use these keywords to create content that will get ranked highly in search engines and attract tons of visitors.
3. Learn How To Write SEO-Friendly Content
Once you understand how search engines function, you will also need to learn how to write SEO-friendly content.
In order to create content that ranks well in search engines, you must take into account several aspects including the following:
Keywords – Make sure that your content includes relevant keywords that you want to rank for.
Quality – Your content needs to be unique and original.
Length – Keep your articles well-detailed, informative and engaging.
Content is king when it comes to SEO. If you create great content, people will share it and link back to your site. This will increase your chances of getting ranked higher in search engine results pages (SERPs) and get more traffic to your site. 
Backlinks are very important when it comes to ranking in search engines. You should try to get as many quality backlinks as possible.
Backlinks play a huge role in SEO. They are one of the most important factors in determining where your page appears in SERPs.
Link building is not only about creating links from other websites, but also about creating links from authoritative sites. Authority sites are those that have lots of visitors and they tend to have a positive impact on your rankings.
Link building can help hasten the process of achieving top positions in search results, so make sure to include it in your plan, especially if you are starting out with no previous experience.
5. Learn SEO By Experimenting
The best way to learn SEO is by experimenting, this means testing different strategies and seeing which ones work better than others.
There are many ways to improve your website's SEO, but some methods may work better than others depending on your niche.
You should always start by building at least two different websites and using them to test your SEO skills in practice, this will give you an idea of which strategy works best for you and how much time it takes to achieve success.
6. Learn The Basics Of Onpage Optimization
On-page optimization refers to all the elements within your website that affect its performance in search engines.
These elements include things like title tags, meta descriptions, image alt text, internal linking structure, etc. If you do not optimize these elements properly, then your page will not appear in search results, so it is essential to know what each element does and how to implement them correctly for maximum effect.
The goal of on-page optimization is to ensure that your page has everything it needs to perform well in search engines, so you should spend plenty of time optimizing your page before moving onto off-page optimization.
7. Learn SEO by Watching
SEO is constantly changing, so you need to keep up to date with new trends and techniques. One of the best ways to learn SEO is to watch videos online or read blogs written by experts in the field.
If you're a visual learner, then you should definitely watch videos about SEO. There are lots of valuable SEO resources on YouTube that can teach you a lot about SEO.
If you want to learn the SEO concept faster, watching or listening to someone talk about it will help you retain the knowledge better, so make sure to bookmark some good sources that are likely going to be useful to you.
Is SEO a Good Career?
SEO is a great career choice because there are so many different aspects to it. You can start out doing keyword research, writing blog posts, optimizing sites, and eventually build up enough experience to become an SEO specialist.
The best part about being involved in SEO is that it allows you to branch out into multiple areas. Examples include Link building specialist, SEO project manager, Search engine marketing consultant, SEO content writer, and more.
Is Learning SEO Worth It?
Yes, learning SEO is worth it because it is a skill that can benefit you for years to come. It is something that you can use to build a successful career and earn money online.
With the right mindset, dedication, and patience, you can become an expert in SEO and eventually earn a full-time income doing what you love.
In conclusion, SEO is a very broad term that covers a wide range of topics. However, if you put in the effort to learn it, you'll find that it is one of the most rewarding careers available today.
Learning SEO is easy and fun, and there are tons of free resources available online. So why wait any longer? Start today!