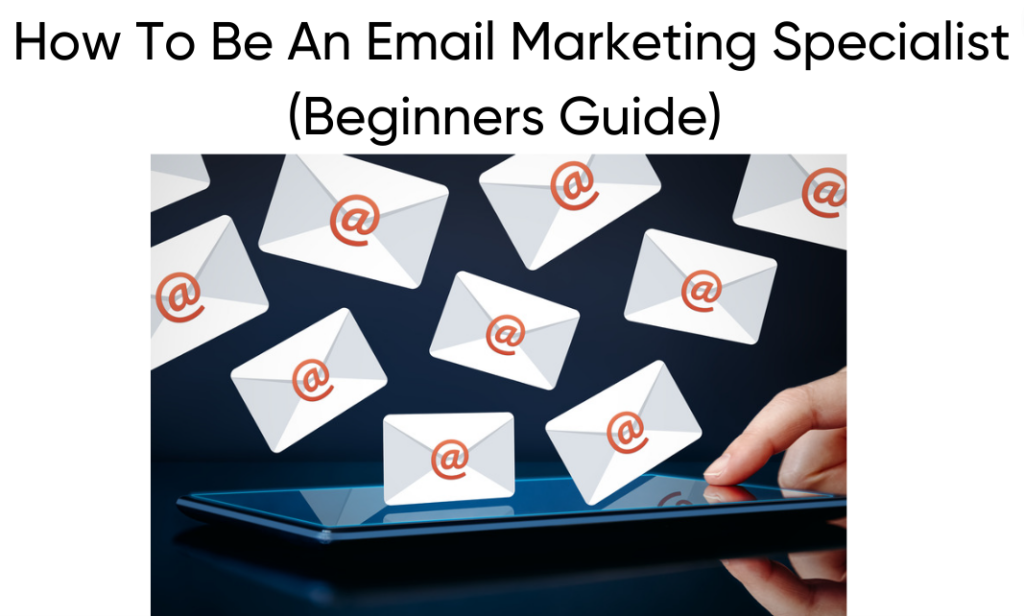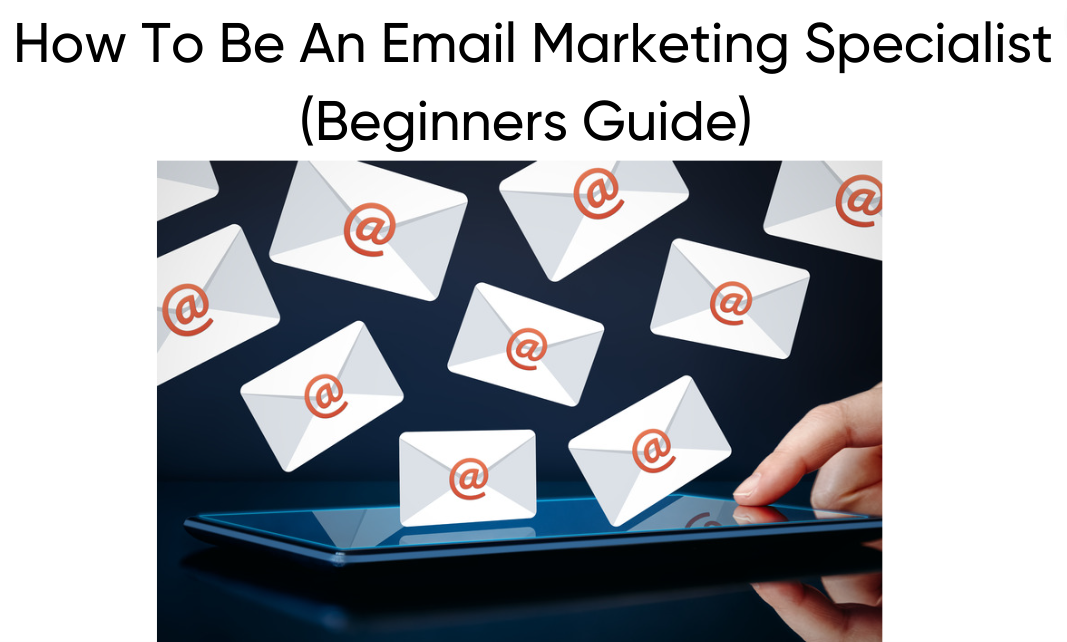 Email marketing is one of the most effective ways to promote businesses and increase sales. It's a great way to reach out to potential customers, build relationships with them, and convert them into paying clients.
In order to succeed as an email marketing specialist, you must understand how to write emails that will get opened, read, and respond to. This means knowing how to make your subject line enticing, writing compelling copy, using the right call-to-action buttons, and more.
In this beginners' guide to becoming an email marketing specialist, I'll teach you how to become an expert at email marketing without having any experience whatsoever, by teaching you everything that you need to know about email marketing.
Who Is An Email Marketing Specialist?
An email marketing specialist is a person who specializes in creating emails and writing copy that gets people to open, read, and take action on their messages.
Email marketing specialists work for businesses and digital marketing agencies. Their jobs include helping to design emails, writing content, nurturing leads, and driving sales using the right strategies. 
With so many different types of companies needing help with email marketing, there are plenty of opportunities available for those looking to go into the field.
How To Be An Email Marketing Specialist
If you want to be an email marketing specialist, here's what you have to do:
1. Learn The Basics Of Email Marketing
Learning the basics of email marketing is the first step toward being successful in this career path. You must ensure that you really understand all aspects of email marketing before you start working on it.
It might seem like common sense, but if you don't fully grasp these concepts, you're going to find yourself struggling when it comes time to really implement them.
 When you learn the basic fundamentals of email marketing, you can then move onto the more advanced parts of the process, slowly and steadily building up a solid knowledge foundation to help you grow as a professional.
2. Master Your Copywriting Skills
The second thing that you need to do if you want to be an effective email marketer is to master your copywriting skills.
You must know how to write copy that grabs attention, engages readers, and encourages them to take action. In other words, you must be able to write emails that will encourage people to take action, whether that action is signing up for a newsletter, purchasing a product, or whatever else.
Writing good copy takes practice, and you should focus on honing your skills over time until they are perfect. Once you've mastered your copywriting abilities, you'll be well prepared to tackle every aspect of email marketing.
3. Study Email Marketing Case Studies
Once you've learned the basics of email marketing, you'll probably begin studying case studies from real professionals in the industry. These case studies will give you insights into how experts use email marketing to drive traffic, convert sales, and build relationships.
These case studies will also show you how to apply the same principles to your own business. By studying the best practices used by others, you can quickly improve your own ability to succeed in email marketing.
4. Find The Right Email Marketing Tools For You
One of the biggest challenges that people face when trying to learn how to be an email marketing specialist is finding the right tools.
Email marketing software is expensive, but it's absolutely essential if you want to grow as an email marketer. If you don't invest in these types of tools, then you won't be able to reach your full marketing potential.
Email marketing isn't just about sending out emails. There are many different tools available to you as an email marketer, each with its own advantages and disadvantages, and you'll need to figure out which ones are the best fit for you before you start using them.
5. Build A Solid Portfolio
As an email marketer, you'll need to have a portfolio that showcases everything that you've done so far.
Your portfolio should showcase what you've been doing so far, including your previous projects, client testimonials, and anything else that you feel demonstrates your expertise in email marketing.
When you create your portfolio, you'll want to highlight all of the work that you've done so that potential employers can see exactly what you can bring to their organization, this will demonstrate to them that you're capable of being successful in the position that you seek and will convince them to hire you.
6. Learn The A/B Testing Process
A/B testing is an incredibly powerful way to test new ideas or changes to your current campaigns.
A/B testing is the practice of creating different variations of something — like a landing page, product, or email subject line — and see which variation works best. This is done to determine what changes you should make to improve conversions. But it takes some practice to master the art of A/B testing, so we recommend you to learn more about it first for you to really know how to use it effectively.
A/B testing is an essential part of becoming a great email marketer because it allows you to constantly monitor your results and find ways to optimize them for better conversions. So, by learning how to properly implement A/B testing into your workflow, you'll be able to achieve greater success when it comes to email marketing.
7. Master The Art Of List Building
List building is one of the most important parts of any successful email campaign. Without quality lists, you won't be able to get very far with your email marketing efforts.
It doesn't matter whether you're working on a small project or running a large-scale business, list building is always going to play a huge role in your success.
When you are an expert at list building, you'll be able to build effective campaigns that generate high-quality leads. And that means higher conversion rates and increased sales.
So, if you want to become a successful email marketer, you'll have to master the art of list building for sure!
READ ALSO:
8. Learn How To Code
If you want to become a great email marketer, you're going to need to learn how to code.
Learning how to code is one of the most useful skills you can acquire. Coding can be used to format newsletters, set up email lists, automate emails, and more. 
There are many resources available online which teach you how to code. You can study independently, enroll in a formal program, or participate in a coding certificate course to learn basic programming techniques. 
By mastering how to code, you'll be able to create custom solutions that will help you boost your email marketing strategy. So, if you want to take your email marketing career to the next level, then you'll need to learn how to program.
9. Understand Email Marketing Analytics
Email marketing analytics is another vital skill for anyone who wants to succeed in their email marketing endeavors.
Analytics allow you to track data around your email marketing campaigns and see where they're performing well, where there's room for improvement, and where they aren't doing too well.
Regardless of your email list's sizes and the quality of your designs and copywriting, you'll still need to evaluate the effectiveness of your campaigns from a quantitative standpoint in order to truly understand how your emails are performing—and whether they're working for you or against you.
For this reason, knowing key email marketing metrics is crucial to being an email professional, and understanding how they relate to one another can help you determine how effective your emails are, what changes you should make, and what new strategies you could use to improve your performance.
10. Consider Getting Certified
There's no doubt about it – email marketing is one of the most important things that you can do for any company. It's also one of the most challenging. That's why you need to make sure that you get certified in the area that you want to specialize in.
Certification programs provide training in specific areas of email marketing. They often teach you the ins and outs of email software, offer tips for improving your conversion rates, and other valuable information that will help you become a better email marketer.
By completing certification courses, you'll become a better email marketer overall, which means that you'll be able to increase your chances of success in this field.
What Do Email Marketing Specialists Do?
An email marketer doesn't just sit down at their computer and write out an email and hit send. They do so much more than that. All email marketing specialists must be able to perform these tasks:
1. Create Long-term Email Marketing Strategies
As an email marketing specialist, it's important that you have long-term goals when designing your campaigns. You should always be thinking about what kind of results you want from your campaign even before you even start sending out your first message.
2. Write Compelling Subject Lines
Before someone reads your mail in their inbox, they're going to see the subject line first. If it isn't interesting enough, then they won't bother opening your email. Your job as an email marketer is to come up with catchy subject lines that grab attention and encourage readers to click through and open your email.
3. Use The Right Call-To-Action Buttons
It is essential that you use the right call-to-action button for each type of email that you send out. So, if you are asking users to stake action in your mail, you should use the appropriate CTA button. Otherwise, you won't get the desired result needed from your campaign.
4. Nurture Leads And Convert Them Into Customers
Nurturing leads is another crucial role of an email marketing specialist because it is only after you've nurtured them that you can turn them into customers. There are two main methods of nurturing leads:
5. Measure And Analyze Results
The most effective way to measure your success or failure as an email marketer would be to look at your metrics. Metrics are simply numbers that show where your efforts are leading you. Some of the most common metrics used are clicks, conversions, etc. Using these metrics, these numbers will tell you whether or not your strategy is working.
FAQ
What Is The Value Of Email Marketing Specialists?
Email marketing professionals help companies grow, improve, and maintain their customer relationships. Since many businesses rely heavily on email marketing, there is a huge demand for email marketers. As such, there is a high value for email marketing specialists.
Is A Marketing Degree Necessary?
No, you don't need a degree to become an email marketer. You just need to have a vast knowledge of the field. However, having a college degree may give you an advantage over others who don't have a degree. This is because those without degrees might be considered less educated by employers.
How Much Does An Email Marketing Specialist Make?
Is Email Marketing A Good Career?
Yes, email marketing is a good career choice, especially since so many businesses depend on this form of communication. This means that there is a lot of opportunity and demand for email marketers, which makes it worthwhile for any professional to consider becoming an email marketer.
Is Email Marketing Difficult To Learn?
While learning how to build a successful email list takes time and effort. It's definitely worth it when you realize all of the benefits that come along with it, including increased brand awareness, improved sales, more traffic, and better conversion rates. This is why it's important to invest in yourself and gain valuable skills as an email marketer.
Conclusion
If you want to get what it takes to become an email marketing specialist, then you must take the time to learn all the basic principles of email marketing before getting started. It will make things much easier for you and save you lots of time and money in the long run.
Thank you for reading, I hope you enjoyed this article. If you did please share it with your friends!