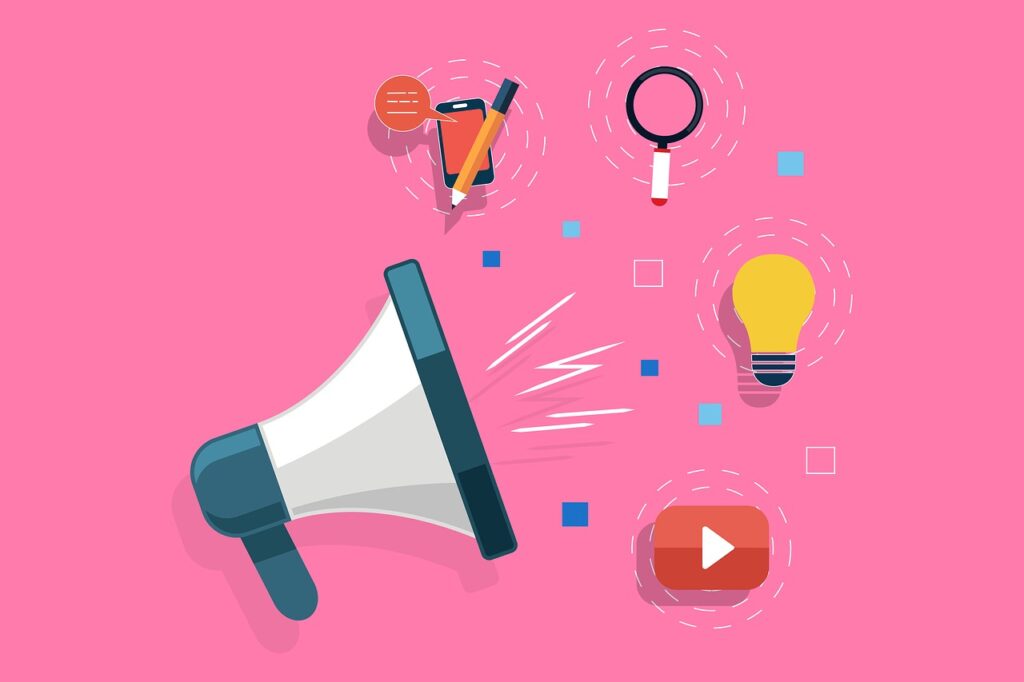 Are you looking to become a marketing automation specialist? If yes, then this guide will teach you everything you need to know.
The growing demand for marketing automation has led to a huge growth in the number of jobs available across the globe. As a result, marketers are now able to choose from a wide range of career options.
Marketing automation specialists create automated processes that allow businesses to streamline their marketing activities. They design and implement software programs that automate repetitive tasks such as sending emails or social media posts, scheduling events, and other time-consuming activities.
There has been an increase in the number of people who have chosen to make this their profession. So if you want to be part of this industry, you should start preparing as soon as possible.
In this article, we'll give you some tips on how to become a marketing automation expert. We'll also discuss the benefits of becoming one.
What Is Marketing Automation?
Marketing Automation is the process of using computer programs to automate various marketing tasks. Marketing automation uses simple set up steps with various marketing channels like social media, landing pages etc. to create a personal connection to leads, prevent them from slipping through the crack.
By automating marketing, content, and nurturing leads, not only does saves time and energy, but also you can fine tune the way you communicate with audience. Through this process marketing automation specialists learn your audience behavior, track audience engagement, score engagement and adapt it to your marketing strategy.
Before we get into the nitty gritty details, it is important to understand what marketing automation actually entails. In simple terms, it refers to any process that helps companies market themselves more effectively. It can include things like email campaigns, lead management systems, webinars, and many others.
A marketing automation system allows companies to manage all aspects of their online presence. This includes creating content, managing leads, tracking conversions, and much more. The aim is to ensure that every aspect of your business is handled efficiently.
5 Common Problems That Marketing Automation Can Solve
Here are some common problems that marketing automation can solve:
1. Lead Generation
Lead generation is a process by which a company generates leads. This includes finding potential customers who might become interested in buying a product or service.
A lead is someone who is ready to buy something right now.
A lot of companies struggle with generating enough leads. In fact, many times these leads end up going nowhere.
That's where marketing automation comes into play. It helps companies generate more leads.
2. Customer Retention
Customer retention is the act of keeping existing customers happy. If you're not doing this, then you're losing money.
This is because your current customers are spending their money somewhere else.
Marketing automation allows you to keep track of all of your customer interactions. That way, you can make sure they're getting what they need.
3. Sales Funnel Optimization
Sales funnels are used to guide visitors through various stages before they purchase a particular product or service.
The goal of any business is to get as many people as possible to complete the sales funnel.
For instance, if you sell shoes, you would want to ensure that everyone who visits your website ends up purchasing a pair.
4. Email List Management
Email list management is another important part of running a successful business.
It involves creating email lists that can be targeted at specific groups of people.
When done correctly, email list management will help you send emails to your subscribers.
These emails could contain information about new products, discounts, special offers, etc.
5. Website Conversion Rate Optimization
Website conversion rate optimization is the act of making sure that your site converts well.
If you do this wrong, then you'll lose out on revenue.
In order to optimize conversions, you should focus on improving the user experience.
There are several ways to improve the user experience. One of them is to use a good landing page design.
What Do Marketing Automation Specialists Do?
Marketing automation specialists must set up automated campaigns to get customers to buy products or services. They also create and manage email newsletters. These newsletters help companies keep customers engaged and informed.
Automation software allows these marketers to test different strategies to see which ones work best. A Marketing Automation Specialist should be self motivated, independent, and have strong organizational skills. He/she must be able to write and communicate regularly.
A marketing automation specialist is someone who designs and implements software programs that help companies automate various business functions.
This person ensures that all the company's marketing campaigns run smoothly by creating automated processes. These include email marketing, website management, lead generation, social media posting, and more.
Many experts say that there is no limit to what a marketer can do once he/she becomes a marketing automation specialist.
This means that they can take charge of any aspect of a company's marketing strategy.
They can even work with different departments within the organization. This makes them responsible for managing multiple projects at the same time.
It's important to note that not everyone can become a marketing automation specialist. You must possess certain skills and experience before you can apply for these positions.
You should also understand your strengths and weaknesses so that you can identify areas where you can improve.
If you think that you can handle the job, then it's best to get started right away. There are plenty of jobs available in the field.
What Skills Does A Marketing Automation Specialist Need?
Marketing automation specialists must be creative, and they should know how to use technology to automate processes. They need to analyze data and make recommendations about what needs improvement. They should understand the importance of teamwork and collaboration. They must also be able to define strategies, develop campaigns, and create user journeys.
Creativity: Marketers must be able to come up with new ideas for their clients. They should be able to find ways to make the most out of limited resources.
Technology: A marketing automation specialist must be familiar with marketing tools such as CRM systems, email marketing platforms, and web analytics.
Analysis: A good marketer analyzes data from different sources and uses this information to inform his decisions.
Teamwork: A marketing automation specialist works closely with other employees in order to ensure that everything runs smoothly.
Strategy: A marketing automation specialist develops strategies that will help him/her reach specific objectives.
User Journey: A marketing automation specialist creates user journeys that allow people to move through the sales funnel.
Develop Campaigns: A marketing automation specialist designs campaigns that will generate leads. He/she may also design landing pages, emails, and ads.
Why Should You Choose Marketing Automation As A Career?
If you're thinking about making this your career, there are several reasons why you should do so. These include:
1. Marketers Can Work From Anywhere
With technology becoming increasingly advanced, it has made it possible for people to work from anywhere.
Today, most businesses operate on an international level. That means that employees don't need to stay in one place.
2. Flexible Hours
One of the biggest perks of working as a marketing automation specialist is that you don't need to follow strict hours.
That means that you can choose when you want to work. Another great thing about being a marketing automation specialist is the fact that you don't have a set schedule.
You can decide how much time you want to spend on each project. Plus, you can work whenever you feel like doing so.
3. Great Pay
Most marketing automation specialists earn between $50K and $80K per year. The average salary is around $70K.
However, this number varies depending on the type of position you hold. For example, if you work for a large corporation, you may earn less than those working for smaller companies. 
Why Do Companies Choose Marketing Automation Specialists?
1. They Are Highly Skilled
A marketing automation specialist knows how to use various technologies. He or she also understands how to use them to improve business operations.
In addition, he or she knows how to communicate effectively with customers. This makes it easier for him or her to get things done.
2. They Have Excellent Communication Skills
The best marketers are highly skilled at communicating with both internal and external audiences.
They can explain complex concepts in simple terms. They know how to write clear messages that get results.
3. They Understand How To Use Technology
Marketing automation specialists understand how to use technology to create better products.
They also understand how to apply these same techniques to increase productivity.
4. They Know How To Develop Relationships With Clients
As a marketing automation specialist, you must be able to develop positive relationships with clients. This includes understanding their needs and using them to your advantage.
5. They Can Create Content That Will Increase Sales
Content creation is another important skill that marketing automation specialists possess. They can create content that helps potential buyers learn more about their company.
Another reason why companies prefer marketing automation specialists is that they can easily scale their operations, thanks to the software.
Marketing automation specialists are often hired because they are good at what they do. This is especially true for small businesses who lack expertise in this area.
Conclusion
If you want to become a marketing automation specialist, then you should start by learning everything there is to know about the field. You will be able to land a job after completing your education.
Being a marketing automation specialist requires skills, you need to be creative, analytical, and communicative. If you can master all three, you will be well-equipped to succeed in this career path.