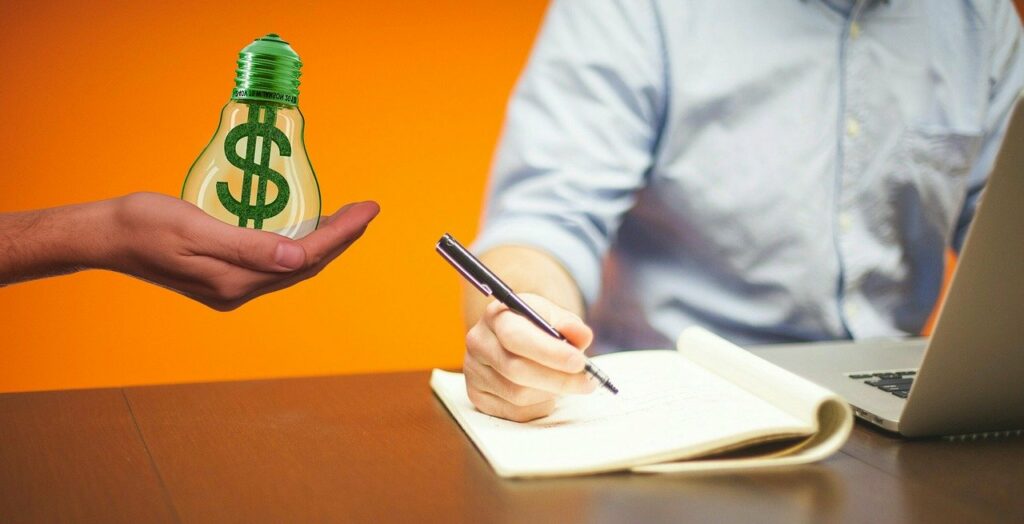 Are you looking for ways to increase your freelance copywriting income? If so, then you've come to the right place. In this guide, I'll teach you how to find clients as a copywriter. You can make a decent amount of money as a freelancer, but it takes some time to build up a client base. But once you have a good number of clients, you will be able to earn more per hour than if you were working at a 9-5 job.
There is no doubt that finding clients is one of the most difficult aspects of becoming successful as a freelancer. The reason why it's hard is because you're competing with other freelancers out there who are also trying to get clients. This means that you need to stand out from the crowd.
You may be thinking that it's impossible to get new clients without having any experience in the industry or being an expert in your field. Every freelancer wants to start off by building their portfolio and getting work from companies. However, there are many different ways to go about doing this. In this post, I'm going to show you how to find clients, So let's begin!
10 Ways To Find Clients As A Copywriter
1. Join Freelance Platforms
One thing that we all love doing is joining platforms such as Upwork, Guru, Fiverr, People Per Hour, etc. These websites provide us with a platform where we can showcase our skills and abilities. By posting jobs on these sites, you can attract potential customers and get hired. They're great places to start when you want to get started quickly.
However, it's important to note that these websites aren't just about getting clients. They also help you build your own brand and network, which could prove useful down the road.
2. Apply On Copywriting Job Boards
Another way to find clients is by applying for writing jobs online. There are plenty of companies out there that hire writers every day. 
One of the best ways to generate leads online is by using job boards. Job boards allow you to list your skills and services, and then people can browse through them. This allows you to reach out to people who may need what you have to offer.
3. Do Guest Posting
Doing guest posting is another way to find clients. You can submit articles to blogs that are relevant to your field. Then, they will publish them under their name, which gives you exposure.
This is a great way to introduce yourself to new audiences and gain more followers. You never know who is reading through your content and might end up hiring you.
Guest posting allows freelancers to build credibility, gain more exposure, and show off their expertise. It's helpful if you're aiming for better-paying gigs. It also helps you improve your writing skills and boosts your SEO if you have your own website.
4. Partner With Agencies
If you don't have much experience in your field, partnering with agencies can be beneficial. Many agencies have projects available that they can assign to freelancers. When you partner with agencies, you can get paid for each project that you complete.
Freelance copywriting is a growing industry. Marketing agencies are hiring freelancers to help them out when they need extra pairs of hands. Agencies prefer to hire freelancers instead of having full-time staff because it's cheaper. It's a win-win scenario for both parties.
5. Make Connections And Network
Networking is an important part of any business. If you want to succeed, you must make connections with other professionals in your niche. The key here is to focus on relationships with those who can benefit you.
It takes time to build trust and rapport with others. But once you've done so, you'll be able to land more freelance work. Building relationships with clients and colleagues is one of the most effective ways to expand your client base, which is essential to your success.
6. Send Personalized Emails
Personalizing emails is one of the best ways to increase open rates. Sending personalized emails lets you connect with clients and prospects on a personal level.
You should send personalized emails if you're seeking clients or looking for new opportunities. In fact, sending personalized emails makes you come across as a professional. It shows that you care enough to take the time to create engaging content that can connect with potential clients.
With personalized emails, you can reach out to people based on information such as location, interests, etc. This helps you target specific types of customers and increases your chances of landing new clients.
You should also use different templates depending on the type of audience you're targeting. You can even include links to landing pages where you provide additional information about your services.
7. Apply to LinkedIn Jobs
Companies often post job openings on LinkedIn. You should try to get hired by posting a request on LinkedIn. If you want to be hired as a freelancer, ask them about their needs and see what kind of work you can do.
LinkedIn jobs allow businesses to find talented freelancers at affordable prices. Sometimes, companies hire a copywriter because of their urgent need for content.
When applying for jobs on LinkedIn, you'll have the opportunity to highlight your skills and accomplishments. You can mention past experiences that relate to the job. You need to showcase your skills in order to stand out from the crowd.
You can find a good-paying job through LinkedIn. There's no 100% guarantee that you'll land a job. However, there's a high chance that you will if you apply for jobs regularly.
8. Use Social Media
Social media platforms like Facebook, Twitter, and Instagram are great places to network. You can share interesting posts related to your field of expertise, and this can lead to new opportunities.
This allows you to advertise your services and boost your visibility among potential clients. You can also interact with your followers and answer questions they might have.
9. Start Blogging
Blogging is another way to promote yourself online and gain traffic to your website. Writing blogs is a great way to practice your writing skills while helping others at the same time. Plus, people tend to visit blogs regularly, meaning they're more likely to check out your site and hire you.
If you don't know much about blogging, then you should consider learning how to do it. There are plenty of resources available online that can teach you everything.
10. Be Consistent
Consistency matters when it comes to looking for clients. If you consistently promote yourself online, you'll attract the attention of more people. This means that you should market yourself frequently. The frequency can vary depending on your goals. If you're trying to increase your client base, you should focus on promoting yourself daily.
Do Copywriters Make Good Money?
Copywriting is one of the most flexible professions around. You can choose which projects you take on and how long each project lasts. Most copywriters work part-time or full-time. A few make enough money to quit their day jobs and devote themselves entirely to freelance copywriting.
Most copywriters start small and build their clientele slowly. Once they've reached a certain level of success, they may decide to expand their business by taking on additional projects.
You can make up to $50 an hour working for some top copywriting companies. But, this amount varies greatly depending on the company. Some pay less than $20 an hour.
Still Unsure On How To Get Your First Copywriting Client?
Then I highly recommend you read and understand this post. It contains a step-by-step process that will help you turn strangers into paying clients.
I've used this strategy myself to generate over $10,000 per month.
You should also ensure that you're confident in your writing abilities. Your personal brand should be strong before you approach clients. This article outlines ten simple ways to get started as a freelance copywriter. 
Conclusion
In conclusion, we hope these tips help you achieve success in your own copywriting career. We'd love to hear from you. Please leave us a comment below and tell us what worked best for you.
Have any questions? Leave them in the comments below!