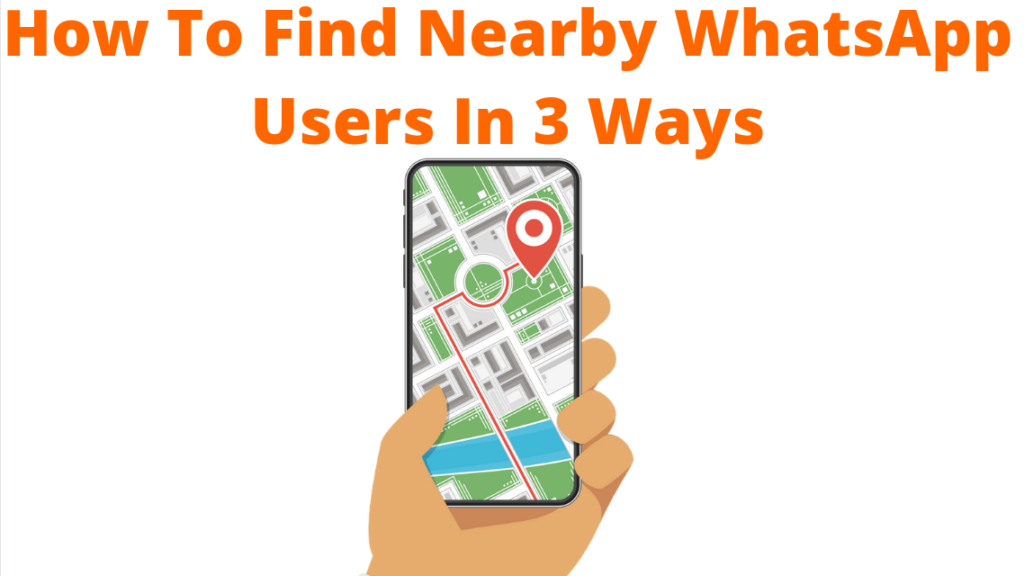 WhatsApp is one of the most popular messaging apps in the world, with over 1 billion monthly active users. It's a free app that allows you to message friends and family for free, but it also has some cool features like group chats, voice calls, video calling, etc.
WhatsApp has many lovely features. However, in this post, we'll discuss the feature that can really be helpful to you. But don't worry, I will show you how to find nearby WhatsApp contacts.
3 Ways To Find Nearby WhatsApp Users
You can find your nearby WhatsApp user by using any of these three methods: Whatsapp Location, Google Maps and ISharing by following the simple guide below.
1. Using WhatsApp:
WhatsApp makes it easy for people to share locations with their friends, so to share your location with WhatsApp, you can do it like this:
Step 1: Open WhatsApp and select the "Attach File" option.
Step 2: From the options displayed, select "Location" and then "Share live location."
Step 3: Choose the time for which you want to share your location and press "Send." You can share the location for 15 minutes, 1 hour, or 8 hours.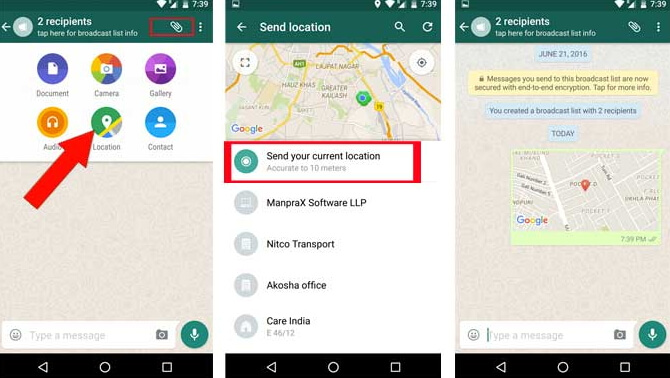 It's easy to send a message to someone who has WhatsApp installed on their phone. However, there is no way to see where they are located unless they initiate the action by sending you their location, Additionally, WhatsApp interrupts you to reveal your location as wel.
2. Using Google Maps:
Google Maps gives you an accurate view of the location of any place around the globe, including cities, towns, countries, etc. If you have the Google Maps app installed on your smartphone, you can use its search bar to find out the location of anyone.
You can easily share where you are with a friend on WhatsApp by using Google Maps. As the world's most popular mapping services, it makes it easy for people to share their locations just by clicking a button.
Here's how to share your location on WhatsApp using Google Maps:
Open Google Maps app on your phone
Click on your profile at the upper right corner
Send the invite link to WhatsApp
Similar to WhatsApp, Google Maps also has issues when it comes to continuous location sharing. Furthermore, the person who wants to share their location must initiate the location sharing for others to see their location.
READ ALSO:
3. iSharing:
iSharing makes sharing of locations between WhatsApp friends easier than any other app on this list. It doesn't require your friend to initiate the share, and it doesn't interrupt location sharing after a set time period.
To share your location with iSharing via WhatsApp, follow these steps:
Open the iSharing app
Add a friend
Click on the WhatsApp icon and send an invitation to your friend
Once they accept your friend request, you'll be able to track their locations 24/7 and have full access to all other iSharing features.
You can use iSharing to access all of these features:
You can use location history to see where they've been for up to 30 days.
Instant text and photo messaging
Privacy settings
Emergency alarms and alerts so that people know when their friends and family arrive at a location.
Conclusion
In conclusion, I hope that you found this article useful. I tried my best to provide you with the information you need to find nearby WhatsApp users.
If you have any questions about finding nearby WhatsApp users, leave them below in the comments section.