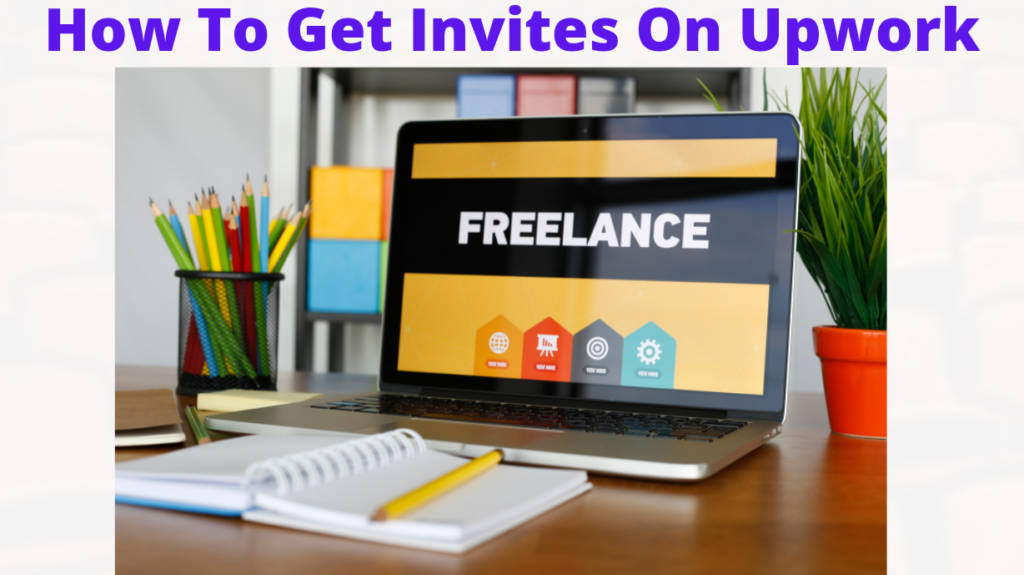 One of the best ways to make money on Upwork is by getting invites on the platform. Upwork is a popular website for freelancers to find new clients. In this blog post, we are going to share with you our proven methods to get invites on Upwork.
If you are a freelancer, then you know that one of the best platforms to find work is Upwork, which allows you to create your own profile and showcase your skills. When you have a good reputation on Upwork, it can lead to more job opportunities.
10 Tips On How To Get Invites On Upwork
As a freelancer and blogger, I was looking for ways to increase my chances of getting invitations on Upwork, so I did quite some research before coming up with these tips:
1. Create A Good Profile
This is the first thing you need to do if you want to get invites on Upwork. If you are a beginner, it might be difficult for you to find work at the beginning. Therefore, you must create a good profile and keep it updated.
If you are really serious about finding work on Upwork, optimizing your profile is the most important step in order to attract potential clients, this will help you stand out from other freelancers who don't take their profiles seriously. The first impression matters for freelancers, and having a professional profile will definitely give you an edge over others.
2. Have A Portfolio Of Your Work
Another great way to get invites on UpWork is by showcasing your skills. You should include links to your portfolio in your profile. This will allow clients to see what kind of projects you have worked on previously, and they may contact you based on the quality of your previous work.
When you include Relevant samples and Portfolio on your profile or when applying for jobs, you'll almost get hired! You can add your relevant work samples to your Upwork profile under the 'Portfolio' section. Your samples can be used to attract potential clients who may be interested in hiring you.
3. Stay Active
It's important to be active on Upwork if you want to be successful. This means finding jobs, replying to messages, and connecting with clients.
When you set your profile to "Online", potential clients will see you're available for freelance jobs. They may then respond to your job invites and hire you right away. However, if you aren't actively working as a freelancer, you won't get many invitations.
Being active always will help you get invited on Upwork, so make sure you stay online until you get a nice project that you can handle. You can set your profile to always be online, so potential clients will see that your profile isn't inactive.
4. End Inactive Contracts
When a potential client looks at your active jobs, he/she should be looking at how many contracts you have available. If you have a lot of inactive and active contracts then chances are they're going to move onto inviting other freelancers who have plenty of time for their projects.
So try to end any inactive contracts early and stick to only the ones that you are currently working on. This way you'll be able to get invites on Upworker faster than someone else who has a ton of inactive projects.
5. Improve Your Proposal
Writing proposals for jobs you find online is a skill that takes time to master. You should avoid using templates and don't copy and paste the same things for each submission. Don't use generic job descriptions because they won't make you stand out among other applicants.
Your proposal should be specific and focused on how you can solve the client's problem. Explain how your skills match what the client needs. Make sure to highlight how your experience matches the client's requirements. Be responsive to messages from potential clients. Providing detailed answers to their questions sets you apart from others.
READ ALSO:
6. Complete Tests
Another way to increase your chances of getting invited to job proposals is to complete as many tests as possible. Upwork offers a variety of tests that freelancers can take to showcase their skills.
Passing these tests will help improve your profile and the better your chances of being invited, so it's worth putting some effort into them.
7. Get Top-Rated
One of the best ways to increase your chances of getting invited to job proposals on Upwork is to become a top-rated freelancer. This designation is given to freelancers who have consistently received high ratings from their clients.
When you get top rated status your reputation will go up and more clients will start bidding to give you jobs, It also helps you land new jobs because potential clients will know you're reliable and trustworthy.
8. Build Relationships With Clients
Upwork is all about relationships. The more people you work with, the more likely you'll receive invites to new jobs. Building good relationships with your clients will help you gain trust and respect which will lead to more opportunities.
You can do this by making yourself accessible whenever needed, responding quickly to emails, and offering feedback on jobs. Think about how you can continue building relationships with your current clients and past clients, too.
9. Use Social Media Effectively
Social media plays an important role in building your brand and growing your network. While social media platforms like Facebook and Twitter aren't exclusive to freelancing, they're definitely helpful when it comes to attracting new clients and getting business leads.
Use social media to post links to your portfolio. Share content that aligns with the type of freelance services you offer.  By doing this, you can attract more attention to yourself and grow your network. 
10. Be Patient And Don't Give Up
Patience is the key to success here, by doing the right thing you can build a solid foundation for future success. You can achieve your goals if you are patient enough to wait until the right moment presents itself.
Conclusion
Freelancing is not easy but it does require hard work, dedication and persistence. If you follow the advice above, you'll be able to increase your chances of landing invitations to job proposals on UpWork. Good luck!