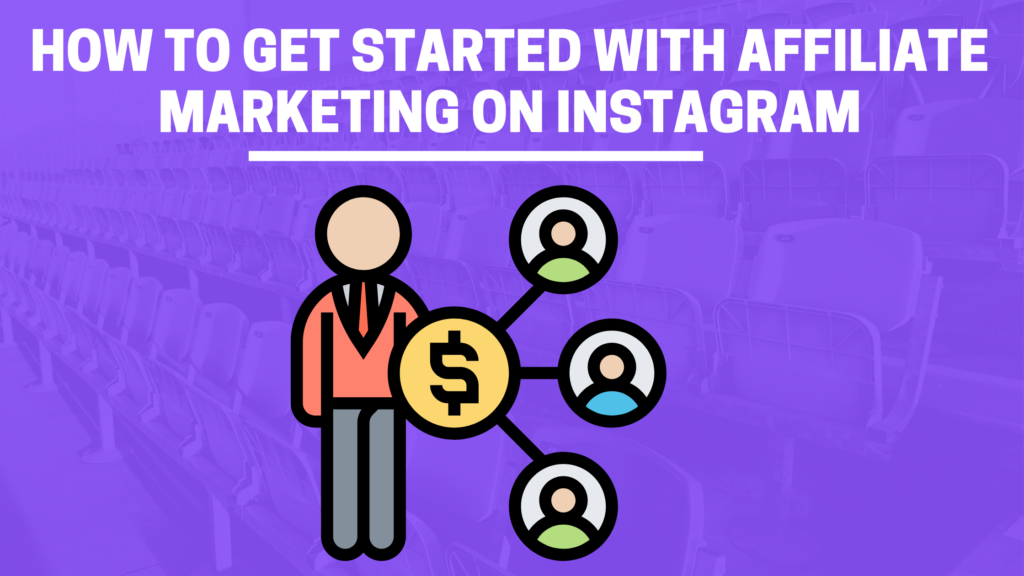 The best way to learn about the different ways of doing affiliate marketing is by looking at what other people are doing and finding out from them. A lot of people use social media sites like Facebook and Twitter for their affiliate marketing business, but many others have discovered that they can make a great deal more money using Instagram as an avenue to promote their products. This post will show you just how easy it is to start your own affiliate marketing business on Instagram.
What is Affiliate Marketing?
Affiliate marketing is a type of performance-based marketing in which a business rewards one or more affiliates for each visitor or customer brought by the affiliate's own marketing efforts. The company offers products, services or information and receives compensation when customers purchase from an online store through an affiliate link.
Affiliate marketing is simply when an advertiser gives you a link to a product that is specific to your interests. You get paid if someone clicks on that link and buys something.
Affiliate marketing is a system where influencers promote products for commissions. It usually involves 4 main players: the brand/company, the affiliate network, the influencer, and the customer. Influencers often share unique codes that their followers can redeem for discounts.
Influencers often use unique, trackable affiliate links that allow them to see exactly how many clicks and purchases were made. These links can be placed anywhere on Instagram that allows inline links (such as Instagram Stories, IGTV description, or Instagram's link in bio).
An influencer who makes a purchase from an affiliate link earns a set rate commission based on the total sale value. Typically this rate varies between 10% – 20%, but can vary depending on the specific brand.Affiliate links can be shared by sharing an affiliate link on your Instagram account. You can also share them on other social media platforms such as Facebook, Youtube, TikTok, Twitter etc.
What Are the Benefits of Affiliate Marketing?
Brands and businesses can gain tons of benefits from affiliate marketing on Instagram! To start, affiliate marketing helps you reach more potential customers. You can work with thousands, if not millions of influencers who are already curating communities and running campaigns.
In a nutshell, partnering up with them through affiliate marketing helps you reach even more people at a much faster rate. Think about how many people you could reach if you ran a campaign on your own social media alone. But by working with these influencers, you benefit from all their audiences combined. Influencers earn money when customers buy products they recommend. Brands receive increased interest and loyalty from customers who trust them because of their connection with an influencer.
1. Flexibility
You don't have to commit to any long term contracts. You're free to quit anytime. This gives you flexibility to work around your schedule. There are no minimum commitments so it's easy to scale up or down as needed without worrying about losing out on payments.
2. No Need For A Large Audience
If you want to make money through affiliate marketing, then having a large audience isn't crucial. In fact, some of the top earners in the industry don't have many followers. However, having a large following does increase your influence over others. If you've been building your following organically, then you'll likely find that your earnings will grow as your follower count increases.
3. Low Risk
The risks associated with affiliate marketing aren't too high either. You need to invest time upfront into creating content and growing your audience. While there is a risk involved, most people never lose money. So if you do run into issues, you won't lose everything.
4. Better Work-Life Balance
One of the biggest perks of being an affiliate marketer is that you can balance your life easier than ever before. Instead of spending hours getting ready for work, you spend less time commuting and more time doing what you love. Plus, you can easily fit affiliate marketing into your current lifestyle.
5. Earnings Potential
Some people earn up to $10,000 per month through affiliate marketing. And while it may take months before you see significant results, you can potentially earn a lot once you do. The sky really is the limit.
5 Steps On How To Get Started With Affiliate Marketing On Instagram
Instagram is a great place to promote affiliate products due to its visual aspect. It has over 1 billion users across every country which means hundreds of millions of customers. Sharing your affiliate product with others is easy when you get paid.
There are several different affiliate networks available online. Some affiliate programs offer commission rates of 10% – 30%. Others pay lower commissions but require higher sales volumes to be profitable. Once you pick an affiliate network, you'll create a unique link called an "affiliate code" that you share with your followers on Instagram. When someone clicks this link and purchases a product, you'll be credited with a percentage of the sale.
Choosing the right product to promote is key. Be sure to choose a product that aligns with your audience and services they are looking for. For example, if you sell makeup tools, it might not make sense to promote skin care products. Choose something related to the type of person who follows you on Instagram.
For instance, if you post photos from fashion events regularly, then promoting clothing brands would be a good idea. On the other hand, if you post only food pictures, then promoting healthy meal supplements would be ideal.
Once you decide on the correct product, you should start creating content about it. This could include blog posts, videos, or even bio. Whatever form of content you use, aim to provide value first. As an affiliate marketer, you want to build trust by providing quality information.
Create original content that gives value to readers and encourages them to buy your product. Don't just plug your affiliate link at the bottom of each post. This will look spammy and unprofessional.
You should also provide links back to your website so that interested parties can learn more about the product yourself.
When sharing your affiliate link on social media platforms, remember to keep it short and simple. After you have shared your affiliate link, wait patiently until you have a purchase. You don't need to worry too much about how many likes or comments your post gets. If you follow these steps, you can successfully set up an affiliate program on Instagram in no time.
Track your affiliate earnings using a tool. You can easily track the number of people clicking your affiliate link as well as the amount of money they spent. These metrics will tell you whether or not you are making any money.
If you notice that people aren't buying anything after clicking your link, try adjusting your affiliate campaign. There are a few things you can change, including your product selection, price points, and frequency of posting. Try these tips out and let us know what works best for you.
10 Best Affiliate Marketing Networks
Publishers should choose an affiliate network that offers the most payouts. Below is a list of best and top paying affiliate marketing networks.
Amazon Associates
Commission Junction
Linkshare
ShareASale
CJ Affiliate
Clickbank
Affiliaxe
GiddyUp
PartnerStack
DFO Global
How Much Money Can I Make As An Affiliate Marketer?
The simple answer is that there is no limit. It depends on your specific niche and the amount of effort you put into it.
Affiliate marketing is a great way to earn money online. There are many different ways to become an affiliate marketer. You could start by promoting products that interest you. Once you've built up a following, you'll be invited to promote other products. When someone buys those products, you get paid a commission.
Your first earning may be smaller than expected, but if you're just getting started, that's OK. Don't get discouraged by what other people make or what their check looks like. With hard work, time, knowledge, and perseverance, you can eventually reach those same levels as them.
Conclusion
As you can see, affiliate marketing is a great way to earn some extra money. It's also a great way to create a passive income that allows you to spend more time doing what you love. The sky is the limit as far as affiliate marketing goes. Not only are there multiple opportunities across the web, but you'll be rewarded with free products and cash when they're sold.
When starting out, just make sure that you're aware of all costs involved with your ventures. It's not uncommon to see people lose money at the beginning of their affiliate marketing careers. However, there are no guarantees in affiliate marketing and some people do better than others.