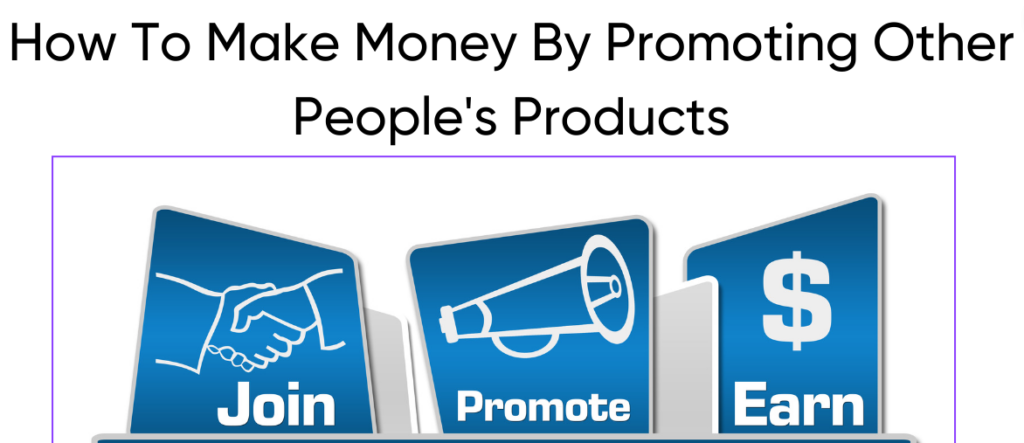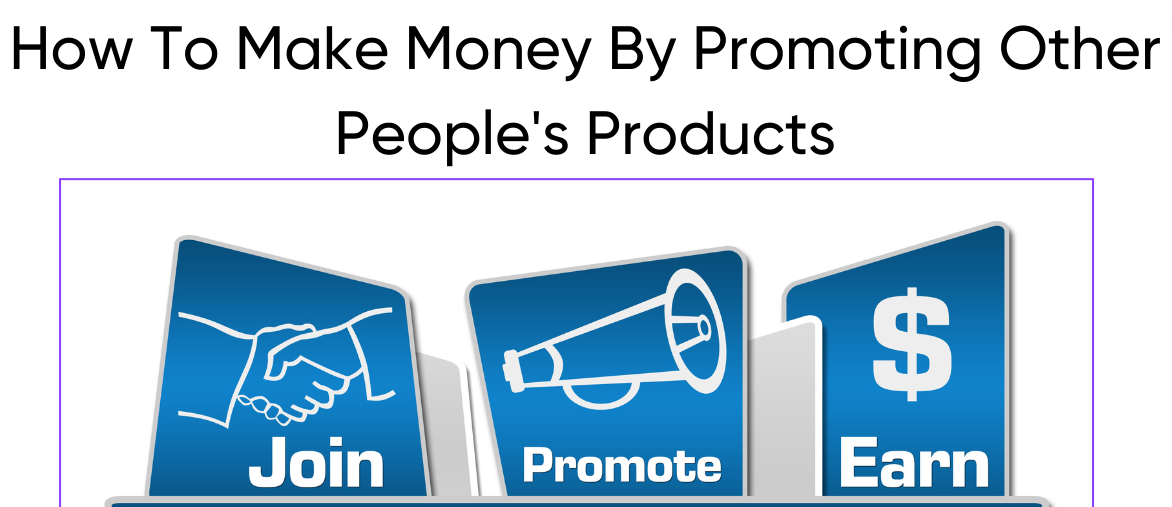 You can make a lot of money by promoting other people's products and services. In fact, it is possible to make more than you would ever earn from your own product or service. You just have to know how to do it right. This article will teach you the basics of making money by promoting others' products.
So, what exactly does it mean to promote someone else's product? It means that you are going to help them sell their product to as many customers as possible. And, if you're good at this kind of work, you could be earning thousands of dollars per month in commissions.
Many businesses need some sort of promotion for their products or services, that is where you come in. If you are skilled and able to promote another business' product or service, then you may be able to get paid very well for doing so. The best part about this type of job is that there is no limit to how much you can earn.
5 Ways To Make Money By Promoting Other People's Products
1. Become An Affiliate Marketer
Affiliate marketing involves helping other companies sell their products online. When you become an affiliate marketer, you will receive a commission whenever you refer someone to buy a particular product.
When you promote someone else's product or service, you are essentially acting as an affiliate marketer for that company. Affiliate marketing is one of the best ways to make money online because it allows you to tap into a huge market of potential customers, while also providing you with a steady stream of income.
By becoming an affiliate marketer, all you have to do is sign up with a reputable affiliate network like Commission Junction or ShareASale. Then, when you find a product or service that you can promote very well to your people who are likely to purchase it,
In return, you'll receive a commission every time someone buys through your affiliate link, you can earn a commission as high as 50% on certain products.
For example, let's say you found a great product from a company called ABC Company. That company has an affiliate program where they pay you 50% of whatever sales you generate. If you promote a product worth $200, you'll earn $100 for every sale. And let's say you get about 100 sales monthly, that is 100*100 =$10,000 earnings for that month. So you can see why affiliate marketing is such a popular way to make money while promoting other people's products.
2. Start Dropshipping
Dropshipping is another great way to make money by promoting other people's products. Dropshipping is basically selling someone else's product without owning any inventory.
The beauty of dropshipping is that you don't even have to worry about storing the products you are offering for sale. All you need to do is place an order with the manufacturer or wholesaler, they will ship the item directly to your customer, and wait for them to purchase the product.
A drop shipper usually doesn't handle shipping for their products. Instead, they use a third party to ship the items to customers. You sell at the retail price you set; the supplier sells at the wholesale price they charge, and the difference between them is your profit. You don't need to deal with products or invest in inventory; you just sell them online. You're basically acting as a middleman between the supplier and the consumer.
With drop shipping, you can be making money as you sell these products, but you won't actually own any inventory yourself. This means that the only work required on your part is to create a website and drive traffic to your dropshipping website to get customers/buyers. The rest is handled by the supplier.
3. Start A Blog
Blogging is one of the best ways to start earning money online today. It's a simple process that anyone can learn how to do now, with minimal experience or skill level.
You could write a review of a specific product on your blog and link it back to the retailer's website. Your readers will click over to the retailer's site and buy the product. When they purchase the product, you get paid a small percentage of the total cost of the product. This is a very easy method of making money online with your blog.
You should try as much as possible to provide your readers with enough information so they know what the product is before they decide to buy it. This will increase conversions which means more money for you, especially when the commission is higher.
READ ALSO:
4. Use Social Media Marketing
Social media sites like Facebook, Twitter, Instagram, etc are powerful tools for you because they give you a platform to connect with potential buyers and reach thousands of people instantly, all with little effort.
When you build up a big following using social media, you can then market other people's products to your followers. And if you don't have a large following, you can run ads that target your audience based on age, gender, location, interests, hobbies, and many other parameters for you to be able to find people who might be interested in buying the product.
By utilizing the power of social media, you can easily earn a lot of money by promoting other people's products and earn commissions from each sale that is made through your efforts.
5. Use Paid Ads
Paid advertising is another great way to make money online. There are many different types of paid ads such as Google Adwords, Bing Ads, Facebook Ads, YouTube Ads, etc.
These advertising platforms allow you to promote your business or service to targeted audiences that are likely to be interested in the product and purchase it. If you want to make money fast, this is the right option for you because you can quickly see results once you've spent some money.
However, there are also disadvantages to paid advertising. If you are not very good at running, optimizing, and monitoring campaigns, then this may not be the best choice for you. Also, you'll need to pay every time someone clicks on the ad, whether they buy the product or not.
So, while paid advertising is an effective way to make money online, it's important to note that it takes time to really generate consistent revenue. However, if you're willing to put in the money, it's definitely worth it!
Conclusion
If you have a knack for promoting products and services, you could easily earn extra money online by becoming an affiliate marketer. There are many companies and websites offering affiliate programs where you can promote their products and earn commissions based on sales you generate. This may sound like a dream come true, but before you get too excited, you should realize that it takes time and effort to succeed.
If you are really serious about making money online, work hard and invest time into learning how to do it properly. It won't happen overnight, but if you keep at it consistently, you'll eventually start seeing some results. Good luck!