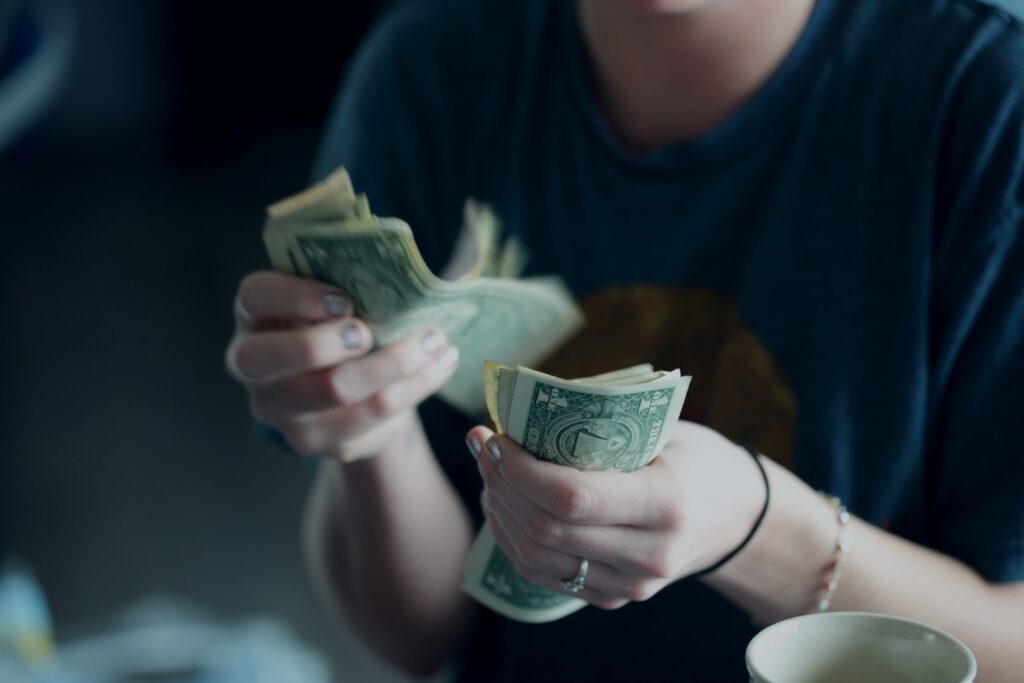 How would you feel if you had to start earning from scratch at age 16? If you're a teenager, it might be the best thing that's ever happened to you. You can have your own business and make money online as soon as today! All you need is a computer with internet access, some creative ideas, and the willingness to learn new things.
This article will give you all the information you need about how to earn money online as a teenager. I'll tell you everything you need to know about starting an Internet-based business when you're just starting out in life. 
The internet has opened a whole new world for young people. They can now interact with friends across the globe without having to leave their homes. This means that they no longer have to wait until they reach adulthood before starting to earn a decent salary. Today, millions of teenagers around the world are taking advantage of this opportunity. If you're thinking about becoming a teenage entrepreneur, here are some things you should consider.
There are several ways that you can make money as a teen. Some of them require skills that you might not yet have. Others only involve minimal effort. Either way, you don't have to wait until you turn 25 years old to start earning money. You can do it right away.
10 Ways To Make Money In Nigeria As A Teenager
1. Become An Online Tutor
If you love teaching others, then tutoring may be for you. There are many websites where you can offer your services as an online tutor. The advantage of being an online tutor is that you don't even have to go anywhere to teach students. Instead, you can work from the comfort of your home.
You can choose any subject that interests you. Some subjects include English, Math, Science, History, Economics, Geography, etc.
Another great thing about offering your services as an online teacher is that you can charge whatever fee you want. When you become an online teacher, you can set your rates according to what you think is fair. What's more, there are no restrictions on who can hire you. Anyone can pay you for your services.
2. Become A Freelancer
Freelancing isn't limited to adults. Young freelancers can also benefit greatly from this type of work. Just like working as an online tutor, you can freelance from the comfort of your own home.
There are lots of different types of freelancing jobs available. One popular option is graphic design. Other options include writing articles, creating web pages, designing logos, video editing, SEO writing, proofreading, copywriting, data entry, virtual assistant, etc.
With freelancing, you can choose which job suits you best. You can pick projects based on your interest or skill level. You can also decide whether you want to accept clients from within or outside your country.
Freelancing offers you freedom. You get to choose when and how you work. You also get to work from home. With such flexibility comes greater productivity.
3. Start Blogging
Blogging isn't just for adults anymore. Many teens are turning to blogging to share their thoughts and opinions with other people.
It doesn't matter if you write about music, movies, fashion, sports, cooking, politics, religion, technology, etc. The important thing is that you share something useful with the readers.
You can monetize your blog by selling advertising space or products. Another option is affiliate marketing. Here, you'll earn a commission whenever someone buys a product after clicking through an ad on your blog.
4. Create Content On YouTube
YouTube is one of the most popular sites in the world. If you create content on Youtube, you can reach millions of viewers at once.
When you upload videos to Youtube, they're automatically made public. This means anyone can view them. However, if you want to monetize your channel, you need to apply for Google AdSense. Once approved, you will receive money each time someone watches your videos.
You can make money by becoming a content creator on YouTube. Depending on your video editing skills, you could make thousands of dollars per month.
5. Start Affiliate Marketing
Affiliate marketing involves promoting another person's product or service. You do this by placing links on your website or social media accounts. Whenever someone clicks on these links, he/she gets redirected to the advertiser's website. The advertiser pays you a percentage of the sales generated from any purchases made on his/her site. 
You can earn up to a 30% commission depending on the advertiser. Some advertisers offer higher commissions than others. All you need to do is find high paying affiliate networks and promote their products.
6. Create an Android/IOS App
Apps are everywhere. From mobile phones to tablets, smartwatches, TVs, cars, refrigerators, etc., apps have become essential to our daily lives.
If you know any programming languages, you can start making apps. There are many platforms where you can sell your app. Popular ones include Apple iTunes, Google Play, Amazon Appstore, Samsung Galaxy Apps, etc.
You can monetize your apps by offering subscriptions. Or, you can charge for extra features. You can even monetize with Admob and make money from ads.
7. Start Trading Cryptocurrencies
Cryptocurrency trading has been getting more popular over the years. People around the globe trade cryptocurrencies like Bitcoin, Ethereum, Ripple, Litecoin, Dash, Monero, Zcash, etc.
You can buy and sell different types of cryptocurrency using exchanges. Always buy low and sell high to maximize profits.
Cryptocurrency trading requires technical knowledge. But, it's not as hard as some people think. With proper training, you can learn how to invest in cryptocurrencies within a few days and start earning.
8. Participate In Online Surveys
There are plenty of websites that pay you to take surveys online. These websites usually ask questions related to opinions, interests, lifestyle choices, etc.
Some of the best known survey sites are MySurvey, Toluna, Valued Opinions, Swagbucks, etc.
The great thing about taking online surveys is that you get paid without having to leave home. You can make up to $10 per hour doing simple surveys.
9. Start A Podcast
A podcast is a collection of digital audio files that can be downloaded or listened to over the Internet. Several podcasting services, unlike traditional radio stations and television networks, allow for self-publishing. Podcasts are available through streaming services such as Spotify, Stitcher, iTunes, Google Podcasts, and Apple Podcasts.
Stay consistent with your release schedule and be creative in how you reach out to potential podcast listeners. Above all, keep posting new episodes on a regular basis to grow your listener base.
You ca make money from podcasts by selling advertising space on them. Also, there are several other ways to monetize your podcast, including offering premium content for free, charging for membership access, selling merchandise, and asking sponsors for donations.
10. Sell Data and Airtime
Mobile data providers are quite popular among students. Virtual top businesses are made possible by selling data to other people. Small scale business networks are ideal for those who want to start a career. Students in Nigeria can make money online by selling data and airtime in bulk.
How Much Can A Teenager Make A Day?
As a teenager, you can make anywhere between N5k -N20k daily. It all depends on what kind of work you do and your skills and experience.
What To Do With The Money You Make As A Teenager
Save: If you have enough money, you can save at least 10% of your income. This will give you an emergency fund that you can use when needed.
Pay Off School Debt: When you start making money, your first priority should be to pay off debt. Once this is done, you can either allocate money to savings or start investing. There are many investment options, ranging from stocks to mutual funds.
Invest: If you have extra cash, you can invest it in stocks or any other financial instrument. This way, you'll earn interest over time.
Conclusion
Teenagers should always approach their careers with caution. They need to understand that they're still growing and developing. Therefore, they should only consider working part-time until they've completed school and acquired some experience.
It's important that teenagers develop a strong work ethic early in life, so they can become successful adults. There's no better place than starting a teen job today.
If you like our post, please share it with others!
Thanks for reading.