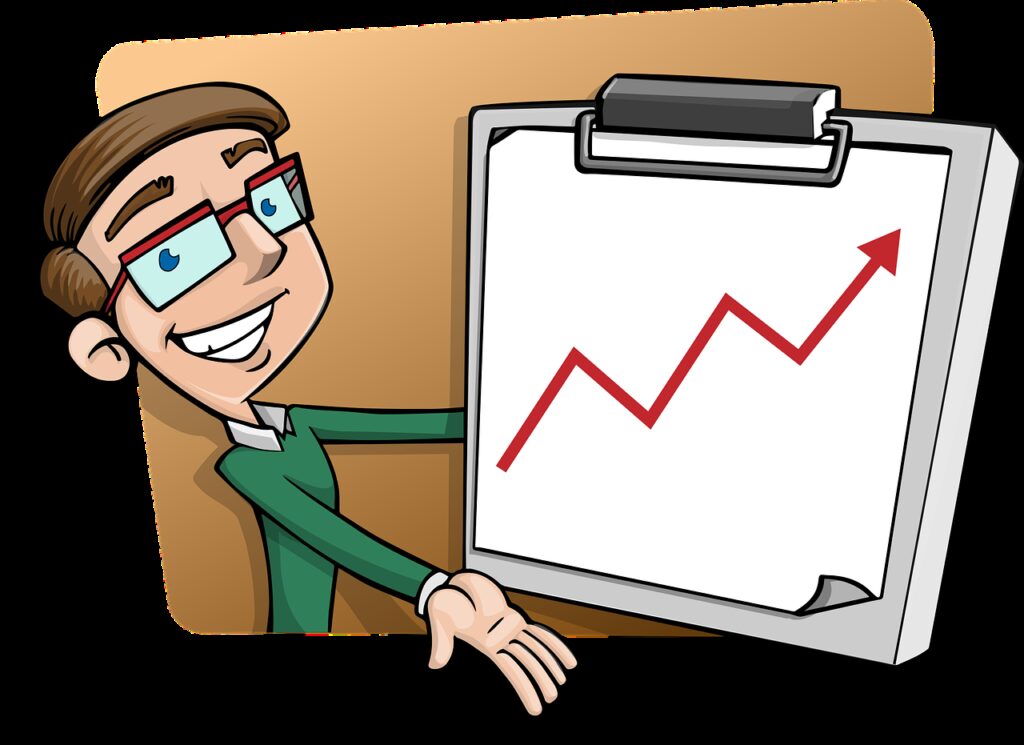 Are you looking for ways to earn extra income without having to spend too much time or effort? If so, then this guide is for you. In this post, I will teach you how to make money with CPA marketing. This is a great opportunity for anyone who wants to make money on their computer.
What is CPA Marketing?
CPA stands for "Cost Per Action" or "Cost Per Acquisition." This is a type of affiliate marketing. An affiliate marketer gets paid when someone takes an action on a website. This could be clicking on a link, signing up for a newsletter, signing up for a free trial, buying a product, downloading a file, completing a survey, etc. A CPA network promotes these offers by paying affiliates a set amount each time a customer takes the action.
This method of advertising is very effective because it allows companies to reach potential customers directly. The main idea behind CPA marketing is to pay affiliates based on actions taken by visitors to your site. It is one of the most popular methods of online advertising because it is simple and easy to set up.
How Does CPA Marketing Work?
When visitors come to your website, they are given a special referral code that links them to another website. When people take certain actions on this other website, like filling out a form, subscribing to a newsletter, making a purchase, etc., you get paid. You can choose what kind of products you want to promote and which websites you want to partner with.
The process of setting up a CPA campaign is pretty straight forward. You just need to have a landing page that contains content related to your offer. Once a visitor lands on your landing page, they are redirected to the offer page where they can complete the action required to get paid.
The CPA model is a very simple concept once you break it down into how it works. Influencers promote businesses by driving traffic to their websites. The influencers make money when people perform actions via their links. The advertiser pays the influencer for each action taken.
CPA Marketing Vs Affiliate Marketing
The key difference between CPA and affiliate marketing is that affiliates are rewarded based on the sales they generate, whereas CPA networks pay commissions based on actions taken.
Affiliate marketing is easy but requires lots of work. CPA marketing is easier because you don't need to sell anything. People can download your free offers, trial products, or apps without paying. This means that you can earn money from them even if they don't purchase anything.
What are the Benefits of CPA Marketing?
The main benefit of CPA marketing is that it allows you to earn commissions from people who want to take actions on your site. It doesn't matter if they click on links, fill out forms, or complete surveys. As long as you provide a good experience for users, you can make money.
Another great thing about CPA marketing is that you can target specific audiences. Some sites allow you to choose only men, women, young adults, or senior citizens. All of these groups have different interests and needs. By targeting them individually, you get more conversions.
You also get access to new markets. Most CPA networks have affiliates in countries all over the world. These include North America, Europe, Australia, Asia, and Africa. You can use multiple payment methods such as PayPal, credit cards, and Payoneer.
How much can you make with these CPA networks?
The range of earnings depends on the offer itself. Some pay around $10 per lead, others pay $50-$100. It all depends on what the advertiser is offering and what they want from affiliates. 
Can I Get Started With CPA Marketing Today?
Yes! There are plenty of CPA networks out there that you can join today and start earning revenue right away. Just select one that suits your needs, sign up, and start promoting.
Here's How You Can Start Making Money With CPA Marketing
1. Create Valuable Content That Educates People On A Topic
Creating educational content can be extremely profitable. However, it requires a lot of work and effort. The key is to find topics that are already popular but still lack answers. Then, write a guide that solves people's problems and educates them about the topic. You can do this by using SEO techniques, guest blogging, and article syndication.
2. Find Out Where People Are Looking For Answers
Once you have created valuable content, you should look for places where people are searching for solutions to their problems. Use tools like Google Trends to see which keywords are most relevant. From there, you should perform keyword research to determine which ones convert well.
3. Identify Which Products/Services Will Convert Best
After you have found the keywords that people care about, you should identify which product or service converts best for each one. This means finding a niche that has low competition and high demand. When you do so, you will have an easier time getting paid because you won't be competing against too many companies.
4. Find an Offer
You can easily find the right offers by using OfferVault.com. There are more than 10,000 offers available. You can also filter them by keywords, categories, and networks.
Now that you have identified a good niche, you should find an offer that fits it. An offer is something that allows you to generate leads for services or products. For example, if you sell software, you could offer a free trial of your product to potential customers.
5. Join a Network
Joining a network can help you get started quickly. They provide you with access to all kinds of resources, including training, support, and a community of marketers who share strategies and tactics. There are plenty of other types of networks out there as well. Choose the one that works best for you.
To make money with CPA marketing, you need to sign up with a reputable company. After signing up, you should start promoting your affiliate link in order to earn commissions. 
6. Drive Traffic To Your Site
If you want to increase your conversion rate, you should focus on driving traffic to your site. There are several ways to do this. One way is to use social media sites. Another is to create blogs and post regularly to attract readers from search engines.
7. Earn Commission
When someone buys a product through your affiliate link, you receive a commission, depending on how much they spend. The higher the commission percentage, the better. If you want to maximize your earnings, you should choose a company that pays its affiliates very well.
8. Track conversions
Conversions happen when someone buys from your affiliate link. It's important to track conversions in order to know what kind of results you are getting. Some affiliate programs pay based on sales, while others pay based on actions taken. In either case, tracking conversions helps you improve your strategy and increase your earnings.
9. Get Paid
You only get paid when you make a sale, just like an independent contractor who gets paid per sale. As soon as someone makes a purchase, you should be notified and paid. Most affiliate programs pay within 48 hours. However, some take longer. Check the terms before joining any program.
10. Build Trust And Authority By Building An Online Reputation
When you build authority, you convince people that you are trustworthy and knowledgeable. This increases trust among your audience, which leads to conversions. One way to build authority is to publish blogs, articles, and case studies regularly. Another way is to engage in backlinks. Backlinking allows you to connect your website to reputable websites. This gives you credibility and builds trust between you and your audience.
5 Top CPA Affiliate Networks
There are many different networks out there that offer CPA programs. Some of them are better than others. Here are some of the best ones:
Maxbounty is a leading affiliate program that focuses on cost per action (CPA). They connect advertisers with affiliates who send traffic to the advertiser's site in exchange for a commission on the sale or action taken by the visitor. They have partnerships with several large companies, including ShutterStock, Microsoft, and Square. Each year, they sell billions of dollars' worth of ads. It's a powerful source of revenue for web publishers who want to make money from their internet marketing efforts by promoting business offers.
CPATrend is a top affiliate network that provides the most effective tools and services for its affiliates. They offer round-the-clock customer support, fast payouts, and excellent customer service. Their approval process is very strict and ensures that only high-quality traffic is delivered to their customers.
CPA Trend is a reliable source of quality leads. Their affiliate program is easy to join and offers great incentives. Their lead generation system is extremely efficient and effective.
CPALead is a leading CPA network. It was founded in 2006 and pays affiliates for leads. Their revenue models are CPA, CPL, and CPI. Publishers make money when people perform specific actions, such as filling out surveys, downloading software, signing up, or providing email. CPALead is a great place to start your CPA marketing journey.
Perform[cb] is an affiliate network that helps companies sell products by connecting them with affiliates who can drive quality traffic on a CPA basis.
Perform[cb] is a very unusual affiliate program. It is actually two different networks, one for CPA ads and another for CPCs. Both networks feature an array of exclusive offers. Publishers must meet certain criteria before being accepted into either network.
Perform[cb] guarantees a 100% fill rate and the highest payout rates for their ads. All their geo-targeted ads are automatically replaced if they cannot be displayed or sold. Non-targeted visitors are automatically redirected to suitable offers so they can potentially be monetized. This process ensures that all the traffic is monetized.
Fireads is an old affiliate network that is trusted by thousands of marketers worldwide. They have been in the affiliate marketing field since 2011. They are a leading affiliate network for publishers and advertisers. They have 250k registered affiliates from all over the globe. Their main goal is to offer high quality advertisements that could bring remarkable results. It is the reason hundreds of partners trust them. Their numbers have been continuously increasing since their debut on the affiliate field. They also have professional affiliate managers who are always able to help you whenever you need it. 
FireAds uses the most advanced AI tracking tools. The publishers' dashboard is easy to use. It tracks performance and earnings in real time. Most of the affiliate networks combine commissions in real-time. Using this network, your earnings will be tracked in real-time.
Which CPA Network Should I Join?
It really depends on what you're interested in doing. Do you want to promote eBooks, software, services, or physical products? There's a network for every interest. Look at the reviews of the top CPA networks. Read customer testimonials and look at the number of members. That way, you'll know which network has the most potential for success.
How Much Can I Potentially Earn From CPA Marketing?
The amount of money you can earn depends on the offer itself. Some networks pay per lead, others pay per click, and some pay per sale. It all depends on what the offer is.
How To Promote CPA Offers?
The best way to promote CPA offers is through content marketing. Content marketing involves creating valuable information products (like eBooks, guides, courses, videos) that educate people on a topic. These products then attract traffic from search engines, social media, email newsletters, and other channels. Once visitors arrive at your site, they will want to take action on it. So, you should focus on providing them with what they need to take those actions.
How To Research What's In Demand For Your Niche
Before starting any online business, you must first research what's currently trending. If you know where people are looking for information, you can create valuable content that helps them solve problems. This can increase traffic to your site and boost sales.
What Factors Are Involved In The CPA Marketing Model?
The four main factors in the CPA marketing strategy are the publisher, the advertiser, the CPA network, and the consumer.
Publisher: The publisher is the person who runs the website where you place ads. They should be able to convert visitors into leads and sales.
Advertisers: The advertiser is the company that pays the publisher for each conversion. They might buy clicks, leads, or other things.
Network: The network is responsible for spreading the word about the advertiser to the publishers.
Consumer: The consumer is the person who takes the desired action after being exposed to the ad. For example, a visitor might click on a banner ad, download an eBook, or fill out a form.
How To Boost Conversion Rates
To increase your conversion rate, you need to focus on driving targeted traffic to your site. You should consider the type of person who visits your site and what they want. When you know your website audience, you can direct them to the right offers.
There are many ways to increase conversions. One way is to provide a great user experience. Make sure that the site loads quickly and has clear call-to-action buttons. Also, ensure that the content is easy to read and understand. If you want to improve your conversions, consider using a tool like Google Analytics to track which pages are getting the most traffic.
5 Tips For Succeeding In CPA marketing
If you are thinking about starting CPA marketing, here are five tips that will help you succeed.
1. Know Your Target Audience
You must know your audience before joining a CPA network. You have to understand who they are, their interests, and what problems they face. Only then can you decide whether this particular network would work well for you.
2. Focus On One Offer At A Time
Don't try to join multiple networks at once. If you do so, chances are high that you won't make enough money to cover your costs, and even if you do, you'll end up losing time and energy trying to juggle different tasks. Choose one network first and focus on building an audience there.
3. Start Slow And Build Slowly
It's important to start slowly with CPA marketing because many marketers fail when they rush into things. Take your time and learn how the process works. This will give you more control over the direction of your campaign.
4. Create Traffic And Build Links
Traffic is crucial to successful CPA marketing. Without traffic, there won't be many prospects to convert. If you do not have a large following, don't expect high conversions.
5. Be Patient And Persistent
This may seem like a cop-out answer, but it isn't. Successful CPA marketers put in long hours to get results. They often spend months trying to figure out why they are not making money. The key is to stick with it until you finally see results.
Conclusion
In conclusion, CPA marketing is both rewarding and lucrative. However, it does require patience and perseverance. Most importantly, it doesn't happen overnight. If you can master the basics, then you can start earning from CPA marketing today!