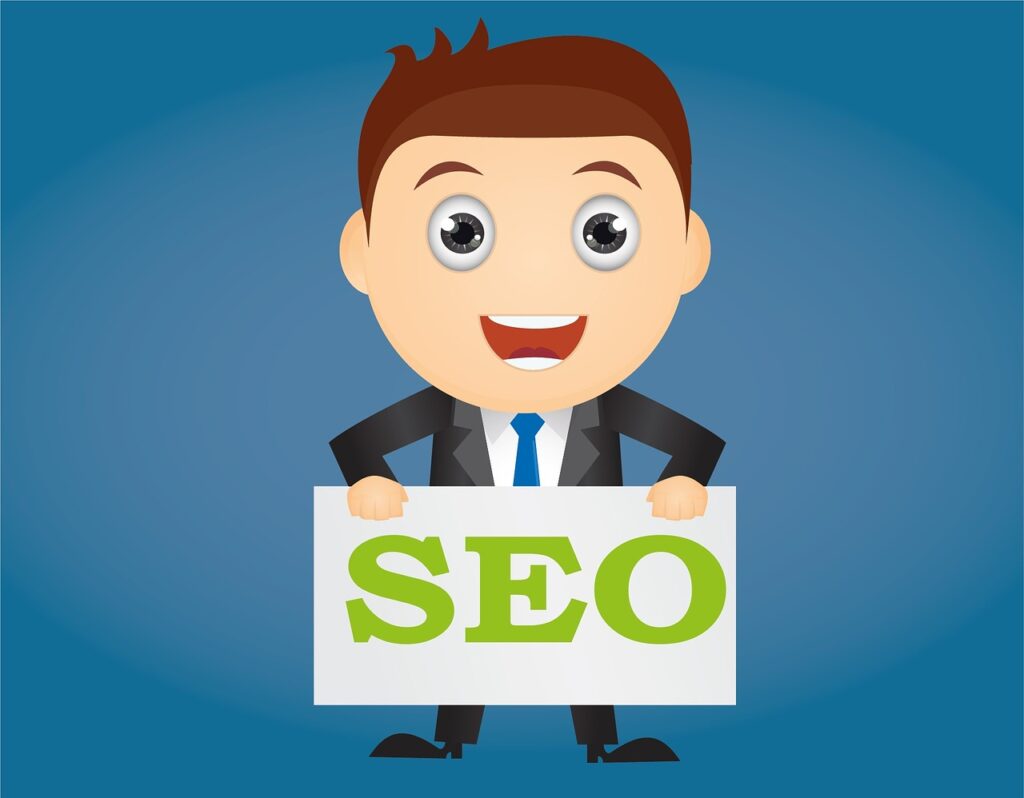 There are many ways to rank high in Google. Do you know that you can rank without backlinks? Yes, this is possible. We will give you the best tips and tricks on how to rank without backlinks.
Google is the most popular search engine out there. If you want to reach millions of people around the globe, then you need to optimize your site properly.
Google wants to give its users quality information and services. When someone searches for something specific, they expect to see relevant results that match their query. The reason why people visit Google is to find answers to questions. By providing good content, Google is able to keep its users happy.
With high-quality content, you can rank well in Google without backlinks. This is because Google rewards websites with great content. The secret is to target keywords with low competition and high search volume.
If you have a website or blog, you should be aware of the fact that it takes time before you start ranking. You must understand that SEO is an ongoing process. There are no shortcuts to success. You can not just sit down and wait for your rankings to increase overnight. You must work hard to get ahead of your competitors. 
10 Tips On How To Rank Your Website Without Backlinks
Let's take a look at some tips to rank without backlinks:
1. Do Keyword Research
Keyword research is one of the most important things when it comes to SEO. You should always make sure that your keyword has low competition.
To start, you need to think about your audience. What kind of content do they want? How can you provide them with that type of content? Do they want educational content? Or is it more fun and entertaining?
You can find out whether your keywords have low competition by using tools like SEMRush, Ahrefs, Moz, etc. These free tools allow you to check how competitive certain keywords are.
Writing on keywords with low competition and high search volume will help you rank better in Google. Once you've done your keyword research, you should write about what you found.
2. Target Long Tail Keywords
When writing articles, you should focus on long-tail keywords instead of short-tail keywords. Long-tail keywords are usually more targeted than short tail keywords. They are also less competitive.
You should use long tail keywords if you want to rank higher on Google. In order to rank well using long-tail keywords, you need to create unique content. These keywords are less popular but still highly targeted. They tend to bring higher conversion rates.
Long tail keywords help you rank better in search engines because they are not competitive. You should write original content that is related to these keywords. Therefore, it is easier to rank on the top of page 1 without a single backlink.
3. Publish High-Quality Content
Creating high-quality content is one of the best ways to rank without backlinks on Google. Quality content helps you rank better in Google because Google values websites with high-quality content.
The key here is to create content that is useful for both readers and search engines. Quality content is more important than quantity. If you don't have any valuable things to say or share, it won't matter if you know how to get people to read your article. Quality traffic is what matters most.
4. Optimize Images
Images play an important role in optimizing your site. When possible, you should include images in your content.
It makes sense to add images to posts since they improve the overall quality of the post. Adding alt text to images makes them searchable as well. The more quality your image has, the better it is for SEO purposes.
Images also help with conversions by making the content easier to read. In addition to improving the visual appeal of your website, images can also make your content more relevant to users.
5. Add Schema Markup
Schema markup is a great tool for improving SEO. It helps increase traffic to your site by making your content more appealing to search engines. Search engines use this data to better understand what your website is about and how people interact with your content.
Schema markup is a great way to optimize your site for search engine spiders. It helps them crawl your pages and index them better than if you didn't use schema. It also increases your CTR because it makes your content more appealing to people when searching online.
6. Meet User Search Intent
Google wants to give its users the best results possible. This means giving them what they're looking for. Knowing user intent allows you to meet those needs. If you do this correctly, you'll be able to rank on page 1 even with no backlinks. 
7. Improve Your Internal Links
Your Internal links structure Is a very powerful tool for increasing organic traffic. However, many bloggers ignore this link building strategy. 
Internal linking is a great way to boost your SEO. You're telling Google that this page is important to your audience and should be seen by many more people. Internal linking is an important part of any link-building strategy. Anchor text optimization is a great way to increase your site's search engine rankings.
8. Make Sure Your Site Loads Fast
When someone visits your site, they want to see fast loading times. They expect the same speed from other sites. A slow load time can cause visitors to leave before they've had enough. Google considers slow pages to be bad for SEO.
A slow load time will cause visitors to leave before reading all your content. If you want to rank without backlinks, you need to focus on a good user experience.
9. Optimize Titles And Meta Descriptions
Titles and meta descriptions are two of the most important parts of your site. Both titles and meta descriptions are used to determine where a page ranks on SERPs.
You should always use keywords in your title tag and meta description. Using these elements correctly can help you get more clicks from searchers.
10. Copy Your Competitors' On-Page SEO Strategy
If you want to learn how to rank without backlinks and build trust with Google, you have to find out what works for your competitors. By doing this, you can replicate their success and gain some traction yourself.
This tactic is known as competitor analysis, and it's one of the best ways to rank without backlinks. Understanding what your competition does can help you figure out what works for them and how they're ranking so you can improve your own SEO strategy.
Conclusion
As you can see, there are many different methods you can use to rank without backlinks or create backlinks naturally. The key here is to find strategies that work for your business. With smart SEO tactics, you can begin to rank higher in search engines without having to pay any money or wait for months before seeing results.