You've been working on your Youtube channel for months or even years now, but you haven't seen much growth. Are you missing out on potential subscribers? Or maybe your views aren't growing at all. The good news is that you can revive your dead channel and get back on track.
Youtube has become one of the top platforms for sharing video content. Millions of people watch hours of videos on Youtube every day. If your channel isn't generating enough views, then it's time to take action. 
YouTube is a very useful platform for anyone who wants to make money online through their own YouTube channel. There are many ways in which you can monetize your channel, such as selling products, services, affiliate marketing, sponsorships, etc. 
You can revive a dead channel by using the right strategy. In this article, we'll teach you how to revive a dead YouTube channel. So let's begin!
Reviving A Dead YouTube Channel: Step-By-Step Tutorial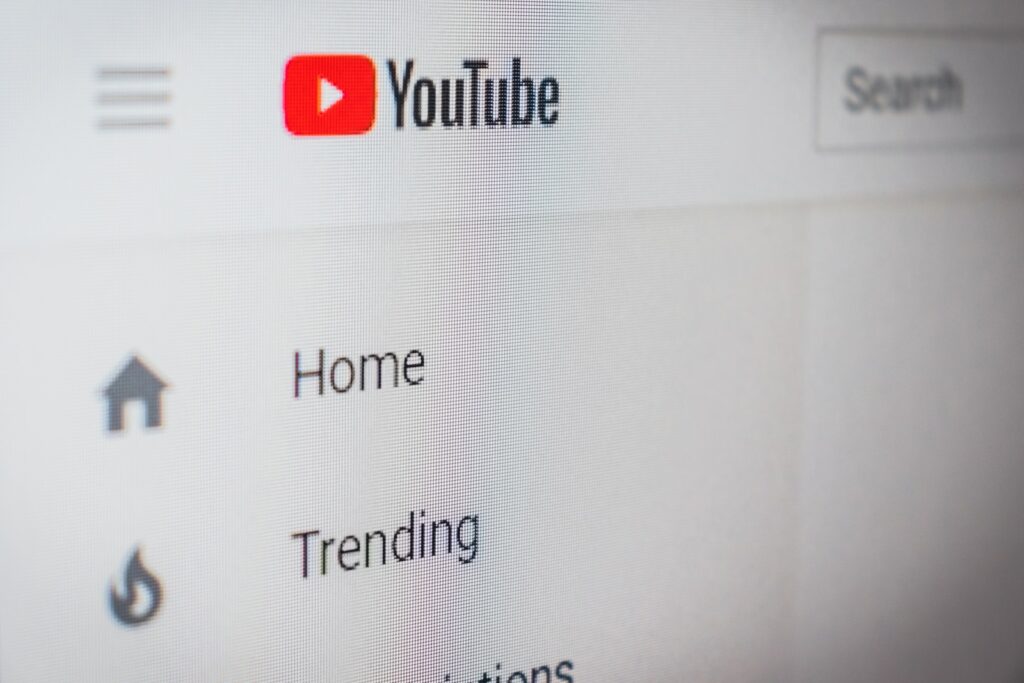 1. Find Untapped Video Keywords
Before you start reviving a dead YouTube channel, it is important to determine what keywords would be best suited for your videos. You need to find untapped keywords. These keywords will drive more traffic to your channel because they are less competitive than others. The best way to do this is to use this YouTube keyword tool. 
These types of keywords will give you some ideas about what kinds of topics you should cover in your next videos and will also help you create more engaging content for your videos.
2. Create Content That Matters
Creating great quality content is the most important thing when it comes to reviving dead YouTube channels. This means creating high-quality content that is unique and valuable. 
Content that is not original won't bring any value to your audience. They won't engage with them. Also, if your content is of low quality in terms of production, you will lose potential followers because viewers don't want to subscribe to someone who produces bad content. So, before you begin reviving a YouTube channel, you should have an idea of the type of content you want to create.
3. Post Regularly
Another key factor in reviving a dead YouTube account is posting regularly. Each week, you shouldn't post only once. Instead, try to post 3 times weekly. This way, you will keep your audience engaged with your content.
Regular posting is a key factor in reviving an inactive Youtube channel. You should post three times per week. This will keep your audience interested in what you're doing and keep them coming back.
4. Use Social Media Platforms Properly
It is important that you use social media platforms like Twitter and Facebook properly so that you can gain traction from your new content. By doing this, you will gain more awareness of your channel and grow your following organically. You can also promote your posts through these networks. 
Social media platforms are used today to connect with other people. People use these networks to share their thoughts, opinions, experiences, and learn various things. If you aren't active on these networks yet, you better get started now.
5. Use Thumbnails That Stand Out
High-quality thumbnails influence the credibility of your video content. Therefore, you need to make sure that each thumbnail is different and attractive. When looking at other videos on YouTube, you might notice that the thumbnails stand out and grab attention easily. Thumbnail images play a big role in views and subscribers to your channel.
So as you reviving a dead youtube page, make sure to use outstanding visuals that are eye-catching. In order to get views, you need to create something that grabs attention.
6. Re Engage The Old Youtube Subscribers 
When your channel is inactive, you lose some subscribers who are no longer interested in watching videos. You can regain those lost viewers by creating new videos that were popular in the past. 
If you already have a large number of subscribers, then you must begin to reengage those subscribers. They are the ones who have been loyal to you and subscribed to your channel over time.
You should always remember that those subscribers were there because they found something interesting or useful in your channel. Now that you're going to be producing another set of videos, you should continue to provide that same level of service to them.
7. Promote Your Videos
Promoting your videos is one of the most effective ways for you to revive a dead YouTube channel. There are many channels that are successful because they promote their videos well. You should also do the same thing.
By promoting your videos, you'll attract more views and followers. These two factors are vital for the success of your channel. So, when it comes to promoting your videos, you need to focus on getting more views and attracting more subscribers.
8. Turn Viewers Into Subscribers
In order to turn viewers into subscribers, you need to give them value. Give them something helpful or entertaining in return for watching your videos. This way, you can entice them to subscribe.
Some YouTube users prefer to watch videos without subscribing to your channel. However, if your videos are informative, then you should try to convert non-subscribers into subscribers. As long as you provide value, you will be able to turn viewers into potential subscribers.
9. Rank Videos in Google Search
A good ranking position in Google search engine helps increase the visibility of your videos. When someone searches for information online, Google will display the first few results from popular websites such as YouTube.
Google ranks videos based on how relevant they are to what the viewer is searching for. So, if you want to improve your rank in Google search, then you should create high quality videos with great content.
You can optimize your videos for SEO purposes through keywords. By including these keywords in the titles and descriptions of your videos, you can boost the chances of appearing in search engines like Google.
10. Be Consistent
Consistency is a key factor in maintaining your Youtube channel. If you want to grow your audience, then you should keep posting new content regularly.
As much as possible, you should post at least one video every day. If you don't feel confident about posting a video every day, you can post at least 3 per week instead. Just make sure that you're consistent.
Conclusion
Reviving a dead YouTube channel is much easier than you think. Your channel doesn't need to be completely dead before you start growing again; your subscribers will still watch videos if you post them. Just follow best practices, be consistent and be patient.
Reviving a dead YouTube channel is not difficult if you follow our guide above. With these 10 tips, you can easily get back all of the traffic and subscribers that your channel used to have.
We hope this article helped you understand how to revive a dead YouTube account. Good luck!