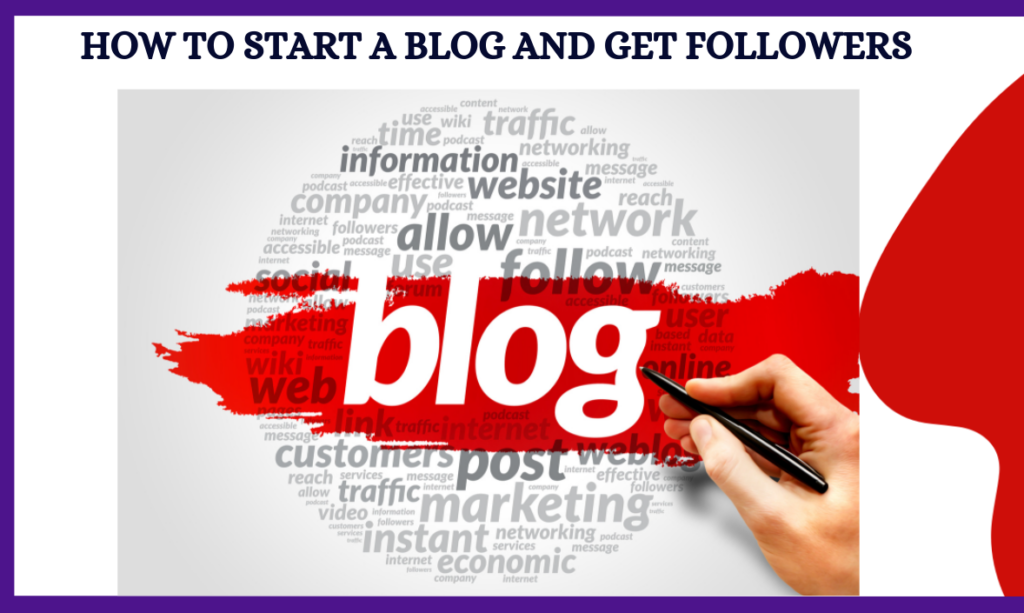 Are you looking to start a blog? Or maybe you already have a blog but want to get followers? Either way, getting followers for your blog is not as easy as it seems and it can be frustrating if you don't know what you are doing. In this article I will show you how to get more followers on your blog so that you can grow your business or brand.
10 Tips For Getting More Followers On Your Blog
Growing your blog is one of the best ways to build an online presence. It allows you to connect with people all over the world and share your knowledge and expertise in a very personal way. If you want to grow your blog then you need to make sure that you follow these 10 tips:
1. Publish High Quality Content
Content is King! If you publish high quality content people will follow you because they like the content you post. You should always make sure that your posts are well written and interesting.
If you're just starting out, writing quality content isn't something you'll master overnight. But with practice, you'll become better at it. So keep practicing until you feel comfortable enough to write great content.
When you write good content, you'll attract readers who enjoy reading your posts. This means that you'll gain new followers from time to time.
2. Create a User Friendly Blog
People love blogs that are user friendly. They want to read blogs that are easy to navigate and use. When creating a blog, think about how users will interact with your site.
You must ensure that your blog has an intuitive design. Make sure that all of the navigation links are visible and easily accessible, and that the overall layout is simple and clean. This way you will be able to attract more visitors to your blog and grow your following.
3. Build A Community On Social Media
Social media is one of the best ways to build a community around your blog. People like to share their thoughts and opinions with others in real-time. By using social media sites such as Facebook, Twitter, Pinterest, Instagram, etc., you can share your blog posts with other people.
This will help you increase traffic to your blog and ultimately lead to more followers.
 Social media can also be used to promote your blog by sharing relevant articles and information, which will encourage people to visit your site. 
4. Run an Online Giveaway Contest
Giveaways are a fun way to engage your audience and drive traffic to your site. It's a win/win situation because you get free exposure and attention while giving away prizes that may interest your audience.
To run a successful giveaway contest, you need to create a prize that people would actually want to win. The key here is to come up with a unique prize that is valuable to your target audience.
By offering a prize that is appealing to your readers, you'll be able to generate lots of excitement and interest from them. This will result in increased traffic to your website and ultimately more followers.
5. Learn and Apply SEO Basics to Your Website
Search engine optimization (SEO) is a necessity for every blogger. This refers to the processes and techniques that are used to optimize your site so that it ranks higher in the search engines.
By implementing SEO techniques on your blog, you will be able to gain a competitive advantage over other websites. The higher your site ranks in the search engines, the more likely it is that people will visit it. This will lead to more traffic and ultimately more followers for your blog.
READ ALSO:
6. Guest Post On Relevant Blogs In Your Niche
Guest posting is the best way to get more exposure for your blog and grow your following. When you guest post on other blogs, you are able to increase your brand's exposure and generate backlinks that will help improve your search engine rankings.
To guest posts, you can write about topics related to your niche and then submit your article to different blogs within your industry. You should try to find blogs that have similar audiences to yours.
Guest posting can be a good way to increase traffic to your website, so long as you approach each guest post with care. Make sure that the posts you publish are relevant to the audience you hope to attract. Also, make sure that you don't spam blogs by sending them hundreds of emails asking them to feature your content.
If you write a guest post on a blog with a similar target audience to yours, you can get new followers who would not have been following you otherwise.
7. Create a Blog Subscribe Landing Page
A subscribe landing page is a great way to capture email addresses from visitors to your site. Once they sign up, you can send them regular updates about your blog or newsletter.
Landing pages can be created using tools such as Unbounce, Leadpages, and ConvertKit.
You can use this method to build a list of subscribers who are interested in receiving your content. This will allow you to market your products and services to these individuals when you start promoting your brand.
With a subscribe landing page, you can also collect information about your visitors' interests and preferences. This allows you to personalize your content and provide better service to your readers.
One of the most important things that bloggers do is share their content. If you want to get more followers, you must first ensure that your content is shareable.
This means that your content needs to be interesting enough to be shared. It should also include images and videos that will make people want to share it.
If people find your blog posts useful enough, they may share them with their friends, which could result in more followers for your blog.
9. Start An Email List
An email list is another great way to connect with your audience and build relationships with them. If you send out emails regularly, they will become familiar with your brand and start trusting you.
Email marketing has become one of the most effective ways to communicate with your audience. With the right tool, you can easily build an email list and send out emails to prospects and customers. With Convert Kit, you can quickly and easily create an optin form and place it anywhere on your website. Copy & paste the code and watch the leads roll in.
When you start building an email list, you can send out messages that contain links to your latest blog posts. These messages will encourage people to read your articles and follow your blog.
The best thing about having an email list is that you control it. You don't need permission from anyone to reach your audience. And you get direct access to their email inboxes.
10. Be Consistent With Your Posts
Consistency is key when it comes to blogging, especially if you want to gain followers. People like consistency because it makes them feel comfortable with what they're reading.
It's easy to lose followers if you go months without publishing any content. But if you consistently update your blog, you'll keep your audience engaged. So, keep publishing quality content every week or two and you'll see your follower count grow.
Conclusion
Blogging is a fun and rewarding hobby. However, it takes time and effort to build a successful blog, so you have to put some work into it.
There are many different ways to increase your following on social media sites, but there is no single surefire way to succeed for your blog depending on your niche. The only way to know how well your efforts are working is by tracking your progress over time.
So, take the tips above and start growing your following today.