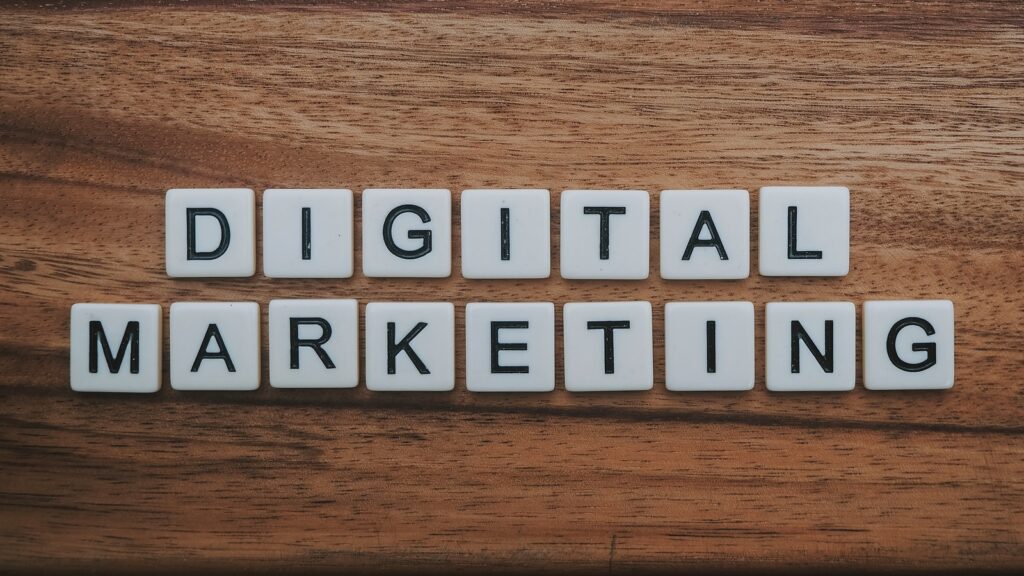 What would you say if I told you that you could start a successful online marketing agency without having any experience whatsoever? Well, that's exactly what I'm going to tell you today.
There are countless people who want to start their own digital marketing agency. They dream of working from home, being able to provide high-quality services at affordable rates, and earning a steady income every month.
However, starting a digital marketing agency is no simple task. The road to success is full of challenges and obstacles that require patience and perseverance. If you don't have these traits, then you may not be cut out for the business world. However, if you can overcome all of the obstacles in front of you, you can create a thriving, long-lasting company that will give you financial freedom.
In this post, we're going to take a look at how to start an online marketing agency with no experience. Whether you want to get started right away or are looking for some inspiration as you plan your strategy, here is everything you need to know about starting and running your own digital marketing agency from scratch.
There are many things you'll need to consider before you launch your business. For example, you'll need to decide whether to offer one service or several, and which ones they should be. You'll also need to determine whether you're going to focus on SEO, PPC, social media marketing, email marketing, or something else entirely.
What Is Digital Marketing?
Digital marketing is an umbrella term for all activities that involve digital technologies in marketing. This can include online advertising like search engine optimization (SEO), search engine marketing (SEM), email marketing, content marketing, social media marketing, influencer marketing, display advertising, conversion rate optimization (CRO) and mobile marketing, among others.
It includes managing paid and organic traffic, e-commerce, branding, reputation management, customer relationship management (CRM), website design, development, content creation, video production, copywriting, etc. There are so many aspects to it.
Digital marketing has become one of the most important parts of any business strategy. When done right, it can help businesses grow by leaps and bounds. However, there is a lot involved in making sure your digital marketing strategy is working effectively. When executed well, digital marketing can increase sales and improve ROI.
Types of Services Offered by Digital Agencies
There are many types of services offered by digital agencies. Some of them include SEO (search engine optimization), PPC, video marketing, social media management, email marketing, web design and web redesign, content creation, etc.
10 Skills to Become a Successful Digital Marketer
It takes a lot of hard work and dedication to become a successful digital marketer. Many skills are required to succeed in this field. Some of them include:
Search Engine Optimization – This involves optimizing websites so search engines find them when users type relevant keywords into search boxes.
Social Media Management – Managing and monitoring Facebook pages, Twitter accounts, Instagram accounts, LinkedIn groups, YouTube channels, etc.
Email Marketing – Sending out emails to customers to promote products, events, offers, etc.
Content Creation – Creating original content such as blogs, infographics, eBooks, videos, podcasts, etc.
Website Design & Redesign – Making websites look pretty by adding images, icons, animations, etc.
Paid Advertising – Paying for ads on Google AdWords, Bing Ads, Facebook Ads, etc.
Video Marketing – Using video production tools to create viral videos that get shared across social networks.
Analytics – Understanding how visitors interact with websites, which allows marketers to improve their strategies.
Conversion Rate Optimization – Using analytics data to help identify areas where conversion rates need improvement.
Lead Generation – Finding prospects and generating sales leads.
If you're interested in becoming a successful digital marketer, then check out the list of 10 essential skills to become a successful digital marketing pro.
20 Steps To Start A Digital Marketing Agency With No Experience
These 20 steps will help you build a successful digital marketing agency with no experience. Follow these steps closely and you'll see results.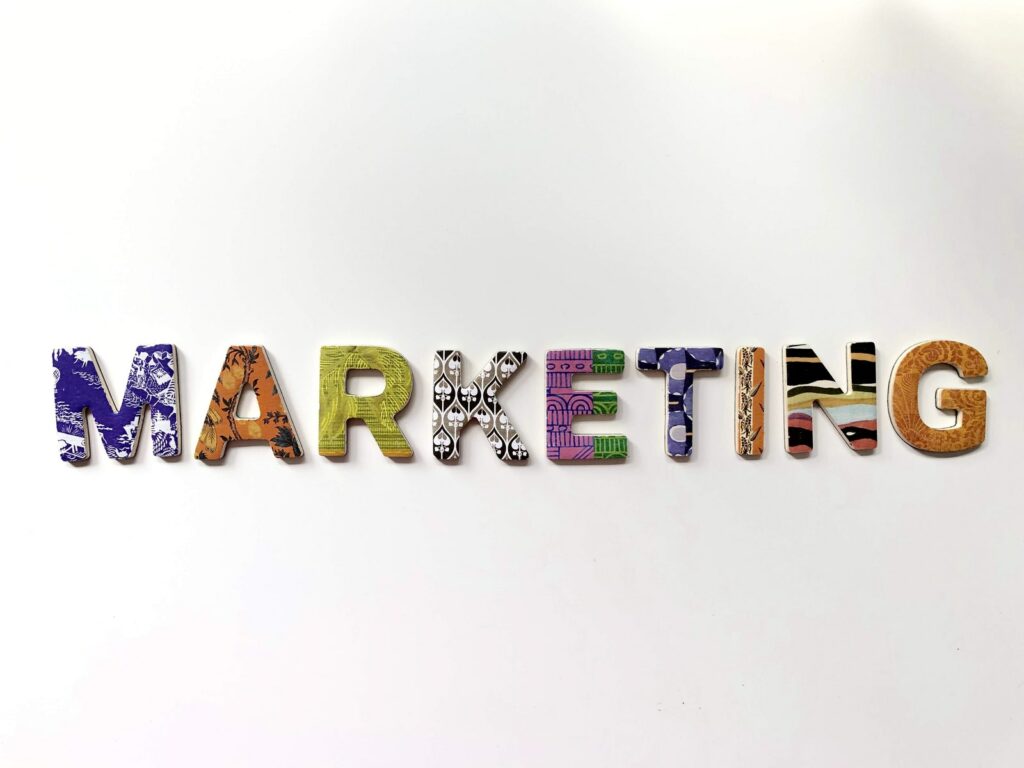 1. Find Your Niche
It's important to stand out. You should focus on a smaller audience who is interested in what you offer, and you should be careful about competition. This means you need to think about what makes you different and unique. Think about the things you do that make you better than other companies offering similar services.
Picking a niche for your digital marketing agency is important. You need to choose a specific market that suits your product or service. This helps you target your customers more effectively.
2. Identify Your Competitors
You should know all the competitors in your niche before you even begin thinking about how to earn money. In order to succeed, you need to understand what you're up against. You might also want to look into those niches that aren't as competitive. These niches may allow you to grow faster.
You need to understand what's going on with your competitors. This includes understanding what type of strategy is most effective for them. It also includes knowing where they're investing time and effort. If you don't know what your competitors are doing, you won't be able to compete with them. Learn How To Spy On Your Competitors here
3. Create An Effective Website
Your website needs to be professional. Your website is the face of your company. Having an effective website is crucial to success. People want to trust websites that they trust. Websites that are slow load times or poorly designed will not get this kind of trust. This leads to lost sales.
Your website needs to be easy to navigate. Make it simple for visitors to find information quickly. Consider using a responsive design so that visitors can use your site on mobile devices as well as computers.
Your website needs to showcase all your products and services, including testimonials. Use pictures and videos to show off your work. You also need to include contact information. Visitors need to be able to reach out to you via phone, email, or social media. 
A website is a crucial part of any digital marketing campaign. Without a website, you're missing out on a lot of potential clients. You can't expect new clients to find you when there isn't a website. 
4. Define Your Target Audience
People buy from businesses because they like the products or services they offer. When someone buys a product or service, they expect certain things. For example, they expect good customer service, fast delivery, and affordable prices.
When you create a digital marketing agency, you should define your target audience. Who are you trying to sell your products or services to? You should figure out what types of people are looking for what kinds of products and services. Figure out which groups are most likely to purchase your goods. Then, try to cater your service toward these groups. This way, you can increase sales and improve conversion rates.
5. Decide What Kind Of Services To Offer
What makes a great digital marketing agency? The answer is simple: excellent service. Whether you offer SEO, PPC advertising, social media marketing, or other services, you should always strive to provide outstanding customer service.
If you provide poor service, your customers will leave. You'll lose sales and ultimately fail. So, make sure that you put your best foot forward when providing services.
To succeed as a digital marketing agency, you need to understand what kind of services you want to offer. Some agencies specialize in SEO, PPC, while others focus on content creation. Others may only offer social media marketing services.
It's important to determine what type of services you want to provide so you can create a strategy that fits your business. Your strategy should include all aspects of your marketing plan, including the services you want to offer, how you want to position yourself , and how you want to market your brand.
6. Decide On Pricing Structure
You should decide on a pricing structure before you launch your business. There are many factors that go into determining pricing. These include competition, cost of operations, overhead expenses, taxes, etc.
Once you've determined your pricing structure, you must stick with it. Don't change your prices unless circumstances warrant it. Otherwise, you run the risk of losing customers.
Pricing is one of those things where you really need to plan ahead. If you don't have a good idea of what you're going to charge, you might end up charging too much or too little. This can hurt your bottom line. It's important to consider all aspects of your business when setting prices.
7. Build An Online Presence
The world wide web has become an essential tool for running a successful business. Many companies use websites to build relationships with consumers, generate leads, and perform various other tasks.
The internet has changed everything about how we run our businesses, from the way we do transactions, advertise, communicate, etc.
So, if you plan on building a profitable digital marketing agency, then you should invest in a website. Not only does it help to establish yourself as a reputable company, but it also enables you to better serve your clients.
A website is not enough, though. In order to drive traffic and get clients to your site, you should develop a strong social media presence. Social media sites allow you to connect with potential clients and promote your business.
8. Choose The Right Tools
When you're just getting started, choosing the right tools can be challenging. However, once you gain some experience, you'll know which tools work best for your needs.
Tools are necessary to run an efficient agency. You should spend money on tools that will benefit your business. Look for tools that offer features you will use. Don't get caught up in fancy features.You should consider paying for a tool that helps you manage all aspects of your business.
Make sure you're getting the most out of your money by choosing the right tool for the job. Your first choice should be something like SEMrush or Ahrefs. These platforms have many useful tools that you can use to grow your business.
SEMRush is an all-in-one tool that includes lead generation, SEO, social media management, and analytics. It has a lot of features, including keyword research, backlink analysis, competitor analysis, etc.
Grammarly is a must-have tool to help you avoid making spelling and grammatical errors in any written work.
Canva is an excellent tool to create nice looking graphics and presentations.
My recommendation is to choose which tools you'll use, and learn how to use them before starting a project with clients. Once you begin working with clients, you'll quickly learn which tool is needed. From there, you can tailor your services to meet their specific needs. So it's better to become familiar with these tools in advance, and make sure you know how to use them effectively.
9. Set Up Social Media Accounts
Social media accounts play an integral role when it comes to growing your brand. Most people use Facebook, Twitter, Instagram, LinkedIn, Pinterest, and YouTube to market themselves and/or their businesses.
If you want to succeed as a digital marketing agency, then it's imperative that you set up multiple accounts and promote your content regularly.
Having a blog is great, but to really stand out, you need to post frequently. Make sure you keep your audience engaged by creating new posts and engaging with your followers.
10. Showcase Your Experience And Expertise
One thing that sets apart a good digital marketing agency from a bad one is expertise. The more experience a company has, the more likely they are to produce higher quality results.
Your reputation depends on your ability to deliver outstanding service. If you're not willing to put in the time to work hard, you won't be able to deliver results that match your promise. 
You need to show your clients case studies, success stories, and other examples of your work. This way, they'll understand why they should hire you instead of another agency. 
11. Develop An Email List
Email lists are extremely powerful because they allow you to communicate directly with your customers. When you send personalized emails, you increase engagement and boost sales.
It also allows you to stay connected with your current and potential clients. But email marketing isn't easy. You need to find ways to build trust among your subscribers so they open each email and click through to your website. 
12. Browse Google My Business
Google My Business (GMB) helps local businesses get found online. GMB lets you add photos, address details, hours of operation, directions, reviews, ratings, and even coupons.
By adding this information, you give your business more exposure. You can also get recommendations for your business from other users. As long as you enter accurate info, Google will display your business's rating and location on its search page.
13. Do The Marketing For Clients
Now is the perfect time to market your agency and start acquiring clients for your business. You should consider running ads on social networks like Facebook ads, LinkedIn ads, YouTube ads, and also Google Ads. An ad campaign will help you reach out to potential clients more effectively.
You can also consider posting a guest or sponsored post to a reputable website related to the industry to get some initial boost and several customers initially.
14. Establish A Lead Generation Strategy
Lead generation refers to a strategy designed to generate leads for your digital marketing agency. It involves generating traffic and converting visitors into leads.
To do this, you should create landing pages that focus on the products and services you offer, as well as the benefits of using those products and services.
Digital agencies depend on a constant flow of new client leads. A successful lead generation strategy must be implemented to ensure this. Your target audience will determine what strategies you need to implement to reach them. 
15. Stand Out From Your Competitors
The best digital marketing companies take an active approach when it comes to customer acquisition. They look for innovative ways to stand out from competitors and attract new clients.
As an agency owner, you need to always be looking for new ways of standing out from your competitors. This could mean having more positive reviews, better results, more attractive branding, or all three. Your goal as an agency owner is to deliver great work and generate real revenue.
If you want to stand out from your competition, you need to create a unique brand identity. It also involves building relationships with potential customers by providing exceptional service and delivering quality work.
16. Deliver Great Work And Amazing Results
Your reputation and credibility are essential in building a successful digital marketing agency. This means that you need to deliver excellent work and amazing results.
This is how you distinguish yourself from other digital marketing agencies. You should strive to make sure that you're doing everything possible to improve your results while still maintaining top-notch standards of quality.
17. Grow Your Audience
Once you've established yourself as a trusted authority in your niche, you'll be ready to grow your audience. In order to achieve this, you need to provide services that are useful to your audience.
By delivering high-quality services, you'll be able to build trust and gain loyal followers. Loyal followers will eventually become your most valuable assets. These followers will refer other people to your agency once they see your value and expertise.
18. Monitor Your Performance
Monitoring your performance is one of the most important tasks as an agency owner. If you're not monitoring your performance properly, it will be difficult to know where you need to improve.
It's important to keep track of your statistics so you can identify which parts of your business are performing poorly. There are many tools available to help you monitor your progress.
19. Improve Customer Service
Customer service is another area where you need to pay attention. As a digital marketing company, you need to consistently listen to your customers' needs and respond quickly.
Customer satisfaction is crucial to growing your business and becoming a trusted authority in your field. If you don't address your customers' concerns, they'll likely choose to do business elsewhere.
20. Be Consistent
Consistency is key when running a successful digital marketing agency. You need to stay consistent with your methods and procedures.
In addition, consistency helps you build strong partnerships with your clients. When you're consistent, you can develop a long term relationship with them.
How Do You Attract Clients?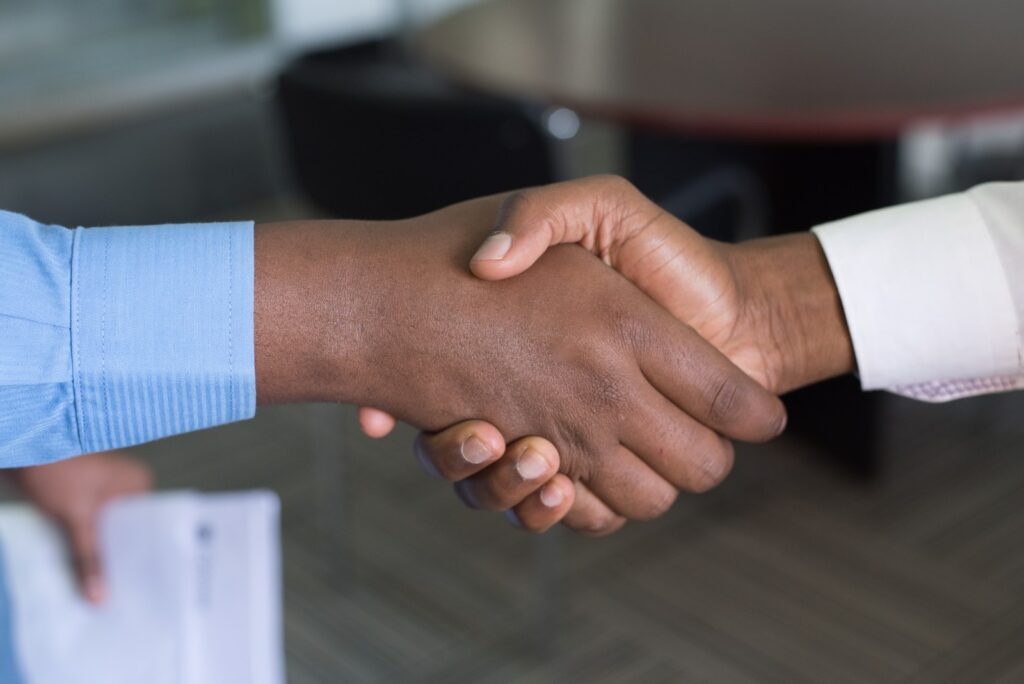 Attracting clients is the first step towards building a profitable digital marketing agency. How does one attract clients? Through content marketing, of course! Content marketing is a great way to communicate with prospective clients about your business and what services you can provide. It's also a good way to generate traffic for your website and increase conversions.
Content marketing is the best strategy to attract clients. If you do a good job and stay committed, you could be an influencer and have clients seeking your services constantly.
Once you've attracted a few clients, you need to make sure they're satisfied with your service. Ask yourself some questions to determine whether or not you're doing everything possible to keep your clients happy. Are you meeting deadlines? Is your communication clear and concise? Does your pricing structure fit your client's budget? All of these things will go a long way toward keeping your clients loyal and returning for more.
How Much Does It Cost To Start A Digital Marketing Agency?
Starting a digital marketing agency is not cheap. It requires a lot of money upfront, but it will pay off in the long run. In addition to the initial investment, you'll need to invest in equipment, software, and staff, among other expenses.
The good news is that starting your own digital marketing agency doesn't require as much capital upfront as you might think. There's no need to spend more than $10,000 — even less. If you want to start small and scale up later, you can bootstrap your way into a business.
Do I Need Qualifications For A Career In Marketing?
Yes, but not necessarily all of them. There are many different types of qualifications available depending on your chosen field, and there are plenty of ways to gain those qualifications. Many organizations (such as universities) have programs designed specifically to teach students the skills needed to work in the field of marketing. Others, like Udemy, offer courses that are free and allow anyone to learn new skills through self-study.
Is A Digital Marketing Agency A Profitable Business?
Yes! A digital marketing agency has the potential to earn a profit by providing valuable services to clients. It's important to understand that it takes a lot of hard work and dedication to build a successful digital marketing agency. But once you do, you'll never regret it.
Conclusion
Starting a digital marketing company isn't easy, but it certainly pays off. However, it still requires a significant amount of time and effort. Don't let the naysayers discourage you; just follow this guide and you'll be well on your way to becoming a successful entrepreneur.