Starting a freelance business has never been easier. All you need is a computer or smartphone, some free time, and a desire to earn extra cash. If you want to start a successful freelancing career, then you should check out these expert tips.
Freelancing has become a viable option for many professionals who want to supplement their income. The demand for skilled workers continues to rise, which means that freelancers will always have plenty of opportunities to work from home.
With the advent of the Internet, freelancing has become much simpler. There are several ways that you can go about starting a freelance business. You may be wondering how to get started as a freelance writer, well, this post got you covered.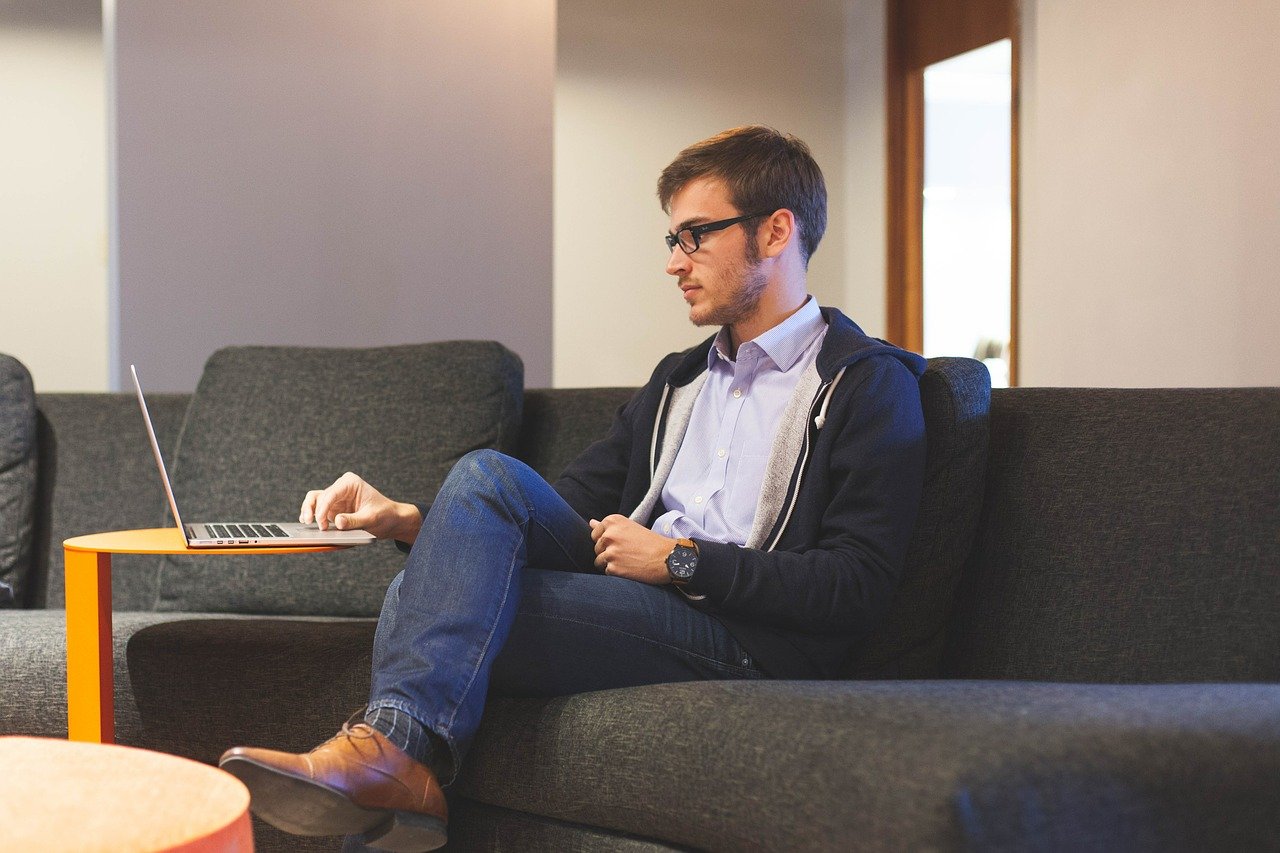 What Is A Freelance Business?
A freelance business is an independent business that operates with no employees. This type of business allows people to offer their services to clients in exchange for money.
There are different types of businesses that fall under the category of freelance business. Some examples include graphic design, web design, marketing, writing, editing, virtual assistant etc.
Freelancers are independent contractors who work without a set schedule or salary. They are free to pick their clients and determine their rates based on their own decisions. This allows them to be flexible about their schedules. As a freelancer, you're your own boss, and you get to do exactly what you want.
Freelancing is a great job if you're looking for independence, self employment, and flexibility. You'll be your own boss, you won't need to have any employees, and you can set your own hours. Plus, there's no limit to how much you can charge per hour. You can make up to $25/hour as a freelance writer, depending on how good you are at what you do. 
Starting a freelance business isn't as hard as it might seem at first glance. In fact, it's not even all that difficult if you know what steps to take. Here are some things you need to consider when starting your own freelance business:
1. What do I want to do?
Before you jump into anything, make sure that you have an idea of what you want to do. Think about what kind of work you have done in the past, and think about the types of projects that you would like to take on.
2. Where am I going to find clients?
The best way to begin freelancing is by finding potential customers online. This includes people looking for specific services such as web design, graphic design, writing, etc. 
3. How will I market myself?
Once you've established yourself as a professional, it's important to put together a marketing plan. It doesn't matter whether you use paid advertising or free methods, but you need to figure out how you're going to promote yourself and your brand.
4. Do I really want to start my own business?
If you don't enjoy the thought of working independently, then maybe freelancing isn't for you. But if you love being your own boss, then you'll probably enjoy running your own business. Try to imagine what you'd be doing if you weren't a freelancer. Would you still be working for someone else?
5. Will I need any special training?
Depending on the type of job that you want to pursue, there could be certain skills that you need to learn. For example, if you want to be a web designer, then you're going need to familiarize yourself with HTML, CSS, and Javascript.
6. Am I ready to invest money?
You'll need to spend money to get started. However, once you've gotten off the ground, you'll likely start making more than enough money to cover your costs. So, investing in equipment shouldn't be too big of a deal.
7. Is this something that I can manage?
There's no doubt that starting a freelance business takes a lot of energy. But is it something that you can handle? Can you juggle everything that needs to be done while also trying to maintain a healthy lifestyle? If you have trouble balancing your time, then you may not be able to run your own freelancing career successfully.
15 Tips For Starting A Freelance Business
So, now that you understand the basics of starting a freelance business, here are 15 tips that will help you succeed: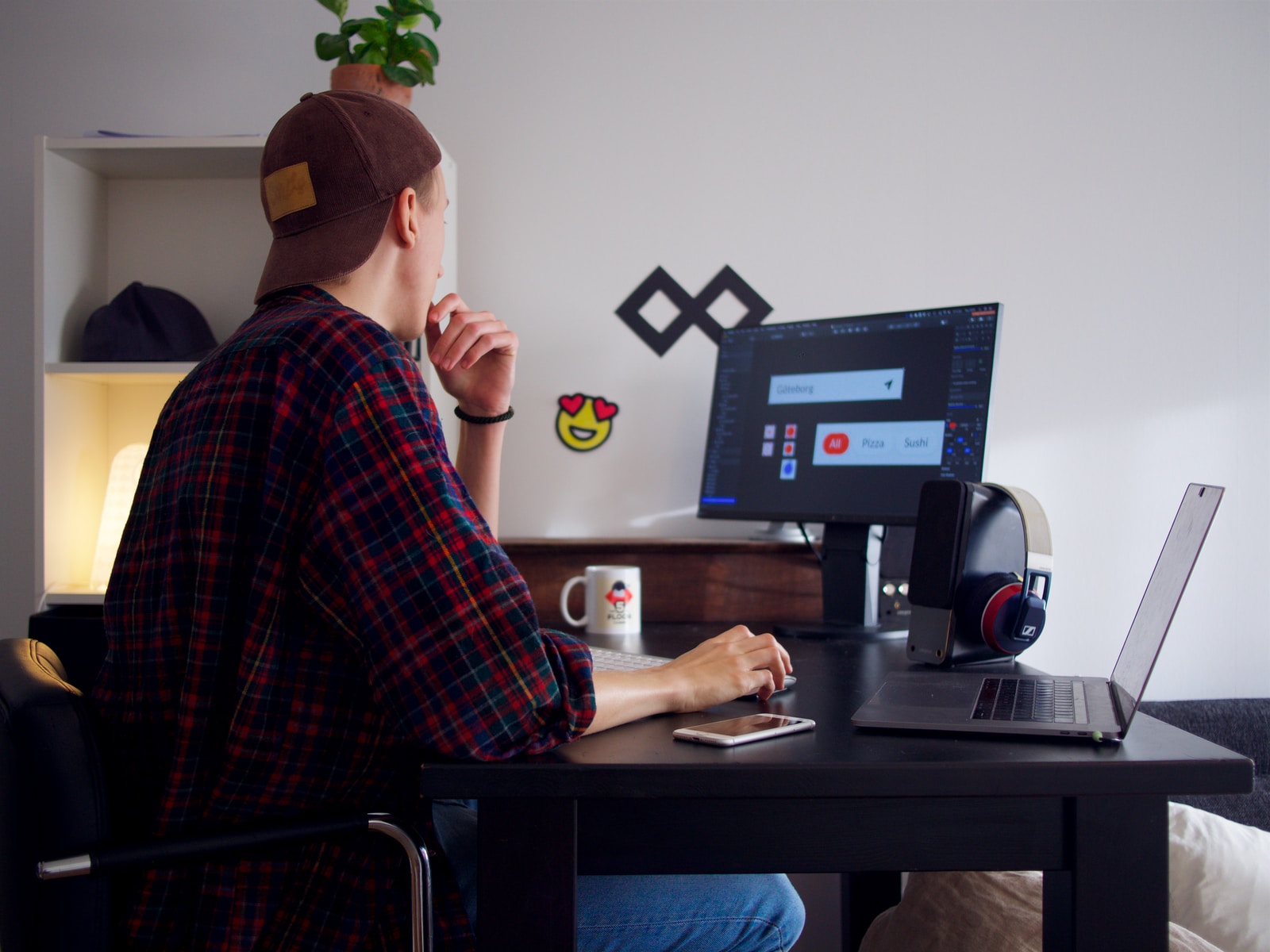 1. Choose a business name
A good name will set you apart from other freelancers. It should reflect who you are and what you offer. Choose something simple and easy to remember.
Having a simple and easy to remember business name enables your clients to easily identify you and remember you, which means they will be more likely to hire you again.
2. Find a niche
This tip applies to everyone who wants to start a freelance business. Don't just pick any industry; choose one that interests you. You'll have a better chance of succeeding if you focus on a particular area instead of trying to go after every project that comes along.
You must decide what type of products or services you want to offer. The key here is to find something that you love doing so that it becomes enjoyable. This way you won't be stressed when you're trying to reach deadlines.
Niche plays an important factor when starting a freelance business because it helps you stand out among competitors, because if you don't know exactly where to market yourself, it would be difficult to target a certain audience/client.
For example, if you choose to do graphic design, make sure that you understand how to use Photoshop/CorelDraw as well.
If you're interested in designing websites, then you should start by learning about HTML5 and CSS3. These technologies allow your website to look great on all devices. When you learn these skills, you will also be able to create responsive sites that automatically adjust to different screen sizes.
Finding your niche is one of the most important aspects of starting a freelancing business, but it's not easy. In fact, this step takes a lot of research and preparation.
3. Get a website
Your website acts as your virtual office. It allows you to showcase your qualifications and experience as well as provide prospective clients with information regarding your services. The better your site looks, the more appealing it will be to visitors. 
This is one of the most essential parts of starting a freelance business. By having a website, you'll be showing prospective clients what you're capable of. You'll be able to showcase your portfolio and list all of your available services.
Your website is where your prospective customers will come to find you. When they land on your site, they should immediately see why they should hire you over others.
Your site needs to look professional. If it doesn't, people won't trust it. They'll think you don't care about yourself or your work. Make sure your site has a clean, modern design. And finally, add contact information. Put your phone number, social media profiles and email address right up front, so people can get in touch with you quickly.
4. Create a portfolio
Creating a portfolio gives you the opportunity to show clients examples of your work. In addition, it shows them that you know how to complete their projects within the timeframe that they expect. Your portfolio is also a good way for you to differentiate yourself from other freelancers.
When creating a portfolio, make sure that you include samples of each service that you intend to offer. This way, potential clients will be able to easily determine which ones are worth hiring.
Include images, videos and text explaining what you did for each sample. Make sure that everything is high-quality. Include links to your website, blog, social media accounts and any other online profile that you have.
5. Research potential markets
Once you have decided what type of product or service you will offer, it is time to research potential markets and clients. Potential clients are those who need the specific products or services that you offer.
You might want to limit your market to local businesses or even just focus on finding clients in certain industries. For example, if you specialize in marketing, you might want to target small businesses rather than large corporations.
6. Join Freelance Platforms
Freelancer platforms such as Upwork, Fiverr, Peopleperhour, Guru and Toptal allow you to connect with thousands of potential clients at once. These platforms make it easier for you to reach out to new customers and receive bids for your services.
Freelancers often find themselves spending more time searching for work than actually doing the work itself. When they find work, freelancers struggle to keep track of its progress and communicate when something has gone wrong. This makes tracking project performance and communicating effectively with clients difficult.
Most freelance platform allows you to create projects, manage them and accept payments all within one place. It also provides you with detailed reporting tools so you can track everything from the number of hours worked to project completion.
Freelancing platforms also provide a variety of features designed to help freelancers succeed. They include tools to help you manage your finances, build relationships with clients and stay organized.
7. Decide on Your Rates
Before starting to charge clients for your services, decide exactly what rates you will charge. You should set your prices based on the value that you bring to the table. The higher your skills and expertise, the better your rate should be.
It is important that you do not undervalue yourself or overcharge your clients. If you think that your current hourly rate is too low, then consider increasing it until you're earning what you believe is fair compensation for your skills.
8. Build relationships
The best freelancers are constantly looking for ways to improve their skills and expand their knowledge. You should do the same thing by learning new things and expanding your network.
Building relationships with potential clients is an integral part of starting a freelance business because it helps you stand out from other freelancers. 
Instead of competing against these freelancers, you could partner with them. Partnering with another freelancer means that both of you benefit from working together, you share the workload and split profits. If you decide to become a team, it's important to choose someone whose skill set complements yours.
9. Start Small
When you first start out as a freelancer, it may be tempting to take on every job that comes along. However, this is the worst way to go about starting up your own freelance business. Instead, look for jobs that fit your skill sets and interests.
Starting small is important because it gives you the chance to learn how to navigate the world of freelancing without being overwhelmed. By taking on smaller jobs, you'll get used to the process faster and be able to focus on building your reputation.
10. Start networking
The best way to start a freelance business is through networking. This means connecting with people and building relationships with them. Over time, these connections will help you grow your network and gain access to new opportunities.
Networking is another key part of starting a freelance business, especially if you want to build a successful career. Networking can help you connect with people who might become future clients.
You need to network with professionals in your industry. Not only does this give you access to new ideas and insight into current trends, it opens you up to potential opportunities.
You can start by joining groups related to your field on Facebook, LinkedIn or Twitter. These social media websites allow you to connect with experts and professionals in your industry. 
11. Set Goals
Setting goals helps you become more successful in the long run because you know exactly where you're heading. Setting realistic goals will motivate you to meet deadlines and improve your work habits.
If you don't have any specific goals when you first start out, then create some now. It's always good to have something to strive towards.
12. Don't Be Afraid Of Failure
It's normal to feel nervous when you first start a freelance business. No matter what kind of business you do, there will be times when things don't go according to plan.
However, failing isn't the end of the road. In fact, failure is often the stepping stone to success. That's why it's so important to not let fear prevent you from making mistakes. 
13. Keep Learning
Being open-minded is one of the most important traits of a successful entrepreneur. You should never stop learning new skills and trying out different methods.
As a freelancer, you can keep your options open by doing research and experimenting with different techniques. There are always opportunities to learn new skills and develop your professional portfolio. One of the easiest ways to grow as a freelancer is through online courses. Courses help you expand your knowledge base and make sure you're staying ahead of the competition.
Learning new skills also makes you stand out among other freelancers. If you're looking for an opportunity to advance your career, consider enrolling in a course.
14. Be Consistent
Consistency is essential to any successful project. When working with clients, consistency is vital. Clients like to see that you take their requests seriously because they trust that you will deliver quality work every single time.
Consistency is key in all aspects of life, including business. By being consistent, you'll show clients that you value their time and money. They'll appreciate that you are reliable and trustworthy.
15. Have Fun!
Last but certainly not least, you must have fun while running your own business. Most freelancers focus solely on work and forget about having fun. However, you should enjoy your job, even though it may seem stressful at times.
When you're enjoying yourself, you'll find it easier to get things done. Plus, you'll have a better attitude towards your work. So, take advantage of your free time by spending it how you want.
How Much Can Freelancers Make?
Freelance income varies greatly depending on many factors such as experience, type of job, skill set, etc. The truth is that there are no hard and fast rules when it comes to earning as a freelancer. But, here are some rough estimates of what freelancers earn:
1. Content Writing
Writing jobs range between $25-$300 per article or post. This depends on your writing ability, audience, and niche.
2. Graphic Design
Graphic designers can expect to make anywhere from $25-$100 per hour.
3. Photography
If you possess strong photography skills, you could potentially charge up to $100/hour.
4. Video Editing
Video editing is another popular freelancing option. Depending on your skill level, you could earn around $50-$1,000 per video.
5. Website Design
Website design is another popular freelancing choice. Rates depend on the complexity of website designed, but typically start at around $75-$250 per hour.
6. Social Media Management
Social media management is another common freelance gig. Expect to make upwards of $10-$30 per hour.
7. Data Entry
Depending on the company's needs, data entry rates vary widely. For example, companies often pay $10-$50 per hour for basic tasks. More complex projects might require higher wages. 
8. Software Development
Software development requires specific technical expertise. Therefore, rates vary with each developer's skill set. It takes years of practice before you become highly skilled at software programming, you could potentially charge up to $5000/project.
9. Virtual Assistant
Virtual assistants perform administrative tasks for small businesses, entrepreneurs, and individuals. Depending on the volume of work, virtual assistants can earn between $10-$20 per hour.
10. Customer Service
Customer service representatives answer calls, resolve customer issues, and provide support via chat. They need high levels of patience and persistence to succeed at this job. You can expect to earn between $10-$50 per hour.
Final Thoughts
Starting a freelance business doesn't have to be scary. Just follow these 15 tips and you'll soon be on your way to building a thriving side hustle.
It can take some time before you start making money through freelance writing. However, once you do begin earning, you'll realize that it was much easier than you thought.
A freelance business doesn't necessarily require a lot of money. But, it definitely takes time and effort. The tips above will provide you with everything you need to get started and succeed.
Good luck!