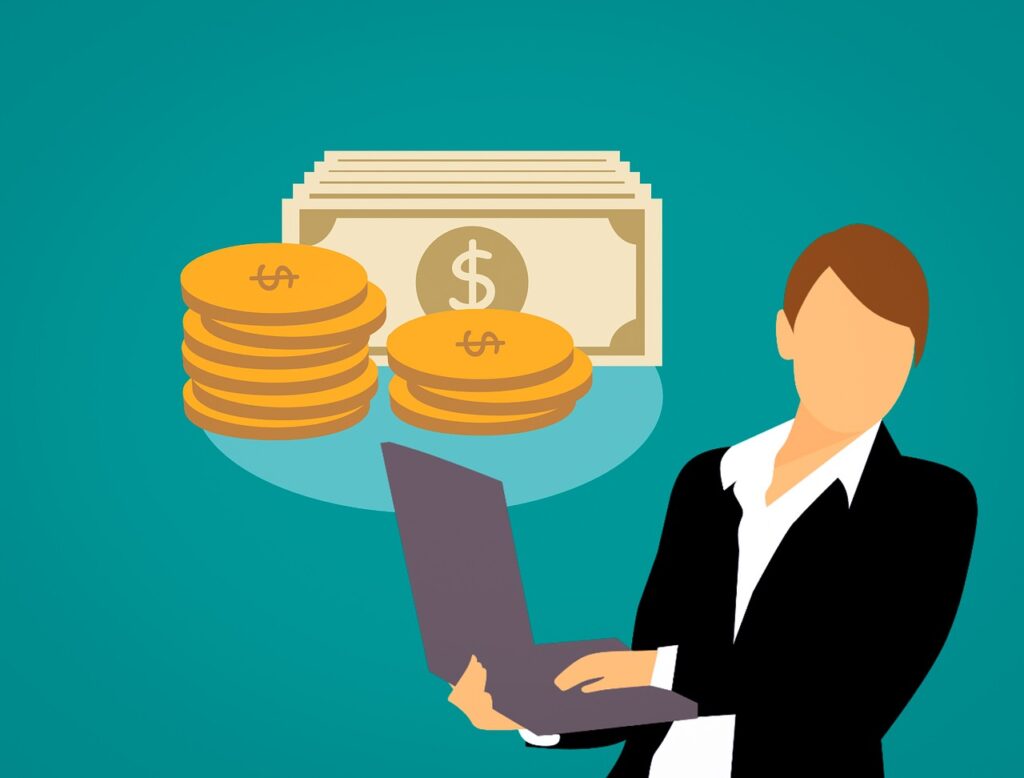 Are you looking for ways to earn passive income from home without having to invest too much time or effort? If yes, then affiliate marketing might be something that interests you. In this post, I'll share my top 7 tips on how to start affiliate marketing with no money.
If you're looking to start earning extra income through affiliate marketing, then you've come to the right place, because here we will give you some of the best affiliate programs on the market today. Not only do these programs provide great affiliate marketing opportunities but they can also be quite rewarding to work with. So if you're ready to begin making money online through affiliate marketing, just follow our tips in this post and start making money through affiliate marketing easily.
What Is Affiliate Marketing?
Affiliate marketing is when a business rewards you for bringing potential clients to its business/website. This means that you get rewarded for people who decide to buy products or services that you recommend. As a result, you can make money by simply recommending certain products or services. 
Affiliate marketing has become very popular over the last few years. Many businesses are using it to promote their goods or services. Affiliate marketing is basically a way to get paid for referring customers to other companies' websites or services. The concept is simple: You sign up with an affiliate network and place links to their merchants on your site. When someone clicks on those links and purchases something through them, you receive a commission.
7 Tips On How To Start Affiliate Marketing With No Money
Here are some tips to ensure that you get started with affiliate marketing without spending any money.
 1. Find A Niche
First off, find a niche that you're passionate about. This isn't simply a hobby; rather, it should be something where you feel like you have skills and knowledge. It could be anything from fashion, health, travel, programming, blogging etc. Whatever it may be, make sure that you've got plenty of experience in this specific field before jumping into the world of affiliate marketing.
Niches help you become an expert in your field by giving you a focused audience and helping you create content about a topic. You should focus on creating content about a single niche because people will trust you more when they know you're an expert and you have experience in that particular area.
You don't need to be an expert in every niche out there. In fact, being too general with your content can hurt your chances of success. Instead, choose one niche and stick to it.
2. Build Trust
Once you know what type of niche you want to target, it's time to build trust among your readers, followers and subscribers. Share information about yourself and your expertise in your niche via social media channels such as Facebook, Twitter, Instagram, LinkedIn and Google+.
Your goal here is to establish yourself as an authority in your chosen niche so that you can eventually monetize your efforts.
3. Create Content
Now that you've established yourself as an expert in your field and built trust with your audience, it's time to create quality content. There are many ways to go about doing this, including guest posting, blog posts, infographics, videos, podcasts, webinars, etc.
The key point here is to not spam your audience with endless amounts of irrelevant content. Rather, aim to produce high-quality content that solves a real problem to your audience. If you do this successfully, you'll be able to attract new visitors to your website who will hopefully convert into leads and sales.
3. Grow Your Audience
If you're planning on using affiliate marketing as a way to earn passive income, then you should definitely grow your audience. The easiest way to do this is to use social media platforms such as Facebook, Twitter and YouTube to share relevant content and promote your site.
If you want to become successful with affiliate marketing, you need to make sure that you have a good strategy, you need to start by building relationships with people. Social media platforms allow you to connect with people easily, In order to turn visitors into customers, you need to create great content. And once you've created this content, you need to share it across all of your social media channels to grow your audience.
4. Join Affiliate Program
Affiliate programs are another great way to generate revenue through affiliate marketing. They basically provide you with a platform to monetize your content. Once you join an affiliate program, you get paid for each visitor that purchases through your links.
There are thousands of affiliate networks available online. Some of them offer commission rates up to 20% or even higher. When joining an affiliate network, you usually need to signup first and wait for approval before you can start earning commissions from the products you recommend.
There are thousands of affiliate programs offered online, but only a handful actually pay affiliates well. When choosing an affiliate program, look at the payout rates and other factors before joining.
5. Promote Products
Another great way to monetize your traffic is by promoting products and services related to your niche. This is where affiliate marketing comes in handy. You can find affiliate networks like Commission Junction, Skimlinks and ShareASale which help you choose the right partners.
Once you've found the right product/service, you simply promote it on your website. When someone buys a product through one of your links, you get a certain percentage of the sale, depending on the program you're using.
6. Generate Leads
To take advantage of the power of affiliate marketing, you must learn how to drive targeted traffic to your site. Leads generation takes some effort, so don't expect to see results overnight. But the more consistent you are with generating traffic over time, the faster you'll reach your goals.
Generating leads is easier than ever thanks to search engine optimization techniques. SEO allows you to rank highly in Google's organic listings, thus allowing potential buyers to find you when they type keywords associated with your website.
7. Track Your Result
Once you've started having purchases, you need to track your result. There are many tools out there that will let you analyze data about your sales performance. You can easily track the number of people clicking your affiliate link, the total amount spent, the average purchase price and much more.
Where Can I Promote Affiliate Products?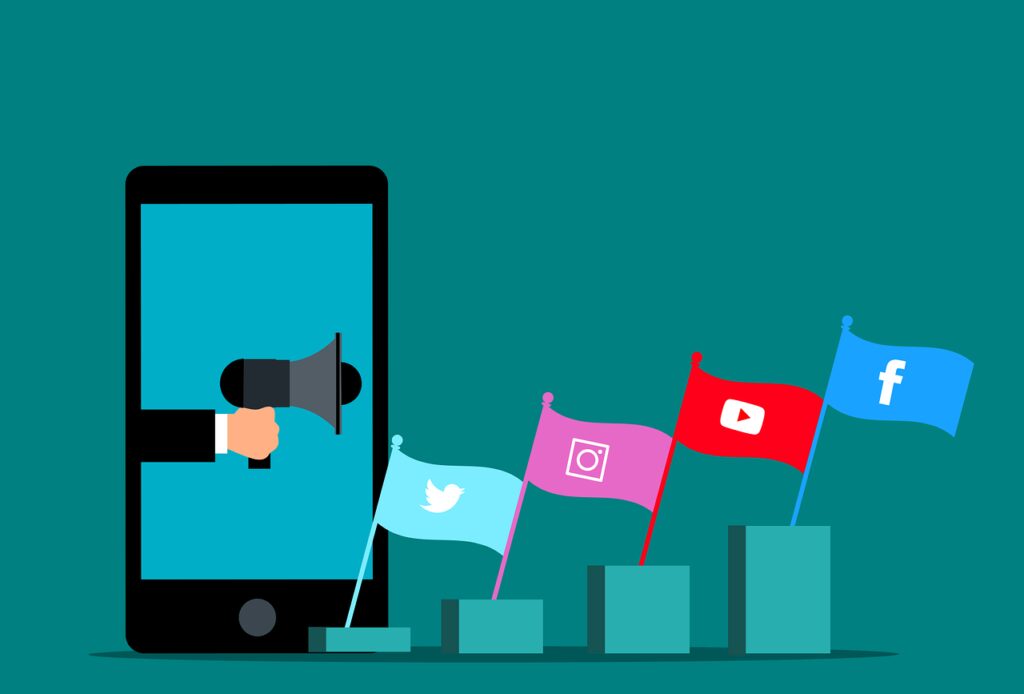 Affiliate products can be promoted in a variety of ways. You can try some of the following methods depending on the resources you have:
Blogging is a great way to build authority around your blog. It helps you gain recognition in the industry and establish yourself as an expert. People trust blogs because they are written by people who know what they are talking about. So if you want to become an affiliate marketer, blogging may be a good choice for you.
Online forums are also a great place to promote affiliate products. The best thing about these forums is that most users hang out in different niches. For example, you can join a forum dedicated to weight loss and then promote diet pills.
Social media sites such as Facebook, Twitter, Pinterest and Instagram allow you to share content and promote affiliate products. If you have a large following, you can make money just by sharing affiliate links. 
Why Do Affiliate Marketing?
The most important reason why you should use affiliate marketing is because you can earn money without doing anything. All you need to do is create high-quality content and then share it throughout your website or social media accounts. If you're looking for ways to make extra cash, affiliate marketing is a great option. It doesn't require any technical knowledge or special skills.
If you're interested in starting a business of your own, affiliate marketing could be a great side hustle to consider. It can lead to additional streams of income while helping you build your brand.
Is Affiliate Marketing Profitable?
Yes, affiliate marketing is profitable if done properly. If you find the right products and promote them effectively, you can earn tens of thousands of dollars every month. However, it does require a lot of hard work and dedication.
Affiliate marketing isn't just a passive form of revenue. The success of this business relies heavily on your ability to market products and increase customer engagement.
Is Affiliate Marketing Worth It?
In short, yes! In fact, affiliate marketing may be the best way to start building a successful blog/website. Not only are you able to make money from your efforts, but you also have the freedom to choose what types of products you want to promote.
As mentioned before, affiliate marketing opens up a ton of opportunities for anyone who wants to make money online. And once you understand the basics, it becomes easier to grow into other areas of digital marketing.
What Are Some Of The Best Products For Affiliate Marketing?
There are hundreds of different niches where you can promote various products. Here are some examples:
Digital Photography
Business Services
Health & Fitness
Fashion
Lifestyle
Makeup & Beauty
Real Estate
Finance
Promoting products through affiliate marketing requires plenty of research in order to determine which products would be beneficial for your audience.
Conclusion
Affiliate marketing has proven itself as one of the top methods to generate passive income. This strategy works well for those who enjoy creating quality content about products/services and promoting it. But don't just jump in head first. Learn the ins and outs of affiliate marketing so you can maximize its potential.