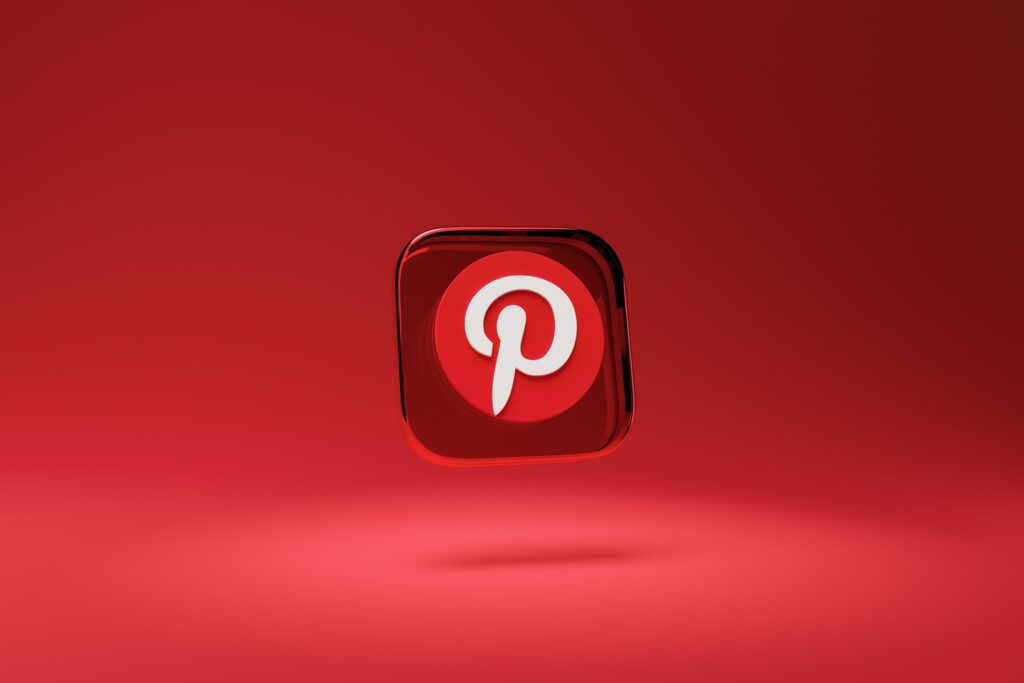 Pinterest is a useful tool for marketers who want to connect with their audience through visual media. The social network allows brands to create beautiful images that act as powerful marketing tools.
Pinterest has over 430 million unique visitors each month and its user base continues to grow. That means more opportunities for businesses to reach out to customers using the site.
Using Pinterest to grow your Instagram is a great way to get started if you have not already done so. You can use it to find inspiration, post content, market products or services, increase brand awareness, and much more.
10 Ways To Grow Your Instagram Account Using Pinterest
Here are 10 ways you can use Pinterest to grow your Instagram account:
1. Register Your Instagram Account on Pinterest
Claiming your Instagram account on Pinterest is an easy way to increase your followers and engagement. You also gain access to more robust analytics. Your profile picture and "follow" button appear over any pins created by your company. This helps you attract new monthly visitors to your Pinterest account, as well as additional click-throughs to your curated Instagram profile page.
2. Post To Instagram And Share The Content On Pinterest
Share your content first on Instagram, then on Pinterest. You just need to log into Instagram via your desktop computer. To get the URL for a post you want to pin on Pinterest, go to the post itself and copy the URL. This is the URL that you will be using for your Pinterest pin. Don't be afraid to add a caption to the post before uploading it.
While the Pinterest character limit isn't much like Instagram, it's still enough to give context to the post.For this tip, we suggest using a free Instagram planning tool called Combin Scheduler to streamline the content production and publishing process. This will help you automate posting, organize hashtags, add links in bios, and repost posts of other Instagrammers.
Also, if you're a creative person, try making more unique captions to get more engagement. Finally, if you have an Instagram post containing multiple images, you can create a Pinterest-optimized image of all the photos merged into one. Use an app like Canva or Photoshop to merge all the photos together.Evergreen means that pins stay fresh and visible even years after being uploaded. This makes them more likely to be shared by people who follow you on Pinterest.
3. Categorize Your Content Into Boards
You should try to organize your pins into different categories. You can use boards to help you do this. Boards are collections of pins related to a topic. Boards are created by using straightforward names that users can easily understand and remember. Hashtags should be added where needed to capture attention. Boards should be created based on trending topics and hashtags. Content should be pinned to boards based on relevance. Participation in group boards is helpful in getting your pins in front of an even larger audience.
4. Quality Over Quantity
Quality over Quantity! Don't post too many images or pins on social media. Focus on the best ones. Create graphics that work well on Pinterest. Pin them to your boards, then create an original caption to go along with them. Link them back to your original Instagram posts. 
5. Play The Long Game
Since Pinterest posts last longer than Instagram posts, if you claim your Instagram account on Pinterest, you'll get more followers and engagement on your profile. People who follow you on Pinterest will also see your pins and click-through to your profile. This will increase your follower count and engagement.
6. Use Pinterest SEO
You should use the right keywords in your descriptions and titles. Also, include relevant hashtags in your photos. This will help you get more views.Adding keywords to your pins would improve your visibility. Keywords used by your target audience should be added to your pins.
Also, adding relevant hashtags to your pins' descriptions would increase your clicks on your Instagram account. This would lead to more views and followers on your Instagram account.There is no rule on how many keywords you should add to posts. However, the best-performing pins tend to have between 3–5 hashtags.
7. Work With Influencers
Influencers can be great partners for brands looking to grow their Pinterest presence. When working with influencers, give them full control over the creation of their boards. Don't restrict their creativity or try to dictate what types of pins they must include. Instead, provide them with a list of topics that match your brand and let them go wild. You'll get more engagement and followers when using this method.
Influencers are people who get lots of followers on Pinterest. Their followers trust them because of their large following. They are often considered authorities in their niche. If you want to partner up with an influencer, make sure you choose someone whose style matches yours.
8. Make Use Of IGTV
A strategy to grow your Instagram is to use IGTV videos and incorporate those videos into your Pinterest boards. Videos performed exceptionally well on Pinterest every time, so much so that there were six times as many videos viewed on Pinterest. The reason for this growth is that video pins let brands and businesses share a lot more content without a lot of extra work. 
9. Get Creative With Hashtags
Hashtags are very important on Pinterest. Make sure you use them correctly. Try to use them in a way that makes sense and adds value to your pins.
Capturing multiple hashtags in a pin description helps provide a clear, informative explanation for viewers that generates interest and clicks, which helps drive traffic to your Pinterest profile and boards, as well as your Instagram page.
10. Pin When Engagement Is High
Your pin should describe what your followers can expect when they follow you on Pinterest. Use clear and concise text and images that match your pin description.
When people are more likely to be interested in your content, make sure you share it often. Schedule your pins using tools like Hootsuite or Tailwind.
Conclusion
You can use Pinterest to grow your Instagram account if you use these 10 tips. Pinterest is one of the most popular social media platforms out there today. It's easy to create beautiful pins and engage with other users. But, just like any other platform, you need to know how to use it effectively to achieve your goals.