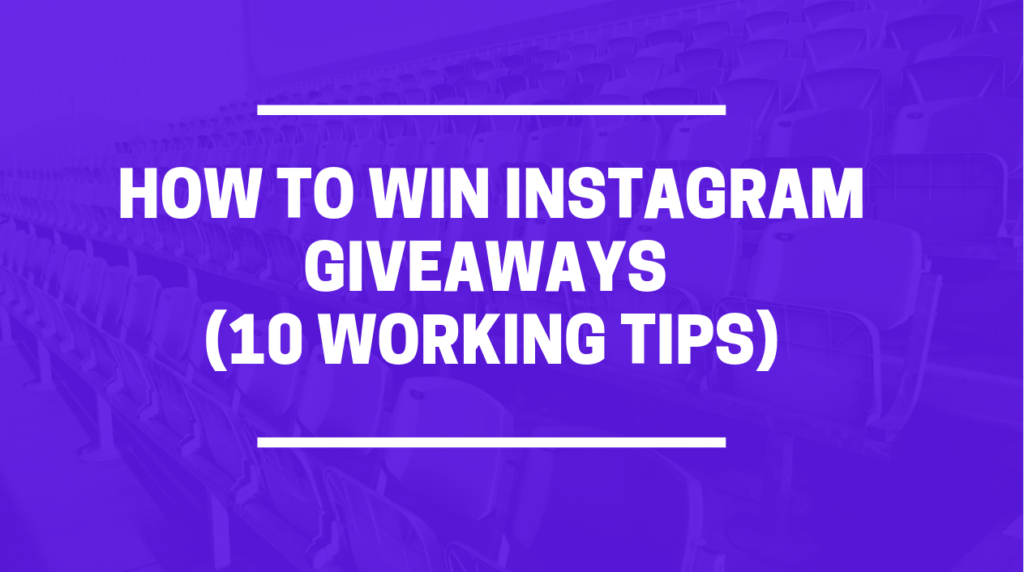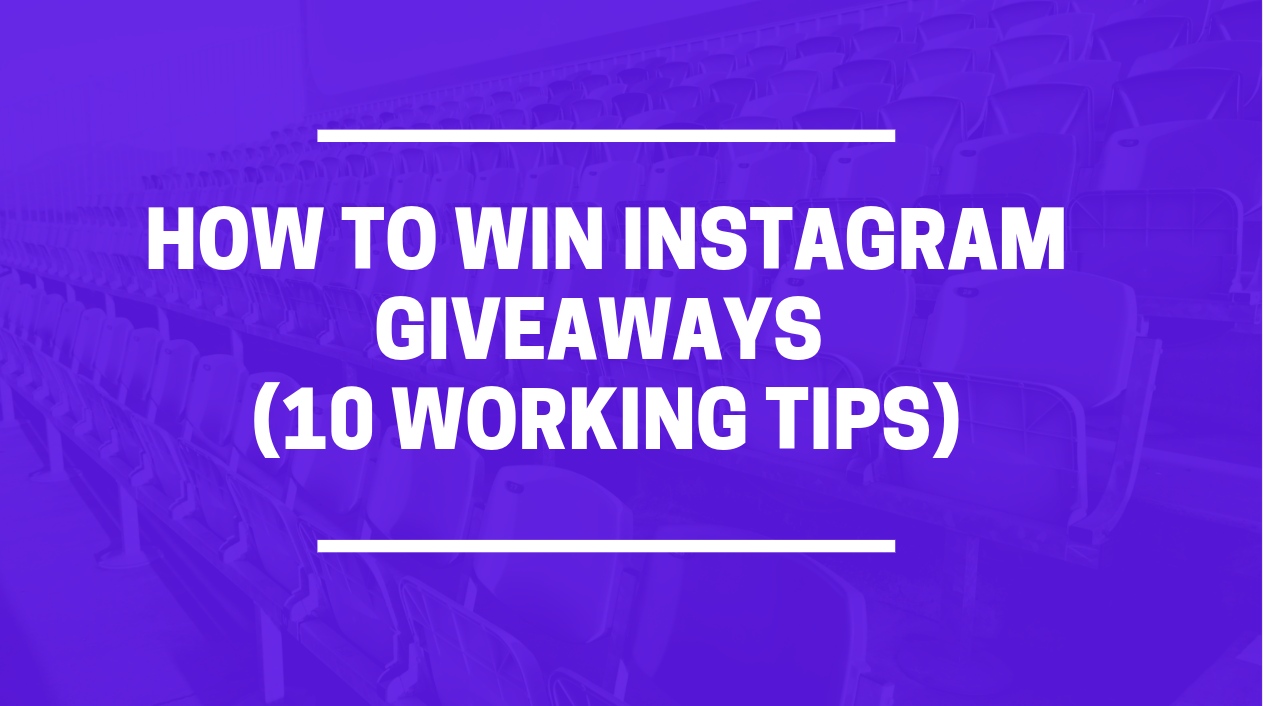 Winning giveaways on instagram can be a lot of fun and even more lucrative. However, it is not easy to win them.
In this article we will show you how to win giveaways on Instagram in the easiest way possible. We will  give you 7 working tips that will help you get more followers and increase your chances of winning giveaways.
Instagram Giveaway: The Basics
Before we start with our list of tips, let's take a look at what an Instagram giveaway actually consists of. It usually includes some sort of prize or gift, which has to be given away by Instagram users. In order for you to participate in these giveaways, you have to follow certain rules, such as liking the post where the giveaway was announced, tagging other people who might want to join the giveaway, etc.
7 Tips How To Win Instagram Giveaways
1. Follow Giveaway Hashtag On Instagram
The first step towards winning any Instagram giveaway is to make sure that you are following the correct hashtag. This is very important because if you do not follow the right hashtag, then you won't be able to see all the posts related to the giveaway. If you are using hashtags correctly, then you should be able to find out about all the giveaways happening on Instagram every day. 
2. Follow Top Influencers
If you want to have the best chance of winning an Instagram giveaway, then you need to follow top influencers. These are people who have millions of followers and are therefore highly likely to do giveaways to their followers, all you need to do is follow them and participant anytime they announce a giveaway. 
3. Follow Independent Businesses
Business accounts with less followers should be given priority when participating in giveaways. You should try to enter giveaways hosted by businesses with less followers, but also check out those with higher follower counts. 
Independent businesses don't always have this budget and so they try to reach more customers organically by running a giveaway. By making use of Instagram, they can gain access to a huge audience of potential customers. 
4. Have Multiple Accounts
Having multiple accounts is another great tip to help you win giveaways on Instagram because it increases your chance of winning a giveaway.
5. Join Multiple Giveaways
If you want to increase your chances of winning a giveaway, then you should join as many giveaways as you can, because you never know whether one of them could become big enough to get you the prize that you deserve.
6. Follow All The Rules To Qualify
You need to check and double-check if your answers meet all the requirements to qualify for the giveaway prizes. Otherwise, no matter how many giveaways you involve yourself with, it won't make any difference. This is because you didn't follow all the rules that the host set up for the giveaway.
7. Enter Giveaways Often
Another thing that you should consider doing is entering giveaways often. There are two reasons why this is a good idea. First, it gives you a better opportunity to win. Second, it shows that you like the product or service that the company behind the giveaway offers.
Conclusion
In conclusion, there are a lot of ways to win giveaways on Instagram, it will be able to increase your chances of winning a giveaway on Instagram and get the best rewards. So go ahead and give them a try!