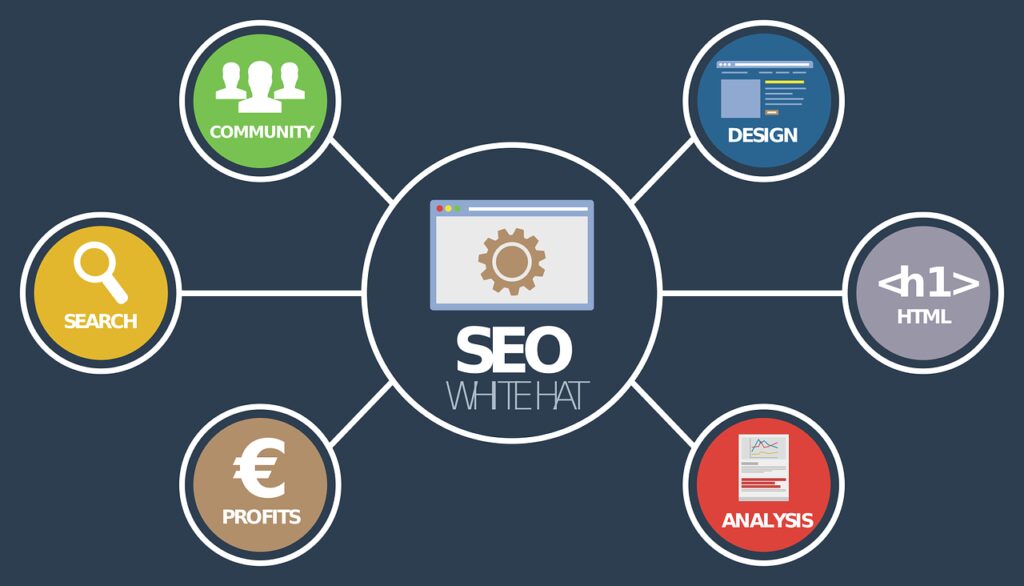 Are you looking for ways to improve your blog posts? Are they boring or uninteresting? If so, then you should read this article. In this post, I'll show you how to write SEO friendly blog posts and get better traffic from Google.
Writing an SEO blog post is a lot different than writing any other type of content on your site. It needs to be written in a way that it will be easily understood by readers and search engines alike. The main goal here is to create content that is informative, interesting, unique, and engaging.
When people are searching the web, they usually use search engines like Google, Bing, Yahoo, etc. When someone types something into these search engines, they want to find out what websites are relevant to their query. They can also include keywords in the search so that the results are more targeted.
In order to make sure that your website appears high when people perform searches using these popular search engines, you need to optimize your posts. This means adding certain tags, images, videos, and text to your page that help with SEO.
The most important thing about optimizing your posts for SEO purposes is making sure that the information and data on your pages is easy to understand and accessible. Make sure that every piece of information is clear and concise. 
If you have been wondering why some blogs appear higher on the SERPs, your answer lies in the quality of the content. Your posts must be optimized for SEO if you want them to rank highly.
What Is SEO Writing?
SEO writing is the process of creating content that ranks well in search engines. It involves using keywords in the right places within the text, and making sure that it's easy for humans to read.
SEO writing is the process of writing content to help your website rank higher in the SERPs. A study by 2020 Search Engine Journal showed that the clickthrough rate is highest for the top result, but decreases as the position goes down. By page ten, the clickthrough rate is less than one percent, making it nearly impossible to rank well.
SEO writing is a great way to increase visitors to your website. You'll be able to spend less money on advertising and more time building relationships with potential customers.
20 Tips On How To Write SEO Friendly Blogs
1. Define A Target Audience
The first step in writing blog posts is defining who your target audience is. This will determine what kind of content you should write. For example, if you're targeting small business owners, you may want to focus on topics such as marketing strategies, social media tips, and sales techniques.
Defining your target audience can be difficult, especially when you don't know much about them. That's where doing research comes in. Some bloggers think about their target audience based on demographics. Others look at their interests. Whatever method you choose, you must define your target audience.
Knowing who you want to read your blog post is essential to its success, because it determines how you go about writing it. If you have no idea who your audience is, then you may not understand what they would enjoy reading.
2. Do Keyword Research
Keyword research is essential for any website owner looking to optimize their content for search engines. If you want to rank well on Google, Bing, and Yahoo, then you need to know which keywords will drive traffic to your site.
Researching keywords is important because it helps you build a list of words or phrases that relate to your topic. These are called keywords. Once you've created this list, you can use it to come up with ideas for blog posts.
3. Create The Structure Of The Blog Post
Once you have your keywords, you need to start coming up with ideas for blog articles. There are two ways you can do this: brainstorming or writing outlines.
Brainstorming is simply thinking through all the things you could possibly talk about. This is a good way to get started, because you won't have any preconceived notions about what you want to say. However, it can be hard to keep track of everything you come up with.
Writing Outlines: Another way to generate ideas is to write detailed outlines. Start by listing all the points you plan to cover in your article. Then, add sub-points for each point. Finally, expand upon those sub-points until you reach the end of your outline.
Outlining is a better option. You can outline each section of the article before starting to write. Doing so will make it easier to organize your posts, while also helping you stay focused. Outlines allow you to identify the most important points early on, so you can develop them later in the process.  
Learn How To Write A Blog Post Outline For SEO (In 7 Easy Steps)
4. Understanding Search Intent
You might wonder why I'm talking about intent. What does it mean? Well, let me explain. In order to write SEO friendly blog posts, you need to understand what your target audience wants from them.
Intent refers to the reason someone is searching for information online. For example, if they're looking for directions, they want to find a map or address. If they're looking for a product review, they want to see some photos and reviews of the product.
Understanding search intent allows you to write more effective content. By knowing what your audience is looking for, you'll be able to provide them with exactly what they want. 
If you don't know what your target audience wants, you'll struggle to write content that's useful to them. 
5. Write Original Content
The best blogs contain original content. Original content means that the content was never posted anywhere else, nor has it been republished elsewhere. Your readers should feel as though they're learning something when they visit your site. 
The most important thing to remember when writing blog posts is that they should be unique. If you copy someone else's post verbatim, it will not only look unprofessional, but it could also cause Google to penalize you.
Content is king, and having unique content is key to attracting visitors and ranking high in search results.
6. Choose the Right Blog Post Title
The title is one of the most important elements of any blog post. It should be short and descriptive. If it doesn't grab readers, they won't read further. A good headline will tell people what the post is about.
If you're not using the right title tags, then you're missing out on a huge opportunity to increase traffic to your website. A well-written title tag should be between 55 and 65 characters long, and it should be about what the post is all about, so it will be optimized for both humans and search engines. 
7. Keep Your Paragraphs Short
Keep your paragraphs short so that your readers have no trouble digesting your text. Make sure that every paragraph contains at least three sentences. This helps keep your posts easy to read and makes them more likely to get shared.
8. Use Headings Correctly
Headings are used to break long paragraphs into sections. They should be short, concise, and relevant. If you want to write SEO friendly blog posts, then you need to know what makes a great heading.
Headings are used to organize information in a blog post. This helps users navigate through a website and find the information they are looking for quickly. 
9. Optimize The Length Of Your Blog Post
A longer post will almost always rank higher than shorter ones. However, there's no limit to how much content you can put into a single post. You need to make sure that each section of your post has enough space to communicate effectively.
Make sure your blog post has a minimum of 600 words and preferably 1,000 or 1,500. If you go over this amount, you may start to lose readers due to boredom, depending on the topic.
10. Make Use Of Keywords Without Keyword Stuffing
Keywords are extremely important for blogging. Using keywords appropriately helps your content rank well in search engine results. When using keywords, try to avoid overusing them.
Keyword stuffing occurs when you repeat the same keyword too many times within a single post. This practice is frowned upon by search engines because it doesn't provide any additional value to users. Instead, focus on using relevant keywords throughout your content.
Keyword stuffing isn't going to help with getting ranked on Google's first page. In fact, it will even hurt your rankings if you do it too much.
11. Add Alt Text To Images
Alt text is used by search engines to determine what each image represents. If you don't add alt text to images, they won't appear in search results.
Adding alt text to your images makes them easier to understand by those who cannot see them. When creating images for blogs, make sure that you use alt text as appropriate.
12. Include Keywords In Your Meta Description
The meta description is one of the most important parts of any blog post because it appears at the top of search results. It should include relevant keywords that describe what the article is about, but only up to 160 characters. If you don't optimize your meta description, then you could be losing potential traffic from search engines.
13. Optimize Your Content For Featured Snippets
Featured snippets are snippets of text from a website that appear at the top of search results. These snippets are generated based on the information found in your blog post. This means that if you optimize your content well, you may end up appearing in search results and gaining more traffic.
Featured snippets are one of Google's most powerful ranking signals. It's essential that you get them right.
14. Add Inbound Links
Inbound links should be used as much as possible because they help search engine spiders crawl your site. You should also use them when they're relevant. Use anchor text that is closely relevant to the keywords of the post you're linking to.
15. Add Outbound links
Outbound links are hyperlinks that point to other websites. They should be used to source info in your content and guide visitors who want to learn more about a topic.
Use outbound link building strategically. Don't just randomly place links throughout your posts. Instead, choose sites that complement your content and are relevant to your niche.
16. Pay Attention To Readability
Poor grammar, confusing writing, and poor spelling are not going to help you get more clicks or conversions. Your audience wants to read quality content, and they expect it to look professional.
If you write poorly, then you're going to lose their attention quickly. And when you lose their attention, they'll leave without reading anything else.
Readability is an important factor when it comes to converting leads into sales. If your content looks sloppy, then it will likely deter potential customers.
17. Use Categories And Tags To Organize Content
The best way to organize content is by using categories and tags. These allow you to group similar posts together, which helps readers find related content.
Organizing your posts is important because it allows you to highlight specific topics within your niche. This gives readers a better idea of what they need to focus on and what your blog is about. 
18. Optimize the Post URL String
Blog posts need to have the proper URL structure. In this case, the blog post URL should be both user friendly and relevant to your content (the blog title). 
19. Keep Your Content Up To Date
Reviewing old content should be about finding new ways to improve its ranking. Has it dropped its ranks since the last time you checked? If so, then try to figure out why Google favors another post.
Updating your posts is important because having fresh content shows off your expertise and keeps readers coming back for more.
20. Promote Your Post
Promoting your blog posts is extremely important. There are many ways to promote your post, including social media, email marketing, and even guest blogging.
Promotion is key to getting more views and traffic to your blog. Promoting your post helps you expand its reach beyond the people who already know about it. It also helps it get the links and mentions it needs to rank higher in search results.
Conclusion
There's no doubt about it: building a successful blog takes hard work and dedication. But if you put in the right strategies and follow some basic rules, you'll soon see results.
There are plenty of things you can do to optimize your blog posts. But above all, make sure that your content resonates with your target market.
Your success with SEO depends on how you approach it. With a little bit of patience and practice, you'll soon see your website's rankings improve. Once you start seeing results, don't forget to keep working hard at improving your content.