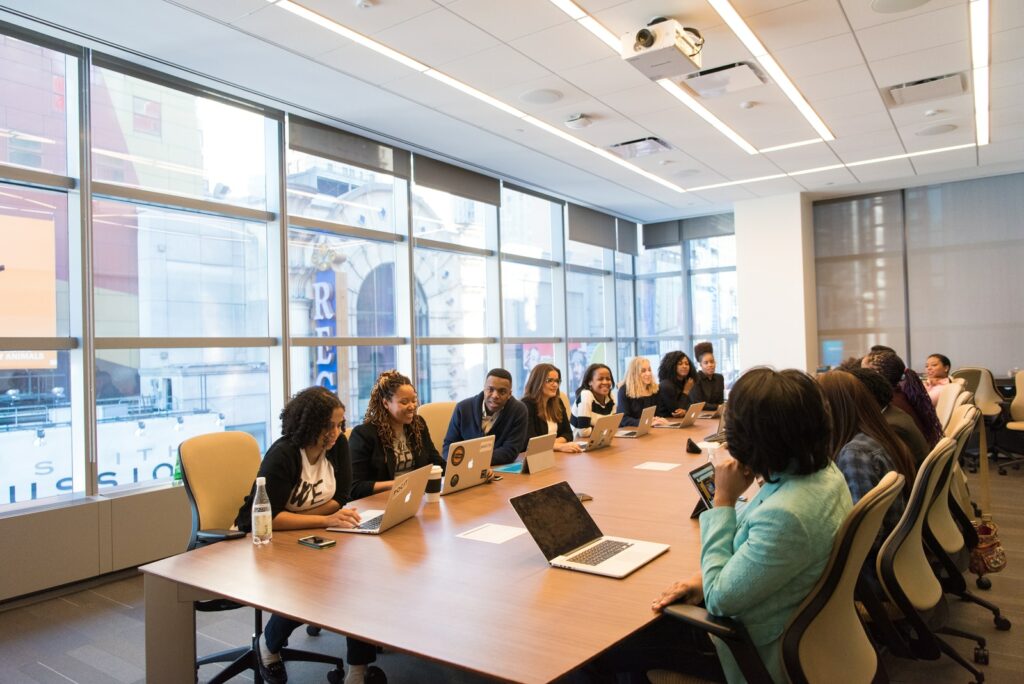 Do you want to attend a marketing retreat, but don't know where to start? Marketing retreats are great opportunities to meet other marketers, network, and get inspired.
A marketing retreat is a gathering of marketing professionals from around the world who come together for a weekend or longer in an inspiring location to share ideas, brainstorm new campaigns, and learn from each other's experiences. 
A marketing retreat is a great way to make connections with people who can help your business grow and thrive. Through networking and connecting with like-minded individuals, you'll be able to expand your knowledge base and gain valuable insights into how to improve your business. This will allow you to better understand what works and what doesn't work in your industry as well as see new ways to market products and services that may have been previously overlooked. It's also a great opportunity to connect with influencers and thought leaders in your field, which can open doors to partnerships and collaborations.
Whether you want to improve your skills, network with other professionals or simply relax, a marketing retreat can be a great opportunity to reset and reenergize.
Marketing retreats are becoming increasingly popular. They offer a chance to connect with colleagues, build relationships and gain new insights into your business. If you're looking for ways to boost your productivity, consider taking a marketing retreat.
READ ALSO:
5 Reasons To Attend A Marketing Mini Retreat As A Marketer 
Here are five reasons why you should consider attending a marketing retreat:
1. Meet New People And Networking Opportunities
One of the biggest benefits of attending a marketing retreat is the opportunity to meet new people and network with potential clients, partners, and influencers. You never know when these encounters might lead to a partnership or collaboration down the line.
Marketing retreats are also great places to find out what's happening in the industry. In recent years, the world has seen a rise in marketing conferences and events geared toward specific industries. These include digital marketing, social media, content marketing, brand management, customer service, and many others. By learning about the latest trends and best practices related to your industry, you can stay up to date on what's going on in the marketplace and take advantage of any upcoming changes at the same time.
2. Expand Your Knowledge Base And Learn From Other Experiences
Another benefit of attending a marketing retreat, especially one hosted by a reputable organization, is the chance to expand your knowledge base. The speakers and instructors at these events typically bring their own unique perspectives and expertise to the table. Plus, they often present different topics every year, allowing attendees to explore a variety of issues and learn more about them.
Marketing conferences offer a great opportunity to network with industry experts and build relationships with fellow marketers. These kinds of connections are invaluable because they can help you land new clients, find out what's going on in your field, and keep you informed of any changes in regulations or best practices.
3. Gain Insights Into How Others Are Doing Things
A third reason to attend a marketing retreat is to get insight into how others are doing things. When you compare notes with peers from around the country, you'll get an idea of what's working in your field and what isn't. For example, if you're struggling to create effective landing pages, you could ask someone else who's already developed successful ones. Or, if you've noticed a trend among your competitors, you could talk to them about it.
These types of exchanges not only give you valuable information that you can use in your day-to-day work, but they also allow you to develop an understanding of how other professionals approach certain problems. This helps you become a better marketer overall.
4. Up-Level Your Skills
In addition to gaining insights into how other people are approaching similar challenges, marketing retreats provide opportunities for hands-on training. Some companies host classes during the event where attendees can practice skills like email marketing, video creation, web design, and social media marketing, just to name a few. If this sounds appealing to you, make sure to attend a retrea early so you don't miss out on the class of choice. 
5. Connection To Others = Connection To Self 
The final benefit of attending a marketing conference is the ability to connect with others. Being surrounded by like-minded individuals makes it easier to tap into your creativity, motivation, and confidence. It also gives you the chance to share insights and lessons learned from your own experiences with those who have similar backgrounds.
As a result, you'll be able to apply what you've learned to your own business, which will ultimately make you a stronger marketer. 
READ ALSO:
Conclusion
Whether you choose to attend a marketing conference as a speaker, participant, or both, there are many benefits associated with such events. By engaging in networking activities and sharing ideas with other marketers, you'll quickly gain new insights and improve your professional development.
If you decide to attend a marketing meeting, then it's important to plan ahead. Make sure you know the dates and location before you register. Then, take advantage of the free time available after the meetings to engage in some additional networking.