SEO (Search Engine Optimization) is the process of getting your website to rank higher in search engine results pages like Google, Bing and Yahoo! When it comes to SEO, there are many ways that you can improve your rankings or even get them to stay at a certain level.
SEO is not an overnight job. While you might be able to find quick fixes for technical issues with your site, long-term SEO success requires constant monitoring, maintenance, and optimization. Fortunately, there are tools available to help you do this. 
SEO is an ongoing process, so don't expect to see results right away. You'll need patience to wait for your efforts to pay off. The good news is you're probably already on the road to improvement because most sites have some form of issue preventing them from reaching their full potential. If you follow these steps, you'll be well on your way to creating a better user experience so that visitors will return again and again.
What Is SEO Maintenance?
SEO maintenance is an ongoing process that involves the regular upkeep of your website in order to keep them fresh and relevant for search engines. 
SEO maintenance is a practice that can help your website stay at the top of search engine results pages (SERPs). It's important to keep your site updated and fresh with new content on a regular basis, but it's also important to create a strategy for when you don't have time or resources to update your site.
SEO is one of the most effective ways to get organic traffic from Google. The problem is, it takes a lot of time and effort to rank high on Google. It's also very competitive nowadays. That's why maintaining your SEO ranking is important.
 Why Is Ongoing SEO Maintenance Needed?
Ongoing SEO maintenance is needed because it helps to keep your website current and relevant to users. As much as possible, you want to make sure that your website looks great, works smoothly, and has clear navigation. This ensures that people will come back to your site regularly.
As mentioned earlier, SEO is a highly competitive game. 
You've got to work hard to make sure your website gets noticed by people searching online. This means that you need to constantly monitor your SEO strategies and ensure that they remain up to date, relevant, and optimized.
In addition, there are always new updates being released by Google, which can affect how your website ranks. Your goal should be to stay ahead of the changes.
7 Tips To Maintain SEO Ranking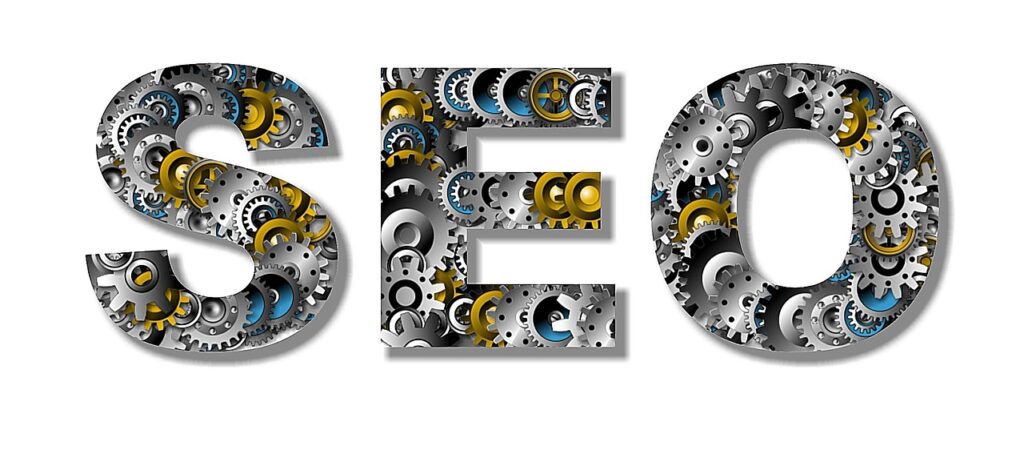 Here are seven tips for improving your SEO:
1. Run A Site Audit
A site audit is a good place to start if you haven't done any SEO maintenance before. 
The first step towards improving your SEO is to run a site audit. A site audit allows you to identify any issues with your site that may prevent it from performing optimally.
Your first step is to run a site audit. There are lots of free audits available online. Just enter your URL into a tool like SEMrush or Ahref. These tools will perform the audit for you and give you detailed reports about any problems found.
Regular site audits are an ongoing SEO task that should be done regularly. A lot can change on a web page in a short time that could slip through the cracks. Regularly running a site audit helps identify technical issues that need fixing, such as 404 errors, missing image alt text, broken links, and more. 
2. Check For Broken Links
Another big part of SEO is making sure that your site has no broken links. 
This includes things like internal links within your own site and external links pointing to other websites. When your site has too many broken links, you won't rank as high as you should.
To check for broken links, use a tool like Ahref. Make sure to crawl your entire site using this tool. You can then see what pages aren't linked correctly. Fix these broken links so that your rankings improve.
Broken links hurt your SEO, especially if you have a large number of them. If you find yourself struggling to maintain a healthy link profile, consider hiring an SEO professional to do some link building for you.
3. Update Content Frequently
One of the best practices for getting more traffic is updating your site frequently with new content. New content attracts readers and encourages them to share your posts. 
One of the best ways to maintain your SEO ranking is to continually add new content to your website. If you have old articles that haven't been updated in over years, they are going to look outdated and out-of-date.
Content should be updated regularly to reflect new information and changes in SEO strategies. The old content may still be useful in some form, but you need to make sure that it answers all the questions and provides the same value as the newer content.
If you do decide to update older articles, make sure to include new information alongside them.
4. Review your Robots.txt
Robots.txt files are used to tell search engines whether or not a certain page is allowed to be crawled by robots. 
You want to keep your Robots.txt file up to date at all times. This ensures that your website isn't blocked by bots and indexed properly.
Robots.txt is a text file used to control how web crawlers access your website. You can use robots.txt to tell search engines to ignore certain URLs or to stop indexing pages. This prevents them from accessing these pages when you're making changes to your site.
5. Optimize Your Page Titles & Descriptions
Page titles and descriptions play a huge role in how well your site ranks in search results. In order to rank higher, you need to optimize both of these elements.
Page titles are what end users will see first when browsing. They should contain keywords that match the content of your post.
Descriptions help Google determine which content on your site should rank higher than others. It is important to write detailed descriptions because they show up right below each result in search engine results. These descriptions should include keywords relevant to the user's query.
Another important step is to make your meta titles and descriptions current, describe what information you have to offer, and are short enough to fit into most browsers' window widths. You don't want to overload people with long titles and descriptions.
6. Improve Your Website Speed
Your website speed plays a big part in determining whether or not people stay on your page. A slow loading time means less conversions, fewer leads, and lower sales.
To improve your website speed, you need to focus on reducing the size of images, optimizing your server for better response time, and minimizing the amount of JavaScript, CSS, and HTML code on your site. Reducing image sizes reduces the strain on the server, so your website loads faster.
7. Keep Up With Trends
SEO trends come and go all the time. Some are popular now, while others fade away quickly. The most successful companies know when to adjust their tactics to keep up with changing trends.
When it comes to SEO, there is no one way to get ahead of the competition. Whether you're using white hat techniques or grey hat methods, you always need to adapt to the latest SEO trends.
Conclusion
There are many things you can do to maintain the ranking of your website. If you follow these tips, you'll be able to achieve success over time.
If you have any questions about this article, please leave it in the comments below! I'd love to hear some feedback about my article.