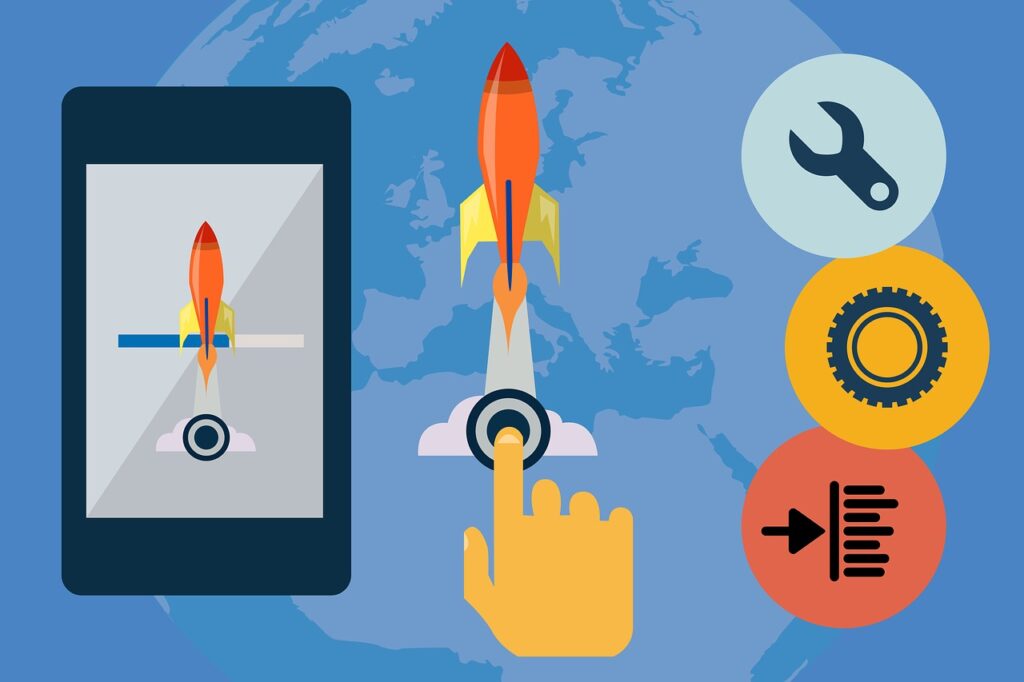 Are you working on a new product launch? Are you worried about how much awareness you might be able to generate for your upcoming product launch? Well, worry no more because I've got some great ideas for you.
A marketing campaign is only effective if your audience knows about it. This means that having a solid plan for increasing awareness for your product is crucial. 
Getting new customers is tough. And once they've acquired them, keeping them engaged is even harder. That's why it's important to get their attention early and let them know about your upcoming launch.
7 Steps To Help Increase Awareness For An Upcoming Product Launch
To increase awareness for your upcoming product launch, follow these 7 steps:
Step 1: Set Your Goals
Before we jump into the tactics, it's important to set goals. You want to make sure that you're setting realistic expectations. If you have an unrealistic goal in mind, then you'll probably end up disappointed with the results. So before you do anything else, take time to write down what you hope to achieve by increasing awareness for your upcoming product release.
Before you begin any marketing campaign, set some goals. When planning a promotional strategy, figure out what you want the outcome of this campaign to be. Are you looking to generate more leads? Do you need to create brand loyalty? Whatever your goals are, make sure that they are clear and measurable.
Step 2: Choose The Right Platforms
Now that you've written down your goals, you can start thinking about where you should focus most of your efforts. There are several platforms available to help you spread the word about your upcoming product launch. Some of the best options include:
Social Media – Facebook, Twitter, Instagram, etc.
Email Marketing – Send emails to your subscribers or potential clients
Search Engine Optimization (SEO) – Make sure your website is optimized so that people can find you when they search online
Content Marketing – Create content that will help educate your target market about your upcoming product launch
Make sure that you choose the right platform for each type of message that you wish to communicate. Each platform has its own unique strengths and weaknesses. Take advantage of those strengths while avoiding the weaknesses. Once you decide which platforms to use, you can move on to step 3.
Step 3 : Develop A Plan Of Action
Once you have identified your platforms, now comes the hard part; developing a detailed plan of action. Before you start implementing your plan, answer the following questions:
Who is my ideal customer?
What information do I need to provide to attract them?
How much money do I need to spend per day/week/month?
What resources do I need to complete my plan?
How long will it take me to implement all of my plans?
Can I expect to see immediate results?
Is there anything special that I need to consider before starting?
Developing a plan of action will ensure that you don't waste any precious resources. It also helps you identify what may not work as planned. By answering these questions before beginning your promotional campaign, you'll save yourself valuable time and money.
Step 4: Create A Landing Page
The next step is to create a landing page that will help you reach out to potential customers.
Your landing page should be simple and easy to navigate. You want to make sure that visitors are able to easily read your product information. Having a clear call to action is essential. The landing page should include a short description of your product, pricing, contact information, and links to your social media accounts.
Landing pages are very important because they allow you to collect leads and track conversions. They also give you the ability to measure the success of your marketing efforts.
Step 5: Set Your Budget And Time Frame
Now that you've developed your strategy, you need to set your budget and timeline.
It's important to understand that promotional campaigns take time. While some products may only require a few days to get off the ground, other products may require several months of promotion. Depending on how large your audience is, your budget may vary from $100 to thousands of dollars. But no matter what your budget is, you need to be realistic when setting it.
Once you determine your budget, you can then set an end date for your promotional campaign. Some products will benefit from long-term promotions while others will require quick turnaround. When deciding on your timeframe, remember that the longer you promote your product, the better chance you have of converting sales into profits. 
Step 6: Start With Small Scale Testing
When you first begin your promotional campaign, try using small scale testing. This allows you to test different methods of promoting your product without investing too many resources. For example, if you're working with social media, you can simply test posting at different times of the day. If you're doing email campaigns, you can send a few messages to your subscribers or clients to gauge their interest level.
If you notice that one particular method isn't producing the desired results, you can adjust accordingly. However, always keep in mind that the goal of your promotional campaign is to increase awareness for your new product. So even though you may initially experience lower than expected numbers, over time, more and more people will learn about your product and become interested.
Step 7: Implement Your Promotional Campaign
Now that you've decided on an effective strategy, it's finally time to implement it! You've done all the groundwork by choosing the best platforms and developing a plan of action. All that's left is to execute your plan.
The most important thing to remember when launching a promotional campaign is to be patient. Remember that this is a marathon, not a sprint. While you want to make progress every day, you should never feel discouraged. Be persistent, but realistic.
You must also recognize that success takes time. In order to reach your goals, you must continually tweak your marketing efforts until you find the perfect mix of strategies. It's not uncommon to encounter unexpected roadblocks along the way. When this happens, don't get frustrated. Instead, analyze why things didn't go exactly as planned and then come up with a solution.
It may seem like a daunting task to launch a successful promotion campaign, but once you start executing your plan, you'll quickly realize how easy it really is. As long as you follow our steps above, you'll be able to increase awareness for your upcoming product launch within the shortest amount of time possible. 
Conclusion
There are countless ways to market your product, so we hope that this article has given you a good starting point. We recommend following these seven steps whenever you're ready to launch a new product, service, or brand. By implementing them early, you'll ensure that your promotional campaign goes smoothly, helping you meet your business objectives.
By following these simple 7 steps, you'll be well on your way to increasing awareness for your upcoming product release.
We would love to hear from you! Please share any comments, suggestions, or feedback in the section below.