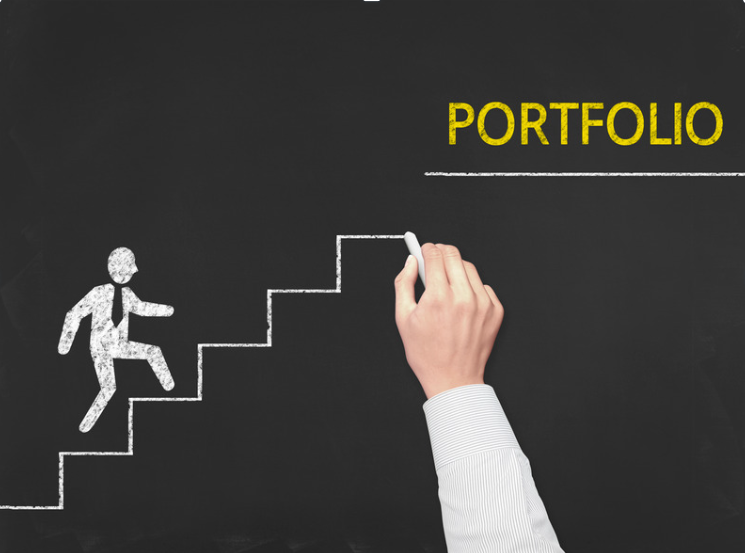 Freelance jobs are becoming more and more common nowadays. There are thousands of websites where you can post your services and start working immediately. The problem is that finding good freelance projects is harder than ever before.
To become a successful freelancer, you need to have your own personal brand. This means creating a unique identity and promoting it through social media channels. Here's how to build your portfolio and attract potential clients.
What Is A Freelance Portfolio?
A portfolio is an organized collection of work that demonstrates your ability to produce high quality results for clients. It contains samples of your best work, client testimonials and information about you.
A freelance portfolio is a collection of work samples from previous jobs that demonstrate your skills. If you want to show off your talents, create a portfolio using images and text. Include links to websites where you've worked, and describe what you did at each job. Make sure to include any projects you've completed recently, since employers like to see how much you've improved.
If you want to be seen by the right type of client, then you'll need a website full of examples of your work. Some people use their blog or Facebook page as a place to showcase their talent, but if these aren't professional enough, they won't impress anyone looking for work.
You need to make sure that all of your work has a consistent look and feel, so choose images carefully. Pick something that represents you well, and that's easy on the eyes. Avoid overly bright colors, too many fonts and cluttered layouts. Use simple, clean images with one or two main subjects.
The content should be written in a way that will catch the attention of visitors. Start with a headline, followed by short paragraphs describing the project. Create a call-to-action (CTA) button that encourages readers to contact you. Add a link to your website or social media pages so that visitors can learn more about your business.
When writing your description, think about what makes you different from other freelancers. What sets you apart from others who might also do this kind of work? You need to write about what you're offering and why someone would hire you over another freelancer.
READ ALSO:
What To Do If You Don't Have A Portfolio As A Freelancer (7 Tips)
1. Write About Yourself And Your Business
As a freelancer, you need a strong online presence. Start by building up your LinkedIn profile, which includes a summary section where you can tell prospective clients a little bit about yourself.
Write about your experience in the field. Tell them what you've done in the past, and what you'd like to achieve in the future. Explain what motivates you to get involved in various projects, and what drives you to succeed.
2. Showcase Work That Highlights Your Skills
After you've built up your LinkedIn profile, you need to start showcasing your work. Focus on showing off your best work, rather than just posting random examples. Choose only those that highlight your skill set.
Always showcase your work in its most polished form. Be prepared to answer questions about it, such as whether you used certain software, or created it in a particular style. This gives potential clients a chance to learn more about you, and provides them with a reason to hire you.
3. Tell Clients How To Contact You
Tell them how they can reach you, including e-mail addresses, phone numbers and social media accounts. Also include information about when you're available, and whether you have a fixed price or hourly rate.
4. Be Professional On All Of Them
Professionalism matters in every aspect of life. It's important to be professional in everything you create, Make sure that the wording is clear, the design is neat and tidy, and your photos are high quality.
By being professional you will not only help yourself stand out from the crowd, but you will also attract better paying customers.  
5. Promote Yourself Through Social Media
Create a Twitter account, Facebook page, Instagram account and maybe even a YouTube channel. Each social media platform is designed to help you promote your business.
Use Twitter to share information about your company and engage with followers. Share articles related to your industry, such as tips, news and trends. Answer questions from people interested in learning more about you and you can do.
Facebook and Instagram are both great places to post pictures of your work. This helps potential customers understand what you're capable of doing.
Make sure that all of your social profiles have a consistent theme. Choose a few images that represent your brand, and don't change it often.
6. Offer Discounts For Referrals
Offering referral discounts is one way to build relationships with clients. Give them something extra if they refer you to their friends or colleagues. Ask for feedback after each project, so you can improve your skills.
7. Be Eager and Humble
You don't want to come across as conceited or arrogant, but at the same time, you shouldn't be afraid to do business either. Being eager to find new clients means you'll be willing to put in extra effort to improve your portfolio, and that will inevitably lead to success.
Conclusion
Hopefully this article has helped you gain some insight into freelancing. We hope that by following these 7 tips, you can begin building your freelance career today!
If you have any question or comment, please leave us a message below.
Thanks for reading!