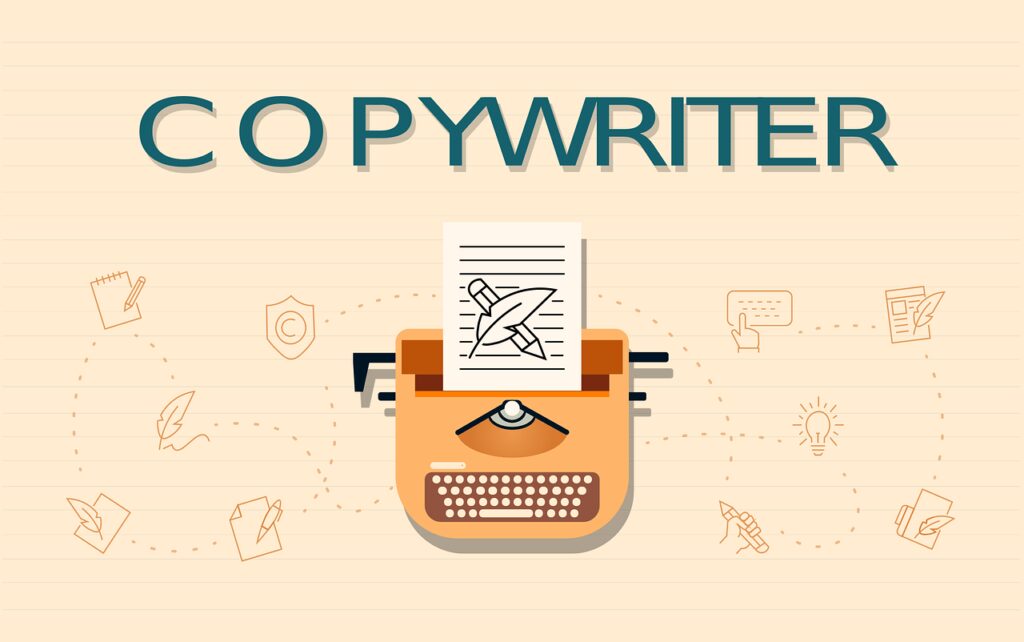 Copywriters are professionals who write content for websites, blogs, emails, social media posts, brochures, advertisements, etc. They are responsible for creating compelling messages that attract readers or viewers.
You've got a great idea or product, but no one knows about it. Maybe you don't even have the time to write copy. Or maybe you're not sure who would be interested in your product. Whatever the case might be, having a good copywriter on board can really boost sales.
A good copywriter can boost your sales by writing eye-catching headlines that grab attention. The trick is finding someone who has the skillset to create high-quality content that helps your brand stand out from competitors.
A well written piece of marketing material can go a long way towards convincing potential customers to purchase your product or service. If you want to get the most out of your web presence, you should invest in professional copywriting services.
15 Reasons Why You Need a Copywriter For Your Business (And How To Find One)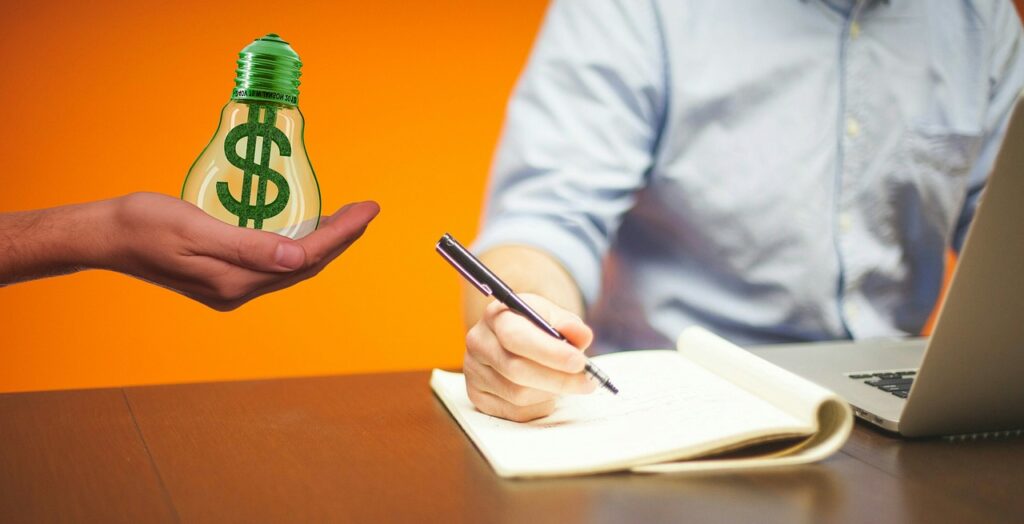 1. To Boosts Sales With Headlines That Grab Attention
If you're selling products and/or services online, then the first thing people will see after they land on your website is your headline.
Headlines make all the difference when it comes to conversions. A bad headline can turn off prospects before they ever discover what your business does. On the other hand, a great headline can help convert more visitors into customers. 
2. To Communicate Your Brand Message Effectively To Your Target Audience
Whether you're an e-commerce store, a SaaS provider, or any other type of business, effective communication with your target audience is key.
In order to do this effectively, you need to know what your message is and how best to communicate it to audiences, whether that's through email campaigns, blog posts, or landing pages. A good copywriter will understand your business goals as well as your target audience. This will ensure that their messaging aligns with both. This is a great way to convey your message clearly and persuasively.
3. To Develop Marketing Strategies That Are Aligned With Your Business Goals
Having a clear understanding of your business goals is essential if you want to develop successful marketing strategies.
The truth is, there are many things that influence your sales success besides simply knowing what your message is. Whether you're promoting a new product launch, or looking to increase traffic to your existing website, a good copywriter can assist in developing marketing strategies that support your business plan and ultimately lead to higher conversion rates.
4. To Create Content That Is Informative, Engaging, And Consistent Across All Channels
When it comes to digital marketing, consistency matters.
This means that your content must look consistent across all channels—whether that's via email, mobile apps, and so forth. Having a single voice in your company is important because it allows you to connect with your audience on multiple platforms.
5. To Help Build Trust With Customers
If you have a direct-to-consumer business, then having a strong relationship with your customer base is vital. Building trust between yourself and your customers is one of the biggest challenges that businesses face today. But a good copywriter will be able to create content that builds trust by providing useful information about your products and services.
6. To Make Sure That What You're Saying Is Being Heard And Understood
Your message needs to be heard and understood. If not, then it won't matter how much money you spend on advertising, social media, and so forth.
A good copywriter understands this and knows how to write messages that resonate with your audience. They also know how to use different types of writing styles in order to get the most out of them.
Inbound marketers often focus too much on what they want to say and not enough on why people should care about what they are saying. This is where copywriters come into play. Copywriters understand how to communicate effectively. They know how to translate complex ideas into simple language and make sure that the message is clear and consistent across all channels.
7. To Increase Engagement And Conversion Rates
Content isn't only for providing value to your customers; it's also used to keep them engaged.
Whether that's through an email campaign, social media post, or even a web page, you need to provide engaging content that keeps your readers interested. In other words, you need to convince them to take action.
A good copywriter will make sure that their content does just that to increase conversion rates.
8. To Convey The Right Tone Of Voice At Any Given Time
"Tonality of voice" refers to the way that you speak when communicating with someone. A copywriter who specializes in tone of voice will help you develop a unique style that suits your brand, product, and service.
They will do research to find out which tone of voice will work best for you at any given time. This includes researching your competitors, as well as understanding what makes each of them successful.
9. To Write Copy That Makes People Want To Read More
You might think that writing compelling content is enough, but there are many ways that you can go above and beyond. One such example is using images and videos to complement your written content. These two components are crucial to the success of any piece of content.
Any copywriter will know how to incorporate these elements into their pieces in order to attract the attention of potential clients.
10. To Grow Your Brand Awareness
When you start a new company, you don't always know exactly how big your reach will be. It takes some time before you see if your efforts pay off.
But once you do start seeing results, you want to ensure that you continue to grow your brand awareness. A good copywriter knows how to craft messaging that resonates with your target market and grows your business.
11. To Establish Authority Around Your Industry
One thing that sets apart businesses like yours from others is that you have something special to offer. This means that you have a niche to fill.
If you aren't careful, however, you could lose sight of your niche and end up competing with everyone else instead of focusing on what makes you special.
A good copy writer will help you define your niche so that you can establish authority around it. They will also help you create messaging that appeals to your target market while being true to your brand identity.
12. To Increase Transparency
Transparency is one of the most important aspects of business today. You need to be open and honest with your audience so that they feel comfortable trusting you.
A good copywright will help you promote transparency by helping you write clear, concise messages that people can understand. They will also use strategies to get your message across without sounding too salesy.
13. To Improve Search Engine Rankings.
Writing quality content is also important because search engines like Google rank pages higher if they find them relevant to topics that people are searching for.
By hiring a copywriter who has experience with SEO, you can improve the rankings of your site when people type keywords related to your industry into search engines. This brings more traffic to your website and increases conversions.
14. To Get Backlinks From High-quality Websites
One of the biggest benefits of having a backlink from a high-authority website is that it helps drive organic traffic to your own site.
This means that getting links from websites that share similar values and interests as you will boost your own ranking.
A good copywriter understands how to build relationships with other sites within your industry, which allows you to get backlinks from high-authority sources. 
15. You Get Maximum Return On Your investment
Whether you're an ecommerce store owner, a B2B company, or even a small business, hiring a professional copywriting service is one of the smartest investments you can make for your online presence, brand awareness, and overall growth.
As we mentioned earlier, a copywriter can help you build trust with your audience, improve search engine rankings, boost conversions, and more. These benefits will pay off over time and allow you to maximize your ROI.
How to Find Your Perfect Copywriter
How do you find a great copywriter who understands your brand and has the ability to convey its message through writing? This is a question I get asked often.
I've worked with some awesome writers over the years, but they weren't always able to capture my vision. They had their own ideas and visions for my brands, and those didn't align with mine. The result was subpar content that wasn't aligned with my brand or audience. I knew I needed someone who understood me, my brand, and my audience. Someone who would work closely with me to create high quality content that would resonate with them.
Finding a copywriter who knows your brand inside and out is crucial. If they don't understand your target audience, then they won't be able to write about things that matter to them. And if they don't care about your brand, then they'll never be able to communicate your vision clearly.
Copywriting is one of the hardest jobs out there. There are plenty of writers out there who are willing to take your money, but they don't deliver quality content. Writing is one of the hardest professions in the world. The reason why is that writing requires both creativity and technical skills.
You need to have clarity on what you want your copy to accomplish before you start looking at potential copywriters. What does success look like for your business? Are you aiming to increase sales, or attract new customers? Do you just want to inform people about your products and services? Or maybe you want to generate leads by providing value first and foremost.
If you're looking for a copywriter who's going to give you amazing results, here are four steps to finding an expert copywriter.
4 Tips to Find the Best Copywriter for Your Business
1. Know What Type Of Copywriter You Want To Hire
There are different types of copywriters: bloggers, social media experts, content marketing experts, etc.
When hiring a copywriter, you should know what kind of content you'd prefer from them. Do you want them to write blog posts for you? Write press releases? Create social media content? Whatever type of content you want them to produce for you, let them know upfront.
2. Always Review The Copywriter's Portfolio For Samples Of Their Work
A good way to determine whether or not a copywriter is right for you is to see her previous work. Read through their past copy and see if they appeal to you. Does it feel authentic? Does it feel fresh? Does it feel creative? Do you feel like you could use these concepts in your own business?
3. They Should Be Well-versed In Your Industry
Your copywriter should understand your industry, so they can write about topics that are relevant to your niche. Don't hire a writer who doesn't know anything about your industry.
It's also important that they understand your audience and what they expect from your website. Afterall, they're the ones who are going to read whatever you put up on your site. So make sure they know your audience and what they need from your website.
4. Decide On the Skill Level You Need
Lastly, decide on what skill level you need from your copywriter. Do you need someone who has great writing skills? Do you need someone who can come up with unique ideas? Do you need someone to help you craft your message into something that will engage your readers?
The answer to this question depends on your budget and goals. Whatever the case may be, you must decide to find out what sort of experience you need from your copywriters before deciding to hire them. 
Conclusion 
A lot of businesses fail because they don't have a clear message or direction. If you want to succeed, you need to be clear about who you're trying to attract, why they should care, and how they'll benefit. This requires a well-crafted copywriting strategy.
You need a good copywriter if you want to generate more leads and increase conversion rates. But it's also important to hire an experienced copywriter who understands your audience and what they want from you.