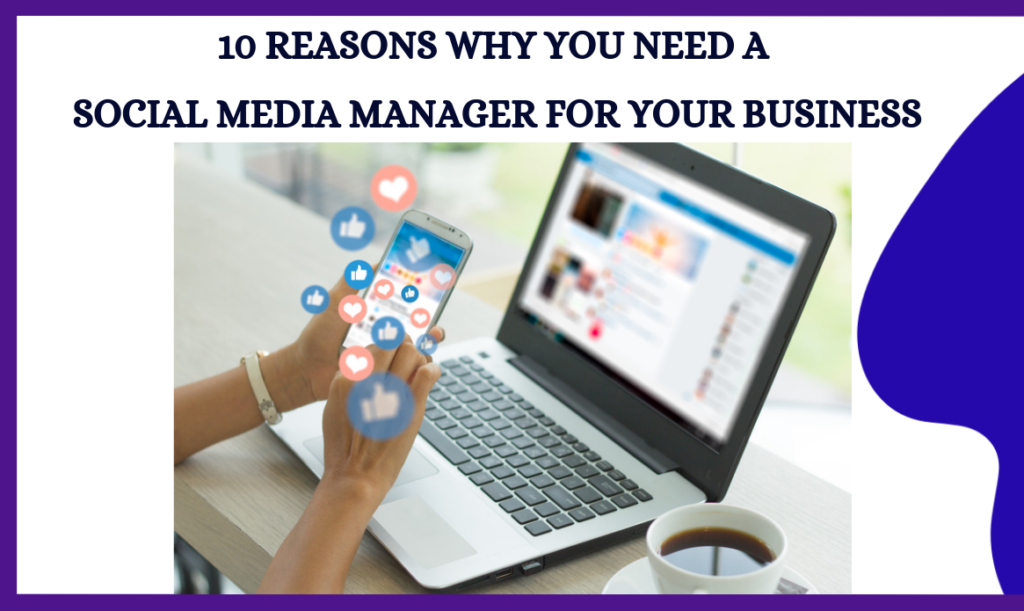 Social media has become a huge part of our lives, and it is no surprise that businesses are now using social media to promote their products and services. However, many small business owners don't have the time or resources to manage all aspects of their social media marketing campaigns. This can be extremely frustrating for them because they want to make sure their brand is represented in an effective way on social media platforms so that they can reach more customers.
Social media has become a powerful tool for businesses looking to connect with their customers and prospects. When it comes to marketing, there is no denying that social media has become a major tool for businesses today. Whether it is Facebook, Instagram, Twitter or LinkedIn, these platforms have helped businesses reach out to their target audience in ways never before possible as they allow companies to reach millions of potential customers at once. The key to success on any of these platforms is having the right tools at your disposal. One of those tools is a social media manager.
Who Is A Social Media Manager?
A social media manager is an individual who manages all aspects of a business's presence on social media sites such as Facebook, Twitter, Instagram, etc. They are responsible for posting content, managing comments, responding to customer service inquiries, creating and maintaining relationships with other users, and more.
Social media managers are professionals who help businesses manage their online presence across multiple social networks. They also provide valuable insights into your audience and what content works best for your company, which helps you make better decisions about how to market your brand.
A good social media manager will help you with everything from creating your content strategy to managing your social media accounts to its overall performance.
If you want to see your brand reach its full potential, you need to hire a professional social media manager, one who can take care of everything from scheduling posts, monitoring comments, engaging with followers, and much more.
Recommended: Tips For Successful Small Business Content Marketing
10 Reasons Why You Need A Social Media Manager For Your Business
So let's get down to the reasons why you should hire a social media manager:
1. To Grow Engagement
One of the most important things a social media manager does is grow engagement. By growing engagement, we mean increasing likes, shares, and comments on your posts. 
A good social media manager knows how to engage followers. He/she understands what kind of content gets the most engagement and uses this information to create engaging posts.
An effective social media manager must be aware of all aspects of their company's operations, including its products and services. They should also understand how the sales process works so that they can respond appropriately to customers' inquiries and concerns.
By hiring a social media manager, you get someone who is well-versed in all aspects of your company. As a result, he/she will know exactly what content resonates with your customers and prospects and can use that knowledge to increase engagement.
2. To Reach New Audiences
The goal of every business is to sell more products and services. If you want to increase sales, then you need to expand your customer base. That means reaching new people.
A good social media manager can do just that by getting your brand in front of new audiences, to whom you might not otherwise be able to reach. By hiring a social media manager to work on your account, you can gain access to many different groups of people who would not normally hear about your brand.
Your social media manager has to try different tactics to find out which ones work and which don't. This way, he/she will learn which strategies resonate with certain types of audiences. With this knowledge, he/she will be able to develop a plan for targeting new audiences and generating leads.
3. To Increase Qualified Traffic To Your Website
Social media managers have a comprehensive knowledge of how social media works. They understand how to attract followers and drive traffic to their clients' websites. These individuals are able to reach out to thousands of people at once through various social networks to promote their client's website or blog.
They know how to build an audience and convert them into paying customers. In other words, they know how to generate qualified traffic to your site.
4. To Create Content That Resonates With Customers
Content marketing is an essential part of any digital marketing campaign. It helps businesses build trust with prospective customers and establish themselves as industry leaders.
With the right content, you can even turn strangers into loyal customers. The best social media managers are experts at crafting compelling content that attracts attention and encourages readers to share it.
By creating great content, you'll be helping your customers make better decisions when choosing a product or service. And if they like the quality of your content, they're likely to buy from you.
5. To Improve Customer Service 
If you're customer service sucks, no one will ever become a long term customer. Good social media management involves listening carefully to your customers.
Social media managers have become increasingly important to many businesses. They act as liaisons between companies and their customers. Their job is to make sure that all customer service questions are answered quickly, efficiently, and effectively. As such, they play an integral role in the success of every company.
Customer care involves interacting with customers online through social media channels like Facebook, Twitter, Instagram, etc. Social media managers understand the psychology of customers and how to interact with them in a positive manner as they also need to understand the different types of customers and how to best engage each type.
Social media managers are always ready to respond to questions and comments on social media platforms. Most customers will recommend a brand to their followers if they receive great customer care that makes them feel valued and appreciated.
READ ALSO:
6. To Boost Your Sales
A good social media manager knows how to use social media to sell products and services.
Social media is often thought of as a marketing tool, however, it can actually be used as a sales channel too, especially if you take advantage of its ability to connect consumers with brands.
A professional social media manager can use social media to create buzz about new products, launch promotions, and increase engagement for existing products. If you do this well, you can boost sales and grow your business.
7. To Increase Brand Awareness
Social media managers help brands get noticed. They create awareness campaigns that let consumers see what your company stands for.
Your brand awareness is the perception that people have of your company. It's the first impression people form when they hear about your business.
When you're trying to build a strong brand image, it's essential that you use all available avenues to market yourself. Social media managers do just that.
8. Increased PR Opportunities
There are lots of PR opportunities on social networks and a good social media manager will be able to take advantage of them for you so you can grow your presence even further. Your social media manager could be the key to getting more exposure for your business.
A good social media manager knows how to leverage PR opportunities. This means getting press coverage by promoting newsworthy information about your company.
9. To Help Manage Multiple Accounts
Social media managers are responsible for managing multiple accounts. Their work is to ensure that all of your social media profiles are up-to-date and optimized for maximum performance.
This includes ensuring that your website is updated regularly, that your social media pages are active, and that you're posting relevant content on a regular basis.
With the increase in competition on social networks among companies, having a well managed social media team ensures that your business has a consistent look across all platforms and keeping your brand at the forefront of your audience's mind.
10. To Beat Your Competitors
It's not enough to simply post quality content on social media. If you want to win over your competitors, you'll need to beat them at their own game. That's where a good social media manager comes in handy.
Social media managers are always seeking out new ways to promote their clients' businesses. They research your competitor's strategies and tactics so that they can implement similar ideas for your business.They'll then use this information to help you grow your business.
When you hire a good social media manager, you'll find that they've got plenty of experience in beating your competitors.
Why Is Social Media Important For Businesses?
Social media is important for businesses because it allows them to connect with customers directly. This means they can provide valuable information about their business, such as product updates and promotions. By interacting with customers through social networks, businesses gain valuable insights into consumer behavior. This allows them to create better products and services.
Why Is Having A Social Media Manager Important?
Having a social media manager is important because they help you create a plan for your business's social media presence. They also help you monitor your social media channels, respond to customer comments, and manage your online reputation.
How Do I Know If I Need A Social Media Manager?
The best way to know if you need a social media manager is to ask yourself these questions: Are you using social media for business purposes? Have you been successful with your current social media strategy? Does your company want to use social media to attract new customers? If you answered yes to all three questions then you should hire a social media manager.
Conclusion
If you're looking for someone who can manage your social media channels, look no further than an experienced social media manager.
Good social media managers know how to communicate effectively with customers and prospects through social media. They also know how to drive traffic to your site and convert visitors into leads and customers.
So if you're ready to start growing your business using social media, i advise you to hire a professional social media manager.