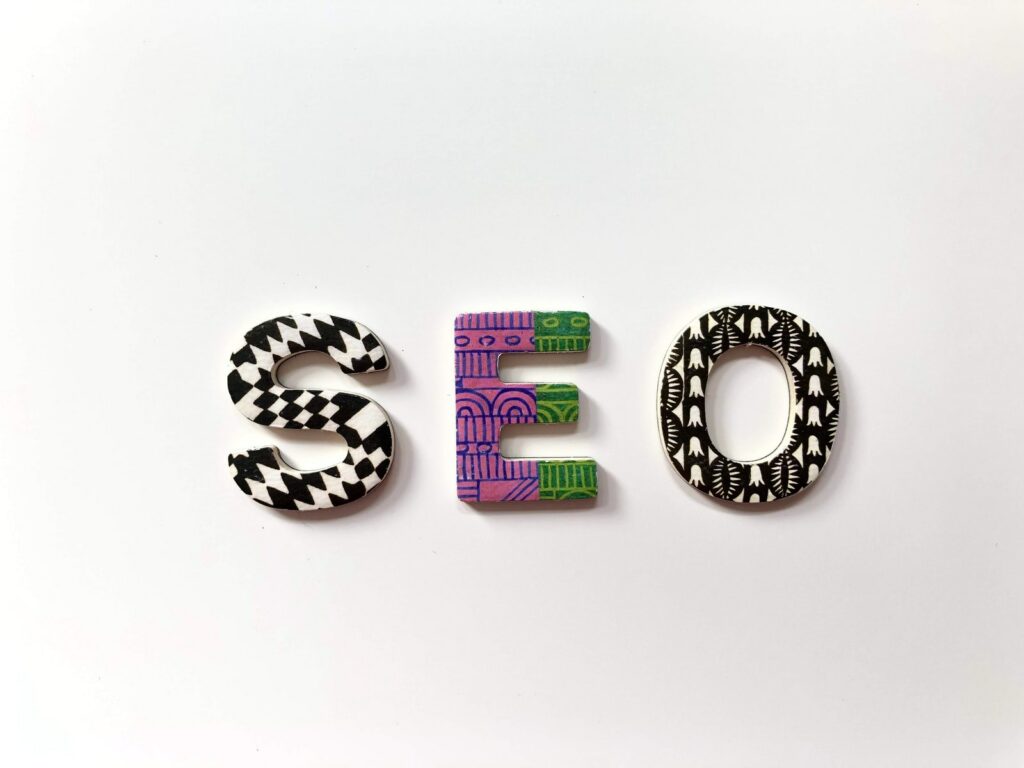 SEO (search engine optimization) is the practice of optimizing your web pages to rank higher in search engines. This way, you can attract more customers and gain more visibility. If you want to succeed in today's competitive marketplace, you must optimize your site for search engines like Google or Bing.
SEO has become a necessity for every business owner who wants to reach out to their target audience. It will help you create an online presence that would drive traffic and convert visitors into leads. This article will give you a list of reasons why you need to implement SEO strategies on your website.`
15 Reasons Why Your Business Needs SEO
1. Increase Visibility Online
The first reason why you should use SEO services is because it increases your visibility online. When people search for certain keywords related to your industry, they'll find your website at the top of the results page. If you don't have any SEO strategy implemented yet, you may be losing potential clients to your competitors who do.
If you are looking to sell something online then you should start by creating a good landing page. Landing pages are the first step towards capturing prospective buyers and converting them into clients. A well-optimized landing page will help you get better rankings in search engines such as Google.
2. More Traffic Means Higher Conversions
Having a website with high conversion rates is another way to improve your sales. Organic traffic comes from people searching for specific terms on a search engine. These visitors are usually interested in purchasing a product or service. They already know what they're looking for so if you provide relevant information about your products or services, you'll increase conversions.
Higher traffic means more potential clients. When people visit your site , they're often ready to buy from you right away. However, if they can't easily figure out how to navigate around your website and find what they're looking for, they'll leave without buying anything. You can increase conversions by using optimized pages and implementing relevant content.
3. Attract New Customers
With SEO, you can attract new customers for your business. People use search engines like Google and Bing to look for products and services. They'll land on your site when they're looking for products to buy. By ranking high in these search engines, you'll be able to attract more customers.
4. Lower Bounce Rate
A low bounce rate means more potential clients. One of the most important metrics of a successful business website is its bounce rate. A high bounce rate indicates that your site isn't user friendly. In contrast, a lower bounce rate shows that your website is easy to navigate and doesn't require too much effort to browse through.
SEO brings qualified traffic to your site. The goal of SEO is to make sure that your website ranks high in search engines so that it gets found easily.
5. Improve Credibility
Another advantage of having a strong SEO strategy is that it improves your credibility. Clients trust websites with high organic rankings more than those that aren't ranked highly. With high organic rankings, potential clients will find it easier to make purchases from you.
6. Build Brand Awareness
Another benefit of having SEO implemented on your site is brand awareness. People who find your website through organic searches will see your company name prominently displayed on the results page.
When people see your brand name in the search results, they will associate it with quality products and services. Having a strong brand name will also grow your business faster. Potential clients will feel comfortable making purchases from you since you have a recognizable name that they know and trust.
7. Better Customer Retention
When you rank highly on a search engine, your customer base will grow quickly. The more traffic you receive, the more loyal your existing customers will become. This increases customer retention which is good for your business.
8. More Sales Opportunities
If you want to sell more products or services, then you need more leads. If you don't implement an effective SEO strategy, then your competitors will get all of the leads. But once you start getting higher rankings on search engines, you'll notice that more people are visiting your site. 
One thing that makes SEO so effective is its ability to boost sales. By getting high rankings in search engines, you will be able to attract more customers. They still see your website when they are searching for products or services similar to yours. In turn, these people will most likely visit your website and make purchases.
When people see your brand name in search results, they'll associate it with quality. This will make them trust your company even before they go through your landing page. They'll also know that they can rely on you and your product/service. As a result, you'll receive more sales.
9. Stay Competitive
The reason why businesses should invest in SEO is to stay competitive. When you have a great website, you stand out among other companies. It's one way to differentiate yourself from others. However, if you do not take care of your website's SEO, then it may be difficult for you to remain competitive.
You must remember that there are many other companies that provide similar services as you. So, if you want to keep up with their pace, then you better have a strong SEO strategy. Otherwise, you might end up losing business to them.
Small businesses often struggle to compete against large corporations because their online presence lacks visibility. One of the best ways to increase visibility and generate profits is by implementing SEO. SEO is a long-term process that requires patience and dedication. Small businesses shouldn't expect overnight success. Instead, they should aim at steady growth over time.
10. Increase Brand Awareness
A well-optimized website has the potential to help your brand gain recognition. A lot of people use search engines like Google and Bing to find what they're looking for. And when they land on your website, they will want to learn more about your brand.
This means you can create awareness around your brand without spending too much money. You just need to put in the effort to achieve high rankings on search engines. Once you get top positions on major search engines such as Google, your brand will automatically rise to fame.
11. Target Audience Locally
If you are running a local business, then you probably already realize how important it is to target your market locally. People who live nearby often prefer buying things from local stores rather than traveling far away.
By optimizing your website according to location, you can reach more people within your community. Most people won't travel outside their neighborhood unless they have no choice. Thus, having a localized website lets you tap into this particular market segment.
12. Expand Your Reach Globally
SEO isn't only useful for local searches. If you're planning to expand your business globally, then you should definitely consider using SEO. There's no doubt that international traffic plays an important role in any successful business.
In fact, having a global audience gives you the opportunity to sell products or services to customers all across the world. But you still need to optimize your website so that you can attract visitors from different countries.
13. Grow Revenue
.With the right amount of investment, you can grow revenue tremendously. Having a good SEO strategy helps boost your conversion rate. This ultimately translates to higher sales. In addition to driving traffic, SEO also boosts conversions.
14. Increase In Social Engagement
"Social engagement" refers to how much interaction you receive from social sharing sites. When you implement SEO strategies, you'll be able to drive more traffic to your website. This increases the chances of getting shared on social media platforms.
Social media platforms like Facebook, Twitter, Instagram, etc., play a huge role in marketing today. With social engagement, you can easily build relationships with your customers.
15. SEO Helps Businesses To Grow and Succeed
SEO provides an opportunity to build relationships with audiences, increase brand awareness, improve customer experience, and provide opportunities for businesses to grow and succeed. By implementing SEO strategies, you can effectively manage your online presence.
Conclusion 
Every business needs to invest in SEO because it has the power to change the course of your company. It makes sense to invest in SEO if you want to expand your business.