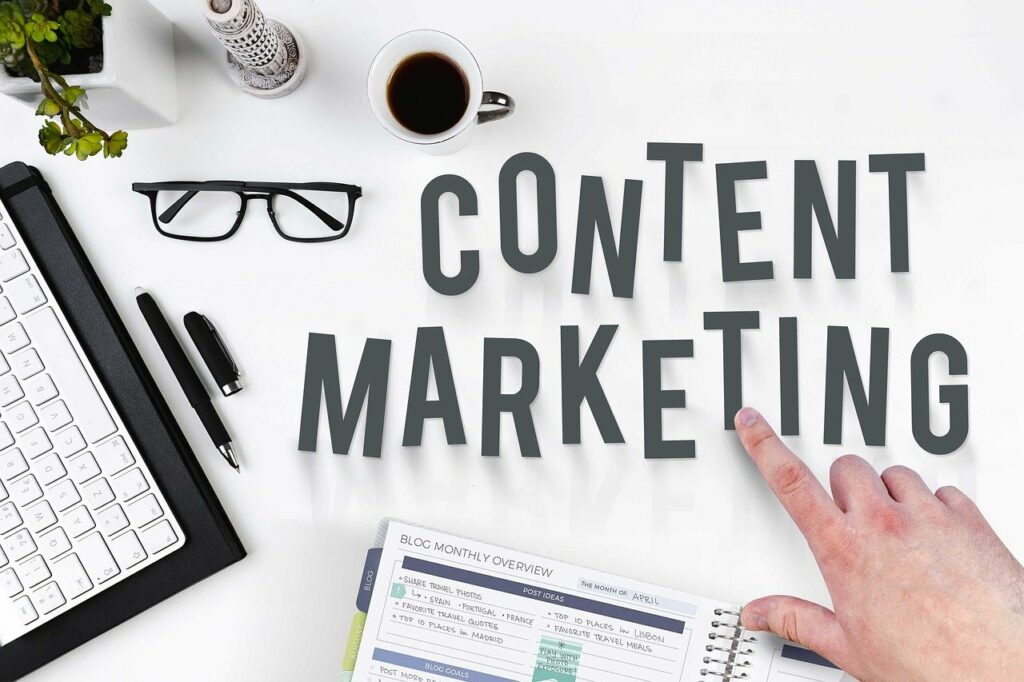 Are you looking for ways to improve your content marketing ROI? If yes, then these ideas might give you some insight into how to increase the return on investment (ROI) of your content marketing campaigns.
Content marketing is a powerful tool for businesses of all sizes. By creating high-quality, valuable content regularly, you can build trust with customers and attract new leads. This strategy also helps boost brand awareness and generate leads.
Content marketing is the backbone of nearly every successful digital strategy. Whether you're looking to build brand awareness or increase sales, creating high-quality content is key to success. The problem is, most businesses struggle to get their content marketing ROI.
Content marketing has become one of the most effective ways for companies to connect with customers. From blogs to social media posts, video production to email newsletters, there are endless opportunities for businesses to create engaging content that attracts potential clients.
7 Ideas To Improve Your Content Marketing ROI
Creating quality content takes time. That's why it's important to focus on developing your skills and honing your craft. In order to improve your content marketing, consider these ideas. 
Here are 7 ideas that will help you create more engaging content that drives business growth and increases conversion rates:
1. Create High-Quality Content
The first step towards improving your content marketing ROI is to start producing high-quality content. You need to make sure that your content is relevant, useful, original, interesting, and engaging.
If you want to improve your content marketing strategy, you need to take some time to think about what kind of content would be beneficial to your audience. Consider who your target audience is and what they're interested in. Think about what problems they have, and write about those topics. Then, include helpful information regarding solutions to those problems.
This can help you produce better content than ever before because you'll know exactly what your audience wants. When you write about something that interests them, you stand out from other brands.
Content curation has become an important part of a marketing strategy. People love to read about themselves and others. By creating content that shares valuable insights, you can gain attention and build a following.
2. Create Great Headlines
Headlines are the first thing people see when they come across a piece of content. Therefore, it is extremely important that you create headlines that grab their attention and keep them reading.
You should strive to use words that are short, punchy, and enticing. They should tell readers exactly what they want to read. Keep in mind that not everyone uses the same device to access your website, so you may want to test different types of headlines in order to find out which ones convert best.
3. Include Visuals
Using visuals in your content is an excellent way to spice up your writing. These days, consumers spend a lot of time online, and visual images tend to hold their interest longer than text alone.
Visual content is extremely popular among consumers. They love watching videos, reading articles, and scrolling through images. When it comes to content marketing, visuals are often the best way to convey information quickly and effectively.
Adding visual elements like infographics, images, videos, and interactive tools gives your audience something they can engage with.
4. Always Offer Value
Good content entertains, educates, or inspires your audience to act. Especially if there are many other competitors out there, you need to be the best at what you do. Showing off your expertise, sharing unique tips, and solving common issues will give your followers a reason to follow you. 
5. Use Call-To-Action Buttons
A call-to-action (CTA) is one of the most effective ways to increase conversions on your site. A CTA is any element on a page that prompts visitors to click on it and complete a desired action.
When you've written a great article, you need to make sure that people actually read it. The easiest way to get people to interact with your content is by using a CTA button. This lets them easily subscribe to your newsletter, sign up for email updates, or even buy your product.share your content.
6. Pick The Right KPIs
It's important to figure out what metrics matter most to your business goals. Some businesses focus too much on traffic numbers, while others care more about how much money they make.
Think about the type of content you create, as well as your overall business goals. Then, choose the right metrics to measure results based on those goals.
7. Make Sure Your Content Is Optimized For Search Engines
If you're looking to improve your SEO ranking, then you'll want to ensure that all of your pages have relevant keywords included in their titles, descriptions, headings, body copy, and alt tags.
Optimizing your post for search engines will help your site rank higher in search engine result pages (SERPs) and attract new customers.
3 Tips To Increase Your Conversion Rate
If you want more people to convert on your website, then make sure you are doing everything possible to increase your conversion rate.
The following three tips will help you increase the number of users who visit your webpages, stay on your site longer, and ultimately convert them into paying clients:
1. Put More Focus On User Experience
In order to increase your conversion rate, you must first put more focus on user experience. If you aren't giving users the best experience possible, then they won't stick around long enough to 
2. Create Better Landing Pages
Landing pages are pages on your site where you send targeted messages to specific audiences. In order to increase your conversion rates, you should try to keep these landing pages simple and easy to navigate.
3. Collect And Analyze Visitor Data
Once you start collecting data from your visitors, you can use this information to better understand why people leave your site.  You can also use this data to find out which types of content work best, which products generate the highest sales, etc.
Conclusion
In conclusion, there are many ways to improve your content marketing strategy. We've discussed seven ideas to improve your content marketing ROI. We hope these ideas help you increase your content marketing ROI and reach your goals faster.