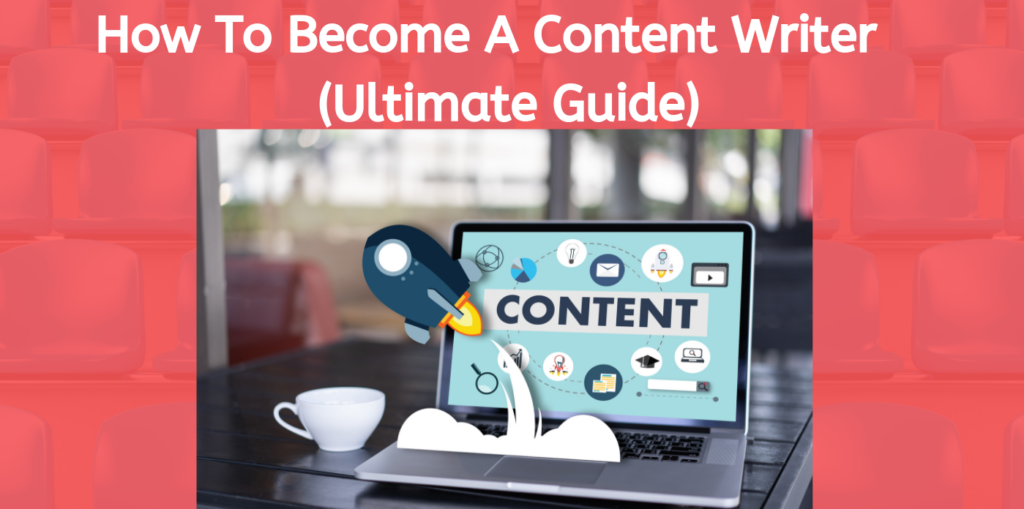 Are you looking for ways to improve your writing skills? Are you struggling to write effectively without having much experience? If yes, then this article is for you. In this post, I am going to share some useful tips on how to become a better content writer.
Writing is essential for success. The ability to communicate clearly and concisely is invaluable in today's competitive environment. Many businesses rely heavily on written communication to convey their message across. Writing well requires practice. There are several things that you should focus on before diving into the art of writing. These include grammar, spelling, punctuation, and sentence structure, among others.
Becoming a Content Writer is not easy. It requires talent and hard work. But if you want to learn how to write well, it is worth your time.
What Is Content Writing?
Content writing is the process of producing original, compelling, and informative digital content. The goal of content writing is to create high-quality pieces that will engage readers. When done right, it can help increase brand awareness or drive traffic to websites.
Content writers write content for companies and organizations to promote products and services. They create articles, press releases, brochures, and other written materials. This job requires creative thinking and excellent grammar skills, as well as an understanding of content marketing strategies.
What Does A Content Writer Do?
A content writer produces different kinds of content as per client requirements. Some examples include:
Articles – Article writing involves researching a particular topic and providing information about it. The writer develops a unique voice by using proper language and interesting vocabulary. He/she also creates graphics and images to make his/her point clear.
Blog posts – Blog posts involve creating original material to attract readers who may have never heard of the business. They use keywords to optimize search engine rankings. Blog posts should contain enough detail so that visitors can easily find what they need.
Press release – Press releases are used when a company wants to announce something big. They provide details about the event or announcement. PR writers are expected to know all the latest news happening around the industry.
Technical writing – Technical writing refers to the process of developing and editing text for software developers or engineering professionals. Technical writers are responsible for writing manuals, program instructions, user guides, scripts, and training documents.
Creative writing – Creative writing means writing fiction stories that deal with events in daily life. Examples include poems, short stories, essays, screenplays, novels, memoirs, and nonfiction books.
To become a good content writer, one needs to possess excellent grammar skills and strong communication abilities. One must also develop a sense of humor while doing the job. There are many online resources like forums where people discuss how to improve their writing skills. You can join these communities and learn from experts on how to write well. 
10 Tips On How To Become A Content Writer 
Here are 10 tips on how to become an effective content writer:
1. Find Your Niche
The first step towards becoming a great content writer is finding your niche, which will help you determine what kind of content you want to create. This could be anything—from articles to press releases to blog posts, ad copy, etc. However, there's no harm in trying to get into several niches before deciding on one. Once you decide on a certain type of content, you'll find yourself wanting more of it. 
2. Write Everyday
Writing is not just a hobby; it's a profession. So if you want to become a great content writer, you have to dedicate time everyday to do it. If you don't, then you won't see any progress at all. Set aside some time every day to write. 
Writing is a profession, so if you want to become an expert content writer, you need to put in serious effort. Dedicate some time every day to writing. Even if you only manage to spend 15 minutes each day, you'll still make steady progress.
3. Read And Learn
Reading is essential to learning new things. Reading allows you to gain knowledge, which helps you grow as a writer. Start reading books, magazines, newspapers, blogs, and everything else related to your chosen topic. This way, you'll be able to understand the ideas behind the concepts, which in turn will make you better equipped to write about those topics.
4. Learn Proper Grammar and Spelling
Grammar and spelling are two important aspects of writing that most people overlook when they start out. But without them, your content may appear sloppy and unprofessional. When you are learning how to write, pay attention to the basics. The best way to improve your writing skills is by using a grammar/spell checker online.
5. Have A Unique Writing Style
A unique style is important to stand out among other writers. It's hard to be original, but being different makes your work unique. Use this uniqueness to your advantage and try to incorporate special elements into your content. 
6. Create High-Quality Content
If you want to become a better content writer, you need quality content. Quality content is created with passion and dedication. Do your research, study up on the subject matter, read examples of high-quality content and imitate them. Creating high-quality content takes practice, but it's worth the effort.
7. Focus Only On What Is Important
One thing that sets apart a professional content writer from others is his ability to focus only on what is important. While other writers tend to ramble off information and thoughts unrelated to the main point of the article or post, a professional writer will always keep his audience in mind. He will choose words carefully and use short sentences to effectively communicate his message.
You'd rather have fewer words than lots of unnecessary ones. Always keep in mind that the audience should always come first. If you cannot effectively communicate the information, then your content is useless.
8. Provide Value Whenever Possible
Providing value is another key aspect of making successful content. Always ask yourself "how am I going to provide value to my reader?" before you begin writing. You can offer solutions, give advice, share information, educate, entertain or engage. Whatever it is, make sure it adds real value to the reader.
9. Practice Makes Perfect
Practice makes perfect, and this holds true for content writing too. In order to become a good content writer you must practice and experiment with different techniques until you feel comfortable with them. There are many ways to practice: create articles, stories, press releases, etc.; practice your grammar; practice your formatting; develop a portfolio; participate in contests; get feedback; etc.
10. Be Persistent And Never Give Up
Writing is an art form like any other. If you really want to become a great writer, there will be times when you feel discouraged. Don't let these moments drag you down. Instead, focus on the positive side of things and look at the bright side of life. These small victories will help you achieve your goals.
7 Best Tools Used By Content Writers
Grammarly is one of the most popular tools used by content writers. This tool checks your written English grammar and helps you correct errors before publication. Using this tool regularly will not only save time and energy, but also boost productivity.
Copyscape is a plagiarism checker software available online which allows users to search for duplicate copies of their work across various websites. It's extremely useful if you want to avoid having your content copied or republished without proper attribution.
Frase is an AI-based content platform thatmakes it easy for you to research, write, and optimise high-quality SEO content. Frase helps you create in-depth content briefs that rank higher on search engines.
Frase also suggests ways to further optimize your content, increasing your chances of ranking on the first pages of the SERP. Frase helps you increase your ROI from content marketing, create content that reliably attracts and turns organic traffic into leads.
Ahrefs is an SEO software suite that includes tools for link building, competitor analysis, keyword research, rank tracking, and site audits. Most of the features available within Ahrefs are designed specifically for affiliate marketers, SEO agencies and bloggers. Ahrefs is an SEO tool that helps you get higher Google rankings.
BuzzSumo is a cloud-based tool that helps you find the best social and search engagement, content, and outreach opportunities. Find new keywords, trending topics, customer questions, and content success while keeping an eye on what matters most to your company. It lets you find out what content is working and what isn't so that you can improve your content strategy.
Canva is a free graphic design app that enables people to quick All you have to do is choose a template then customize it according to your requirements. You can create beautiful images, infographics, logos, and more. The app has a library of over 100 fonts, 1,500 icons, 3,000+ templates, graphics, and illustrations.
Trello is a collaborative, productive, and organized visual work management application that allows teams to brainstorm, plan, manage, and celebrate their work together. Trello adapts to every project, whether you and your team are beginning something new or attempting to become better organized with your current project.
How To Start Content Writing From Home?
1. Become A Freelancer
If you're looking to start writing from home, freelance writing may be perfect for you. Some companies don't have enough employees to provide them with full-time content writers, and they need freelancers who can produce quality work quickly and affordably.
Freelance writing is a great career choice if you want to make money online. There are many freelance sites such as UpWork, Fiverr, and others. These sites allow people to hire writers or other professionals. Many people earn extra income by offering their skills online.
2. Be An Author For Ebooks
Writing eBooks could be an ideal side business idea to help you earn money from home and build up a client base as an author. There are many self-publishing platforms out there that make publishing eBooks very simple and cost-effective.
3. Start A Blog
Blogging is one of the easiest ways to start earning passive income online, especially when starting out. You'll need to spend time creating quality content and building a large audience, but once you're ready, making money comes quite easily through affiliates, AdSense, sponsored reviews, product sales, and other avenues.
Start writing your first blog post. Blogs are a good way of learning. You learn how search engines works and what people like to read You get to connect to a lot of people and help to improve your writing skills at the same time.
Conclusion
Content writing is a career with endless possibilities. If you're good at content writing, you can use this skill to make money from home. You can write articles, blogs, press releases, ad copy, and more. The world is your oyster. Now all you need to do is figure out which type of content marketing will suit you best.
Try a few of these tools. They can make your life a lot easier. You'll learn how to communicate better, improve your efficiency by saving time, eliminate spelling mistakes and grammar errors, keep track of your progress, and much more.
Do the best you can with the tools you have and enjoy the ride. Even if you're a beginner and struggle writing content, remember that soon enough, everything will start to come naturally. That's why it's important to start out small and focus on making your content as effective as possible.
I hope this article helped you in some way. If you would like me to talk about anything else let me know in the comment section below. I will try and reply to each comment.