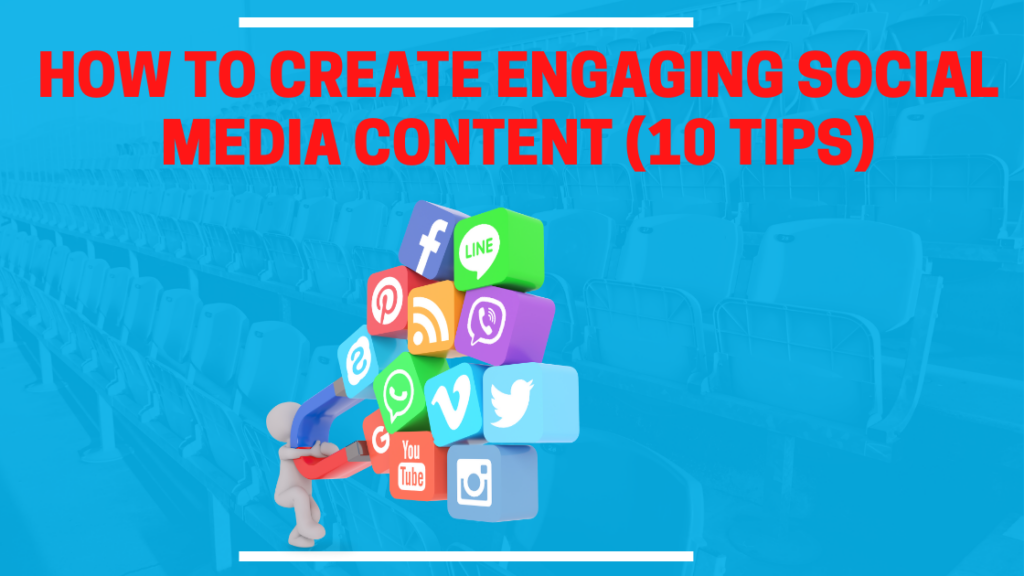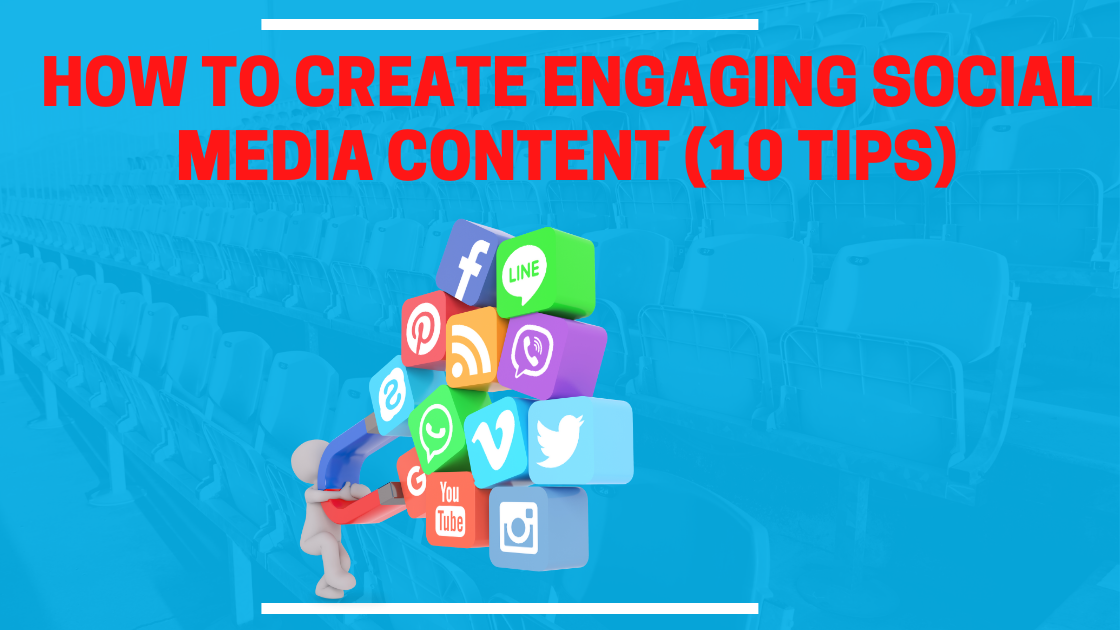 The rise of social media platforms such as Facebook, Twitter, Instagram, Snapchat, LinkedIn, Pinterest, Tumblr, Reddit, and Whatsapp has changed the way we communicate. Nowadays, everyone uses these platforms to share their thoughts, ideas, and opinions.
With the growing number of social media platforms, it becomes harder to stand out from the crowd. In order to get noticed, you need to create unique content that engages your audience.
Social media is a great way to reach out and connect with your audience. It's also a great way for you to build relationships, share information and promote yourself or your business. But how do you know if what you are posting on social media is actually creating engagement? And how do you make sure that the posts you are sharing are going to be effective in getting people to click through and read your post? In this article we will go over 10 tips on how to create engaging social media posts.
10 Tips On How To Create Engaging Social Media Content
1. Know Your Audience
Before you start creating any type of content, it's important to understand who you are talking to. What are they interested in? What topics do they like to talk about? Once you have an idea of who you are writing for, you can tailor your message accordingly, so that it resonates better with them.
Writing content that resonates with your audience is crucial. It's also important to discover who your audience is, and then create content that speaks to them. You need to know what type of content resonates with your audience, and then create content based around those interests.
2. Be Unique
You must always be original when it comes to your content. Don't copy other people's work. Always come up with something new no matter how small it may seem at first. This will help make your content engaging and increase your social media followers.
The best way to create original content is by writing about something that you love. If you're passionate about a topic, your readers will be too. When you write about something you care about, you'll naturally share what you've written. And if you want to build a following, you need to start sharing your own unique thoughts and ideas. It might take some time to find topics you're truly interested in, but once you do, you'll never stop writing about them.
3. Use Visuals
The use of images in social media marketing should never be underestimated! People love visuals and graphics because they are simple, easy to digest and understand. If you have ever seen a blog post with just words, you would probably stop reading right there. On the other hand, if you have images associated with those words, then you are more likely to keep reading. Visuals also add life to your text by making it look interesting. They give things context, which helps people remember the content better.
4. Keep Things Simple
When it comes to social media posts, less is definitely more! Too many different details and complex sentences tend to confuse people, especially since most social media users don't spend hours reading long-form content. Make sure your messages are short and sweet; otherwise, you run the risk of losing attention.
The best way to keep readers engaged is by keeping your messages brief. People scan text online to find what they want quickly, so make sure your messages are concise and easy to read. Also, avoid using too much jargon and technical language. If you need to explain something complicated, break it down into simpler terms. This makes it easier for your audience to understand and remember what you're saying.
5. Tell Stories
Stories are very popular on social media platforms because they captivate audiences' attention immediately. You should try telling stories whenever possible. A story can engage readers, bring emotions into play, and encourage interaction.
Stories are often used as a form of communication within the context of social media. They can be used to share important messages with your audience, explain something to them, or simply entertain them.
6. Provide Value
Your social media followers want to feel like they are learning something new, whether it's a valuable tip, a trick, a useful piece of advice, anything that adds value to what they already know.
When your audience sees that you provide them with helpful tips, tricks, and insights, they are more likely to share those same things with others. If they see that you're sharing valuable knowledge, they'll be more inclined to follow you on social media. This is why it's so important to make sure that all of your posts include valuable content.
7. Ask Questions
Asking your audience questions will not only encourage them to engage with your content, but it will also help them learn something too. You can ask them questions about themselves, their lives, their childhood memories, their interests, etc.
8. Respond to your followers
Responding to comments and questions from your followers shows them that you care about them and their opinions. It also encourages them to comment on your posts too, so that you can interact with them directly.
9. Get Attention By Using Trending Topics
Posting about trending topics can help you gain traction in social media.  When people see your posts in their feeds, they may click through to read more. And when they realize they agree with what you posted, they might share it.
This process makes your followers feel as though they are part of something larger than themselves. When done right, every piece of content you publish should become a vehicle for sharing on Facebook and Twitter. 
10. Be Consistent
Social media platforms are constantly changing. With this in mind, it's essential that you stay up to date with these changes to ensure that your social media presence remains relevant and fresh, regardless of which platform you use. Don't just post once a week; post consistently across all your social media accounts. Even if no one notices your first few times posting, eventually your audience will begin following along.
Conclusion
The most important thing you can do when marketing on social media is to build your identity and voice. By using content that resonates with your audience, being unique in your creations, using visuals, keeping things simple by telling stories and providing value, asking questions and responding to comments/questions from followers you will help grow your following organically.
The key to building a solid following on any social network is to understand what people want and need from your brand. You must be authentic, responsive and active. If you're all three, then you'll grow your followers.
To build credibility, you have to provide useful content that others find valuable. Your audience likes to see themselves reflected back to them so make sure you add visual elements to your posts. You should also respond to comments on your page as well as engage in conversations.