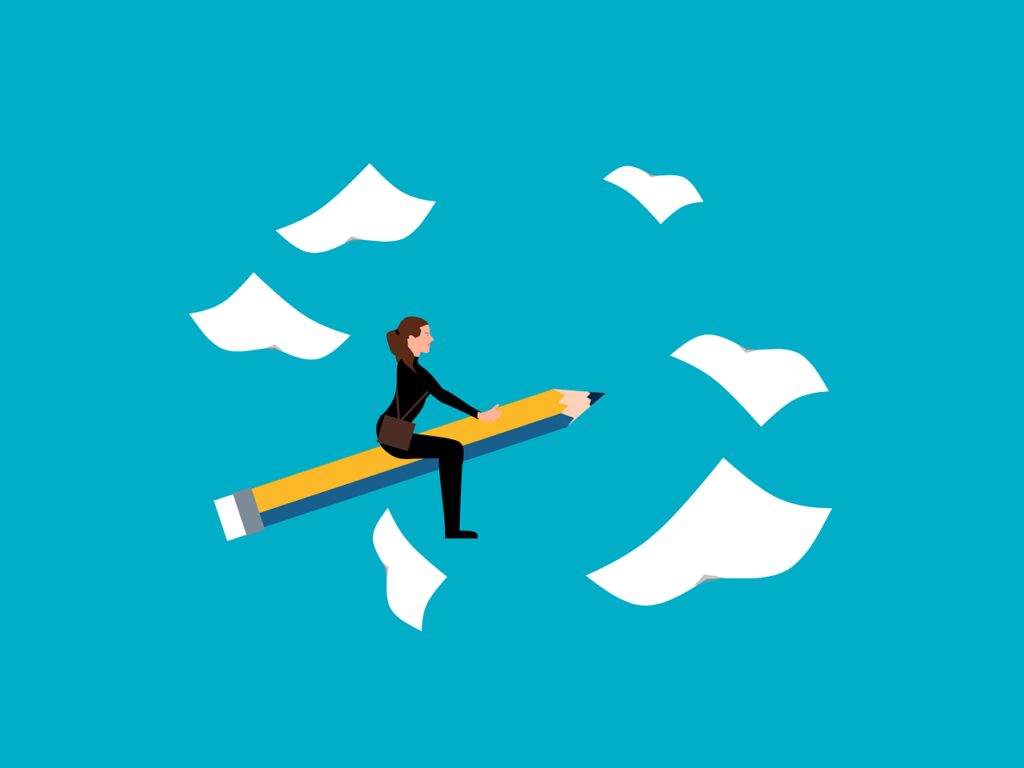 Are you looking for ways to get clients for content writing as a freelancer? If yes, then you might want to read this article. In it, I share my top 7 tips on how to get clients for content writers.
There are hundreds of thousands of freelance bloggers out there. Most of them are competing for the same client base. That means they'll have to offer their services at an affordable price and make sure that their work gets noticed.
7 Tips On How To Get Clients For Content Writing As A Freelancer
If you're serious about getting clients as a content writer, here's how you can go about doing so:
1. Join Freelance Platforms
Freelancing is all about building relationships with your clients. Joining platforms like Upwork, Fiverr or PeoplePerHour allows you to connect with potential clients. This way, you can provide value-added services and build long term relationships.
If you're looking to make more money as a freelancer, you need to understand what separates yourself from the competition. Start by creating a profile on one of the platforms mentioned above. Then, start posting jobs and connecting with potential clients.
2. Partner With Other Freelancers
It may sound weird but partnering up with other freelancers is a great idea because it will allow you to partner with people who have similar skills and interests. The two of you would then be able to help each other market your skills and grow your business together.
As you probably know, finding freelance work online isn't easy. There are so many different platforms out there where you need to compete against thousands of others with the same skill as yours. If you want to succeed as a freelancer, you need to make sure that you put in the effort to find new clients.
3. Partner With Agencies
Another great way to gain clients is by working with agencies. An agency provides you with a list of clients and you do the actual work.
Most agencies hire freelancers every single day. The main thing they look for is someone who has good skills and can deliver quality work. If you want to find new clients, consider working with an agency. They usually have a large network of customers and will often give you access to those leads.
4. Create a Blog
Blogging is another great way to attract new clients. Not only does blogging help you establish your brand identity. But it also helps you generate traffic to your website. And if you can get regular visitors to your site, you could potentially turn these into paying clients.
One of the best ways to get clients for a content writer is through offering value. You need to write content that is useful and is of high quality, while making sure that it is interesting enough to keep readers coming back for more.
5. Write Guest Posts
Guest posts are a great way to get clients for content authors. It gives you the opportunity to showcase your expertise and knowledge while helping you create valuable connections.
Guest posts are a great way for you to get exposure and increase your chances of being hired. All you need to do is research popular blogs in your niche and pitch them to post your guest article.
6. Use LinkedIn
LinkedIn is a networking platform that connects professionals and businesses around the world. It's free to use and offers a lot of opportunities for both individuals and companies.
You can easily search for specific keywords related to your industry and see which companies are hiring. You can also send messages to these companies and ask them if they'd like to collaborate with you.
7. Be Consistent
Consistency is key when trying to build a successful career as a freelancer. Your reputation is everything and you don't want to let your clients down. So, always try to provide quality work and communicate well with your clients. 
Freelancing has become a common practice these days. Many people are now turning to freelance jobs because they can earn extra cash or even start their own businesses. Freelancers often work from home, which means they can choose to work at any time and place. This flexibility allows them to balance their personal life with their professional life.
It's essential to stay consistent in order to gain trust and credibility. If you're looking to get hired by a company, then you need to show them that you're reliable and trustworthy. In addition, you also need to be able to deliver high-quality work.
Conclusion
If you want to become a successful freelancer, you need a plan. By following the tips above, you should be able to start building a client base for yourself.