Fiverr is a global marketplace where anyone can sell their services for $5 or more. If you've ever wanted to try out freelancing, then Fiverr is a great place to start.
Fiverr was founded in early 2010 and has since grown into a massive marketplace for freelance gigs. The site allows sellers to offer their services at very low prices. Sellers can choose from a variety of categories, such as graphic design, writing, programming, voiceover, translation, data entry, etc.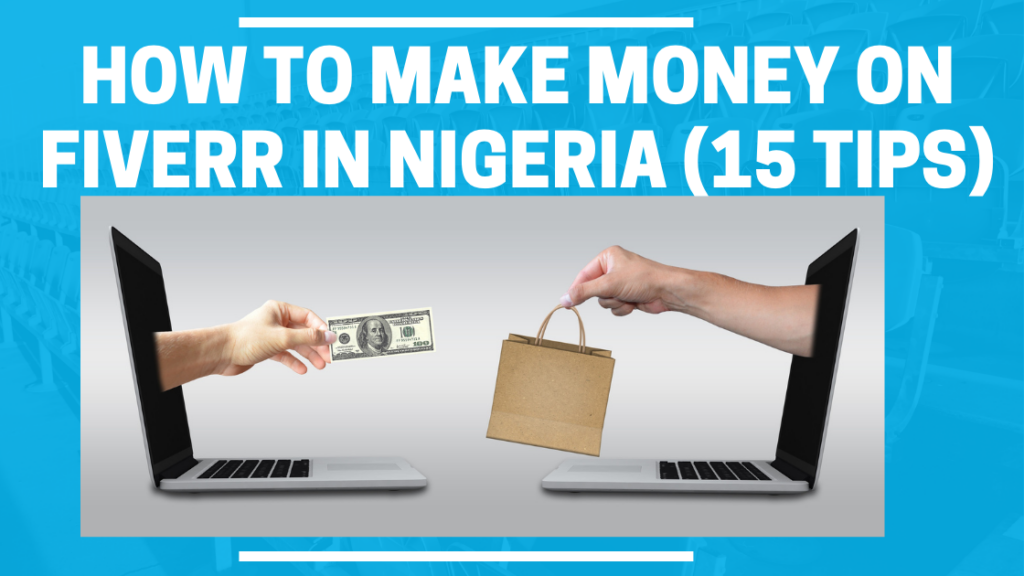 How Does Fiverr Work?
Fiverr offers sellers a way to make some extra cash by selling their skills online. Sellers can set up their profile on the site and list all of the services they offer. Then, buyers can browse through the listings and find exactly what they need. Once they find something they want, they can contact the seller and negotiate a price. When both parties agree to terms, the transaction takes place. 
Fiverr works similarly to other online marketplace platforms where services are offered by sellers and buyers choose to purchase them. The popular starting price for offers is $5 dollars. To buy or sell something, you must first register.
On Fiverr you can browse and search for gigs you want to buy. Once you're ready to make a purchase you make an order and then go through the checkout process to pay. All purchases must be paid using PayPal. The seller keeps 80% of each gig sold after completing and delivering the task.
Fiverr has over 10 million users worldwide with more than 1.1 million active monthly customers. They offer a variety of services including writing, graphic design, video production, music recording, programming, SEO, web development, social media management, translation, voice-overs, copywriting, business consulting and so much more.
15 Tips On How To Make Money On Fiverr In Nigeria
If you're looking to make money fast on Fiverr, here are 15 tips that will help you get started:
1. Choose Your Niche Carefully
When it comes to choosing your niche, there are two main things to consider: What do you know well? And what would people pay for? For example, if you have experience working with WordPress websites, then you might want to look into offering website design and maintenance services.
2. Get Creative With Your Gig Titles
The title of your gig is one of the most important parts of your listing because it tells potential buyers what you'll be doing. You should always include keywords in your titles. This helps buyers find your gigs when searching online.
3. Create A Great Profile
Your profile is one of the most important parts of your listing because it gives potential clients information about who you are and what you have to offer. It should include everything from your experience to your availability.
4. List Only High Quality Gig Descriptions
The description of your gig is another opportunity to show off your talents. Potential clients will read this section before making a decision to hire you. Therefore, it's important to use keywords and phrases that attract attention.
5. Offer Multiple Services
It may seem like a lot of work to add multiple services to your listing, but it pays off when you receive orders for different types of projects. This means you can charge higher rates for complicated tasks.
6. Use Images & Video
Gig descriptions are often limited to text, which makes it difficult for potential clients to see how skilled you really are. Adding images and videos to your listing helps to demonstrate your talent.
7. Write An Effective Bio
Your bio is the second page of your listing. It's used to give potential clients additional information about you. Include relevant links to your website, Facebook Page, Twitter account and any other sites you own.
8. Add Contact Information
Make sure to provide your email address along with your phone number and physical address. If you don't, potential clients won't be able to contact you easily.
9. Start Off With Low Prices
You can start by offering low prices in order to build up trust and gain new clients. However, once you reach certain milestones, you can increase your price.
10. Deliver Promptly
Delivering promptly is essential to building relationships with clients, especially since they rely on you to complete their project within the specified time frame.
11. Follow Up Regularly
Follow up regularly to ensure that clients are happy with your service. Ask them questions about their project and make sure to respond quickly.
12. Be Consistent
Consistency is key to success. Clients want to know that you'll be available whenever they need you. That way, they won't worry about whether you'll complete the job on time.
13. Ask For Feedback
Ask your clients for feedback after every gig so you can improve your performance. They'll appreciate your efforts and will be more willing to recommend you to others.
14. Be Nice And Polite
Always treat your clients as if they were friends or family members. This shows that you care about their satisfaction and that you value their business.
15. Respond To Reviews
Always respond to reviews left by previous customers. Doing so shows that you take customer service seriously and that you value your reputation.
How Much Can I Earn As A Fiverr Seller?
The amount of money you can earn depends on several factors including:
The type of gig you sell
Your location
The demand for your skills
Whether you have an established client base
The competition for similar gigs
Fiverr sellers who offer high-quality services tend to make higher earnings than those who only offer lower quality work.
Doing a bit of research before starting out on Fiverr is important because it helps you get familiar with the market and determine which types of gigs are most popular.
Once you decide what kind of gigs you want to offer, it's time to look at how much you can charge per gig.
To find this information, visit the "Gig Pricing" section of the Fiverr website.
It's also worth noting that there are different tiers of buyers on Fiverr. Some people are looking for cheap gigs while others are willing to pay more for better quality work, depending on the type of skill they require. 
What Kind of Gigs Should You Sell On Fiverr?
There are many ways to earn money selling gigs on Fiverr. Here are some examples:
Graphic Design
Voice Over
Game development
Translation
Music Production
Animation
Logo Design
Photography
Web Development
Virtual Assistant
Data Entry
Editing
Proofreading
Blogging
Social Media Management
Customer Service
Business Consultation
Website Maintenance
SEO Services
Email Marketing
Website Promotion
Content Creation
Copywriting
Research
Article Writing
Audio Recording
Videography
Illustration
Photo Manipulation
etc.
Conclusion
In conclusion, we hope you've enjoyed reading this post. We know that starting a gig selling on Fiverr can be difficult, but once you do, you'll be able to earn money while doing something you enjoy. So, go ahead and check out Fiverr today!
We'd love to hear your thoughts about our post. If you have any questions, please feel free to reach out to us.