Instagram has become one of the fastest growing social media platforms out there. And now, it seems everyone wants to share their photos and videos on the site. If you don't want to see certain posts or comments, however, you might be wondering how to mute someone on Instagram.
Instagram allows its users to post photos, video clips, and other types of multimedia. In addition, they can comment on each others posts. When you restrict someone, their Instagram stories, posts, comments and messages will be hidden, but they won't be able to interact with you. This is like hiding them behind a privacy window, where they can see you but they can't actually talk to you. 
How To Mute Or Restrict Someone On Instagram (Step-By-Step)
You can mute people who annoy you by muting them without blocking or unfollowing them. Muted users won't be notified when you mute them, but they'll still be able to see what you post. You can follow this step by step process to mute or restrict any account.
Step 1 – Open Instagram
Open Instagram from your computer's web browser. Then search for the account you would like to mute or restrict.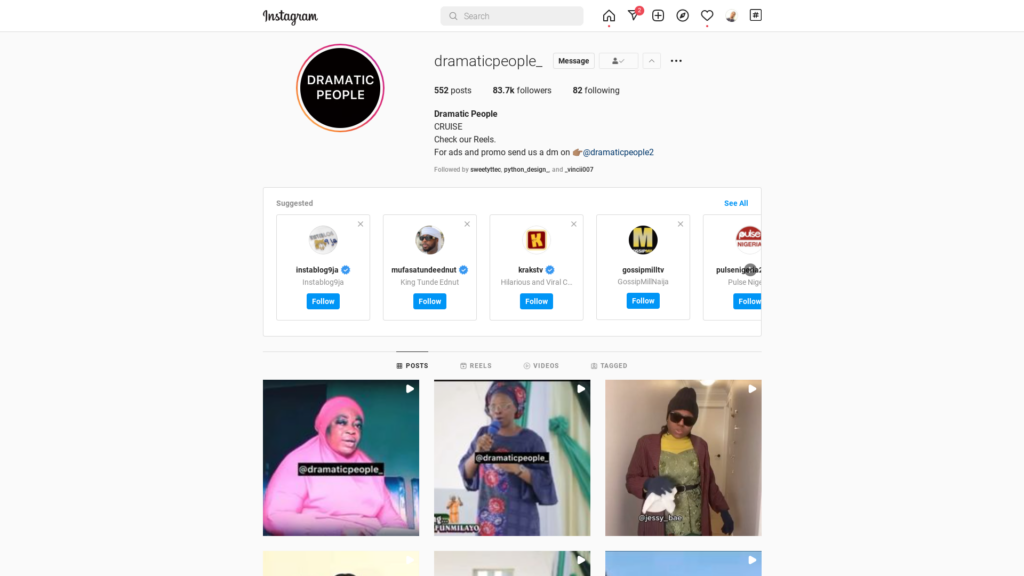 Step 2 – Click On The 3 Dot And Press Restrict
Click on the three dot icon at the top right corner of the screen and press "Restrict". A pop-up box will appear asking if you want to block, restrict or report the profile. You only need to press "Restrict"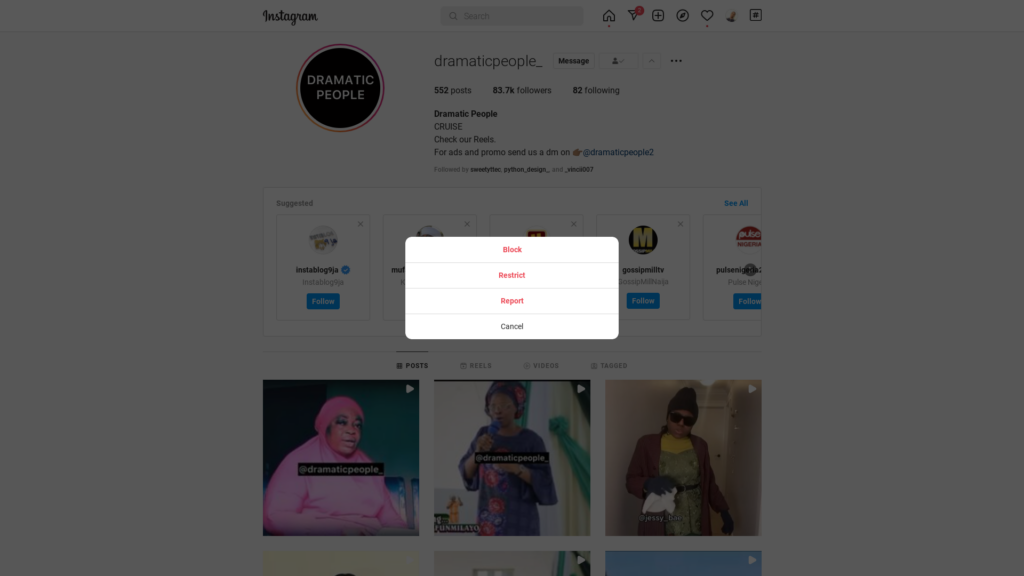 Step 3 – Confirm Your Option 
Confirm the action by clicking "Restrict Account".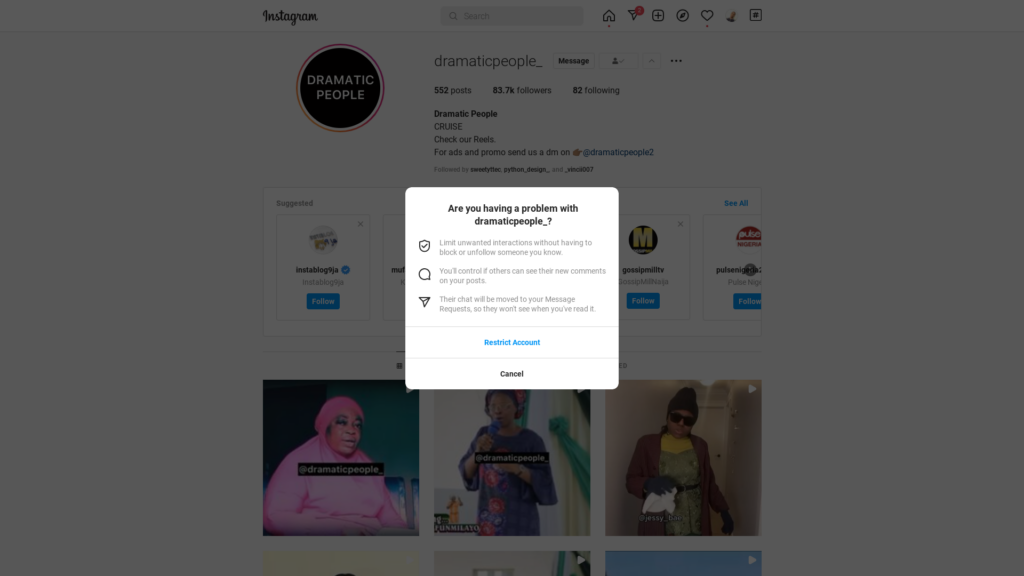 You can mute a user's profile on Instagram. When you access the profile, you can follow the same steps to un-mute at any time. This should hopefully help you clear out your Instagram feed of all the unnecessary posts that you don't like.
What Happens When You Mute And Restrict Someone On Instagram?
Muting or restricting someone means that you will not see any of their Instagram stories, messages or post on your news feed but you can still view each others' profile. They will also not receive notifications if you post something. However, they will still be able to see everything else that you post.
How Can You Tell If Someone Muted You On Instagram?
You cannot know if someone muted you, Instagram doesn't notify users when they're muted, so there's no way to know if someone muted you.