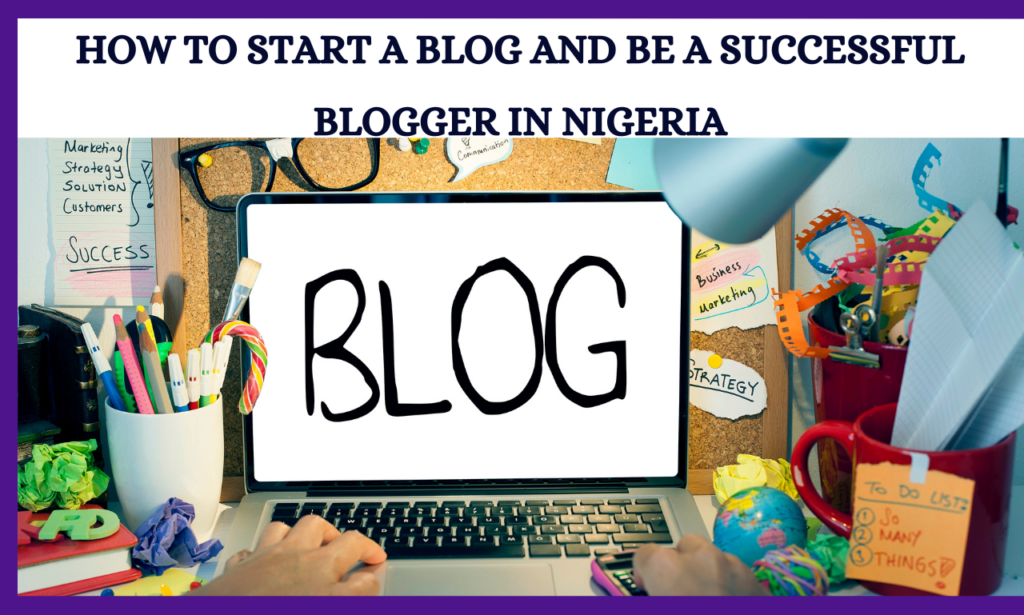 Starting a blog is one of the best ways to earn money online in Nigeria, but it's not easy. There are many things you need to know before starting your own blog. This article will help you get started with your first blog and be successful at it.
The good thing about starting a blog is that you don't need a large budget or cash to get started, even with no experience, because there are so many free resources people who want to start their own blog. There are many different CMS platforms where bloggers can set up their blogs and make them live. The most popular ones are WordPress, Blogspot, Joomla, Drupal, TypePad and Weebly.
Starting a blog is one of those things that sounds easy to do, but actually isn't. There are so many people doing it, but very few people succeed, and even fewer who become really rich from blogging because It takes time and effort to build a successful blog.  
What Is A Blog?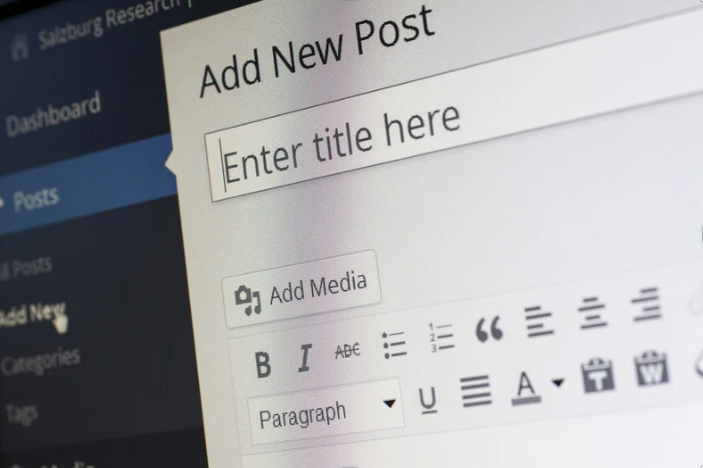 A blog (also spelled "weblog") is an online journal consisting primarily of text entries ("posts"), often displayed in ongoing chronological order.
Blogs allow authors to share their experiences, express their opinions, and link to other relevant websites. They are often used to provide news updates, discuss issues, or simply share personal stories.
In addition to being a place for writers to publish their work, blogs also offer comments, discussion forums, polls, and other interactive features. Blogs can be used to express opinions, promote businesses, sell products, or simply entertain readers.
What Is Blogging?
Blogging is a popular way to share thoughts and opinions on topics related to personal interest, business, politics, religion, entertainment, etc. Bloggers use platforms called content management systems (CMS) to create and maintain individual blogs.
Blogging has become one of the most popular forms of communication around the world, so it's no surprise that millions of people use blogs to share their ideas and opinions.
The main purpose of blogging is to build an audience who will read your posts, comment on them, and interact with you. Building a large following is the key to success as a blogger.
Who Is A Blogger?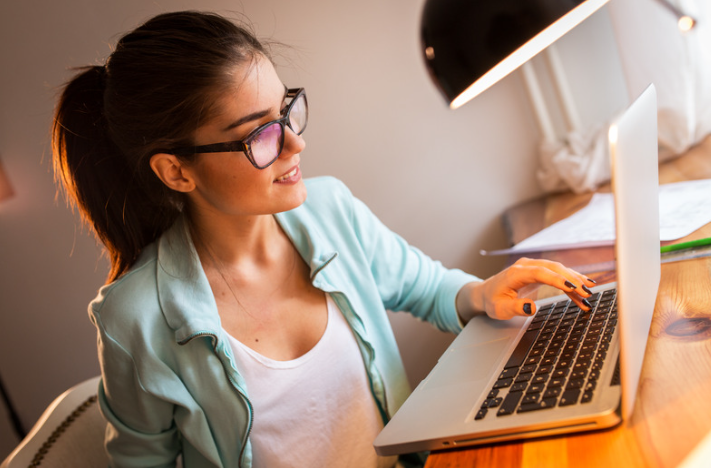 A blogger is someone who writes articles for their blog. Bloggers may write about anything they like, including sports, music, movies, TV shows, fashion, food, politics, current events, technology, science, history, and more.
Bloggers write posts that they then post on their sites, allowing others to read them and comment on them. Readers may subscribe to receive email notifications when new content is posted.
A successful blogger must be able to write compelling posts, attract visitors to his blog, and generate enough income to pay for hosting fees, domain registration, advertising costs, and other expenses.
Why Start A Blog?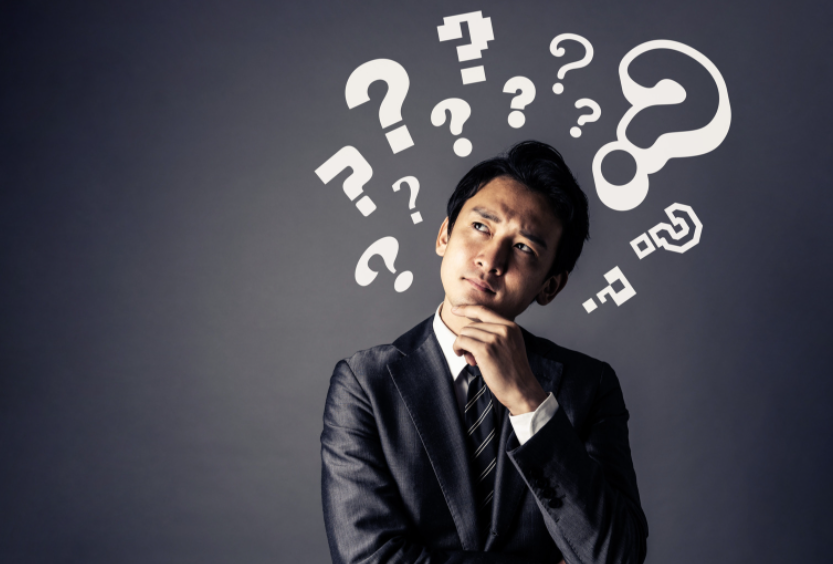 There are many reasons why you should start a blog:
1. To Build Your Brand Identity
A blog gives you a chance to establish yourself as an expert in your field. When someone searches for information related to your niche, they will see your name at the top of the search engine results page. By building up a reputation as an authority in your industry, you build trust with your audience and increase sales.
2. To Build An Audience For Your Business Or Product
If you have a product or service to sell, you need an audience to buy from. If you don't already have one, starting a blog allows you to build an audience quickly by providing valuable content regularly. This helps you gain credibility among potential customers.
3. To Earn Money Online
You may not think about making money from your blog right away, but once you do start getting traffic to your site, you will realize that you can make money from your blog. There are tons of different ways to monetize your blog including affiliate marketing, selling products/services, advertising, sponsorships, etc.
Many bloggers feel compelled to share their views on politics, religion, arts, culture, and other issues that affect society. You may be passionate about something and want to share what you know about it with the world, then owning a blog is the best way to do this.
5. To Improve Your Writing Skills
Writing skills are important if you plan on becoming a professional writer someday. Writing well-crafted content is difficult, especially if you haven't written much before. Having your own blog allows you to practice writing skills, improve your grammar, learn how to structure your posts, and develop better writing habits.
How To Start A Blog In Nigeria
Starting a blog requires a lot of planning and preparation before getting started. Here are some steps you can follow to get started.
1. Choose A Blogging Platform
When choosing a platform, make sure it offers everything you need to start writing. You should be able to customize your theme, add plugins, use multiple languages, easily import and export posts., integrate ads, etc. 
There are several of different blogging platforms available, each with its own pros and cons. Some offer paid plans while others are completely free. Before choosing a platform, consider whether you want to pay monthly fees or commit to a long-term contract.
There are several platforms available to bloggers, including WordPress, Joomla, Drupal, Blogger/Blogspot, Wix, Weebly, TypePad, and more. So try to find out which ones work best for you.
2. Decide On A Niche
Choosing a specific niche to cover is crucial when deciding on starting a blog. It's good to choose a niche that interests you so you're motivated to post consistently, however, you should also pick a niche that has room for growth.
Your niche should be something you're passionate about. You may have an interest in fashion, cooking, travel, sports, animals, or anything else. It's important to choose a topic you enjoy so that you'll stick with it over time.
Niche plays an important role because it determines the kind of people who visit your website. The type of visitors you attract will determine how successful your blog becomes.
3. Buy A Domain Name And Web Hosting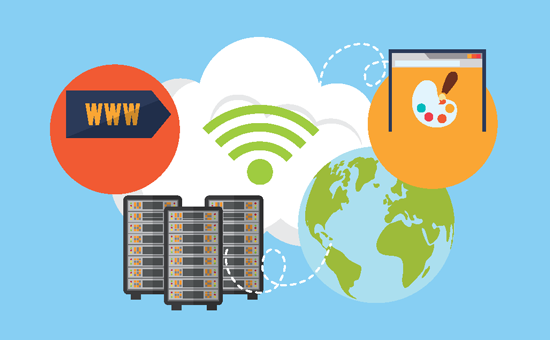 Once you've chosen your niche, you'll need to find a domain name for your website. You can purchase a. com domain name for $10-$15 per year depending on the domain registrar. 
A good domain name is an important aspect of your blog. Your URL (or domain) is the address on the web where people go when they want to visit your site. It is important that you have a well-branded domain name that is unique and will stand out among millions of other websites online.
You will also need to buy a web host for your blog. You will not be able to register your domain name or set up your blog if you don't have a web host. A web hosting service provides access to your blog for anyone who wants it. It stores all the posts, pages, files, images, and content from your site and displays it to the people who visit your site.
Most hosting providers charge between $3 and $9 per month. Make sure to compare prices and read reviews before signing up for any plan. When buying a web host, look for one that offers unlimited storage space, bandwidth, security features like SSL encryption, etc.
You should buy hosting from a reputable company such as Namecheap, Domainking, or Harmonweb. These companies provide reliable service at affordable prices.
4. Install A Content Management System (CMS)
After purchasing a domain and selecting a web hosting provider, you'll need to install a content management system (CMS). CMSs allow you to create and edit text, pictures, videos, links, and other media without needing technical knowledge. They also help you manage the design and layout of your website.
WordPress is by far the most popular CMS used by bloggers. It's easy to use and comes with lots of features that make blogging easier and more fun.
5. Install A Good Theme For Your WordPress Blog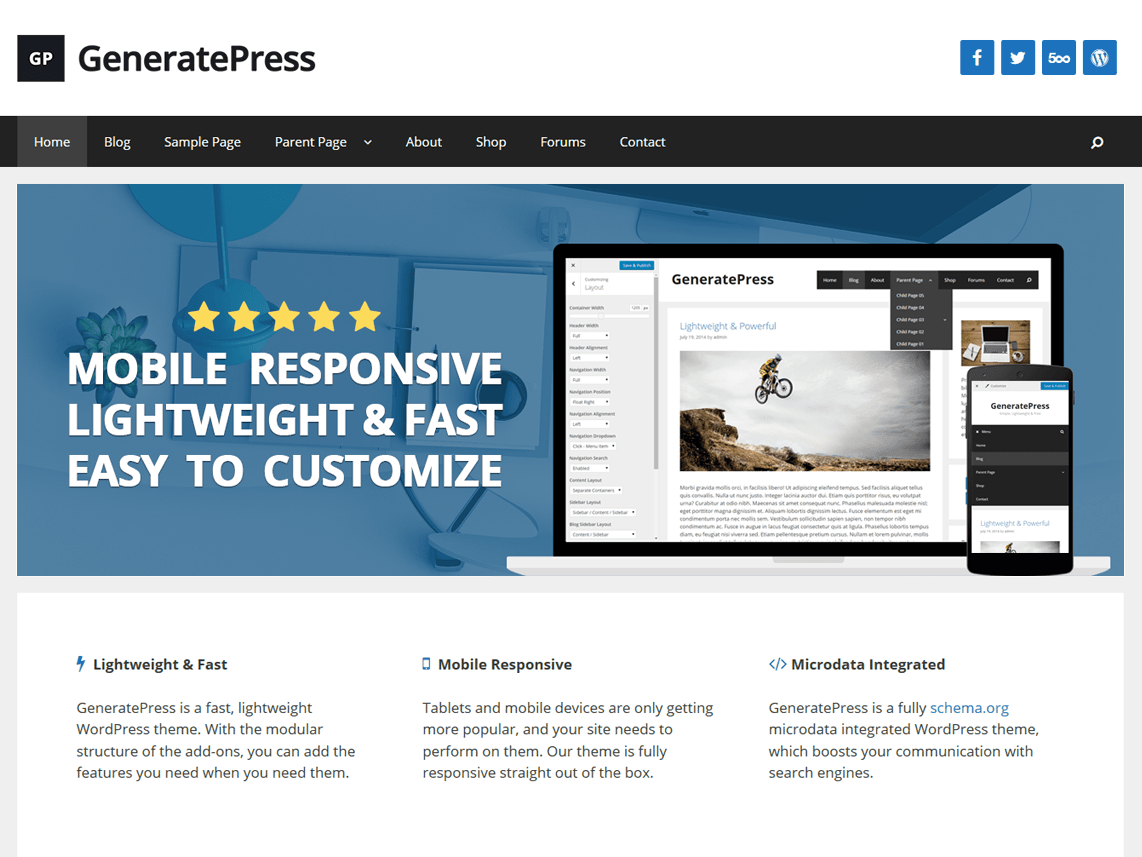 By installing WordPress, you'll already have pre-designed themes that you can customize. There are thousands of free themes to choose from, but some premium themes cost money. Premium themes come with additional features that make them worth paying for.
Choosing a good theme for your WordPress blog is essential because the theme plays an important role in the user experience as well as the overall appearance of the blog to readers.
We highly recommend GeneratePress Theme because It's free, easy to use, and has tons of features.
Here are some additional themes we also recommend:
Astra pro Themes
Elegant Themes
Divi
Soledad
Avada
etc.
Choosing the right theme for your WordPress blog will take time. We suggest trying several different ones until you find one that works best for you.
6. Install Essential Plugins For Your Blog
Plugins are small programs that extend the functionality of your WordPress blog. Some plugins are free while others require a fee.
The following plugins are a few must-have plugins for every blogger.
Yoast SEO plugin – It allows you to optimize your search engine optimization settings for your blog. This makes it much easier to get high rankings on Google and other search engines.
All in One WP Security & Firewall – Protects your blog against hackers and malware. It blocks malicious scripts, prevents spam comments, and removes adult content.
Akismet Anti Spam – Blocks unwanted comment submissions.
Contact Form 7 – Enables you to easily add contact forms to pages on your site.
Updraftplus Backup – Helps keep your blog running smoothly by automatically backing up your WordPress blog.
OneSignalpush notifications – Automatically send push notifications to your subscribers whenever you publish new content.
By installing these plugins, you'll be able to save time and increase productivity when managing your blog.
7. Publish Your First Post 
Once you've installed all the tools needed to start your blog, it's time to write your first post!
Publishing a post requires only a few simple steps. You'll be able to see how easy it is once you try it yourself.
First, go to your dashboard and click on "Posts",  and click on "Add New", then you will be taken to a new page where you can publish your first post. 
It's time to start writing content for your new blog. You can start off by writing a short paragraph introducing yourself and your blog or you can write a longer blog post about a topic in your niche.
Now that you know what you're doing, you're ready to start writing! Remember that every post must be relevant and interesting to readers. 
Write about topics that interest you. If you love photography, then write about the latest camera models. If you love cooking, then write about healthy recipes. Just make sure that your posts are useful to your audience.
You should also add images to your blog posts because it helps improve readability, increases engagement, and improves SEO. Adding images to your blogs will help you attract more visitors.
When you are done writing your posts, you can preview your post before publishing it. Once you're satisfied with what you wrote, click on the button labeled "publish." That's it!
8. Create All Necessary Pages Required
After creating your first post, you need to create some pages that are important for your blog. These pages include:
About Us
Contact Us
Privacy Policy
Disclaimer
404 error page,
etc.
These pages are very important for your blog because they provide information to your readers about who you are and how they can reach out to you if they have any questions.
READ ALSO:
9. Start Building An Email List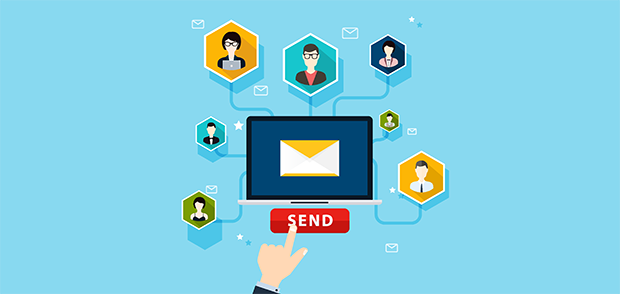 Having a mailing list allows you to send messages to your subscribers. This gives you the opportunity to share information about new products, special promotions, or upcoming events.
To build a mailing list, you'll first need to create an email signup form on your website. Once people fill out the form, you'll collect their email addresses and then add them to your list.
This step is one of the most important parts of building a successful blog because it lets you communicate directly with your readers.
Mailing lists can greatly help your blog grow. They give you the opportunity to connect with your blog readers directly. This means you can reach out to them at their convenience rather than forcing them to visit your website. Mailing lists also provide a more cost-effective method of communicating with your audience. Make sure to include opt-in forms on your website so readers can sign up for free updates. Also, make sure to offer something of value to subscribers.
If you want to get people to sign up for your email list, then Mailerlite is a great way to go. You can use the tool for free until you reach your first 1,000 subscribers.
10. Have A Good SEO Strategy
Search engine optimization (SEO) refers to techniques used to rank highly on search engines like Google and Bing. The goal here is to ensure that when someone types a certain keyword into a search engine, your site comes up in the top results so that you can drive traffic to your blog.
There are many factors involved in achieving good rankings, but the key ones are backlinks and high-quality content. Backlinks refer to links from other websites that point to yours, while quality content is the writing of original and unique SEO-optimized articles that are helpful to users.
Having a good SEO strategy is essential for bloggers because it ensures that you receive traffic from search engines. If you don't have a good SEO strategy, then you won't be able to generate much traffic from search engines to your blog, which will result in low income.
11. Promote Your Posts On Social Media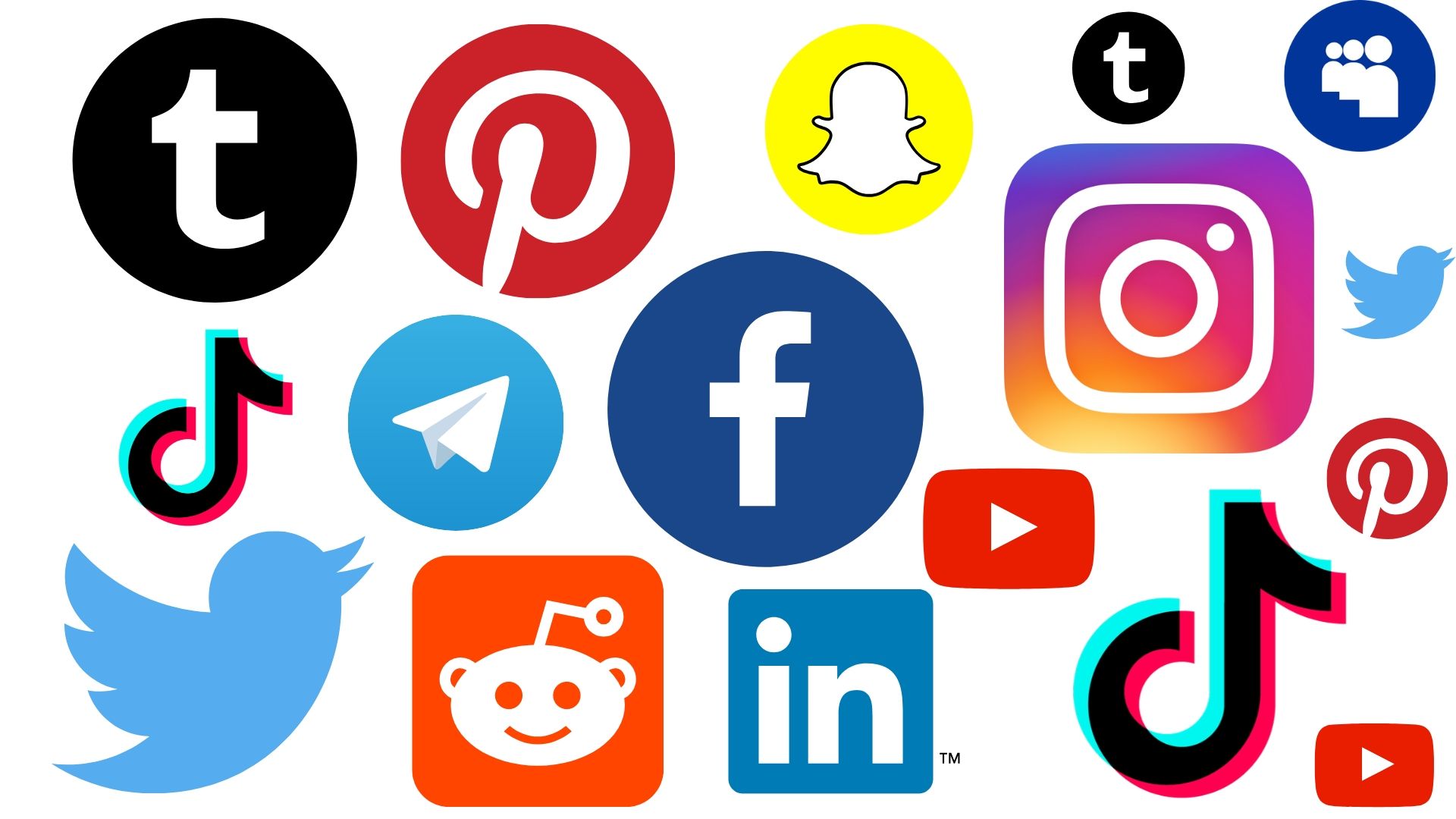 Social media sites such as Facebook, Twitter, Instagram, LinkedIn, Pinterest, etc., allow users to share interesting stories and photos through their networks. By promoting your posts on these platforms, you can gain exposure to millions of people around the world.
Having a social sharing button allows visitors to easily share your content across social media platforms such as Facebook, Twitter, Pinterest, etc. Having these buttons makes it easy for readers to spread the word about your blog.
You can share your articles on these social networking sites and traffic would begin to flow to your blog. In addition, you will be able to see how much traffic you have gotten to your blog by using Google Analytics, and you will have an initial motivation for continuing.
These social media platforms allow for communities to be formed. Join these communities and contribute by participating in discussions and introducing your blog where applicable. You shouldn't be spammy about sharing your blog URL. If you're caught doing so, you'll get banned from using the platform and your account will be deleted.
So, make sure to promote your blog on social media platforms. Doing so will help you build your reputation online and attract new followers who may become loyal readers.
12. Build Relationship With Other Bloggers In Your Niche
Blogging is all about building relationships with others. You should always try to interact with other bloggers in your niche or industry.
It's not enough to just post articles on your blog. You need to engage with others in order to grow your network and establish yourself as an authority in your field.
As you grow your following, you'll gain valuable connections who can help you spread the word about your blog. Connecting with bloggers in your field can lead to opportunities to guest post on their blogs, interview them, or collaborate together.
Don't underestimate the importance of making friends and connecting with other bloggers, especially if they are successful in your niche. It's important to stay connected because they might be able to give you some advice on your blogging journey.
13. Find Ways To Monetize Your Blog
Once you start getting lots of traffic to your site, you'll want to monetize it somehow. This means that you'll want to find ways to earn money from your blog.
Fortunately, there are plenty of ways to monetize your blog, including affiliate marketing, advertising networks, sponsorships, etc. There's no set formula for earning money from a blog.
The best way to figure out what works is to experiment with different methods until you find something that works well for you.
Affiliate Marketing
Affiliate programs allow bloggers to earn commissions based on sales generated by their own blogs. Popular affiliate partners include Amazon, Clickbank, and eBay. These programs reward bloggers who refer customers to specific products or services.
Ad Networks
Ad networks offer bloggers the opportunity to place ads within their blog posts. Some ad networks pay bloggers based on impressions, while others pay based on clickthroughs.
Sponsorship
Sponsorship deals let bloggers partner with businesses to create branded content. The partnership usually involves placing sponsored content on the blogger's blog, in exchange for compensation.
While there are dozens of different opportunities available to bloggers today, choosing the right ones requires careful consideration. Before signing up for any option, be sure to research each option thoroughly to understand the terms and conditions, as well as the payout rates associated with each option.
14. Publish Regularly
To develop a loyal following, you need to consistently publish new content on your blog. Posting regularly helps keep visitors engaged on your blog, which increases the chance that they will return to visit again.
You also want to ensure that you're posting quality content. Don't fall into the trap of publishing low-quality content simply because you have nothing else to write about. Instead, focus on creating engaging content that keeps people coming back for more.
If you're serious about succeeding online, you need to build quality content that people actually want to read. It needs to be engaging and informative, unique and well written – and it needs to be published regularly.
You don't just throw up some random posts, hoping one day someone will stumble across them. And you certainly shouldn't write your content for search engines. Instead, write your content for people while also ensuring that it can help drive organic traffic to your website, too.
By publishing regularly, you increase the likelihood that readers will come back to your blog over time and you'll dramatically increase the chances that your blog will grow an audience over time that will turn into loyal readers.
15. Strive To Get Better Everyday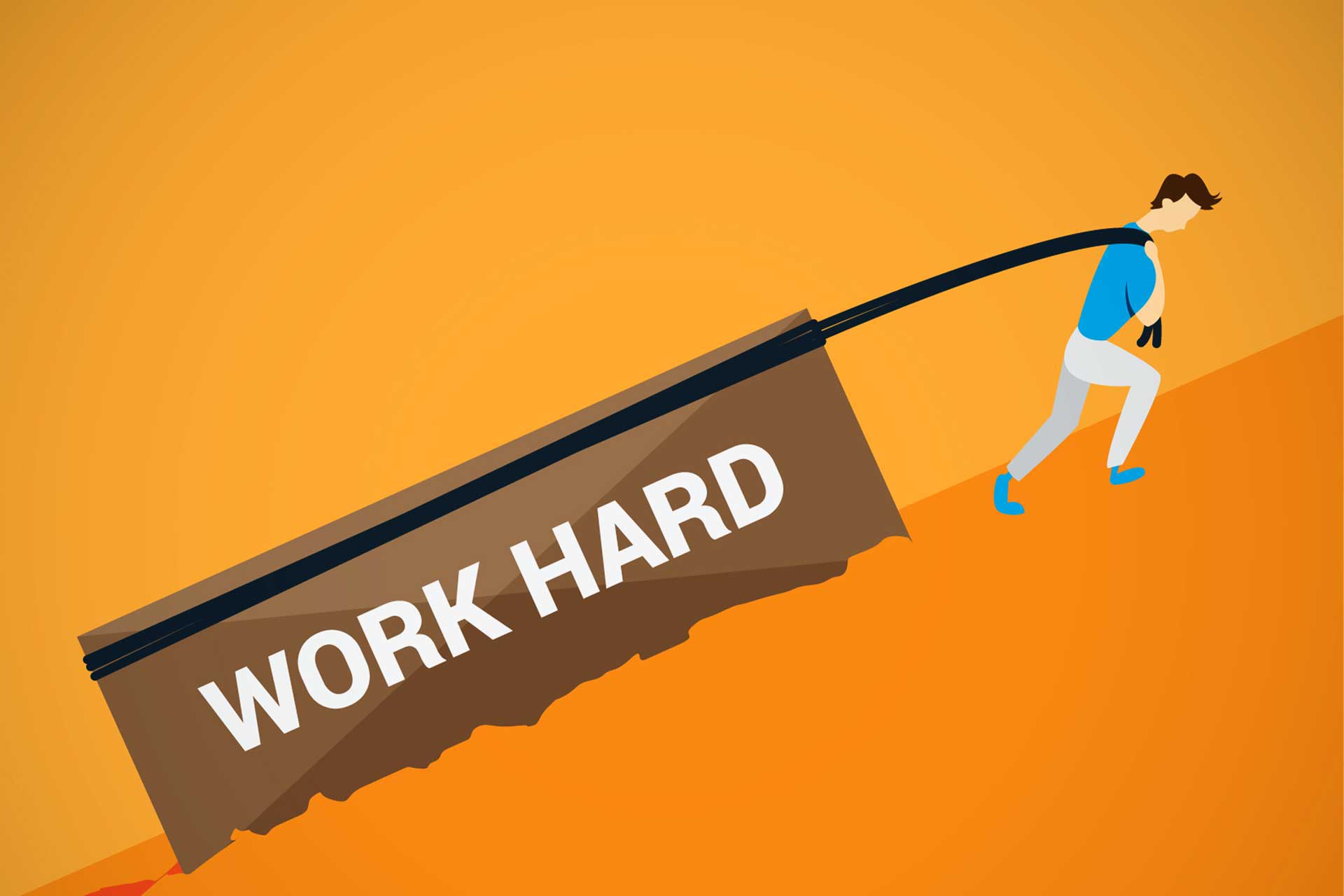 One of the most common mistakes that many bloggers make is not striving to get better every single day. While blogging isn't rocket science, it does take hard work and dedication. If you want to succeed in this business, you have to constantly improve yourself, both personally and professionally.
Blogging is one of those things where you just keep learning every day. There are always ways to improve. This means learning how to become a better writer, improving your SEO skills, getting better at social media marketing, etc. You may think that these things aren't important, but if you want to achieve success in the long term, you need to put in the effort to continually improve yourself.
But there is another aspect to growing your knowledge base as a blogger. When I say "growing", I mean that you must constantly strive to get better every day. In my case, I am still trying to figure out how to write better. I am still trying to find interesting topics that I can talk about. I am still trying different methods to generate traffic to my blog.
I think we all struggle with this daily. We feel like our best work is behind us. But then something happens and we realize that we could've done even better the next day. So we try again. This is why I believe everyone needs to set aside some time each day to read articles, watch videos, listen to podcasts, etc., that help them become a better writer, marketer, blogger, entrepreneur, whatever.
By doing so, you will continue to learn, and you will never stop growing as a person or as a professional blogger.
FAQ
Can Anyone Start A Blog?
Yes, anyone can start a blog. There are no qualifications needed to start one, as long as you have a computer, internet access, and writing skills, you can create a blog.
Is It Easy To Start A Blog?
Not really. The truth is that starting a successful blog takes a lot of time, effort, and money. However, once you do start making progress, you'll see that it's worth it. The key to starting a successful blog is to know what you're doing before you begin.
How Do I Start A Blog With No Money?
If you want to start a blog for free, consider using WordPress.com which offers free hosting and domain for you to use. Alternatively, you can use blogger.com, which is also free. Once you have set up your site, you need to find topics you're passionate about and write about them regularly. The goal is to build an audience that trusts you and follows you. Then, when they come looking for information from you, you'll be ready to provide it.
Is Blogging A Waste Of Time?
No, blogging is not a waste of time. On the contrary, blogging is a great way to earn extra income while helping others. Plus, it's a great way to share your thoughts and ideas with the world.
Do You Need Any Special Skills Or Education To Start A Blog?
No. You don't need any special skills or education to start a blog. All you need is passion, determination, and persistence to succeed.
What Are Some Good Niche Ideas For A Blog?
The best niche ideas for a blog include topics about personal development, how to live life better, health & fitness, self-improvement, business growth, etc. These niches tend to be less competitive and offer high potential for long-term sustainable traffic generation.
How Much Does A Blogger Earn In Nigeria?
A blogger earns anywhere between $100-$20,000 per month depending on their niche, the volume of traffic, target audience, traffic source, monetization method, and other factors. However, most bloggers make around $1,000-$5,000 per month.
How Much Does It Cost To Start A Blog In Nigeria?
The average cost to start a blog in Nigeria is about $30 per year depending on the size of your website. This includes hosting fees, domain name registration, and other expenses that are required to run a successful blog.
How Long Does It Take To Make Money From A Blog?
It depends on many different variables including your niche, target audience, the amount of traffic you get, the effort you put in, and more. Most people report earning at least $100 per month after 6 months of consistent blogging.
Is Blogging Still Lucrative In Nigeria?
Yes, blogging is still lucrative in Nigeria. People read blogs daily because they enjoy reading content written by someone who has something interesting to say. So if you create quality content consistently, you will eventually attract readers and make money from your blog.
Are There Any Free Blog Hosting Services Available?
Yes, there are several free blog hosting services available. They range from free web hosts like blogger.com, wordpress.org, and Medium.com which allow you to start your own blog for free.
Who Is The Number 1 Blogger In Nigeria?
Linda Ikeji is currently the number one blogger in Nigeria presently. She started her blog in 2013 and now makes over $1 million annually from her blog alone.
Conclusion
Blogging is a great way to make money online. If you have a knack for writing, then this is definitely a career option for you. Just remember to keep things simple and focus on providing value to your readers.
Blogging has become incredibly popular over the past decade, and bloggers are earning top dollar for their efforts. So if you'd like to earn extra income without having to leave your house, why not start your very own blog today?
I hope this guide helped you understand what it takes to start a blog and be a successful blogger in Nigeria. I wish you all the best as you begin your journey!
Thanks for reading.