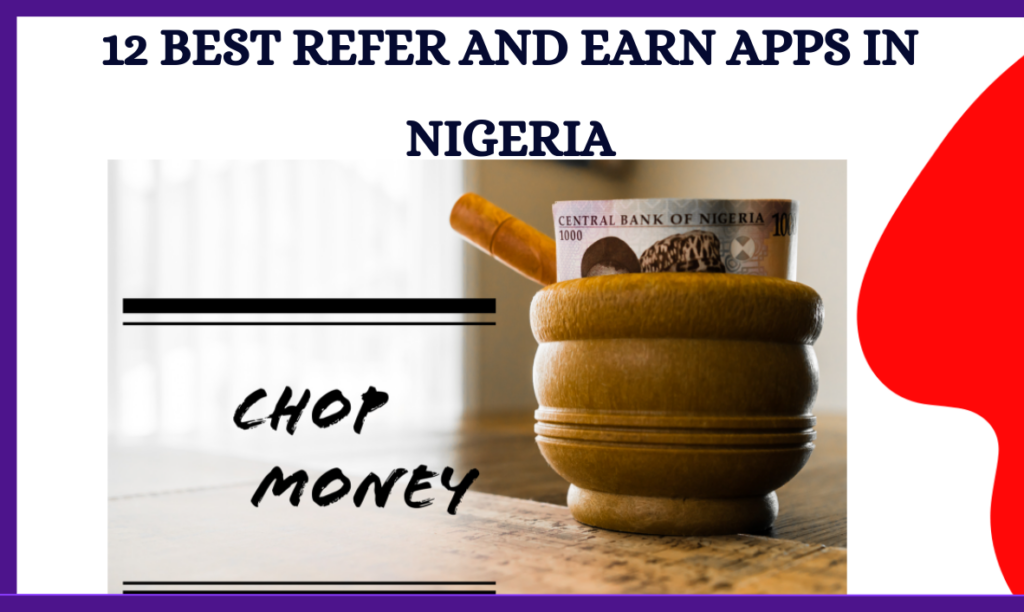 Are you tired of searching for referral programs that pay you for referring friends to them? Well, you don't have to anymore because I found some of the best ones for you! These apps are legit and they will pay you handsomely for referrals. These are all legit and pay well which is great!.
These apps will help you earn money without having to spend any effort. All you have to do is just refer your friends to join or use their services. It's very easy to sign up and get started with these apps today. So, what are you waiting for? Let's check out my list of the top 12 best apps in Nigeria that give you guaranteed payments for referrals.
12 Best Refer And Earn Apps In Nigeria
Listed below are the top 12 best apps that pay cash for referrals. The list was based on a survey conducted by me. This means that this isn't a sponsored post but rather an unbiased list of the best apps. So let's jump right into it:
Luno is one of the most popular cryptocurrency wallets in Nigeria. The platform lets people buy, trade, and sell cryptocurrencies like Bitcoin (BTC), Ethereum (ETH) Litecoin (LTC) and other altcoins. You can also make instant purchases using credit / debit cards.
When you register, you need to verify your identity through a selfie and upload documents such as passport and driving licence. Once you complete the verification process, you will be able to access your account dashboard where you can see your balance.
They have an incentive or referral program where you earn bitcoins by inviting others to use their service. For every user who buys Bitcoin worth ₦5,000, you get a little bit of Bitcoin worth ₦250 to start building your crypto investment portfolio.
You earn ₦250 for every new user who signs up through your invite link and buys up to ₦5,000 worth of crypto.
And the amazing thing about the ₦250 worth of Bitcoin is that it can become ₦5,000 worth of Bitcoin if the price of Bitcoin goes up.
If you want to start using Luno, click here to register. You'll also receive your bonus when you buy an additional coin.
PiggyVest offers a variety of ways to invest your money. As a matter of fact, there are over 100 investment options available.
You can choose between various types of investments including bonds, stocks, mutual funds, real estate, commodities, etc. It also provides you with the chance to earn interest on your investments. Their platform makes it easy for investors to find the right opportunities based on their needs.
You'll be rewarded ₦1,000 for each person who signs up and makes their first savings using your referral link. It is highly recommended because it is one of the most popular referral and earning apps you can easily persuade your friends to join and get rewarded.
It is even easier than you think, thanks to its win–win model as your friend gets ₦1,000 once he/she registers and saves some funds and link their BVN before you can get credited.
JumiaPay is an all-in-one payment solution, which makes it possible for all its users to pay their bills, buy airtime, buy data bundles and lots more using just a single platform. The app has been built to provide a seamless user experience across multiple platforms. Its interface is intuitive and easy to use.
JumiaPay offers discounts and bonuses on all purchases, whether you refer people or not. Anybody who downloads and installs JumiaPay App gets an additional 5% cash back on any transaction. It also makes it easier to shop online and save money. It's also possible to earn additional income by referring friends to the service.
The JumiaPay app allows you the option to earn ₦1000 every Referral, therefore I'm happy to let you know that your earning potential with this app is really high. If you can make ₦1000 only for introducing a friend to an app with free registration, just think of how much you might earn if you introduce 5 friends to the same app every day: You will earn ₦5,000 daily.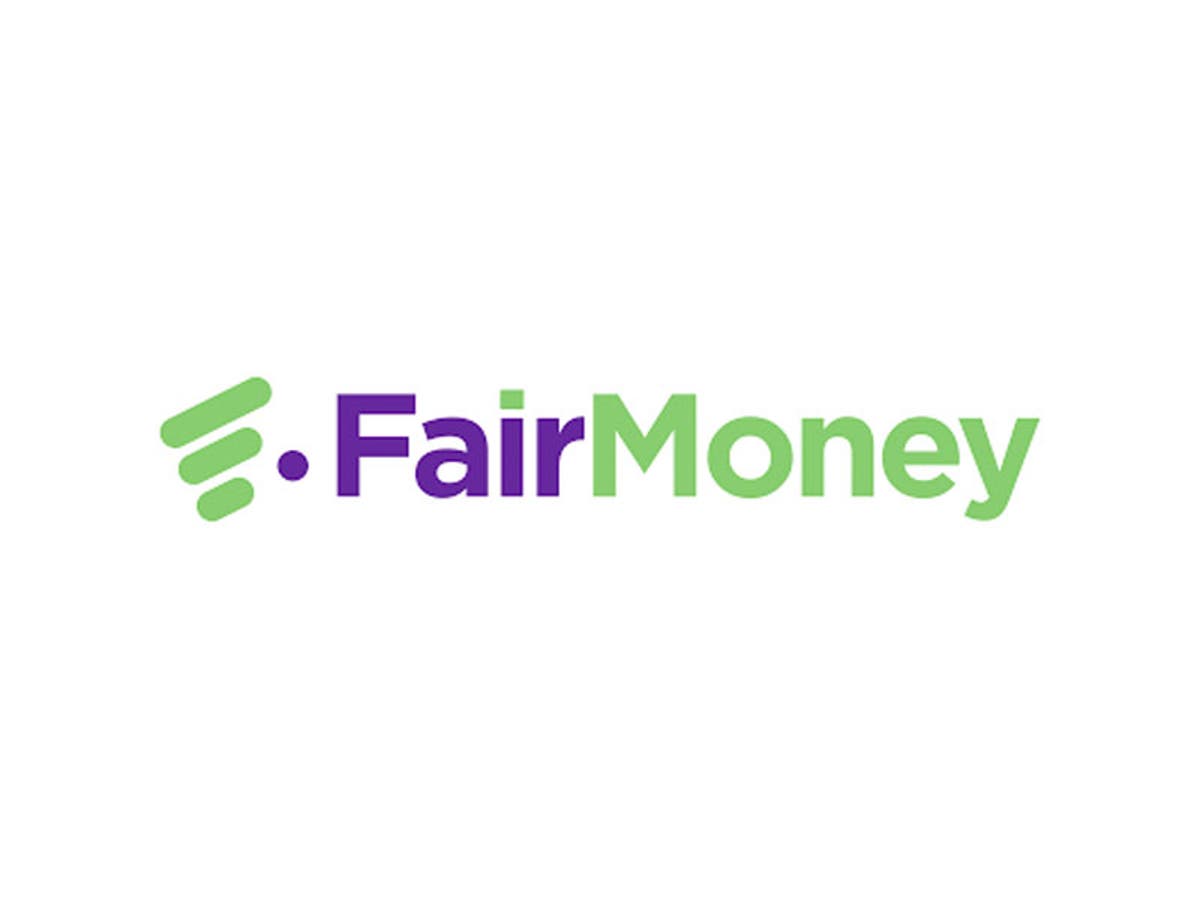 The Fairmoney Loan App is a useful financial tool that offers many advantages to borrowers. It's designed to make the process of getting approved for a personal loan fast, convenient and hassle free. There's no need to visit a bank branch or fill out lengthy loan forms.  Instead, simply download the Fairmoney Loan App and fill out the form. Within seconds, you'll receive a list of all available loan options available for you. From there, you can select a loan amount and apply for approval. Once approved, you'll have access to your loan within 5 minutes. All loans are offered at competitive rates with low monthly payments.
FairMoney is a lending app designed to make borrowing money easier and more convenient for Nigerians. Before its launch, FairMoney had already helped thousands of people and businesses get a little closer towards achieving their goals. It has made it possible for people and small businesses to flourish in ways they never thought were possible.
With the help of FairMoney, you can now earn extra income by sharing the app with your friends and family members. When someone uses your referral code to register, you'll automatically get paid! This means that you don't have to do anything other than share the app with your friends.
For every person you refer to FairMoney, you'll get ₦500 in the form of loan discount. There is no limit to the amount of people you can refer, therefore, you should try to spread the word about this amazing opportunity.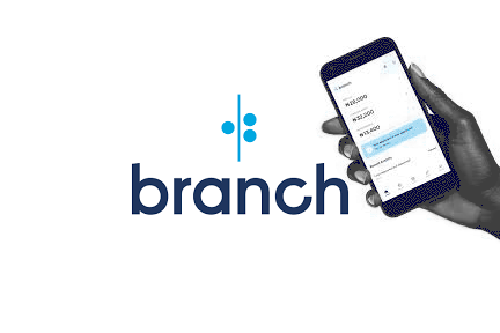 Branch is a legitimate online loan app that is fast in approving loans and disbursing funds into your local account number. It is one of best online loans apps in Nigeria.
Branch Loan App can usually give you up to one million nairas for an instant loan depending on the documents you provide. They can also offer you as little as ₦2,000 Naira.
The app does not require you to give them any personal information before you can be given a loan. All things are done online. You can get a personal loan from Branch Loan App by providing them with your BVN number and other details about yourself. The application is easy and simple to complete.
WIth Branch loan app, you can also earn money by referring others to use the app. For every person you refer to the app, you will get ₦1500 once the people you refer have repaid their loan.
Chipper Cash is a new type of mobile payment service that makes sending and receiving money anywhere around the world easy and convenient. With Chipper Cash, users can easily transfer money to anyone, anywhere in the world instantly using their smartphone.
You can earn money from Chipper Cash when someone downloads the app through you. You'll be paid ₦250 Naira for each download. 
Let's say in one day you referred 10 people who joined Chipper Cash and verified their accounts. That would be ₦2,500 Naira earned just by downloading the app. Not bad right?
REAL ALSO:
Cowrywise is an online financial technology company founded in 2017. Its goal is to make saving and investing much easier by automating these processes. It does this through its automated savings platform as well as several investment options like money market funds and mutual fund options.
Cowrywise has built a reputation for itself by offering innovative financial products and services to Nigerians. The company offers customized solutions for small businesses, individuals and big investors. Its digital savings and investment platform makes automated savings and investments very convenient for its users. It provides various savings and investment plans to consumers including automated savings, Naira and Dollars mutual fund investments.
You get paid ₦250 for each referral who makes their first deposit through your link. Referring more people means earning more money, so you can earn pretty handsomely by simply sharing your unique referral code with friends and family.
Kuda Bank offers a variety of services including loans, savings accounts, credit cards, and more. They are a licensed and regulated bank so their services are safe and secure. Their fees are low and there are no hidden charges.
Kuda Bank has a generous offer for its users. They give up to 25 free domestic transfers per month. You can send money directly to your Nigerian account or a friend's account by using the app.
You can even send funds without providing an account number. The Kuda app generates a unique Kuda Payment link, which you can send via email to anyone with a smartphone device. The money will be deposited into the recipient's account once the payment link is claimed.
The Kuda Bank App is unique because it doesn't charge fees like most traditional bank apps do. They give their clients access to several features that most other banks don't offer. These include free transfers to other banks, free debit cards, and loans at a very low interest rate.
For every friend you refer to Kuda, you will receive ₦200 into your Kuda account. This means if you refer 100 friends, you'd get ₦20,000 in return. Pretty awesome, huh?
PalmPay is a mobile payment platform where you send and receive payment, buy airtime, and pay bills. It provides a convenient way to manage your finances by allowing you to view all transactions in one place. They offer a free app for Android users and a web service for iOS users. Their goal is to be accessible to everyone, so their only requirement is that you have a smartphone by which you can dowload their mobile app.
You can earn bonuses from PalmPay by either sharing the link to new users to sign up and log in to the app or the person enters your unique invitation code when registering on the app. Once this processing is done, the person who receives the invite gets a welcome of 100 Palmpoints, once they make their initial transaction using the Palmpoints of 50%, you get your 300 Palmpoints reward. The reward is given to you via PalmPoints which can be redeemed or saved for later.
Trove is one of the leading online investment platforms in Nigeria. Its aim is to provide investors with access to global markets through a single portal. Investors can use Trove to buy shares of companies listed on various stock exchanges around the world. They can also purchase stocks, government bonds and exchange traded funds (ETF) with as low as ₦1,000.
Investing in stocks has never been easier. Thanks to technology companies like Trove, you can purchase shares of companies in Nigeria by just logging into your Trove app to view and compare arrays of stocks. Having some investments is a great way to build wealth and Trove makes it possible for anyone to make money online.
If you invite your friends to sign up for Trove, you can get free stock! Once your friend's app gets approved, Trove will credit both of your bank accounts with a free stock from either GTBank or Dangote Sugar.
Risevest is an online investment platform that lets you invest in US stocks. It's an online financial service that allows individuals to invest their money. If you've been looking for ways to invest your money in dollars from Nigeria, then you should definitely check out risevest.com.
Risevest lets you invest your money in dollars. However, you should know that investing is risky. You might lose all your money if you make wrong decisions. That's why it's necessary to pick the right investment platform. With rise vest, you won't have to worry about losing your money because they have experts who have several years of experience in financial management. These experts make sure that your money is invested safely.
They have a referral system that pays users 3% for every person they refer, this means you get 3% of any amount saved by your friends.
Remember that you are inviting your friends to sign up through your referral link so you just need to download the app on your smartphone, sign up and invite friends who will want to save in dollars.
Carbon formerly known as PayLater is a financial services company located in Nigeria. They offer loans to individuals, allow users to transfer money, and make payments online. They also provide investments through their high interest savings accounts.
Carbon is a simple lender that offers short-term loans to individuals who may require funds urgently. They provide loans ranging between ₦10,000 – ₦1 million. Their services are available 24/7 and are accessible to anyone regardless of their age, gender, occupation or location. However, to qualify for a loan, applicants must meet certain criteria.
To qualify for a loan, you only need to complete a few steps. First, you need to download the app. Then, you need to verify your identity and upload some documents. Finally, you need to fill out the application form. Once everything has been submitted, you'll receive approval within five minutes.
For every friend you refer to Carbon, you will receive ₦500 into your Carbon account. This means if you refer 100 friends, you'd get ₦50,000 in return. Amazing, huh?
Conclusion
There are many apps that let you earn by referring but not all of them pay well. Some don't even give you much in rewards. We did our research and found these 12 best apps that pay well and reward users for referrals.
We hope you find these apps useful and start earning extra money now!
What do you think about these apps? Do you use any of them already? Let us know in the comments below.