SEO tools are essential in today's competitive environment. Some tools are free, some cost money, and some are paid. How do you decide which tool is best suited for you? Let us compare the two SEO tools, SpyFu vs Ahrefs.
SpyFu Overview
The name says it all; SpyFu allows you to spy on your competitors. The name comes from the fact that this tool can help you see what keywords they're using, how many backlinks they have, who is linking to them, etc.
SpyFu SEO software is a powerful tool for businesses who want to learn how to effectively market their products online. With this program, you can discover the top keywords and online marketing strategies used by your competition. You can also track your rankings on major search engines like Bing, Google, and Yahoo. SpyFu SEO software allows you to optimize your website content so you get more clicks and visitors.
Businesses can use SpyFu SEO software to uncover the PPC keywords of their competitors, and the number of clicks they receive, as well as the price per click. SpyFu SEO software also helps businesses analyze their PPC competitors' bidding strategies and recommended keywords, so they can learn how to improve their campaigns.
Businesses can use this software for PPC and SEP analysis to see what keywords other businesses are using. Marketers can also use this software to analyze their rankings for specific keywords to determine how they can improve their position. Finally, this software helps them find keywords within their market and improve their rank on those keywords.
SpyFu Features
1. Keyword Overview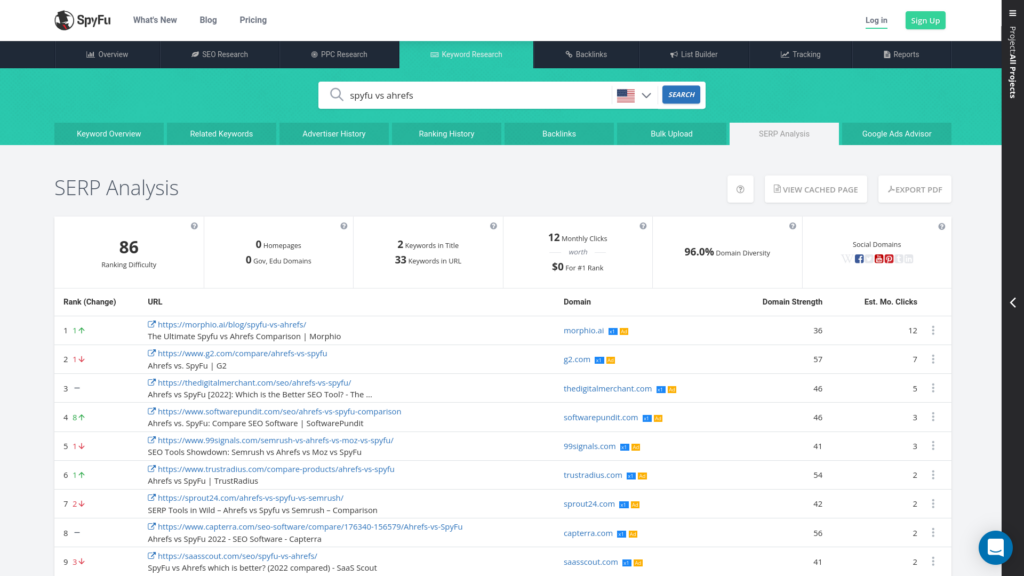 Use keyword overview to check out the most popular keywords used by your competitors. It will show you the volume of traffic generated by each keyword, the average monthly search volume, the ranking difficulty, and the CPC (cost-per-click).
2. Backlink Checker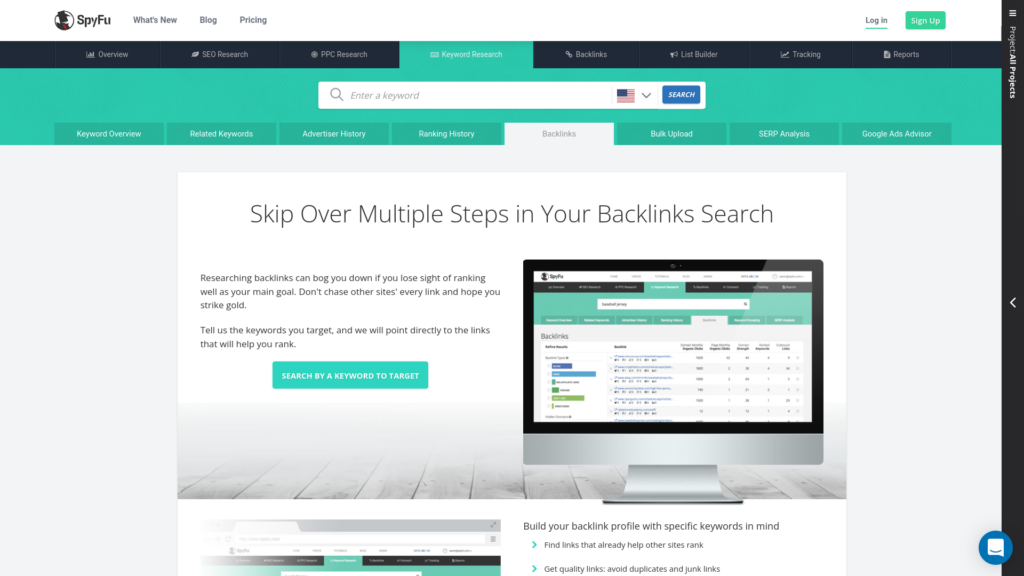 Backlinks are links pointing back to your site. They may come directly from another website, blog post, forum thread, or directory listing. A backlink is important because it indicates popularity, and higher visibility in search results. This link tracking functionality shows you who's linking to your competitor websites and how much value these sites are providing, so you know how to build backlinks.
3. Kombat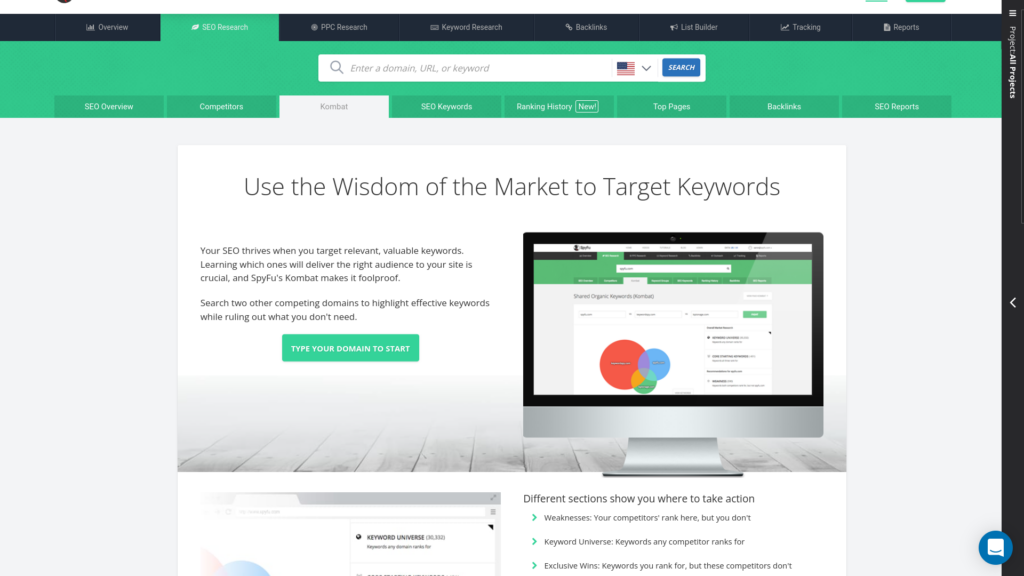 Kombat is a feature within SpyFu that allows you to see keyword overlap between your campaigns and your competitors' campaigns. This gives you insight into what keywords your opponents are targeting and how well those keywords are performing.
4. SERPs Analysis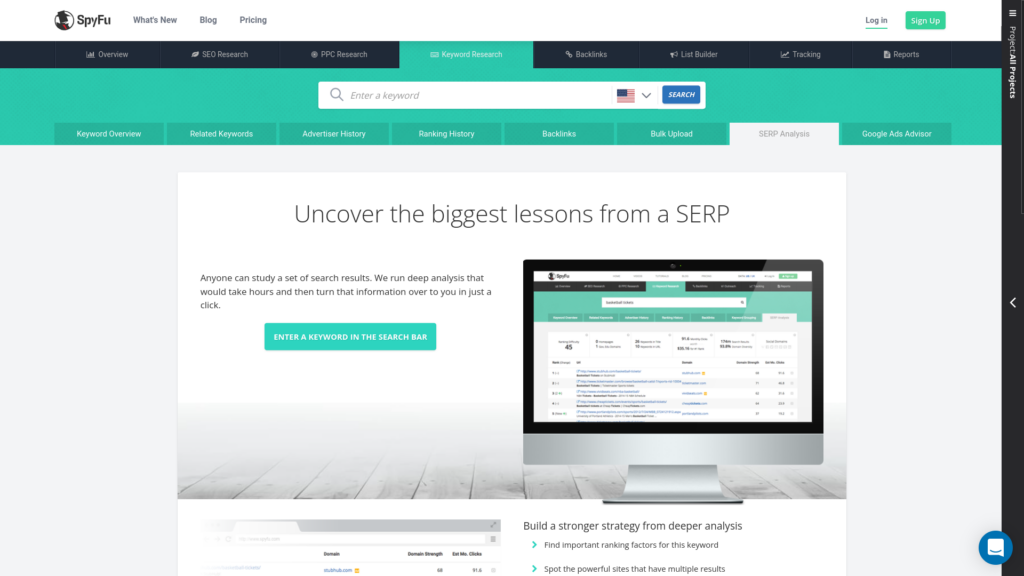 SERPs stand for Search Engine Results Pages. These are the pages displayed on the first page of a search engine result when someone types in a query phrase. If your business doesn't perform well on the SERPs, then it will be difficult to attract customers. With SpyFu, you can figure out where you need to make changes to gain more visibility on the search engines. When you're looking at the SERPS, you'll see data next to every single result displayed.
5. Related Keywords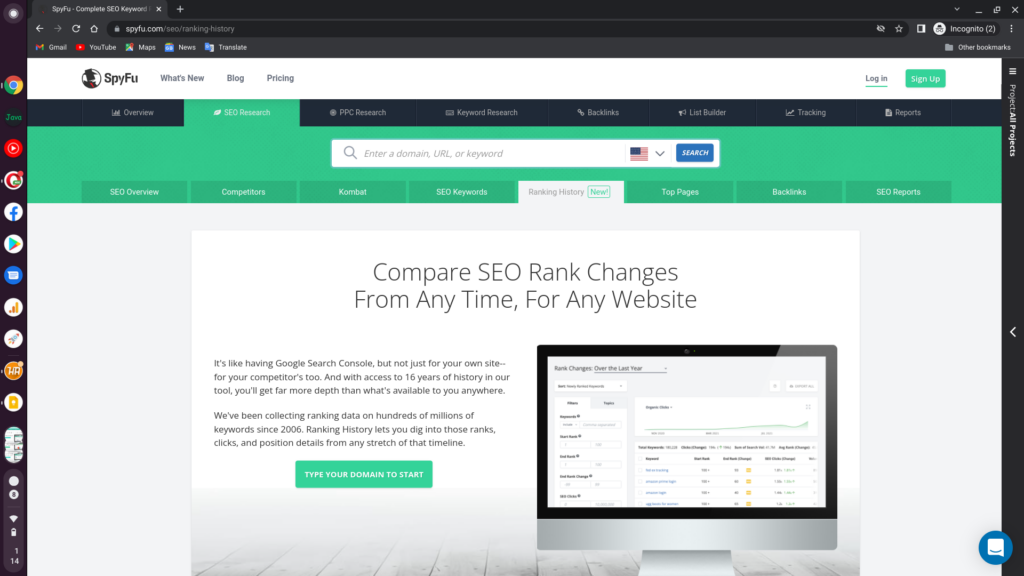 With related keywords, you can view all the keywords that contain similar meanings as the one you searched for. For example, if I wanted to target people searching for "make money online," I could enter that term into the search bar and see all the potential keywords associated with that topic.
You can get started for just $33 per month with access to unlimited data and downloads, and every plan includes unlimited search and download requests.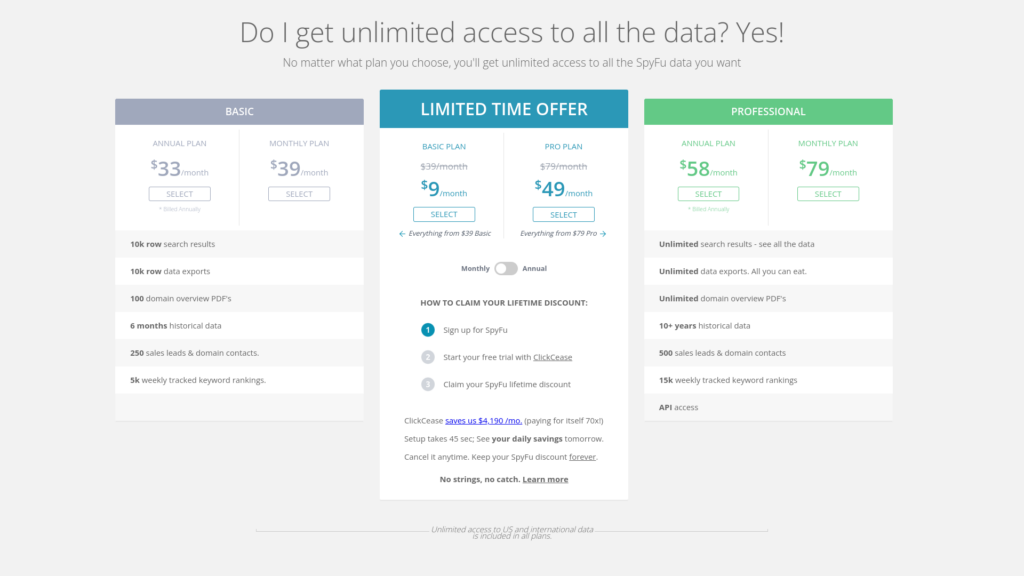 Spyfu SEO is a powerful tool for marketers. Users can use this program to find out what keywords influence your competitors. You can also identify the top performing sites for each keyword. This information can help you decide whether or not to target a particular keyword.
READ ALSO: Bismart Registration | Review | How Bismart Works |
Ahrefs Overview
Ahrefs is an SEO toolbox that includes link building, keyword research, and competitor analysis. These are the main functions of this tool. However, there are other useful features such as website audits, search rank trackers and more.
Ahrefs is one of many tools used by the SEO industry. Its purpose is linking profile analysis, and it allows you to gather all the vital information about your backlinks. You can also measure website metrics and link quality. It is known for having a large database of live links. It crawls your website, and then shows you how many pages link to each page. You can also see if any of these pages are duplicates or broken links. You'll be notified when there are issues with your site.
Ahrefs Features
1. Site Explorer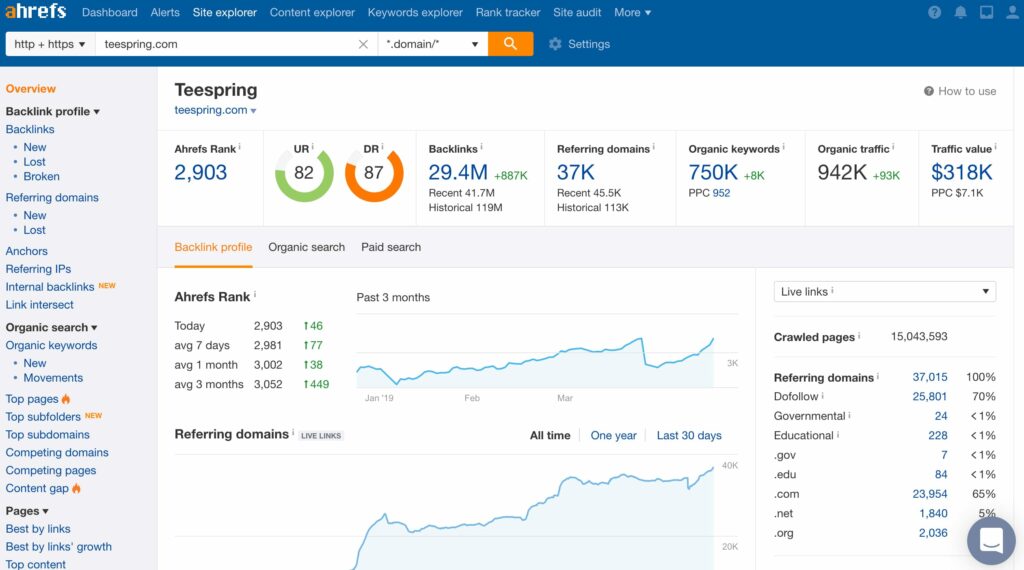 Ahrefs' Site Explorer tool helps you analyse the links pointing to your site. You can compare your links to those of your competitors' websites. This tool helps you understand your SEO campaign and also helps you compare yourself to your competitors. Two main tools within the Site Explorer tool, the Organic Traffic Research tool and the Backlink Checker tool, can help you gain a better understanding of your campaign or your competitors' campaigns.
2. Keyword Explorer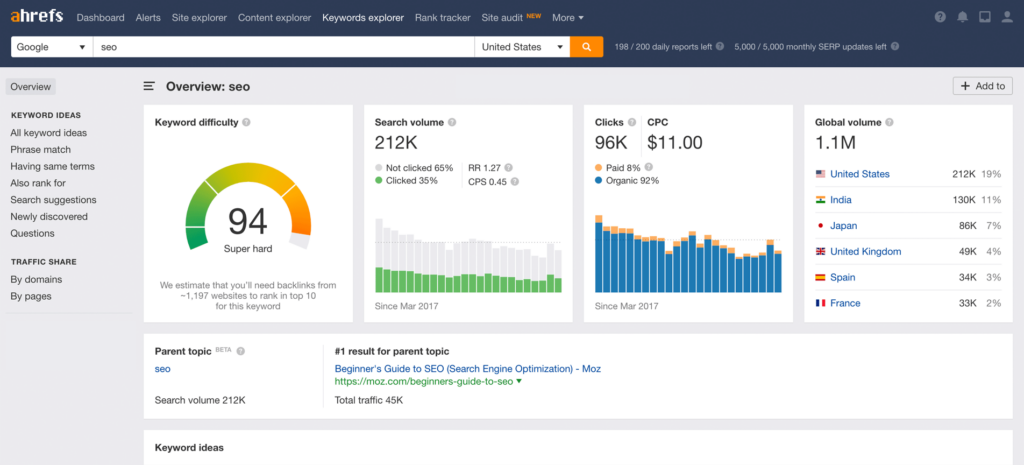 The Keyword Explorer helps you determine if your site is easy or difficult to rank for a given keyword. With Keyword Explorer, you'll never run out of keyword ideas, You get access to a massive database of over 7 billion keywords, updated monthly with fresh data.
Keywords are a crucial part of SEO. Ahrefs' Keyword Explorer tool helps users find relevant keywords for their campaigns. Users can also use this tool to estimate traffic for different countries. Aside from the international keyword search, Keyword Explorer also shows how difficult it will be for you to rank for a given keyword. It provides a difficulty score to help you understand whether or not it will be challenging to get ranked for a specific keyword.
One of the coolest features of Keyword Explorer is the keyword click data. This information allows you to see what keywords drive traffic to your site. So, you can use this data to target those keywords in your campaigns.
3. Rank Tracker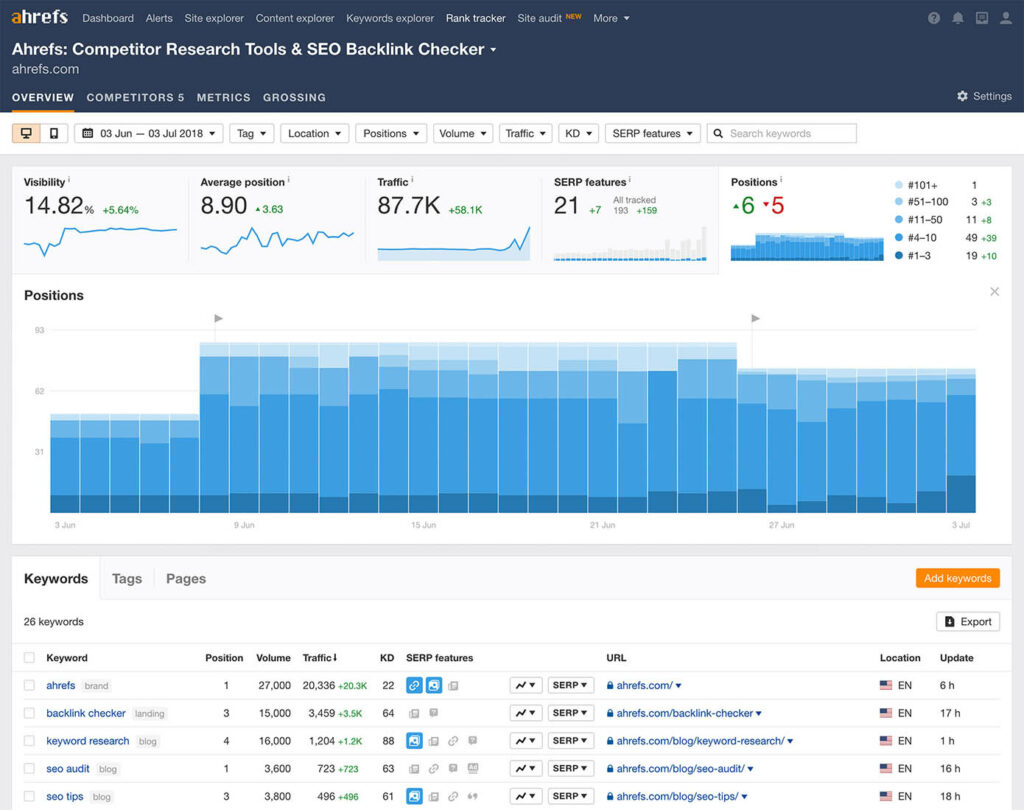 Rank Tracker monitors your Google ranking and helps you see how much traffic you get from organic searches. It shows you your average position in the results and the average amount you drive to your site each day.
A useful tool for SEO, Ahrefs helps you analyze your website's rankings in different countries. When you enter some keywords related to your business, you get an overview of your traffic sources.
4. Site Audit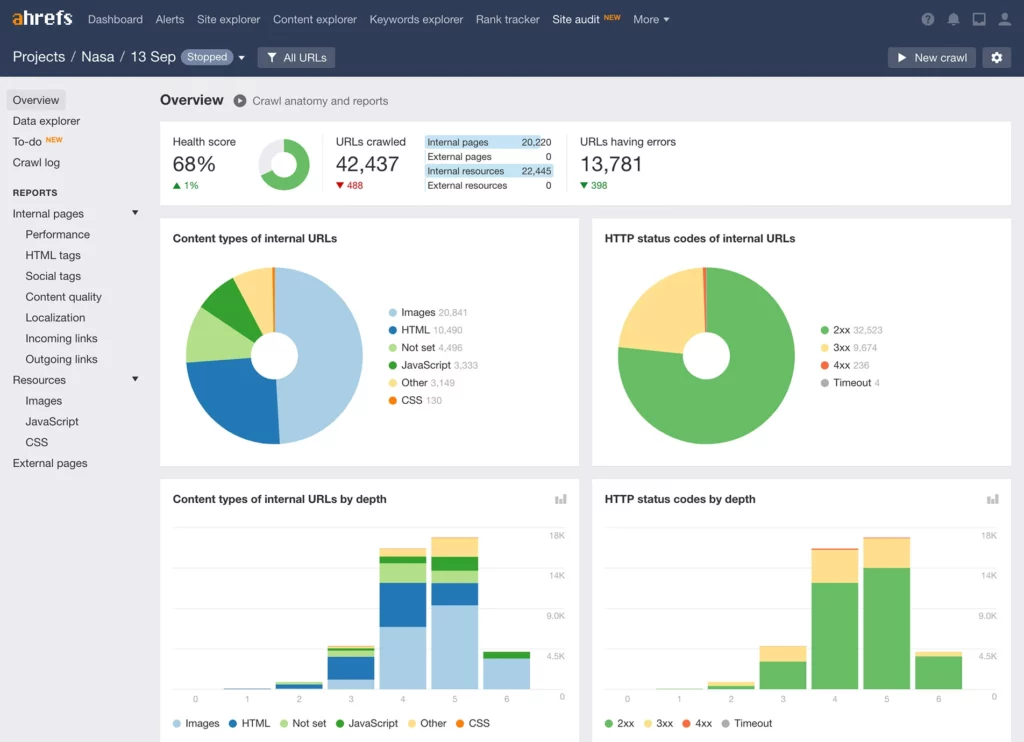 Ahrefs Site Audit is an easy-to-use SEO tool that analyzes your website and alerts you if any issues arise. This tool is perfect for those who want to worry less about their SEO campaigns. It generates reports that analyze your site's health.
5. Content Explorer
The Content Explorer tool helps people analyze topics to see their importance. By utilizing this tool, you can work to increase the reach of your content marketing campaign. After searching for a specific topic, the Content Explorer generates a list of popular articles. These articles are ranked according to SEO factors such as social media shares, organic traffic, and how many other websites link to them.
Ahrefs offers different pricing plans for its services. You can also choose whether to pay for your subscription monthly or annually.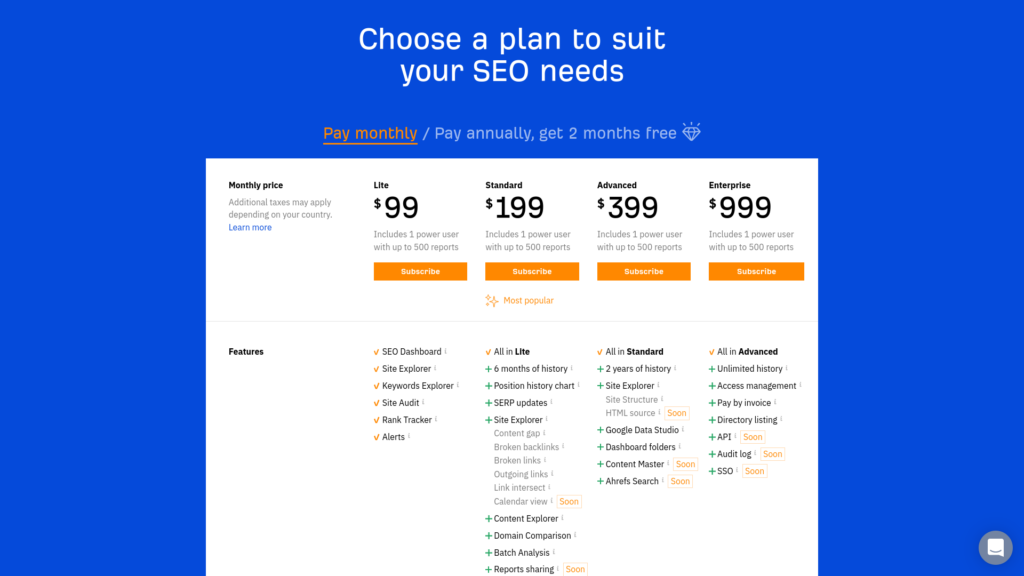 Ahrefs can be used to easily replace other tools; give you new ideas for link building and content analysis; social statistics and ratings; export of data for further analysis on your own; various charts and graphs for visual representation, etc.
Conclusion
To sum up, Ahrefs is a great tool that has something for everyone. If you're looking for a service that focuses more on backlinks and local SEO, then Spyfu may be worth considering. However, if you need to monitor global SEO and analyze content across different niches, Ahrefs is definitely the right choice.