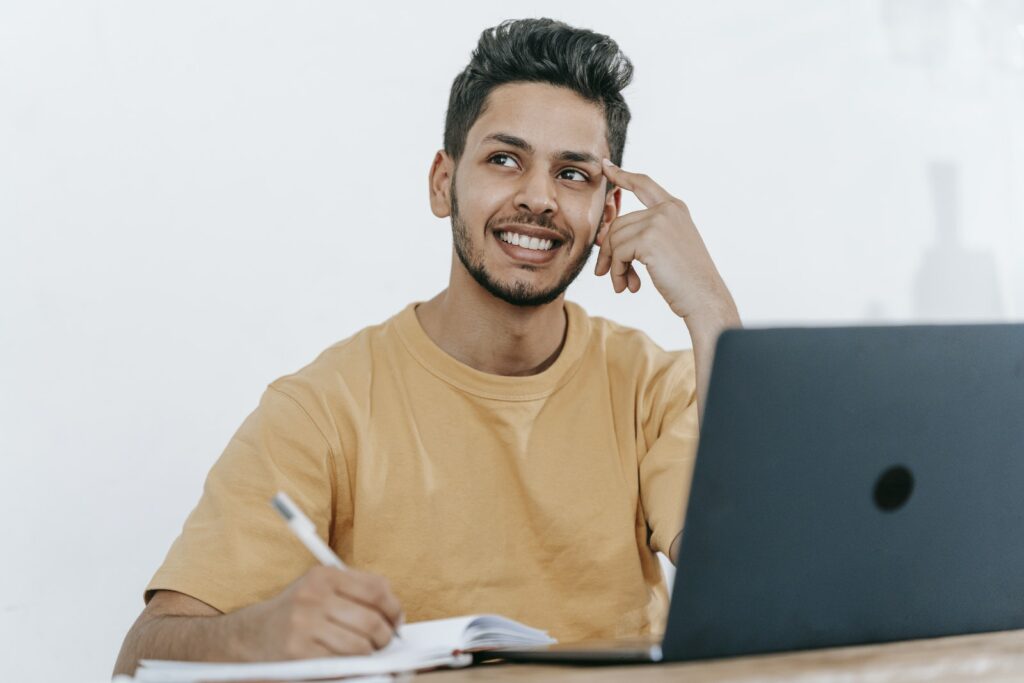 Are you looking for ways to get into a writing mood? In this post I'll share some of my favorite strategies that helped me overcome writer's block.
Writing is something that comes naturally to some people, but for others, it can be very challenging. If you struggle to write regularly, these ten tips might help you get into the writing mood.
Writing is one of the most important skills every writer should master. It requires discipline, focus, and creativity. Most writers spend hours each day working on their craft, but they often don't see much tangible result.
It can be difficult to get started on a new project or article. The problem is that most writers lack motivation. These tips will help you overcome writer's blocks and get into the writing mood faster.
10 Tips On How To Get In The Writing Mood
As a writer myself, I am constantly looking for ways to stay motivated and inspired. Here are ten tips to help you get into the writing mood.
1. Create An Outline
Creating an outline before starting your work helps you plan out what needs to happen in order to complete the piece. This makes it easier to organize your ideas and keep them straight.
Creating an outline helps you avoid getting lost in the middle when writing. You know where you need to go with the story and how it ends. An outline also helps you make sure all your ideas fit within the boundaries of the content.
2. Set A Schedule
Setting a schedule and sticking to it helps you maintain consistency. When you have a specific time set aside each week to write, you're more likely to stick to it. Some writers find setting goals helpful as well.
By setting a daily goal, such as writing for 30 minutes per day, you can easily track your progress over the course of a few days. Setting up a schedule gives you the freedom to take breaks if necessary without worrying about missing a deadline.
3. Create An Inspiring Writing Space
A good place to start is by creating a comfortable environment that inspires you. Make sure there are no distractions around so you won't be tempted to check social media or email.
You may want to create a special area in your home where you can relax and focus on your work. If you like music, play relaxing songs while you write. This will help you get into writing mode when you feel unmotived or stuck.
4. Don't Over Plan/Think Too Much
Most writers tend to think too hard about their projects. They worry about every detail and end up spending way too much time planning instead of actually doing the work.
If you try to do too much at once, you could end up being overwhelmed and not even begin. Instead, break down your content into smaller sections. Start small and gradually add on more complex sections until you reach the final draft.
5. Write Every Day
The best way to get into the writing mood is to write everyday. Even if you only manage to write for five minutes each day, this still counts as writing.
When you write every day, you'll notice that you become better at organizing your thoughts and putting together coherent sentences. Your writing improves because you practice your skill regularly.
6. Read More
Reading books and articles written by other authors and experts can inspire you to write. Reading about topics you enjoy can give you ideas and inspiration to write your content very quickly and efficiently. 
If you want to become a great writer, read books and articles written by others. This way you can learn from and be successful. It also gives you more ideas and inspiration to write. If you are writing for business purposes, reading about topics you enjoy can help you create content that is relevant to your audience.
7. Listen To Music
Music has been proven to improve creativity and productivity. Listening to music while working can help you concentrate and feel more creative.
Music is great for improving your mood, making you more focused and energized. It's also a great distraction from negative thoughts and emotions.
Music has been proven to improve concentration and focus. Listening to music can also make you more productive and increase your creativity. In fact, studies have shown that listening to music while you work can actually boost your productivity by as much as 70%. And it doesn't even have to be your favorite song!
8. Supply Yourself With Inspiration
Read inspiring quotes and stories to help you stay motivated throughout your writing process. There are countless inspirational quotes out there that can help boost your motivation and keep you going.
Inspirational quotes give us words of wisdom and inspiration that we can carry with us throughout our days. They can also inspire us to write more when we feel stuck. It's important to find quotes that speak to your personal goals and aspirations. Use them as a way to motivate yourself to finish projects that may seem daunting.
9. Work On Multiple Projects At Once
Working on multiple projects at once will keep you in the right mindset. You don't need to complete all of these tasks simultaneously. But having several projects going at once can really help you stay motivated and inspired.
It's easier to stick to a schedule when you're working on multiple things at once. When you start working on one project, you already know what comes next. This helps you maintain momentum and stay focused.
10. Use Tools To Help You Write Better
Writing tools can help you organize your thoughts and streamline your writing process. Some of the most popular writing tools include Grammarly, Frase and Google Docs. These tools allow you to easily create and organize your content.
Conclusion
These 10 tips can help you get into the writing mood. Remember, if you are serious about becoming a better writer, you must practice and repeat this process over time.
You can use these tips to help you get started today. Good luck!