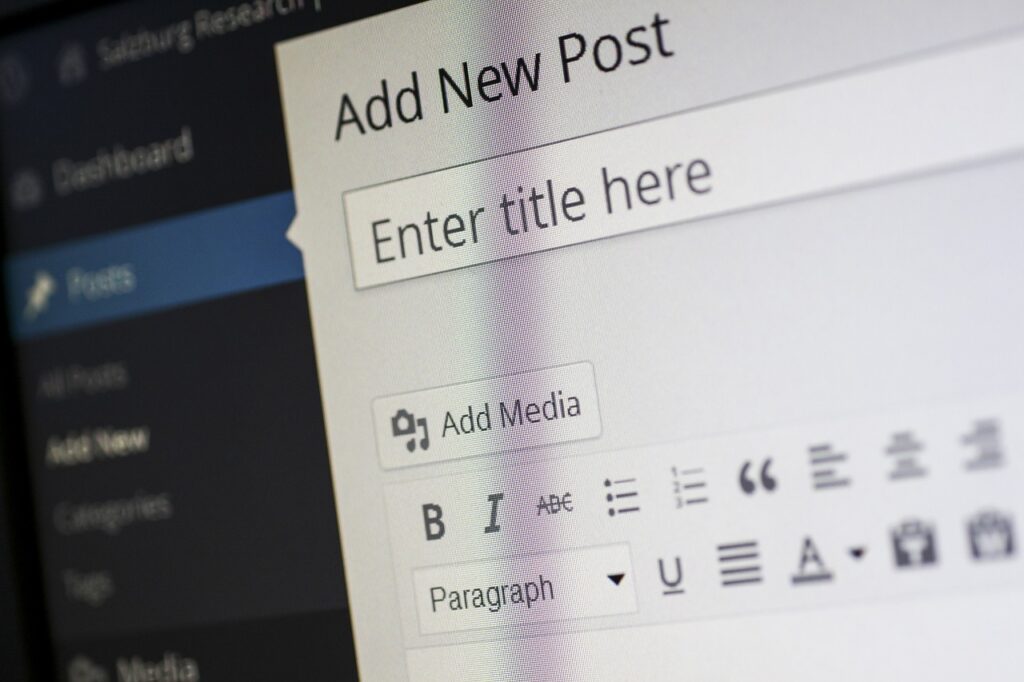 Headlines are often the first thing people see when they open an article or click on a link. If you want to grab their attention, you need to write headlines that get clicks.
Writing headlines is something every writer should master. They are the first thing people see when they read an article or click on a link. If they don't grab attention, then no one will read your content.
While some people might think that it's enough to simply write a headline, it's not. Your headline has to be unique, catchy, and to the point. In other words, it has to say exactly what you want it to say.
The headline is the first thing people see when they come across your article.
It's important that it grabs their attention right away.
In this post, I'll show you how to make headlines that grab readers' attention.
But headlines aren't just for SEO purposes. They're also used to grab attention and encourage readers to click through to read the rest of your article.
If you do this, you increase the chances that someone will click through to your website. That means more traffic and sales.
7 Tips On How To Create A Compelling Headline That Gets Results
Here are 7 tips to help you create great headlines:
1. Make Use Of Action Words
Action words are verbs that tell the reader exactly what they should do next. They're very effective because they give the reader a clear idea of what they have to do.
They're also short so that they keep your headline concise. But most importantly, action words make headlines sound like instructions.
For example:
"Click here to learn how to make money online."
"Read this article to discover how to make money online!"
"Watch this video to find out how to make money online…"
By using action words, you make your headline sound much more compelling and enticing. 
2. Keep Your Headline Short And Simple
Headlines shouldn't be too long. Too many words could make them seem boring and uninteresting.
Don't use unnecessary words either, as this could confuse the reader. It's best to stick with simple and easy-to-understand words. No complex sentences or jargon.
The shorter your headline is, the better. People scan headlines quickly, and they don't have time to read long paragraphs. So keep your headlines short and sweet.
3. Include Keywords in the Title
When writing a title, use keywords related to your topic as well as relevant search terms. This helps Google understand what your page is about.
As a result, it will rank higher in SERPs (search engine results pages). So if you want to rank high in Google, then include these keywords in your title. 
Including keywords in your title helps people find your article easily, which increases the chances that they'll click through to read your content.
4. Ask Questions
Leveraging user intent is crucial. One way to do that is by posing a question in the headline. 
People love questions. They're curious and want to learn something new. So if you ask a question in your headline, you'll increase engagement and drive traffic to your article.
When people read headlines with questions, they tend to click more often than when they see headlines without questions, so try asking a question in your headline!
5. Use Empathy
Empathy is incredibly powerful. When you write a headline, think from your target audience's perspective. What would they want to know? What kind of information would interest them?
Once you've answered those questions, you'll be able to craft an engaging headline that grabs their attention and use empathy to show them that you understand what they need and how you can solve their problem.
6. Think Carefully About User Intent
User intent is important when creating headlines. The goal is to make sure that users understand what they're going to get out of reading your headline.
If there's no real answer in the headline, then the reader won't feel compelled to click on your link. Instead, they'll just move on to the next thing.
Headlines are designed to grab attention and keep readers interested enough to read the rest of the article. Make sure your headline includes the most important details about your article.
7. Write With Purpose
Create a clear objective for each headline you create. Your headline should tell exactly who your audience is, why they'd benefit from your article, and what value they'll receive after reading it.
Why Is A Good Compelling Headline Important?
A good, compelling headline is important because It helps people find your content and understand what it's all about. A good headline should grab attention and encourage people to click through to read your article.
It also helps readers understand what they will find inside the article and whether or not they'll enjoy it. In addition, it makes it easy for search engines like Google to determine what your content is about, so that your articles will be ranked higher than others.
Know The Key Difference Between Heading And Subheading
Conclusion
Your headline is one of the first things that potential customers see when they land on your website or blog post. And since your headline is what makes or breaks your entire piece, you want to spend some serious time crafting it.
Headlines are one of the most important parts of any piece of writing, including articles, emails, and social media posts. If you write a good headline, people are more likely to read your article. And if they read your article, they're more likely to share it with others.
So keep these 7 tips in mind and you'll be able to create compelling headlines that help you attract visitors to your site, engage them, and convert them into paying customers.
I hope this article helped you improve your headline creation skills. If you liked it, please share it using the social media buttons below. Thank you!