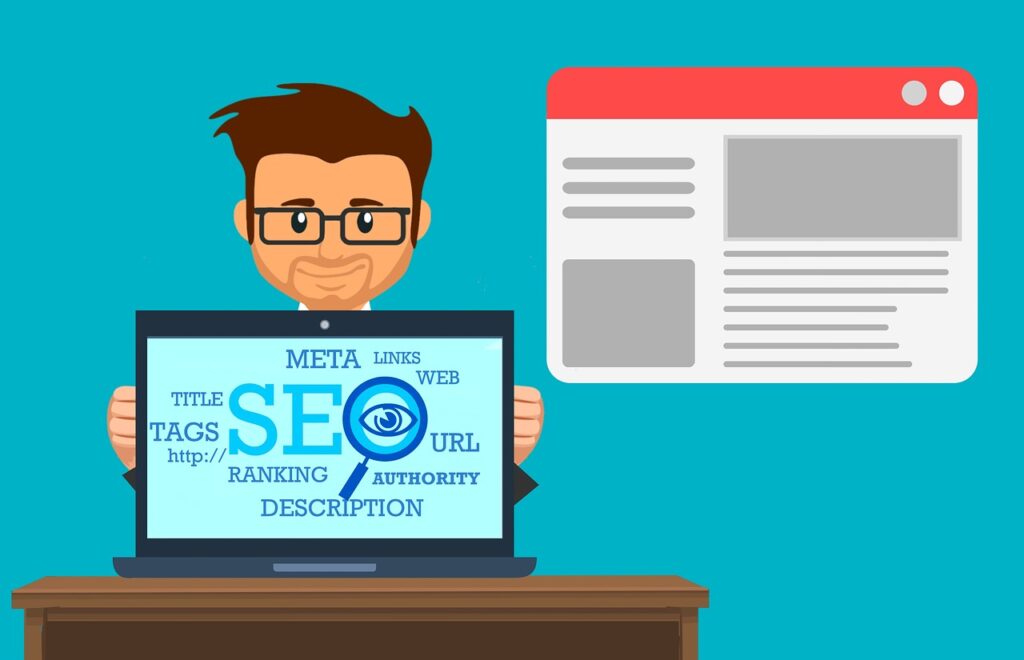 Are your content optimized the right way? If you want to rank higher in Google, then you should optimize your content in a way that it will help your website get more visitors and also gets ranked well on Google's search results page. In this post, I'll share my insights into optimizing content.
Content optimization is important for every blogger and content writer. In order to optimize the content, there are certain techniques that should be used by the bloggers. 
In recent years, search engines such as Google and Bing have become much more sophisticated at finding relevant information from across the web. This has led to a significant increase in traffic to websites.
SEO is a crucial part of any successful marketing strategy. If you want to rank high in search results, you'll need to optimize your site properly. You can achieve this by using on-site SEO techniques that will help improve your rankings.
What Is Content Optimization?
Content optimization is the process of optimizing the contents on a website for better visibility, search engine ranking, and user experience. It's the practice of optimizing web pages so they can be found by search engines. This involves making sure pages are well-written, have good titles, and include keywords and other relevant information. It also includes ensuring that images are optimized for size and quality, including alt tags and captions.
Content optimization is the process of maximizing the effectiveness of your online presence. It involves taking into consideration what people are searching for when they're looking up your website and making sure that content on your site aligns with those searches. You need to make sure that your site has all the right elements, such as clear calls to action, easy navigation, and engaging visuals to keep users engaged and coming back again and again.
Why Is Content Optimization Important?
When someone goes to Google or any search engine to find something, they type in words or phrases that describe what they're looking for. Those words are called keywords. If your website appears high in organic search results when people look for those keywords, it means that you have done an excellent job of optimizing your page for them.
If you want more people to find your website, then you have to make sure that your website has good content. That's why it is so important to optimize the content on your website so that it can be easily found by potential customers and generate leads.
You may already know that having a blog can help drive organic traffic to your website. But did you know that having an optimized content strategy can actually take your blog to the next level?
By optimizing the content on your website, you can enhance its overall performance. Search engines use different factors to determine how well your website performs in their search results. These include things like relevancy, popularity, and authority. When you do content optimization, you can boost these aspects of your website and therefore improve your search engine ranking.
Why Have A Content Optimization Strategy?
To get the most out of your content marketing efforts, you should develop a strategic plan that helps you stay focused. Developing a content strategy allows you to create a series of goals that guide your entire approach to content creation and distribution. Goals can help you think about who you're trying to reach, what kind of content you want to produce, and where you want to distribute it.
A good content optimization strategy can help you build a plan that will help you accomplish your goals. By following a set of guidelines and best practices, it can help you identify gaps in your current content marketing strategy and provide a roadmap for future success.
As a result, you'll be able to genuinely optimize your content, which will lead to higher rankings, increased engagement, improved conversion rates, and greater revenue.
12 Key Tips For Content Optimization
There are many things you can do to improve the quality of your website's content. If you want to rank higher in search engines, you must have relevant, useful, accurate, and interesting content.
Below are 12 tips to help you optimize your content: 
1. Keyword Research
Before starting any kind of writing or blogging activity, it is very important to conduct thorough keyword research. This helps the blogger to write blogs with relevant keywords. There are various tools available online that help the bloggers to conduct keyword research. Some of the popular ones are Keyword Planner, Ahref, SEMRush, Moz, etc.
Keyword research helps you know the popularity of each keyword and also helps you to choose appropriate keywords for your blog posts. You need to focus on selecting keywords that have low competition and high search volume .
2. Writing Quality Blog Posts
The main purpose of content optimization is to increase the amount of visitors to your website. You can achieve this goal by creating high-quality content.
Quality-focused content creation is definitely the most talked about because that's what makes the difference. Content marketing optimization isn't really revolving around content quality instead of quantity. Length of your content wouldn't have as much of an effect as quality would. You'd be able to write 4000 words and still get three people to read them; however, if you wrote 1000 words and focused on the quality, you could easily get thousands of readers from search engines. 
3. Create Unique Titles
Your titles should be unique and original. They should reflect the theme of your post. In addition, they should not contain any spelling errors.
The title tag of the blog post plays an important role in SEO as well. It is the first thing that appears when someone searches for something related to the blog post. Therefore, it is necessary to keep the title tag short and concise.
4. Image Alt Tags
Image alt tags are one of the key components of content marketing. These tags appear when someone hovers over images on a page. They describe the image so that it can be understood even without the image.
You should include descriptive text in every image alt attribute. Do not use generic descriptions like "image" or "picture". Instead, try using more specific terms to describe it like "food recipe" or "photo shoot".
Alt texts are important for two reasons. First, they add value to the page. Second, Google uses alt attributes to determine how images are displayed in Search results pages. As such, you should make sure that all your images have proper alt tags.
5. Use Headings Properly
Heading tags are used to organize information within the body of your blog post into sections. They provide structure to the content and allow search engine crawlers to categorize and index the content.
Headings helps users understand the context of the content faster. They also improve the overall user experience and engagement. Try to create headings according to the hierarchy of the content.
6. Include Internal Links
Internal links are those links which connect different parts of your website together. Internal links allow search engines to crawl your site more effectively. Human users can navigate more efficiently around your site thanks to internal linking. 
Internal linking is one of the most powerful SEO techniques available today. It allows you to link between pages and sections within your own site, and also provides a way for visitors to find related content across your entire site.
7. Avoid Keyword Stuffing
Keyword stuffing occurs when you repeat keywords too many times in order to boost their ranking. This leads to spammy content which will eventually hurt your rankings rather than help them. Google has always been strict with keyword stuffing. So, avoid doing this at all costs. Moreover, it might even result in a penalty from Google. So, try to avoid keyword stuffing at all costs.
8. Match User Intent
User intent refers to the reason why the visitor lands on your site. What are they trying to accomplish? How do you want them to leave? You need to match these intentions by structuring your content accordingly.
A user who looks for information wants to learn something new. He or she is interested in learning about a topic. This type of user needs to be shown relevant results. A user who is searching for products wants to buy them. He or she is looking for items that he or she may need.
These two types of users require different kind of content. Each query plays a specific role in the sales funnel. You must make sure your content addresses the user's search queries. Otherwise, users won't be interested in reading your content.
9. Use Short URLs
URLs are very important because they represent your brand. Make sure that short urls are easy to remember and easy to share. Also, short urls are easier to read. Users prefer shorter URLs as well.
Short URLs make it easier for people to share content. Sharing short URLs makes it easy to spread content. Make sure that your URLs are long enough to avoid being truncated in social media posts.
10. Add Social Media Buttons
Social buttons are great tools to increase traffic flow. By adding social media buttons on your posts, you can encourage users to share your content across various channels.
Adding social media buttons lets visitors easily share your content on Facebook, Twitter, LinkedIn and other platforms. These buttons are beneficial for SEO purposes as well. It sends social signals to search engines telling them that this page contains valuable information when shared.
If your content was credible, authoritative, and correct, then people would be interested in sharing it to establish or verify themselves as knowledgeable about the topic in question. Therefore, emphasize creating content that is informative, helpful, and useful.
11. Find Semantically Related Keywords
Semantic relatedness is an essential part of SEO. Search engines use semantic relatedness to rank websites based on how closely related the words are to each other.
Posts with LSI keywords are more likely to get ranked higher by search engines. When writing content, you should include semantically related keywords to ensure that your content ranks high in search engine results. Therefore, using LSI keywords will improve your SEO performance. 
12. Keep Your Content Up-to-date
It is important to keep your content up-to-date. Updating your website regularly helps to give it freshness.
Always ensure that your content is updated whenever possible, regularly updating your content improves its chances of ranking well in SERPs. 
It is important to keep your website content up-to-dated. Regularly updating your content improves its chance of ranking well in search engines. To make sure that your content is always relevant to your audience, consider using tools such as Google Analytics to track your visitors' behavior and see what type of content works best with them. This way you can create more engaging content that will help your readers stay engaged.
Conclusion
A good website has excellent content which attracts visitors and encourages them to visit again. If you want your site to rank high in search engines, you need to optimize the content first. As we have seen above, there are many ways to do so. Take time to learn these techniques and implement them into your own website.
To summarize, content optimization is important for all bloggers and writers. Without proper optimization, the blog posts won't rank in the SERP (Search Engine Result Page). Hence, it is recommended to use the above mentioned techniques to optimize the content.