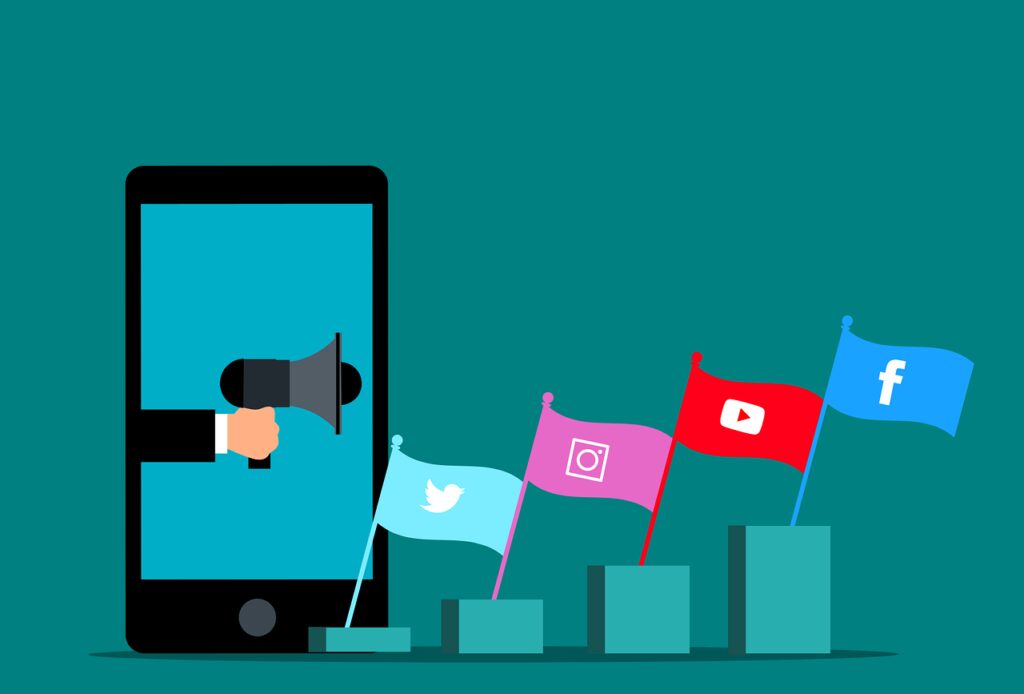 Social media agencies offer services such as managing your brand or creating a marketing strategy. They also manage your social media accounts and optimize them for better performance. There are several benefits to hiring a social media agency. For example, they can help you create a strong presence on social media platforms and increase traffic to your website.
Social Media Marketing can help companies grow by driving traffic to their website or boosting online presence. However, it can be costly to maintain as well as difficult to manage. Outsourcing social media marketing services can help you save time, money, and, most importantly, improve your ROI.
10 Reasons Why You Should Work With A Social Media Agency
Here are 10 reasons why you should work with a social media agency:
1. An Agency Offers A Social Media Management Strategy
A good social media management strategy helps build relationships between customers, potential clients, business partners, and employees. This is important because it increases the chances of getting positive reviews from existing and new users. An agency will have experts who can design and implement an effective strategy that targets the right audience and encourages engagement at every stage.
2. An Agency Has The Experience To Help Your Business Grow
Unlike you, an agency is an expert in the industry. It understands what works and what doesn't when it comes to growing businesses. This means that it will provide solutions that fit your needs. If you want to develop a successful marketing campaign, a social media consultant can provide guidance to ensure your efforts reach their maximum potential.
3. A Good Agency Will Be Proactive
An agency takes into account all aspects of your business and offers suggestions that will generate more leads and sales. Moreover, a reputable agency will communicate effectively through various social platforms, including Facebook, Twitter, Instagram, etc. It can also develop creative content that engages your target audience.
Social media agencies help you manage your social media presence by creating posts, scheduling profiles, managing accounts, and monitoring performance. They also provide support with analytics and reporting so you can see what type of results your campaigns are getting.
Social Media Agencies offer a variety of services including social media management (social media posting), social media strategy, social media advertising, customer relationship management, influencer marketing, and more.
4. They Can Increase Sales And Lead Generation
With the help of a social media agency, you can advertise products and services via different channels. Whether you are looking for new customers or trying to increase your current customer base, this service will help you reach out to your desired audience. 
5. They Help In Building Brand Recognition
When it comes to branding, you need to understand how much people value your company. Social media allows you to connect directly with fans, followers, and even prospects. A social media agency will help you stay up-to-date on your brand, which will give you the opportunity to use it as a promotional tool. By establishing a strong reputation within the social sphere, your brand will become known to prospective buyers.
6. They Help In Achieving Goals In Less Time
You might not know it, but social media can be used as a powerful tool. When done properly, it can improve traffic, lead generation, brand recognition, SEO ranking and many other things. All you need to do is hire an experienced social media agency and they can do everything else for you.
7. They Have Resources That Can Benefit Your Business
A good social media agency will have access to top-notch resources like software. These tools allow them to track and analyze data about users so they can determine which strategies work best for your business. They can also create custom reports, schedule tweets, monitor competitors, promote content, and much more.
8. They Can Improve Customer Relationships
Having a direct connection with your customers makes things easier for everyone involved. Social media helps foster relationships between companies and their customers by allowing them to engage in conversations online. This kind of interaction enhances customer loyalty and satisfaction.
9. They Reduce Costs
The costs associated with running a social media campaign can often outweigh its benefits. If you want to save money while still making sure you're reaching a larger market, hiring a social media agency may be the way to go. 
10. They Are Experienced ​​In Digital Marketing​ – And This Is Important!
If you don't already know it, digital marketing has become one of the major ways of doing business today. From search engine optimization to email marketing, social media marketing, video marketing, and many others, there are countless ways to leverage the web. Most people would agree that a well-planned digital campaign can bring a lot of benefits. 
Why Do Businesses Need Social Media?
Businesses that fail to use social media end up missing out on potential clients. Clients are constantly searching for businesses with established online presences. If your business doesn't have a proper presence through social media marketing, then it's going to struggle to attract new clients. There are several different reasons why using social media is important for business owners. Let's take a look at some of them:
1. It Connects Customers To The Business
Customers want to feel a sense of belonging when interacting with a company. The internet provides them with the chance to connect with companies and learn about their services or products. An effective social media strategy connects these two aspects together and creates a positive impression of your business.
2. It Gives Information About Your Products/Services
Social media allows you to connect with prospective customers by providing information about what you offer. This gives them a better idea of your products or services. If someone reads details about your product or service on Twitter or Facebook, they can easily share this information with their friends. This increases interest in your services and eventually leads to sales.
3. It Makes Prospects Feel More Comfortable
By creating an active social media profile, you'll gain greater visibility among customers. This means that you can focus on building more relevant connections with the right audience. When people see your business name on social media, they will automatically think of how good your services are. This builds credibility for your brand and ultimately promotes trust.
Conclusion
Hiring a good social media agency will help your business grow further than ever before. It provides various advantages, such as increased sales, better user engagement, improved SEO rankings for your business website, etc. So, if you are planning to launch a social media campaign, make sure to consider hiring a professional agency.
As you can see, social media marketing is not only beneficial for small businesses, but also big ones as well. Using social media correctly is essential if you want to achieve success. By implementing a social media strategy, you will be able to reach your target audience without spending too much money. In addition, you can build a strong relationship with users, which helps promote your business even further.